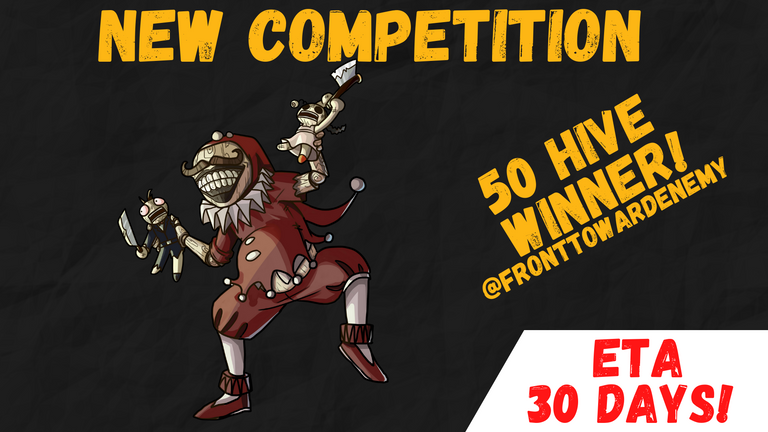 ETA 30 DAYS!?!?
UPDATE #7: We have to be super honest and say that even for us 30 days seem like a bit of a stretch since we know things can easily get delayed, again. We want to push it and see if we can get it done within the next 30 days. With this being our first game and basically starting from scratch we never knew how much time went into something like this. We are having a blast though, even though the delays have been a little frustrating. The year 2021 has not been as forgiving as we have hoped, but I think we are slowly getting to a point where we will do our final test. Feels like I have been saying we are almost done for months now, but we keep getting delays or want to add/change things.
Current plan:
Week 1: Finish up on some of the main features this week.
Week 2: Upload the current version to the testers for testing and feedback.
Week 3: Squash some of the last bugs and try to polish a bit.
Week 4: Get ready for launch and host a little launch party with prizes and goodies!

Congratulations to @fronttowardenemy we really loved your design, the idea of a puppet master was something we were sorely missing. Sadly we could not really include the whole puppet theater since that would have been a little big, but we did include your awesome puppet master! Thank you so much for your entry!
(P.S. @artistparthoroy we really loved your design too, but we try to share the prize pool a bit more with people who didn't win yet. Please do keep entering as your designs are rock solid!)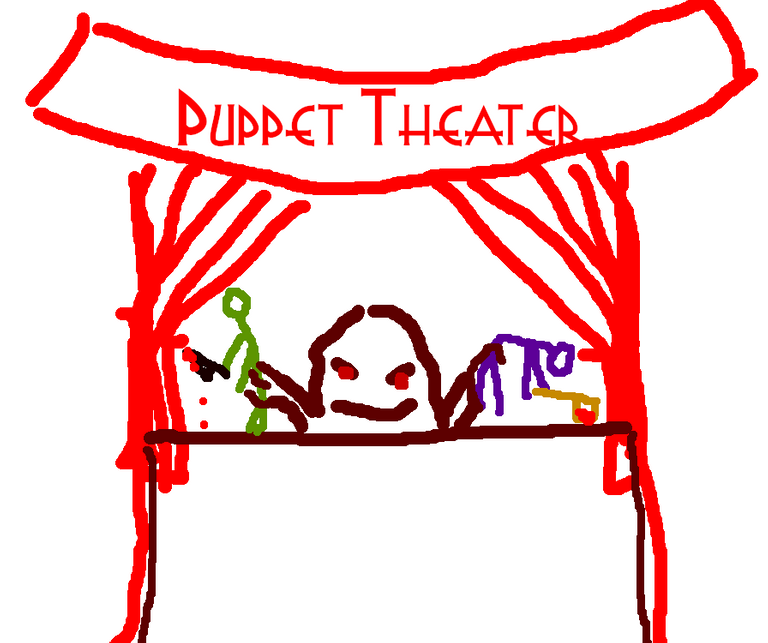 The final design that will be featured in Unsung Hero:
The Puppet Master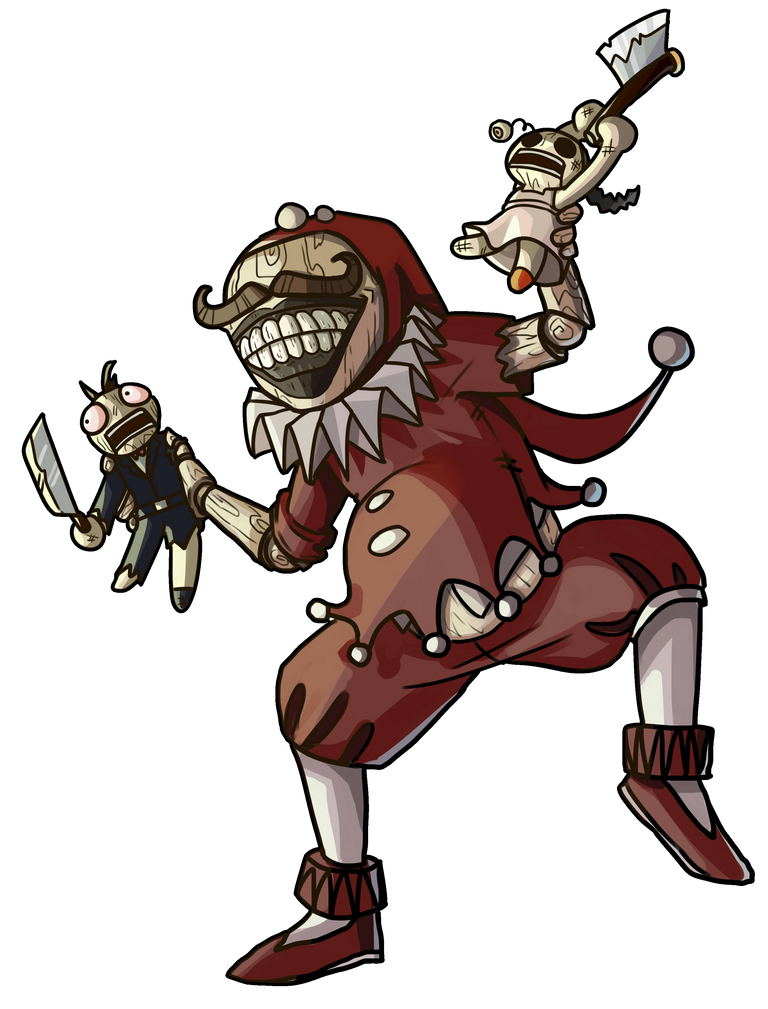 ---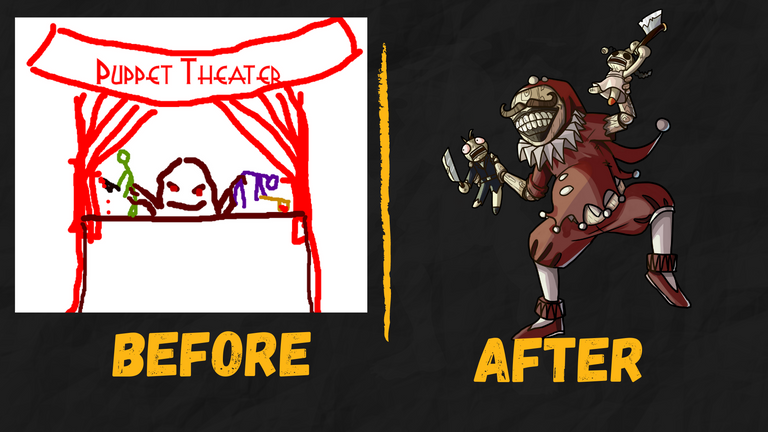 COMPETITION TIME!
---
This will be our 13th competition, we will pick one Monster design OR one Area design winner.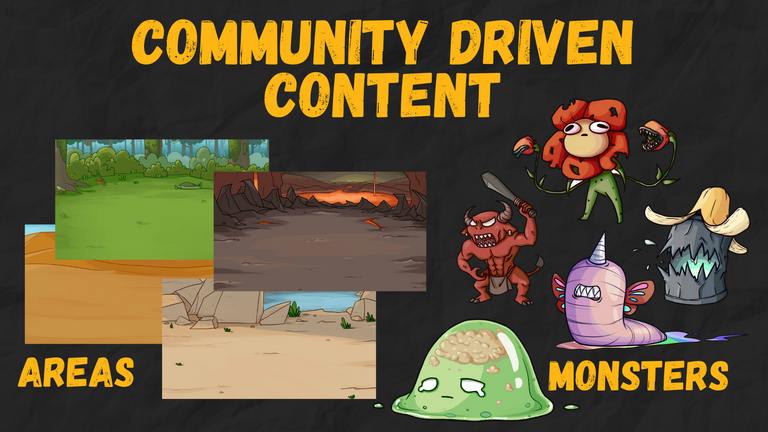 Some Basic Rules!
Designs must be your own.
Deadline when this post reaches payout.
Keep it clean and family-friendly
Areas are simple/basic designs
Monsters can have a bit more detail
Give your area/monster a name
OPTIONAL: Use the #unsunghero tag
We will select ONE winner this week (1 Monster or 1 Area) and they will win 50 HIVE!
---
After this post reaches payout we will review the designs and get @yunayuna to create your design for Unsung Hero. Then when we announce the next competition we will announce the winners and show you what your idea will look like in the game!
---
Best of luck to everyone!

For more info about Unsung Hero please click HERE