Good morning, afternoon or evening have everyone!
¡Buenos días, tardes o noches tengan todos!
---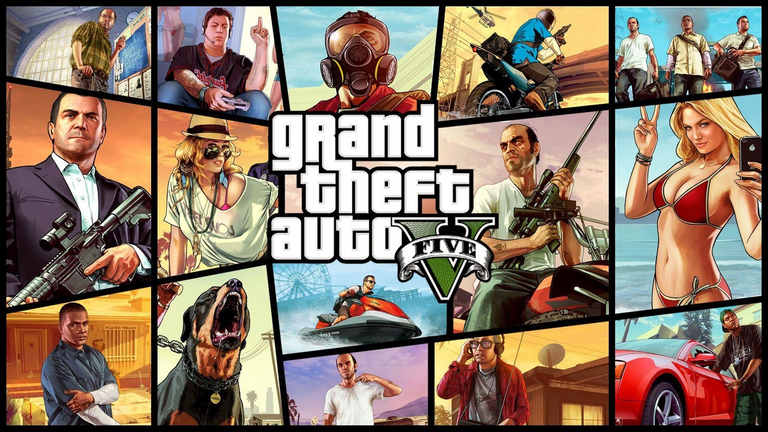 ---
Grand Theft Auto, a very famous video game saga today, which began its journey with the release of its first game, called by the same name, abbreviated as GTA in 1997 developed by the Scottish company Rockstar North and published by Rockstar Games for PlayStation, Game Boy and Microsoft Windows platforms. Seeing the success that this one had due to the controversies due to the violent themes that they aroused in it, they decided to continue with a sequel, and at one point it became what we know today as one of the best video game sagas known worldwide.
Grand Theft Auto, una saga de videojuegos muy famosa en la actualidad, que comenzó su camino con la salida de su primer juego, llamado por el mismo nombre, abreviado como GTA en el año 1997 desarrollado por la compañía escocesa Rockstar North y publicado por Rockstar Games para las plataformas PlayStation, Game Boy y Microsoft Windows. Viendo el éxito que tuvo éste debido a las controversias por los temas violentos que suscitaban en el, decidieron seguir con una secuela, y en un momento se convirtió en lo que conocemos hoy día como una de las mejores sagas de videojuegos conocida a nivel mundial.
---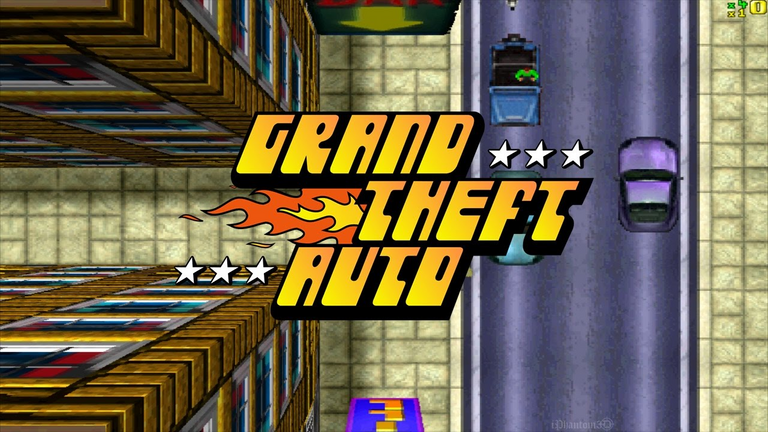 ---
The year 2013 arrives and with it, the release of the last game to date in the saga, Grand Theft Auto 5 or GTA 5 for friends, correcting certain mistakes made in GTA 4 and bringing innovation to open world video games, allowing to make a countless things in the fictional city of 'Los Santos' parody of 'Los Angeles', something like an improved version of what is GTA San Andreas.
They put us in the shoes of three characters, Michael De Santa, Franklin Clinton and Trevor Philips, a completely new system that had not been seen in any Grand Theft Auto title prior to GTA 5.
Llega el año 2013 y con el, la salida del ultimo juego hasta la fecha de la saga, Grand Theft Auto 5 o GTA 5 para los amigos, corrigiendo ciertos errores cometidos en GTA 4 y trayendo innovación a los videojuegos de mundo abierto, permitiendo hacer una infinidad de cosas en la ciudad ficticia de 'Los Santos' parodia de 'Los Ángeles', algo así como una versión mejorada de lo que es GTA San Andreas.

Nos ponen en los zapatos de tres personajes, Michael De Santa, Franklin Clinton y Trevor Philips, un sistema completamente nuevo que no se había visto en ningun titulo de Grand Theft Auto anterior a GTA 5
---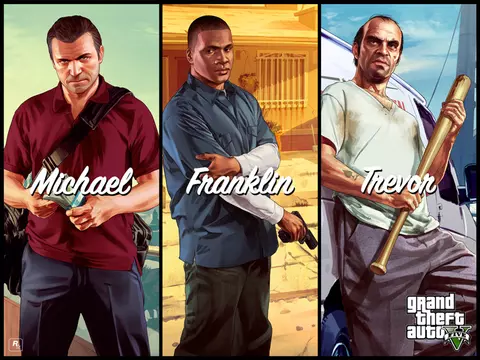 ---
Michael played by Ned Luke, Franklin by Shawn Fonteno and Trevor by Steven Ogg, they leave us a story full of strong emotions developing little by little the "Who is it?" of each character, leaving us with that Michael is a bank robber trying unsuccessfully to retire, Trevor the psychopathic best friend of Michael who is capable of anything and Franklin a neighborhood boy with a childhood in the gangs that he wants to become more having more
Michael interpretado por Ned Luke, Franklin por Shawn Fonteno y Trevor por Steven Ogg, nos dejan una historia llena de emociones fuertes desarrollando poco a poco el "¿Quien es?" de cada personaje, quedándonos con que Michael es un ladrón de bancos intentando de manera fallida retirarse, Trevor el psicópata mejor amigo de Michael el cual es capaz de cualquier cosa y Franklin un chico de barrio con una infancia en las pandillas que quiere llegar a ser más teniendo más
---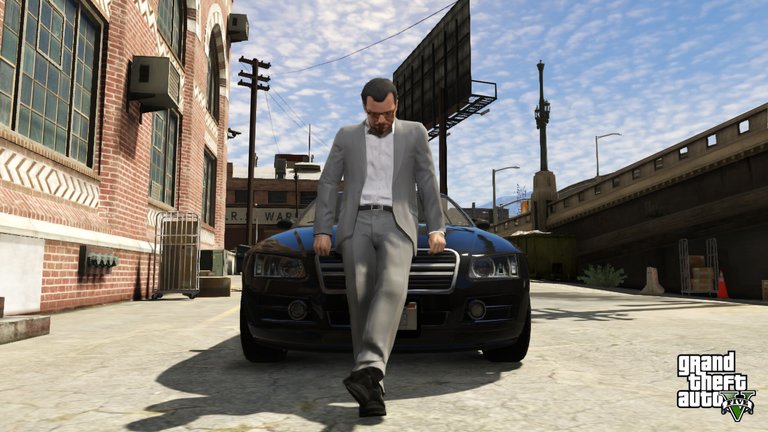 ---
"But if it all sounds so crazy and fun, why should the game be dead?". Well, the answer is quite simple, and it is the game's campaign, the story itself, I can say from my own experience, that it falls short, 60 chapters are too few for a great title like GTA 5 was at the time, you are playing quietly and suddenly boom! game end, it's like they ran out of development time and rushed everything at the end, feels empty.
So how does it hold up on many consoles and computers today?, for its multiplayer mode, of course. A section that Rockstar continues to squeeze year after year, putting extra content that encourages you to buy the acclaimed "Tiburon Cards" which is nothing more than micro transactions to get more money in the game and be able to buy cars, properties and weapons. That and that certain players, skilled in programming, managed to create an alternative multiplayer mode to the Rockstar servers where the objective in most of them is to simulate real life, giving you the freedom to create a character and live unique experiences with other people from all over the world
"Pero sí todo suena tan loco y divertido, ¿por qué debería el juego estar muerto?". Bueno, la respuesta es bastante simple, y es la campaña del juego, la historia en si, puedo decir por experiencia propia, que se queda corta, 60 capítulos son muy pocos para un gran titulo como lo era en su momento el GTA 5, estás jugando tranquilamente y de repente ¡boom! fin del juego, es como si se hubiesen quedado sin tiempo de desarrollo y apurasen todo al final, se siente vacío.

Entonces, ¿cómo se mantiene hoy día en muchas consolas y computadoras?, por su modo multijugador, claro. Un apartado que Rockstar sigue exprimiendo año tras año, metiendo contenido extra que te inciten a comprar las aclamadas "Tarjetas Tiburón" que no es más que micro transacciones para obtener mas dinero dentro del juego y poder comprar autos, propiedades y armas. Eso y que ciertos jugadores, habilidosos para la programación, consiguieron crear un modo multijugador alternativo a los servidores de Rockstar donde el objetivo en la mayoría de éstos es simular la vida real, dándote la libertad de crear un personaje y vivir experiencias únicas con otras personas de todas partes del mundo.
---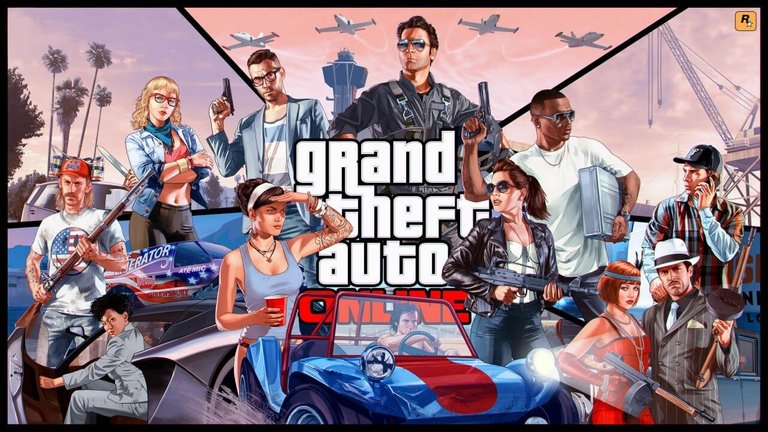 ---
This topic is something that echoes in my head, considering that GTA San Andreas, a game released in 2004, which has at the disposal of everyone about 104 chapters that excellently develop the story of Carl Johnson, alias CJ and his around. It's a game that today after 17 years, and taking 9 years to GTA V, is still one of the most played, one of the most modified to never get bored and one of the most loved by the consuming public, even above the last rockstar delivery.
I know I make it seem that I hate the game, but no, quite the opposite, I like it a lot, I simply would have preferred and I think many others too, who will develop that ending better, giving it meaning, not leaving an incoherent void.
Este tema es algo que me hace eco en la cabeza, teniendo en cuenta que GTA San Andreas, un juego lanzado en el 2004, que tiene a la disposición de todos unos 104 capítulos que desarrollan excelentemente la historia de Carl Johnson, alias CJ y su entorno. Es un juego que hoy después de 17 años, y llevándole 9 años a GTA V, sigue siendo uno de los más jugados, de los que mas sacan modificaciones para nunca aburrirse y de los mas queridos por el publico consumidor, incluso por encima de la ultima entrega de Rockstar.

Sé que hago parecer que odio el juego, pero no, todo lo contrario, me gusta mucho, simplemente hubiese preferido y creo que muchos otros también, que desarrollaran mejor ese final, dándole sentido, no dejando un vacío incoherente.
---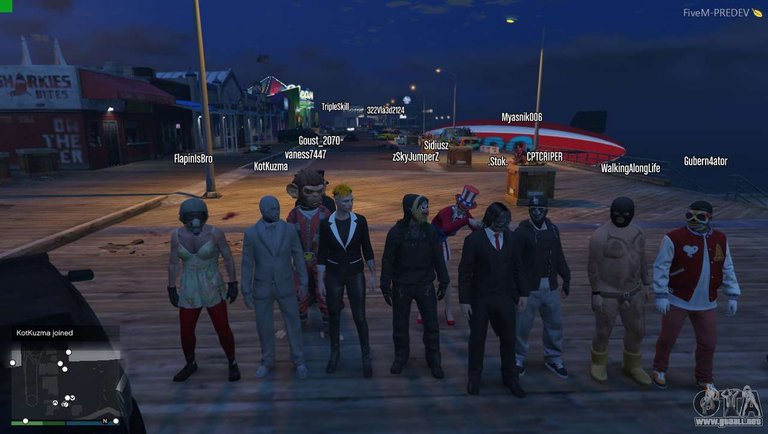 Image Credits
---
In conclusion, the GTA V campaign feels empty, which is unforgivable when compared to GTA San Andreas, which is older and has a better story. Remaining as the only salvation to the activity within the game, the online mode, both the official and the alternative.
Concluyendo, la campaña del GTA V se siente vacía, cosa imperdonable si lo comparamos con GTA San Andreas, que es más antiguo y tiene una mejor historia. Quedando como única salvación a la actividad dentro del juego, el modo online, tanto el oficial como el alternativo.

Thanks for getting here | Gracias por llegar hasta aquí

That's all for today, I hope you liked it. My name is Christian, but you can call me Chris. See you soon.
And remember, if you liked this post, follow me, maybe you will find topics that interest you. And if you didn't like it, I invite you to express yourself in the comments.
Thank you.
Eso es todo por hoy, espero haya sido de tu agrado. Mi nombre es Christian, pero puedes decirme Chris. Nos veremos pronto.

Y recuerda, si te gustó este post, sígueme, quizás encuentres temas que te interesen. Y si no te gustó, te invito a expresarte en los comentarios.

Gracias.

Image credits to their respective authors.