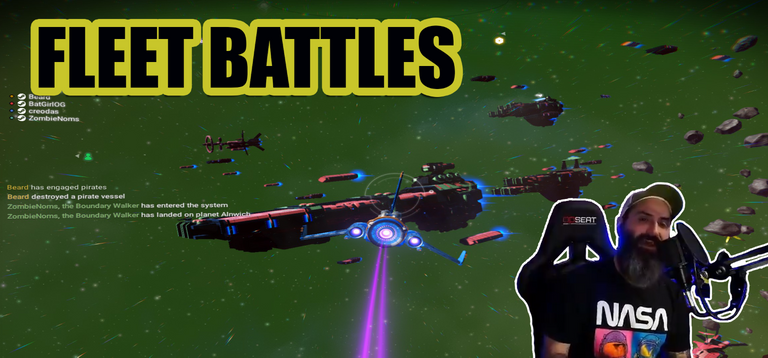 I've been having some fun playing No Man's Sky in my free time and have found that with the time I have available that is a yarrrr, pirates life for me!
The game now generates massive fleets due to the freighter and fleet expedition system. This allows for some epic fights and even juicier opportunity when it comes to earning money. While in some games the trade side of things certainly do appeal to me, I have been finding that the quick jump in and out action of fleet battles combined with the rewards is quite enough to keep me interested.
In this video we cover the basics of attacking a fleet and selling your loot, along with a few tips and tricks. I hope you enjoy this video and if you have any questions, feel free to ask!