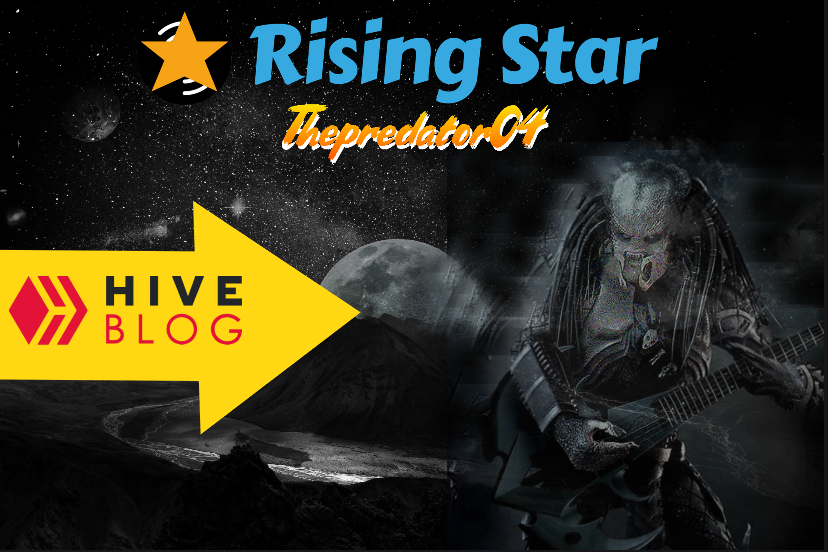 Hello, speak the predator, from the depths of the confines of the universe, while I play: Risingstar game; the game of the rising star of the proliferation of the cosmos! Today is a wonderful day, and even more so to fully immerse yen in it.
A few days ago, while I was sailing in the confines of spaces unexplored by myself, inside Risingstar, I was observing some new missions that are very beneficial, in terms of amount paid, only deserved a series of steps to follow, accompanied by an investment, and I said, This is a great find for me!

On one occasion, hovering around the thicknesses of the official Risingstar Discord, I was able to perceive conversations where something was mentioned about a daily millionaire mission that provides 10k of Starbits daily, and that's when I thought it sounded like a really good idea to do it, but it had impediments, requirements and a considerable amount of Starbits to be able to do it day by day.
That's when I decided to observe its complete requirements to realize it: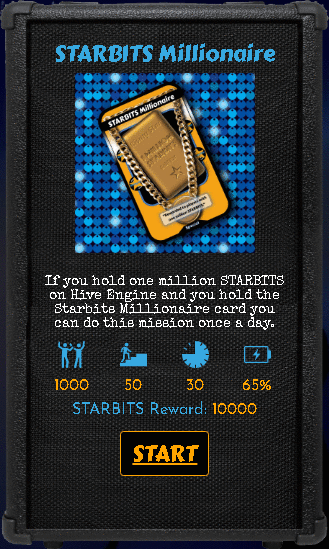 One of the primary requirements, as shown in the image, is 1 million starbits, then, talk to the owners or game managers to check that all the requirements are correct and they will send you a card that certifies that you can perform the mission. All this, goes in conjunction with keeping the million Starbits inside the Hive Engine Market account.
The purchase process is somewhat complicated, because as we know, it happens that within the Hive Engine market, there are many purchase orders, And you always have to be on the lookout when they have an order bigger than ours so you don't waste your time, if you want speed. In this case, I will buy it in portions until I have the required million Starbits, which would be something close to $150, a considerable amount, but I am willing to do this mission, so I will buy it!

Sample of the purchasing process
I find myself sifting between the regions of Hive Engine, processing my purchase orders, and increasingly acquiring quantities suitable enough for my capital of the moment, until I can reach the stipulated amount, to be able to fulfill the fullness of the requirements and to begin to realize the mission every day, in this way, to enjoy a greater diversification within the game, to continue progressively reaching greater stages and ranges, proceed to high-quota Starbit missions and become a great player in Risingstar game.
As a good player, wanting to reach large game scales, is a goal, we will always want more acquisitions for our repertoire, whether for taste or convenience, but the incentive will always be the same; progress efficiently and consecutively.

I am still in the process of buying the Starbits, currently I have 232,900 just wanted to mention all those people who always follow me, read and observe my publications on Risingstar, about which will be my next big goal.
This was the predator, from the confines of the cosmos, observing the nebulae of Risingstar, playing, while exploring the stellar seas of this wonderful and grandiose game, until the next, readers friends!
Images taken from Risingstar game and Hive Engine Market edited by myself to illustrate.


Post made in English and Spanish in order to cover the possibility that anyone is allowed to read it.
Spanish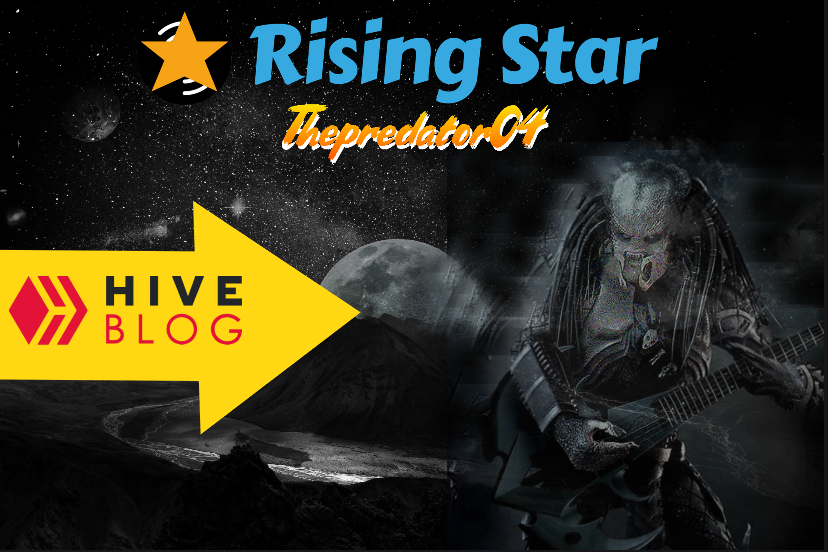 Hola, les habla el depredador, desde las profundidades de los confines del universo, mientras juego: Risingstar game; el juego de la estrella naciente de la proliferación del cosmos! Hoy es un maravilloso día, y aún más para sumergirse completamente de yen en él.
Hace unos días, mientras navegaba en los confines espacios inexplorados por mi persona, dentro de Risingstar, estuve observando algunas nuevas misiones que son muy benefactoras, en cuanto a cantidad retribuida, solo ameritaban de una serie de pasos a seguir, acompañados de una inversión, y dije, ¡Esto es un gran hallazgo para mi!

En un ocasión, rondando por los espesores del Discord oficial de Risingstar, logré percibir unas conversaciones dónde se mencionaba algo sobre una misión millonaria diaria que provee 10k de Starbits diarios, y fue cuando pensé que sonaba muy buena idea realizarla, sin embargo, esta tenía impedimentos, requisitos y una cantidad algo considerable de Starbits para poder realizarla día a día.
Allí fue cuando decidí observar sus completos requisitos para realizarla: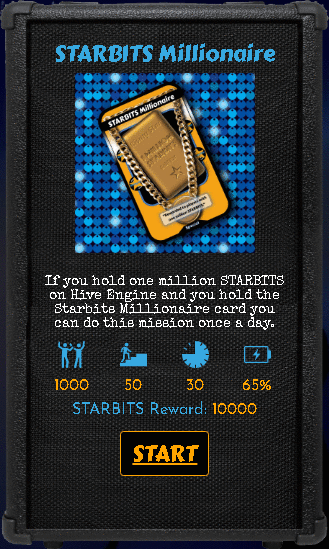 Uno de los requisitos primordiales, tal y como muestra en la imagen , es de 1 millon de starbits, luego, hablar con los propietarios o responsables del juego para que comprueben que todos los requisitos son correctos y ellos te enviaran una tarjeta que certifica que puedes realizar la misión. Todo esto, va en conjunto con mantener el millon de Starbits dentro de la cuenta de Hive Engine Market.
El proceso de compra es algo complicado, pues como sabemos, sucede que dentro del mercado de Hive Engine, existen muchas ordenes de compra, y siempre hay que estar pendiente cuando realizan una orden mayor a la nuestra para no desperdiciar el tiempo, si lo que se desea es la rapidez. En este caso, yo la iré comprando de a porciones hasta poseer el millón requerido de Starbits, que sería algo cercano a 150$, una cantidad considerable, pero estoy dispuesto a hacer esta misión, ¡Así que lo compraré!

Muestra del proceso de compra
Me encuentro zarandeando entre las regiones de Hive Engine, procesando mis ordenes de compra, y adquiriendo cada vez más cantidades los suficientemente aptas para mi capital del momento, hasta que logre llegar a la cantidad estipulada, poder realizar la plenitud de los requerimientos y comenzar a ejecutar la misión cada día, de este modo, disfrutar de una mayor diversificación dentro del juego, para seguir progresivamente alcanzando mayores etapas y rangos, proceder a misiones de altas cuotas de Starbits y volverme un gran jugador en Risingstar game.
Como un buen jugador, querer alcanzar grandes escalas de juego, es una meta, siempre querremos más adquisiciones para nuestro repertorio, bien sea por gusto propio o por conveniencia, pero el incentivo será siempre el mismo; progresar de manera eficiente y consecutiva.

Aún estoy en proceso de compra de los Starbits, actualmente llevo 232.900 solo quería hacerles mención a todas aquellas personas que siempre me siguen, leen y observan mis publicaciones de Risingstar, sobre cual será mi próximo gran objetivo.
¡Este fue el depredador, desde los confines del cosmos, observando las nebulosas de Risingstar, jugando, mientras explora los mares estelares de este maravilloso y grandioso juego, hasta la próxima, amigos lectores!
Images taken from Risingstar game and Hive Engine Market edited by myself to illustrate.


Post made in English and Spanish in order to cover the possibility that anyone is allowed to read it.