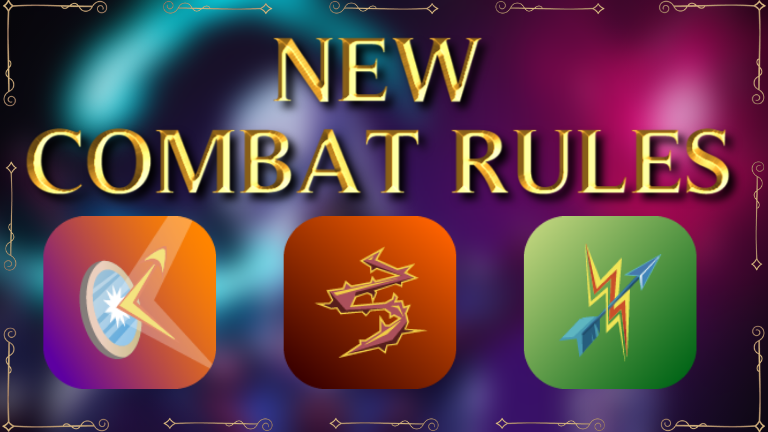 Hoje eu tive uma grande surpresa ao iniciar meu farm em Splinterlands e logo na primeira partida me deparar com uma nova regra de combate. Eu fiquei bastante surpreso principalmente por não ter visto nenhum anúncio ou postagem falando que seriam adicionadas novas regras, mas fiquei bastante feliz pois elas adicionarão mais uma camada de complexidade que tornará o jogo mais divertido e desafiador!
Você já sabe quais regras foram implementadas? Venha conferir!


O gif acima é um pequeno spoiler do que as novas regras de combate fazem. Todas elas são focadas em refletir dano e são três, uma para cada tipo de dano. Vamos falar sobre cada uma delas e depois quais os impactos que essa adição traz para o jogo.
---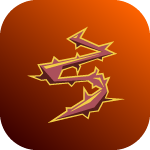 THORNS
Tirando a falta de criatividade para o nome da regra (poderia ser tanta coisa mais legal né? tipo NÃO ME TOQUE kkkkkk) eu gostei bastante dessa regra pois ela adiciona uma dinâmica muito interessante quando está presente. Ela pode ser classificada como nível de impacto alto pois com essa regra em jogo, o oponente terá duas escolhas:

Utilizar unidades de Dano físico

e sofrer com o Thorns

;


Utilizar unidades de Dano Mágico

ou Dano a distância

;
Em ambas as situações será possível criar estratégias com e contra, gerando uma ótima dinâmica estratégica para os jogadores. Se o oponente tentar evitar o Thorns

utilizando uma composição toda de Dano Mágico

ele poderá ser facilmente counterado por um oponente que se preparou escolhendo tanks com Void

e/ou Magic Reflect

.
Entretanto este mesmo oponente poderia ter se preparado prevendo uma composição mágica mas você pode ter escolhido um time de unidades físicas com alta resistência e/ou com a habilidade Shield

para mitigar os efeitos da regra de combate e atropelar os tanks do time inimigo que estavam despreparados para enfrentar Dano físico

.
Essa mesma dinâmica se aplica às outras duas regras de combate e é por isso que elas são tão interessantes e necessárias para aumentar a diversão e possibilidades estratégicas do jogo.
---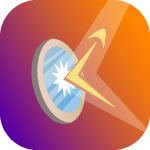 MAGIC REFLECT
Temos aqui a regra que pune aqueles que utilizam cartas de Dano Mágico

refletindo o dano delas. A dinâmica é semelhante à mencionada na regra acima, permitindo inúmeras estratégias de previsão e jogo mental para tentar se sobressair contra o oponente.
Pessoalmente eu tenho um combo já pensado para interagir com essa regra em partidas de alta mana disponível. Em partidas onde o oponente estiver se preparando para enfrentar unidades de Dano físico

ou Dano a distância

por acreditar que eu não escolheria magos na regra de Magic Reflect, eu irei utilizar a invocadora Mimosa Nightshade pois ao distribuir a habilidade Void

para todas as unidades, apesar dos magos sofrerem com o reflect, eles receberão pouco ou até mesmo nenhum dano!
Como isso funciona:

Uma carta com 3 de Dano Mágico

ataca:
Sem Void ela receberia 2 de dano do Magic Reflect .
Com Void ela receberá apenas 1 de dano do Magic Reflect .

Uma carta com 2 de Dano Mágico

ataca:
Sem Void ela receberia 1 de dano do Magic Reflect .
Com Void ela não receberá nenhum dano do Magic Reflect .
Essa é uma ótima maneira de ignorar a regra de combate e pegar de surpresa o oponente, aumentando suas chances de conquistar a vitória da partida.
---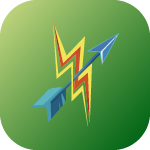 RETURN FIRE
Das três essa é a regra menos impactante no sentido de previsiblidade, ao mesmo tempo que é uma ótima defesa generalista. Deixe-me tentar explicar.
Pelo fato de arqueiros não poderem atacar da primeira posição um time nunca será composto apenas por unidades de Dano a distância

, havendo sempre 2 ou 3 cartas de outros tipos de dano (salvo excessões por causa da habilidade/regra Close Range
). Isso faz com que a Return Fire nunca seja 100% aproveitada, entretanto os arqueiros também são as unidades mais difíceis de se counterar afinal quase ninguém utiliza tanks com a habilidade Return Fire

e com essa regra você terá uma maneira de se defender contra os arqueiros sem precisar gastar recursos extras para isso.
É uma defesa generalista para que você possa fazer uma composição contra ataques físicos

e Mágicos

e ainda estar protegido contra eventuais danos à distância

.


Essas regras apesar de parecerem simples por apenas transformar essas habilidades já existentes em regras, são incrivelmente interessantes pelos fatos mencionados acima, adicionando camadas de complexibilidade, combos, estratégias e muitas outras dinâmicas divertidas para o jogo.
São mudanças assim que me motivam a continuar jogando, a parte estratégica do Splinterlands faz com que jogadores habilidosos se destaquem utilizando as camadas de complexidade ao seu favor, e cada nova camada adicionada afeta negativamente os bots que já são um problema antigo que conhecemos. Fiquei muito feliz com essa adição surpresa e espero ver novas regras sendo implementadas no futuro!
Muito obrigado a todos que leram até aqui, espero que tenham gostado. Se vocês curtirem meus conteúdos, peço que deixem o seu voto na postagem e sigam o meu perfil para poderem acompanhar as futuras postagens.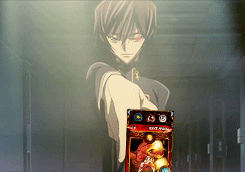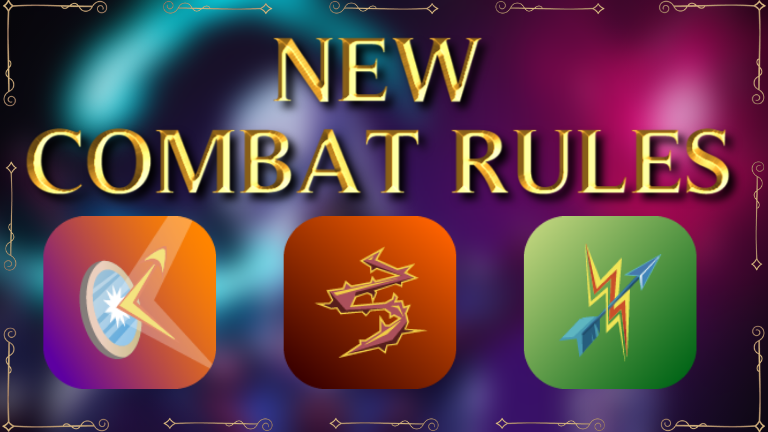 Today I had a big surprise when I started my farm in Splinterlands and in the first game I came across a new combat rules. I was quite surprised mainly that I didn't see any announcements or posts saying that new rules would be added, but I was quite happy that they will add another layer of complexity that will make the game more fun and challenging!
Do you already know what rules have been implemented? Come check!


The gif above is a small spoiler of what the new combat rules do. All of them are focused on reflect damage and there are three, one for each damage type. Let's talk about each of them and then what impacts this addition brings to the game.
---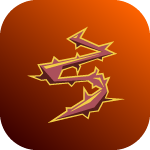 THORNS
Apart from the lack of creativity for the name of the rule (it could be so much nicer right? like DON'T TOUCH ME lol) I really liked this rule because it adds a very interesting dynamic when it's present. It can be classified as high impact level as with this rule in play, the opponent will have two choices:

Use Physical damage

units and suffer with Thorns

;


Use units of Magic Damage

or Ranged Damage

;
In both situations it will be possible to create strategies with and against, generating a great strategic dynamic for the players. If the opponent tries to avoid Thorns

using a full Magic Damage

composition it can be easily countered by an opponent who has prepared by choosing tanks with Void

and/or Magic Reflect

.
However this same opponent could have prepared himself by predicting a magic composition but you may have chosen a team of physical units with high resistance and/or with the ability Shield

to mitigate the effects of the combat rule and trample the enemy team's tanks that were unprepared to deal Physical damage

.
This same dynamic applies to the other two combat rules, which is why they are so interesting and necessary to increase the fun and strategic possibilities of the game.
---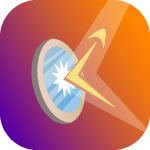 MAGIC REFLECT
Here's the rule that punishes those who use Magic Damage

cards by reflecting their damage. The dynamic is similar to the one mentioned in the rule above, allowing for numerous prediction strategies and mind game to try to outperform your opponent.
Personally I have a combo already designed to interact with this rule in high mana matches available. In matches where the opponent is gearing up to face Physical damage

or Ranged damage

because I believe that I would not choose mages in the Magic Reflect rule, I will use the summoner Mimosa Nightshade because when distributing the Void

ability for all units, although mages will suffer from reflect, they will take little or no damage at all!
How does it work:

A card with 3 magic damage

attacks:
Without Void she would take 2 damage from Magic Reflect .
With Void she will only receive 1 damage from Magic Reflect .

A card with 2 magic damage

attacks:
Without Void she would take 1 damage from Magic Reflect .
With Void she will not receive any damage from Magic Reflect .
This is a great way to ignore the combat rule and take your opponent by surprise, increasing your chances of winning the match.
---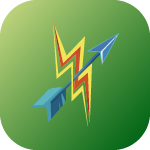 RETURN FIRE
Of the three, this is the least impactful rule in terms of predictability, while being a great general defense. Let me try to explain.
Because archers cannot attack from the first position, a team will never be made up of Ranged Damage

units only, there will always be 2 or 3 cards of other types. damage (except due to ability/rule Close Range
). This makes the Return Fire never 100% used, however archers are also the hardest units to counter after all almost no one uses tanks with the Return Fire

ability and with this rule you will have a way to defend yourself against archers without having to spend extra resources to do so.
It's a general defense so you can compose against physical

and Magical

attacks and still be protected against possible from ranged

damage .


These rules, despite seeming simple for just turning these existing abilities into rules, are incredibly interesting for the facts mentioned above, adding layers of complexity, combos, strategies and many other fun dynamics to the game.
It's changes like this that motivate me to keep playing, the strategic part of Splinterlands makes skilled players stand out by using the layers of complexity to their advantage, and each new layer added negatively affects bots which are already an old problem we know about. I was very happy with this surprise addition and hope to see new rules being implemented in the future!
Thank you so much to everyone who read this far, I hope you enjoyed it. If you like my content, I ask you to send your vote on the post and follow my profile so you can read future posts.