English
Earth Protect Squad is a shooter available for the Android platform.
This sci-fi-themed third-person shooter is based on Unity. It has a simple appearance that makes it look like a beta phase. But on the contrary, the game is complete and action packed, including in-app purchases.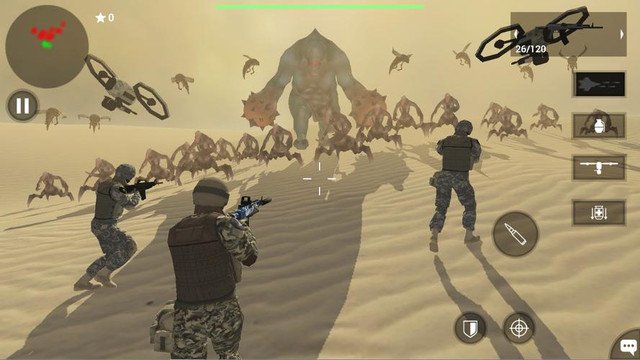 It can be played in single player and multiplayer mode. You can also modify your weapons and the character and create various kinds of equipment. It has neither battle passes nor season mode. The single player game has a training mode and missions. In multiplayer you have PVP, hordes and defense to the base.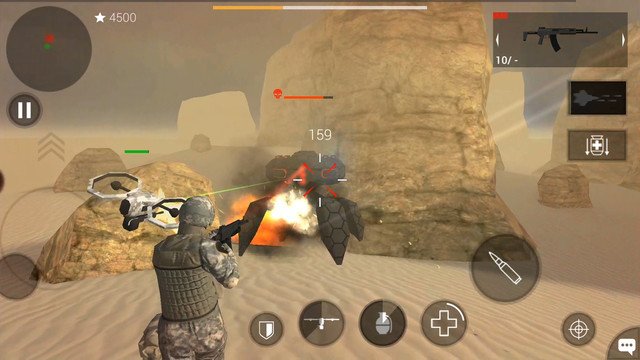 Earth Protect Squad is a graphically attractive game, but undoubtedly is still under development. It has a comfortable shooting dynamics. The development of the games is fast and requires a certain strategy. The multiplayer mode is what really makes the application worth playing. This is where there are a variety of game modes and the development of the games hook.
If you want to see more about this game, don't miss this playlist.
Español
Earth Protect Squad es un shooter disponible para la plataforma de Android.
Este shooter en tercera persona, con temática de ciencia ficción, está basado en Unity. Tiene un aspecto sencillo que lo hace parecer una fase Beta. Pero todo lo contrario, el juego está completo y lleno de acción, incluyendo las compras en la app.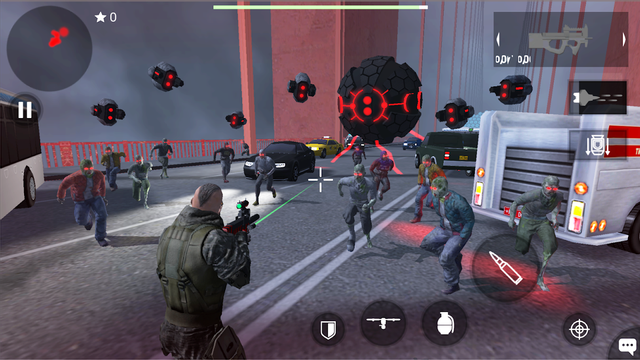 Puede jugarse en modo single player y multijugador. Además puedes modificar tus armas y al personaje y crear varias clases de equipamentos. No tiene ni pases de batalla ni modo de temporadas. El juego en single player tiene a su vez el modo entrenamiento y misiones. En multijugador tienes PVP, hordas y defensa a la base.
Earth Protect Squad es un juego gráficamente atractivo, al que sin duda todavía le falta desarrollo. Tiene una dinámica de disparo cómoda. El desarrollo de las partidas es rápido y requieren cierta estrategia. El modo multijugador es lo que realmente le da peso a la aplicación. Es aquí donde hay una variedad de modos de juego y el desenvolvimiento de las partidas enganchan.
Si quieres ver más sobre este juego, no te pierdas esta lista de reproducción.
💥Venap Games - Canal de Streaming 🎮 Resúmenes / Guías / Reviews / PvP💥 Blockchain Games 🕹 Old School Games🕹
Android📱/ IOS📲/ Blue Stacks💻 Open Emu - PS4 🎮 PC.
Siguenos en Instagram: @ venap_games
Dlive para Streaming:
Inscribete aquí: https://dlive.tv?ref=dlive-fcedayrkvy
Link del Canal: https://dlive.tv/Venap_Games
Youtube: https://www.youtube.com/channel/UClenaG_Wl8iJm53jPEhRLQw/featured
Edición y traducción por: @jlanzb