Wie gefällt euch die neue Xbox Series S für $299 (wahrscheinlich €299)?
Mir gefällt das Design und der kleinere Formfaktor der Series S sehr gut und eigentlich braucht man heutzutage wirklich kein Blu-Ray-Laufwerk mehr. Kaufe seit der Xbox One alle Games nur noch digital, weil es einfach viel praktischer ist.
Auch die Leistung sollte für 1080p oder sogar 1440p noch ausreichend dimensioniert sein. Besonders freue ich mich bei den Next-Gen-Konsolen auf die ultraschnelle SSD, die einen riesigen Unterschied ausmachen wird. Lange Ladezeiten könnten dann endlich der Vergangenheit angehören.
Bin mir noch nicht sicher, ob ich eher auf die Series S oder Series X setzen werde. Tendiere spec-mäßig und wegen des schwarzen Designs eher zur Series X, andererseits finde ich die Series S sexier.
Welche Konsole gefällt euch besser?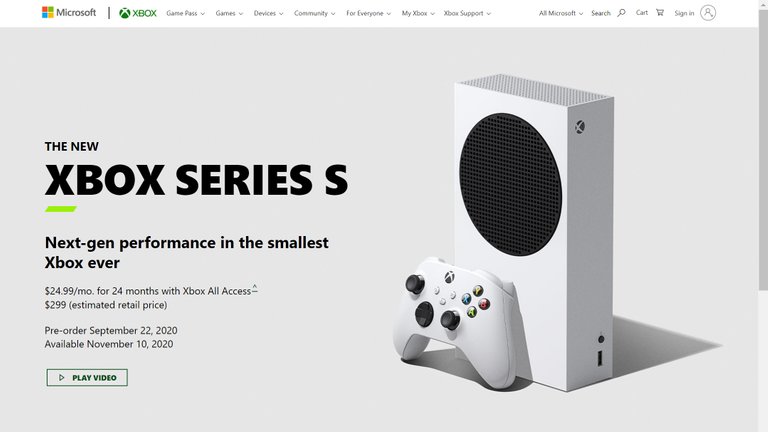 Screenshot: https://www.xbox.com/en-US/consoles/xbox-series-s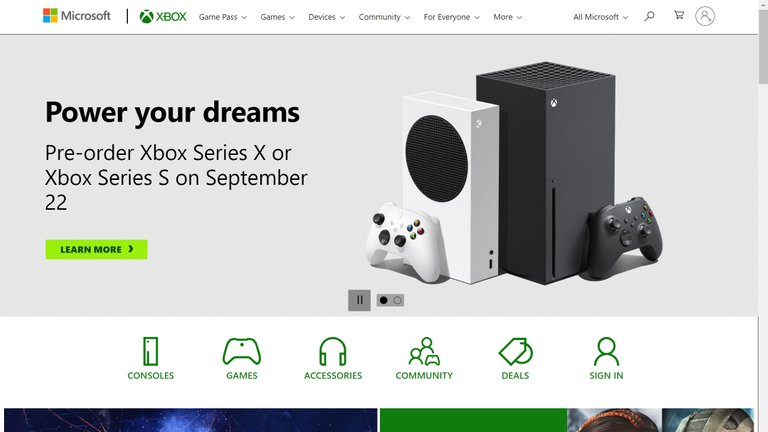 Screenshot: https://www.xbox.com/
English
I like the design and the smaller form factor of the Series S and actually you don't need a Blu-Ray drive these days any more. Since the Xbox One I buy all games digitally only, because it's just much more convenient.
Also the performance of the Series S should still be sufficient for 1080p or even 1440p gaming. I'm especially looking forward to the next-gen consoles with the ultra-fast SSD, which will make a huge difference. Long loading times could then finally be a thing of the past.
I'm not sure yet if I will rather go for the Series S or Series X. I'm leaning more towards the Series X because of the black design, but on the other hand I find the Series S sexier.
Which console do you like better?
Live your Secrets and Hive Prosper 🍯
xx Viki @vikisecrets