NBA 2K21🏀🎮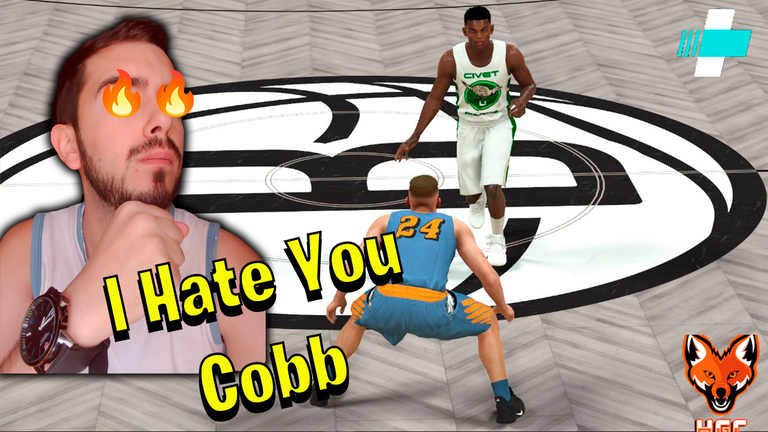 🇪🇸
Wola wola hermosa comunidad de Hive Gaming, continuamos con esta serie del NBA, en donde seguimos la historia de nuestro protagonista Virgil, en su camino para convertirse en un jugador de la mejor liga de baloncesto del mundo, durante este capítulo veremos la evolución de mi jugador luego de la lesión sufrida durante el anterior capítulo, además de encontrarnos con el némesis principal de esta historia el odiado Hendrixx Cobb, en un partido en el torneo final del instituto, adicional a esto y luego del resultado final, veremos la decisión de nuestro jugador a que universidad ira.
🇺🇸
Wola wola beautiful community of Hive Gaming, we continue with this NBA series, where we follow the story of our protagonist Virgil, on his way to become a player in the best basketball league in the world, during this chapter we will see the evolution of my player after the injury suffered during the previous chapter, besides meeting the main nemesis of this story the hated Hendrixx Cobb, in a game in the final tournament of the institute, in addition to this and after the final result, we will see the decision of our player to which university he will go.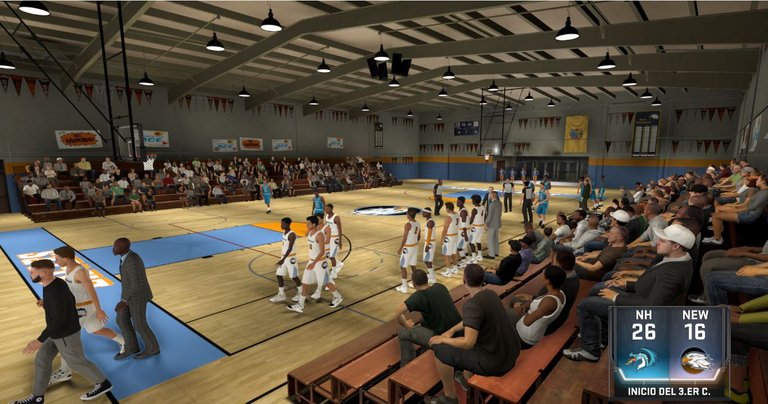 ---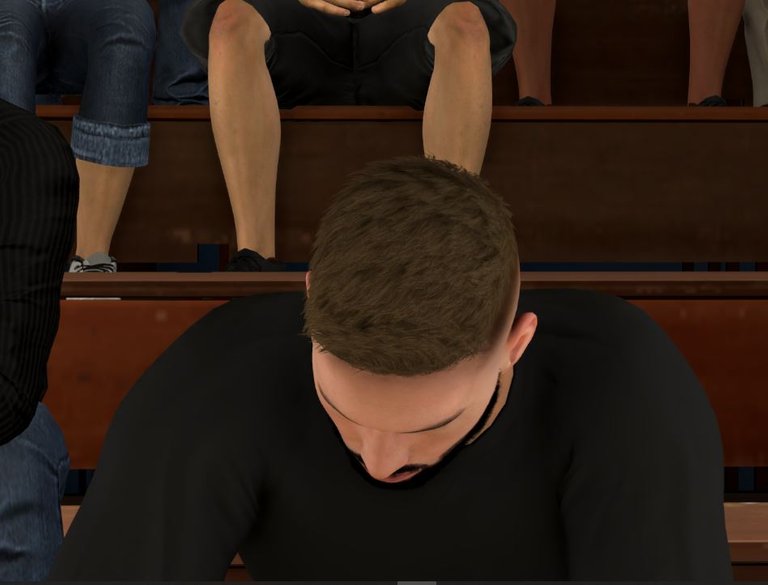 🇪🇸
Primeramente comenzamos con lo que sucedió luego de la lesión, primeramente se ve como nos dirigimos al partido de nuestro equipo a apoyarlos moralmente ya que físicamente se nos hace imposible, durante este tiempo vemos el desespero en mi mirada por no hacer nada, cuando acaba el medio tiempo, veo que el equipo va perdiendo , al dirigirnos al camerino se ve a nuestro protagonista afectado por la desesperación y frustración de sus compañeros de estar perdiendo, en esto se nos abre un menú de decisión por primera vez en la historia, estas la cual deciden el rumbo de tu historia, aquí teníamos dos opciones, entrar a medio tiempo y posiblemente agravar la lesión, o dejar este partido por perdido he ir completamente recuperado a este torneo invitacional que es tan importante en la historia, al final escogí la segunda opción ya que lo veía más lógico el partido se perdió, pero lo que vendría seria de locos.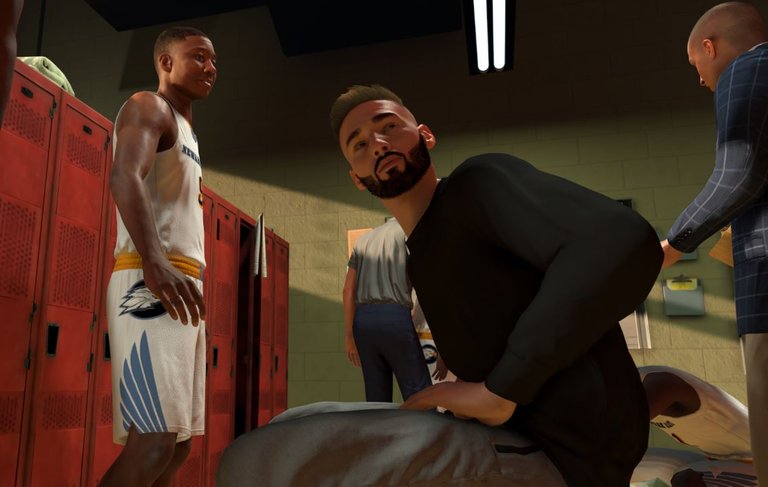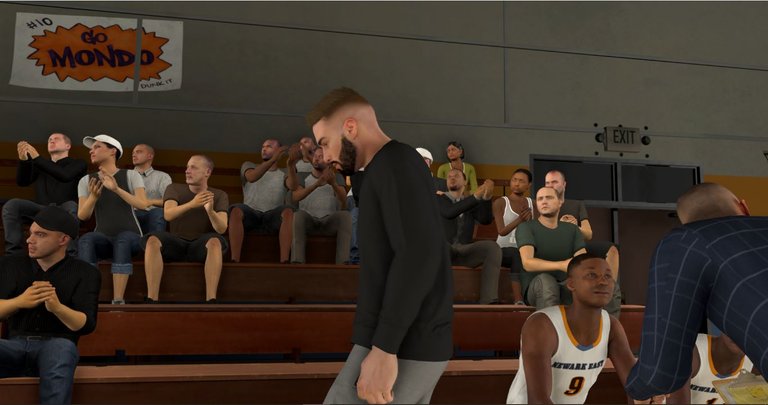 🇺🇸
First we start with what happened after the injury, first we see how we go to the game of our team to support them morally because physically it is impossible for us, during this time we see the despair in my eyes for doing nothing, when the halftime ends, I see that the team is losing, when we go to the dressing room we see our protagonist affected by the despair and frustration of his teammates to be losing, Here we had two options, go into half time and possibly aggravate the injury, or leave this game for lost and go fully recovered to this invitational tournament that is so important in history, in the end I chose the second option as I saw it more logical the game was lost, but what would come would be crazy.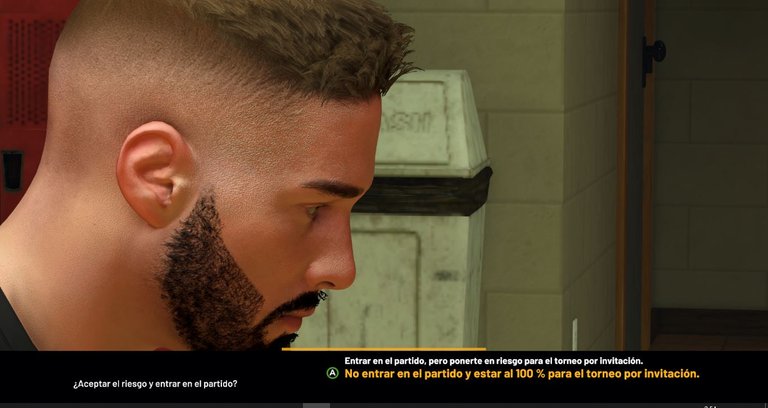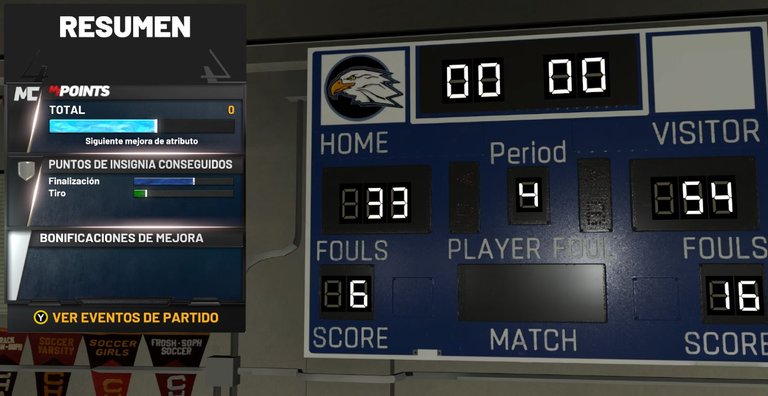 ---
Torneo Invitacional - Invitational Tournament🏆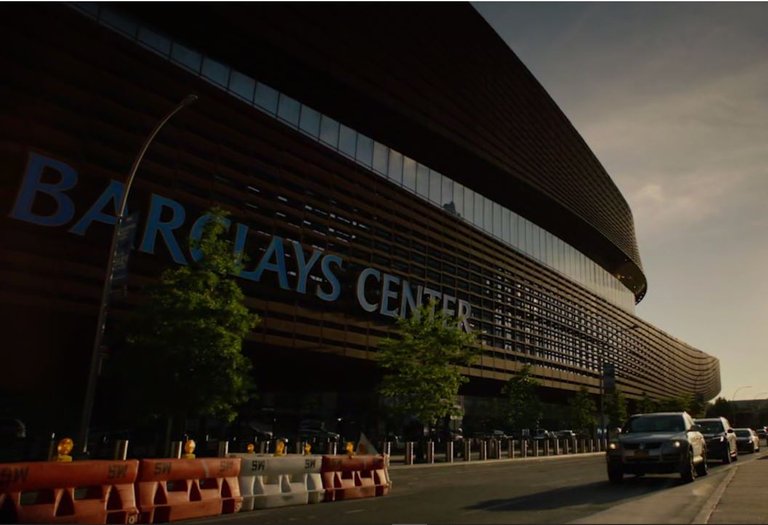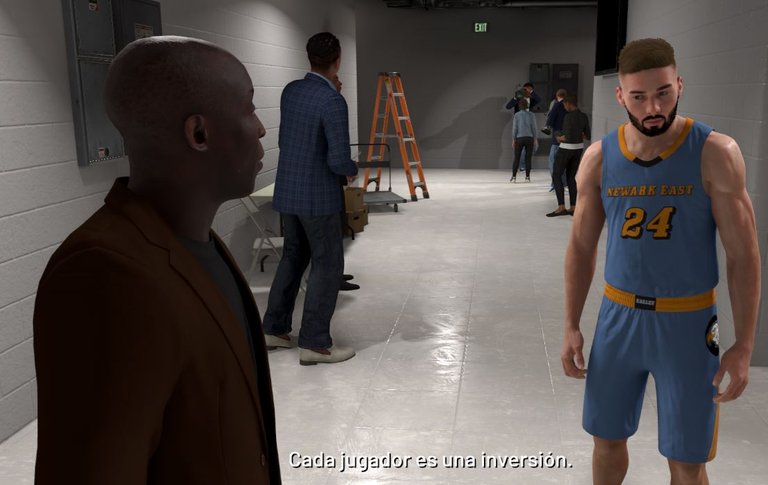 🇪🇸
El gran día llegaba tenemos el torneo final invitacional, aquí comienza una breve conversación con archie, en donde nos dice que estemos tranquilo, aquí habrían muchos scout que desea tener tu servicio para su universidad, además de puntos para crecer en la NBA, seguidamente aparece nuestro odiado y amado Hendrixx Cobb, en una conversación de una rivalidad amistosa de cierta forma, ya que solíamos jugar juntos en la época de niños, luego de esta conversación, entraríamos a la secuencia del partido, para mi esto era una final, así que entre en modo diablo nunca mejor dicho 🔥 en un partido que lo tome como una final, durante todo el encuentro había ese uno vs uno contra Cobb siempre, pero algo tengo que decir, este men estaba dopado, era increíble los tiro que metía y la velocidad que conseguía, casi imposible de defender, al final el partido super reñido con el marcador solo a tres puntos por detrás, me tocaba a mi lanzar los tiros libres , que curiosamente fallo y digo curiosamente por que no tire en ver pero si muy bien y la fallo, con esto perdimos el partido y la oportunidad de ganar el torneo invitacional.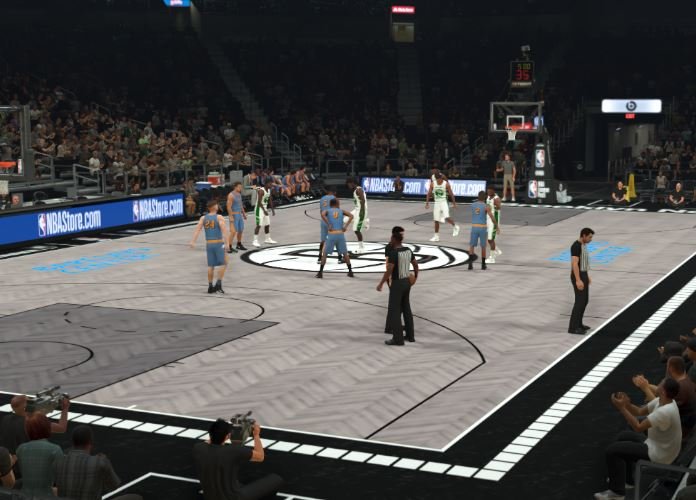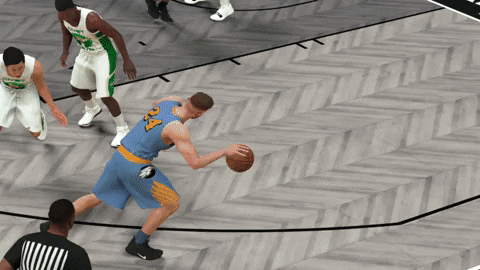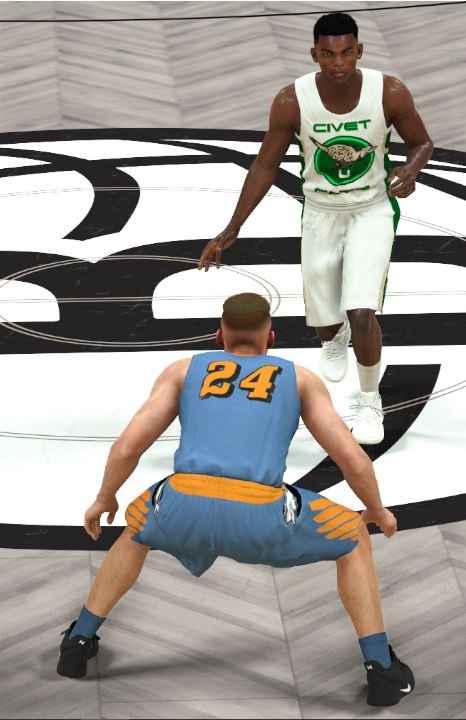 🇺🇸
The big day arrived we have the final invitational tournament, here begins a brief conversation with Archie, where he tells us to be calm, here there would be many scouts who want to have your service for their university, plus points to grow in the NBA, then appears our hated and loved Hendrixx Cobb, in a conversation of a friendly rivalry in a way, as we used to play together in the time of children, after this conversation, we would enter the sequence of the match, for me this was a final, so I went into devil mode never better said 🔥 in a game that I took it as a final, during the whole game there was that one vs one against Cobb always, but something I have to say, this guy was doped, it was incredible the shots he was shooting and the speed he was getting, almost impossible to defend, at the end of the game super close with the score only three points behind, it was my turn to shoot the free throws, which curiously I failed and I say curiously because I didn't shoot in see but very well and I failed, with this we lost the game and the opportunity to win the invitational tournament.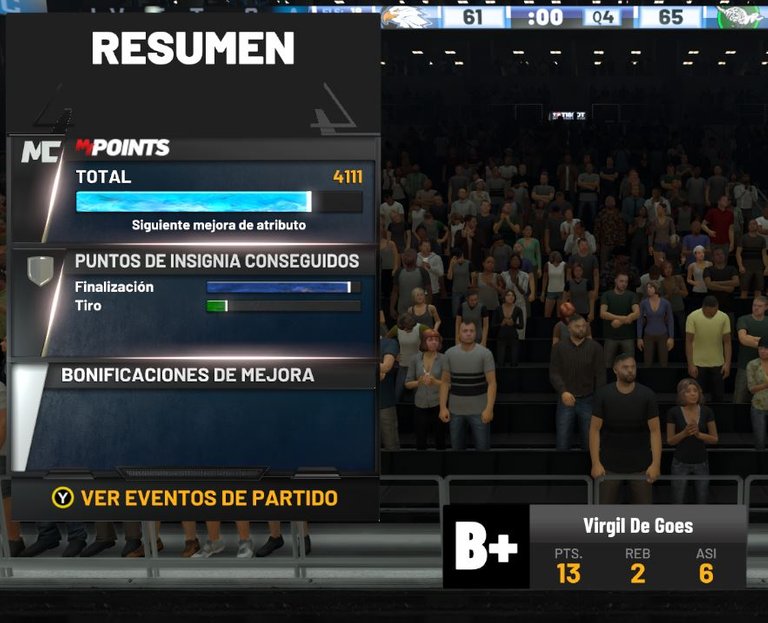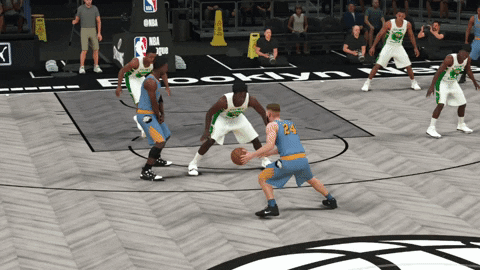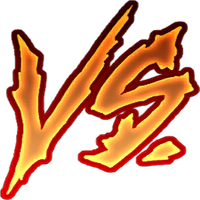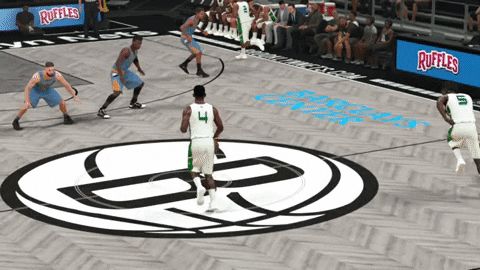 ---
🇪🇸
Por último tenemos que tomar una decisión, luego de un mes después del partido, nos reunimos con archie, hablamos de mi actuación en este que sería el ultimo del instituto y sobre que nos deparara en nuestro futuro, ahora tomamos la última decisión del capítulo, la cual es en que universidad iremos para jugar, esta etapa es super importante para la vida de un jugador de baloncesto, ya que el nivel que tiene esta liga universitaria es tan grande como las profesionales en otros países, al final escogí UCONN Huskies Connecticut, ya que a pesar de que no existiera equipos que reconozco como Duke, North Caroline y estas, me gusto el diseño del uniforme y algunos jugadores que pasaron por este equipo, así que con esto término y nos depara el siguiente capitulo ya con el inicio de la liga universitaria y la historia de Virgil en el NBA 2K21, se le quiere mi gente.
🇺🇸
Finally we have to make a decision, after a month after the game, we met with Archie, we talked about my performance in this that would be the last of the institute and about what we have in our future, now we take the last decision of the chapter, which is in which university we will go to play, this stage is super important for the life of a basketball player, since the level that has this university league is as big as the professional ones in other countries, in the end I chose UCONN Huskies Connecticut, since in spite of the fact that it did not exist teams that I recognize as Duke, North Caroline and these, I liked the design of the uniform and some players that passed for this team, so with this I finish and we have the next chapter with the beginning of the university league and the history of Virgil in the NBA 2K21, you are loved my people.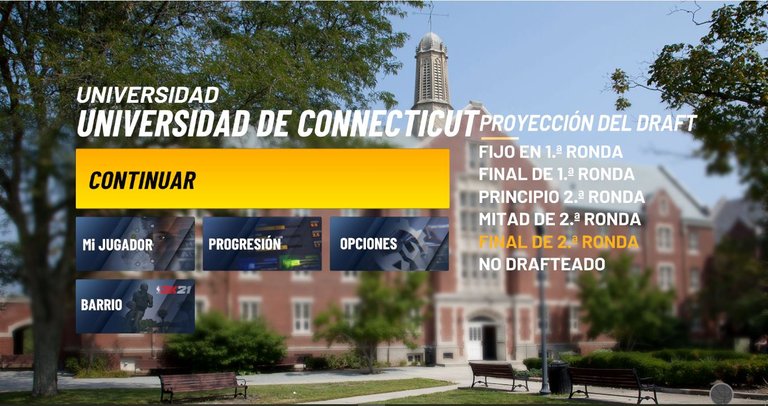 Texto traducido con la ayuda de:
Text translated with the help of:
Nota: Todas las fotos y capturas realizadas, son de mi autoría tomadas a raíz de mi juego, se les quiere mi gente
Note: All the pictures and screenshots are of my authorship taken after my game, you are loved my people.
---
Los Separadores son realizado por mí a través de Canva
The separators are made by me through Canva.