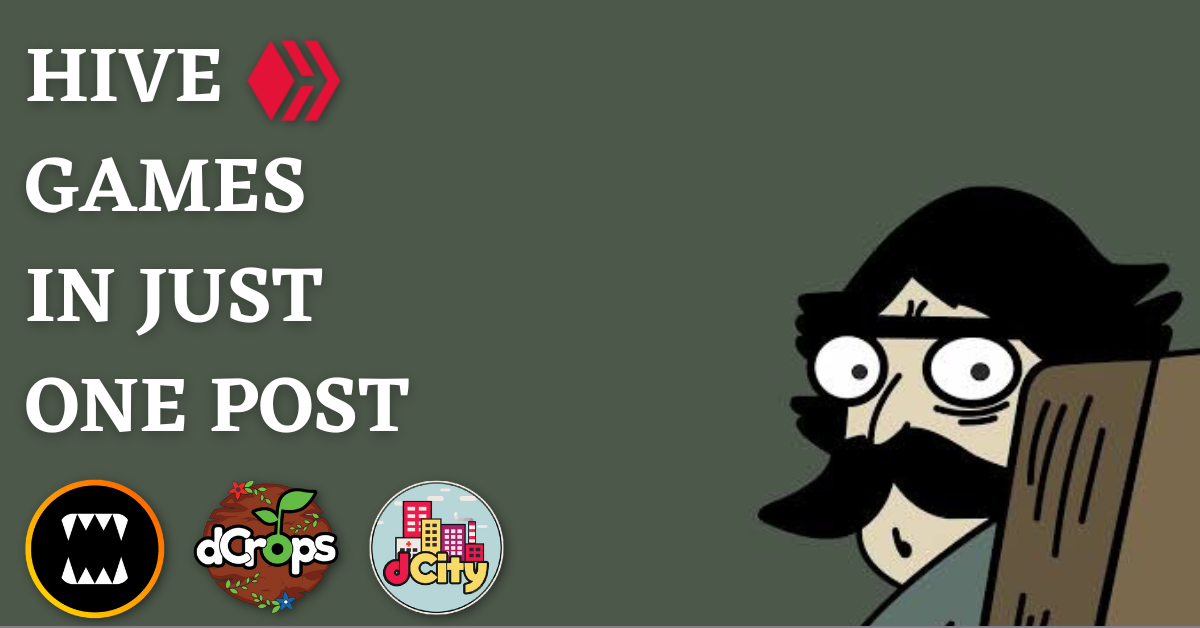 I have been a little away from NFTS games on the Hive network after several events that led to my thought of turning off almost all my Hive Power and withdraw completely, however after this issue was resolved I even tried to return to regularly post some games in the #HiveGaming community that has always helped me with the great curation by the curators involved, however I am that a little short of time to be able to bring new games every day to test, evaluate and then create a proper summary sharing with others.
So from this post I am considering publishing the 3 blockchain games I am involved with so far (Splinterlands, dCrops and dCity). I don't want to report anything about dCity so far with these fees taking away all my $SIM and the long 30 day wait for your SIMPOWER to be considered to make you eligible for the daily distribution of $HIVE I don't intend to share anything about it yet.

🟩 DCROPS
Well I had absolutely nothing left in this game, and from what I remembered was still in pre-sale collection Beta and had purchased a few packages to hold my points CROPS POWER since regardless of the price of $CROP token you can receive the bonus 2000 per package until it is opened or sold, as I am starting today was already missing only 7 days to the end of summer and then be distributed the end of season rewards although my main focus is to get the power necessary to acquire the daily income in $HIVE distributed by the account @dcrops. rewards that requires a minimum of 20,000 points to receive the smallest reward available, I thought it best to buy a few things to get the next section off to a good start: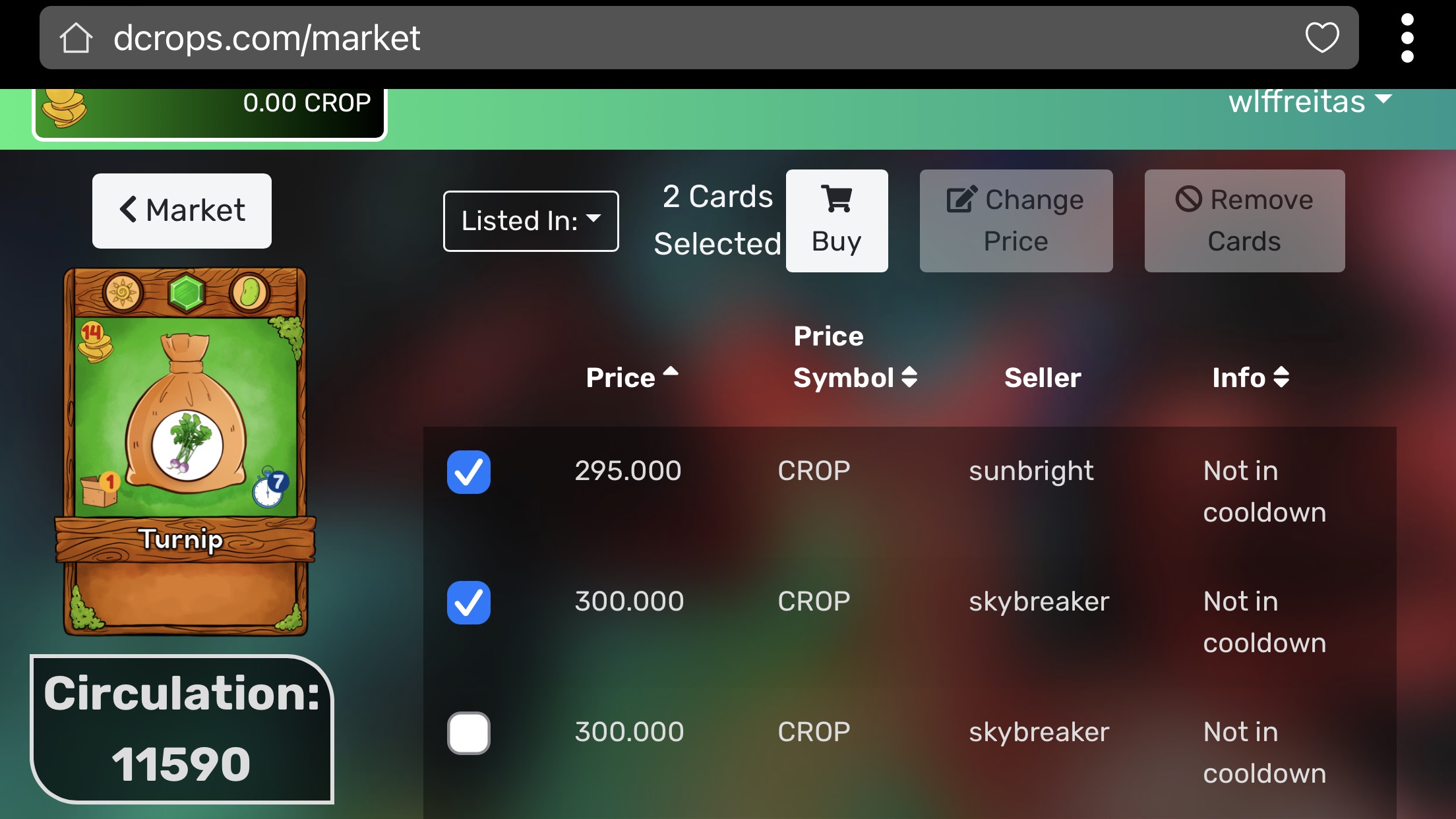 | Item | Price |
| --- | --- |
| Average Farmland | 894 CROP |
| Average Farmland | 894 CROP |
| Average Farmland | 900 CROP |
| Turnip | 295 CROP |
| Turnip | 300 CROP |
1 $CROP = 0.00312945 $HIVE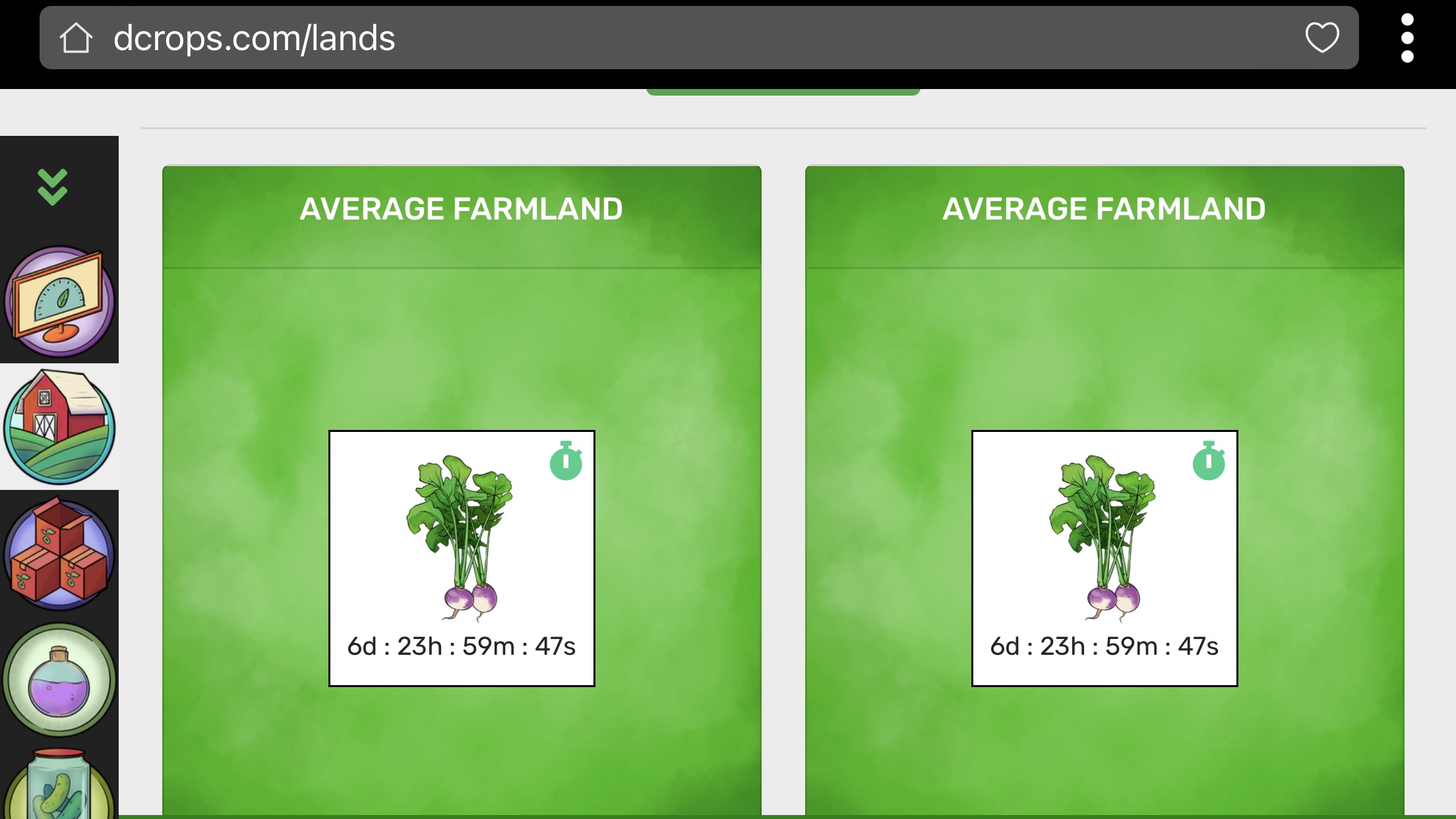 As there were only 7 days left to the end I bought these two just to add some SHARE in the section, as the next season will already be autumn I will acquire some rare lands from the collection Alpha to add my new crops, as I was a little lost with the game at first I strongly recommend you who are reading this and want to start in this amazing game the tutorial provided by @libertycrypto27 : dCrops: Introduction, Tips and Buying Strategy, Planting and Harvest Step by Step Guides and Beta Presale Purchase Cases Evaluation. In a way this tutorial gave me a light so I wouldn't fuck up this time like in dCity (Trying to set up a daily income of $SIM, what a joke).
So I packed up my little farm and planted my seeds, the timing of it is the same cycle for the end of the section which will give me 1 hour before harvest so I can enjoy my harvest before the season change, I still don't understand about some people who complained about the Mobile interface through the Keychain application, although some parts in fact do not fit in the right way, you can understand all the information on the screen besides being able to do everything as it works on a desktop as an example, a doubt that I have with me and that has not yet been clarified either in the wiki of the game or in other topics in the community is that if I can hold my products to sell for the next season? Or are they automatically sold after the end of the cycle? I look forward to finding out and hope I don't get frustrated with losing 14 Shares.

🟨 SPLINTERLANDS
Since the announcement that cards won in chests in #Splinterlands I kind of lost the will to battle to get some change out of it, we were already stuck with an automatic stacking of the gain in $SPS but this didn't worry me one bit since the idea was good for creating a market and discouraging the dumping of $SPS tokens on the market just like what happened with $DEC, but instead of trying to repress us by forcing us to hold on to the new cards why not just decrease their distribution? Perhaps even the common cards would have their drop rate in chests at the same percentage as epic, while the ones above would become extremely desirable since it would be almost impossible to get in just one season with Gold / and / Diamond account above.

Like dCrops the end of season was already approaching (how lucky to start both games like this), so I did not rent or buy any cards from the market for now will not be useful to me the cost x benefit I seek to start any section, speaking of buying cards I strongly regret selling my entire collection in the form of packs by the platform #PeakMonsters , this is my fault indeed since I was not reading the daily blogs of Splinterlands and no relevant updates to my full attention, With this I ended up letting slip that the Chaos Legion packs were with a promotion for those who get the most amount would be rewarded by the team which ended up sweeping the packs from the market in a few weeks, sadly I saw some epic Gold Foils having their price raised overnight even reward cards like DJINN OSHANNUS that returned to its price stability above 2.00 USD.
I have decided that this season I will return to the Wild league mode, although Modern is attractive for the part of you being able to rank for better leagues with little collection power I have not adapted to some composition changes at the moment, I am from the time that the combination of ALRIC + DJINN OSHANNUS+CORAL was almost a must to rank up to the point that it was the best element to have a magic composition both offensively and defensively, so today I can not share much about my gameplay or strategy beyond leaving my humble opinion about a new card, simply sensational: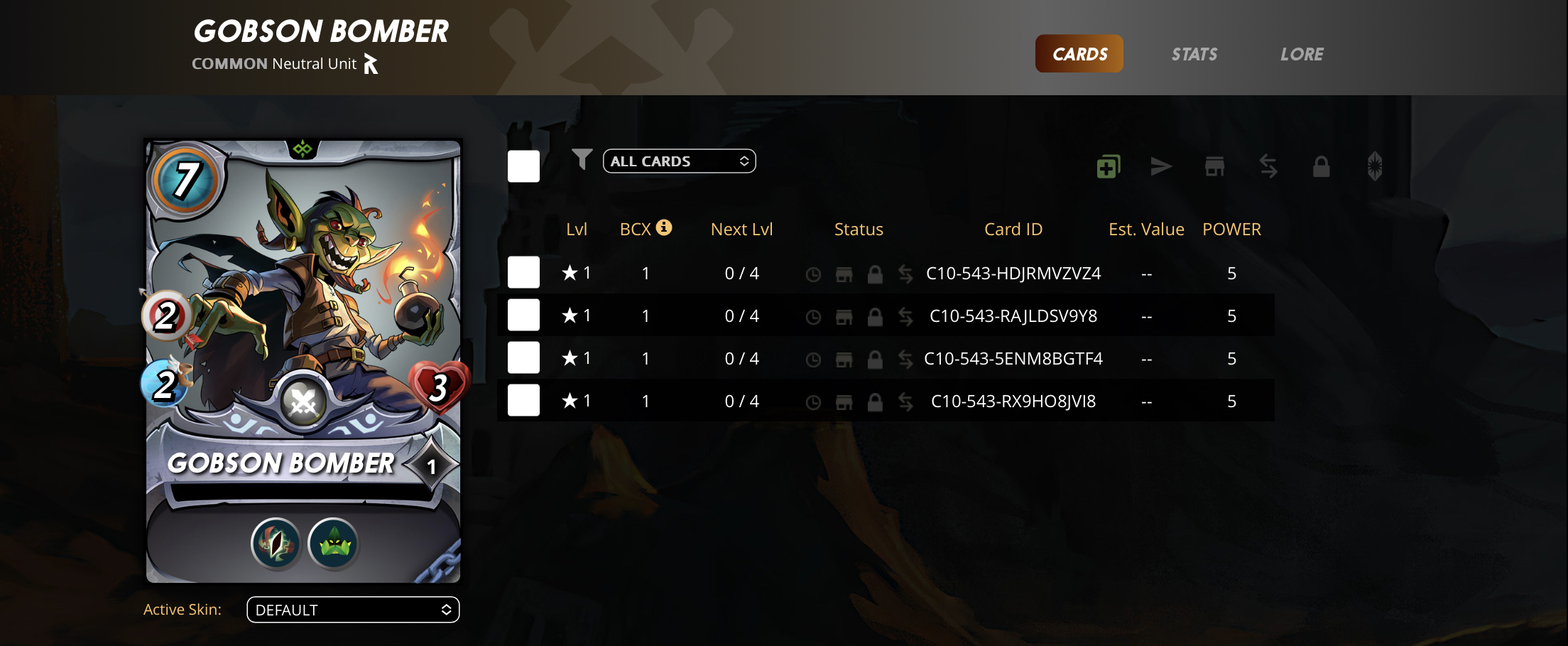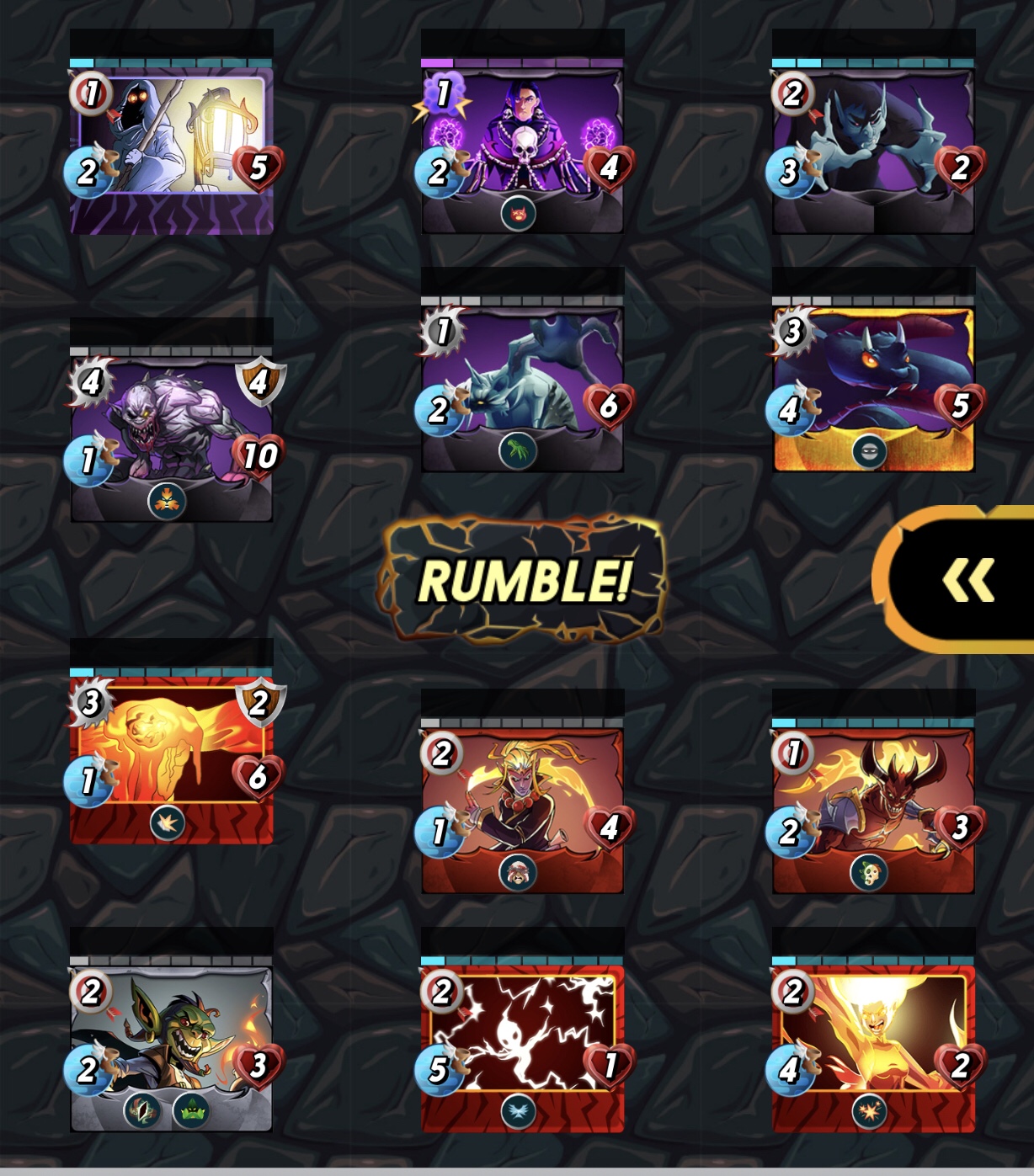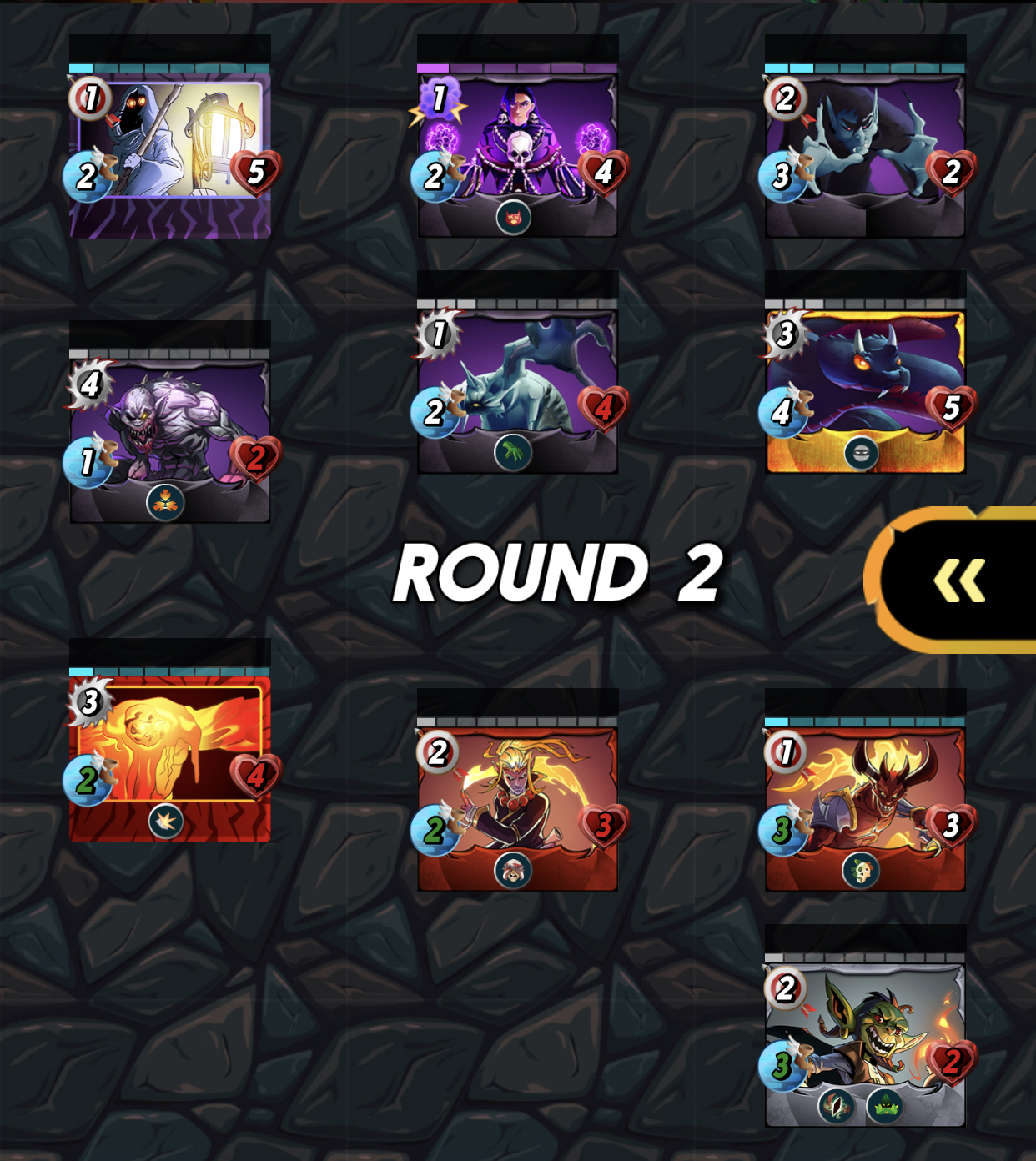 ---

🗳️ Vote for @fernandosoder for Hive Witness.
Apoie a comunidade brasileira e delegue Hive Power para o @perfilbrasil ou vote para testemunha da comunidade Hive
🇧🇷 Participe da nossa comunidade brasileira HiveBR e apoie o perfil principal através da delegação para @hive-br
Splinterlands link: https://splinterlands.com/?ref=wlffreitas


https://d.buzz/#/@wlffreitas