Hello, hivers and gardeners!
This post is just an update on how things are going with my home garden. Everything seems to finally be growing now that we've had a bit of rain. Within the past few days, the corn has decided to speed up it's growth, and it's looking pretty good now. This picture is from a couple of days ago, it's grown a bit since then. It's raining today, so I couldn't get newer pictures.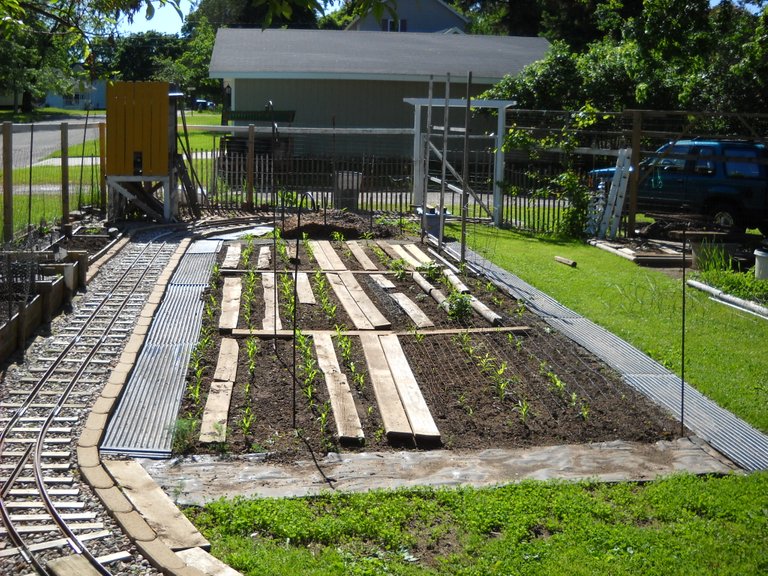 The tomato plants are all doing well, although they haven't grown that much. I think they're still establishing their extended root systems. Also, the summer squash seem to be doing well enough.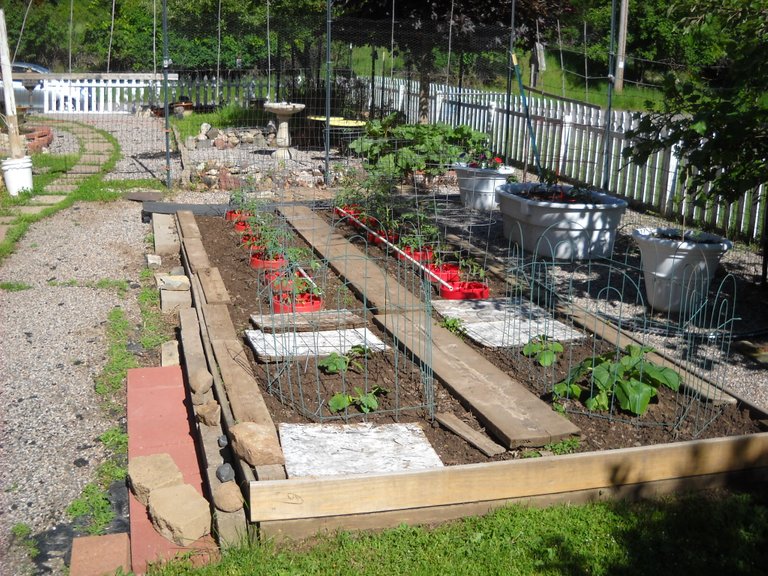 My container garden is all set up and planted now. I grow bush type green beans in these big pots. It's like using a raised bed, they're easier to work with than just planting the beans in the garden. I have a couple of tomato plants at the end of the row. 1 is a cherry tomato, the other is an extra plant that I didn't have a good place for.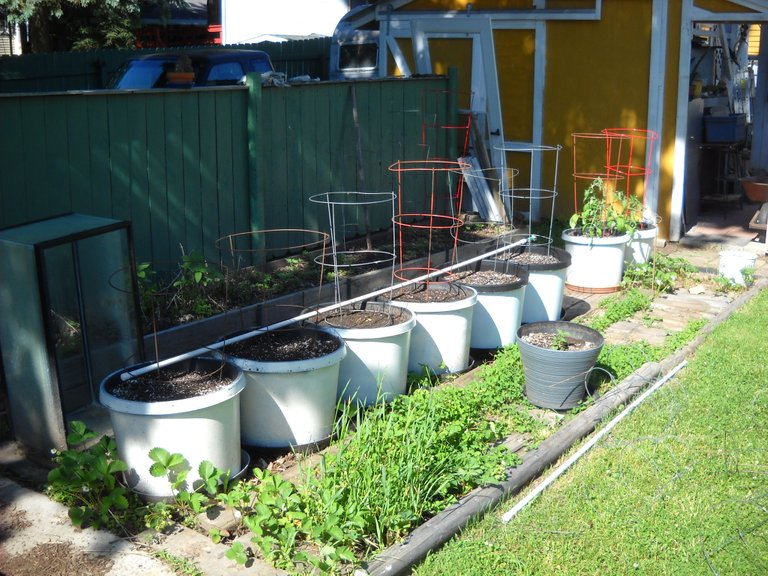 I have some summer squash plants in this little garden bed. These plants came out of the compost heap. I'm not sure if they're zucchini or yellow squash, but it doesn't really matter much to me. They're both good for my use. The boards block weed growth, and keep my cats from digging in the garden.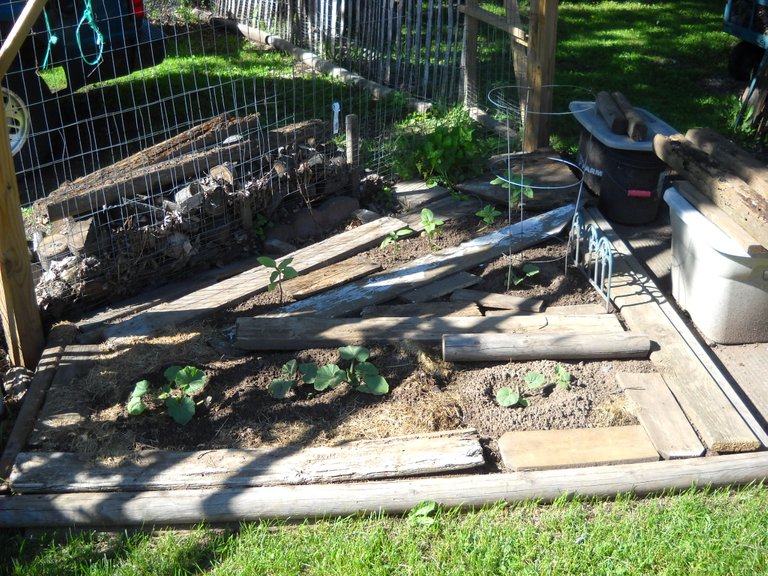 This is my raised bed. When I took this picture a couple of days ago, I had 2 of the sections planted with carrots, and had not finished the third section. I planted the third section yesterday. I couldn't plant it before because I had run out of carrot seeds and had to buy a couple more packages. The carrots in the first 2 sections are coming up now. The fence around the raised bed is an attempt to keep the cats out of it. It doesn't stop the squirrels from burying stuff in there...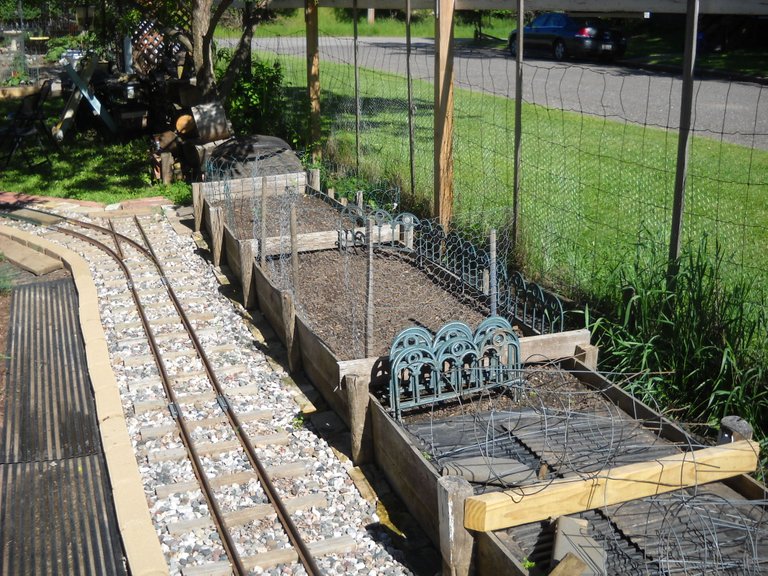 I didn't know what else to do with this little spot, so I put a few strawberry plants into it.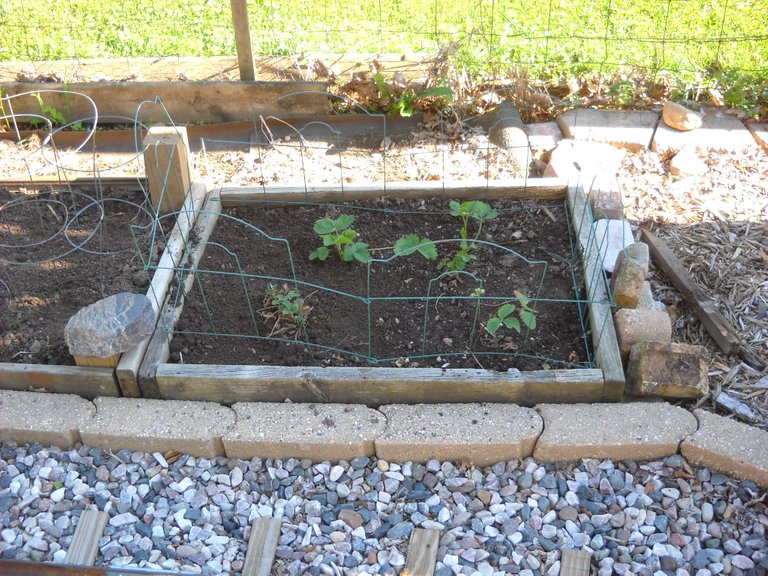 I had to fix part of my low raised bed before I could plant it. The board on one side was rotted and falling apart. I dug it out and replaced it with a plastic deck board. The plastic deck boards are too flexable to be used without support, but that's not really a problem.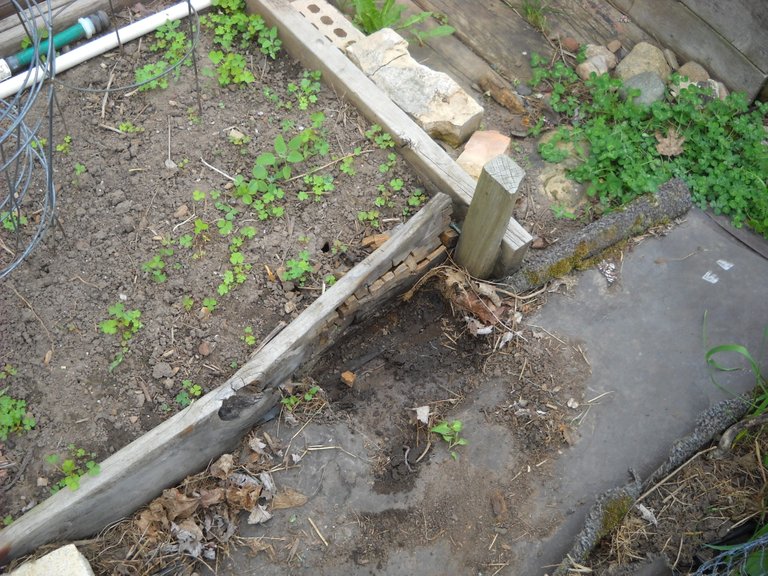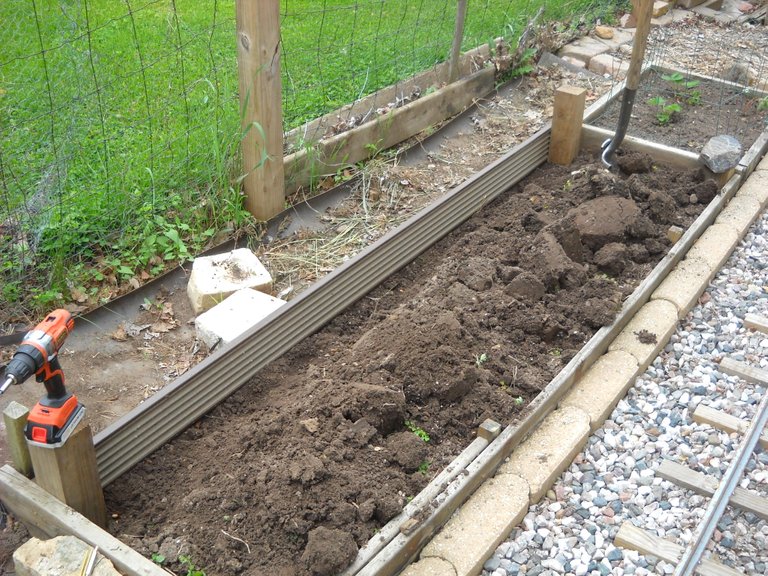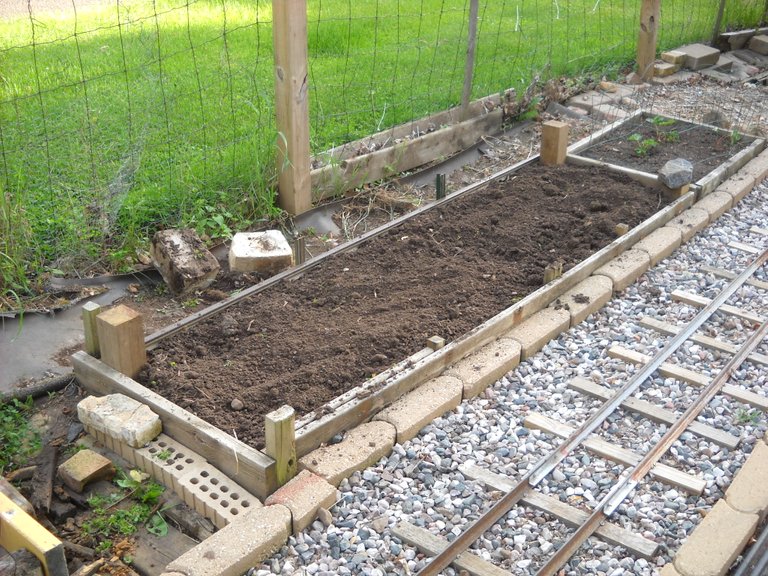 After I got it fixed, I planted it with more bush type green beans.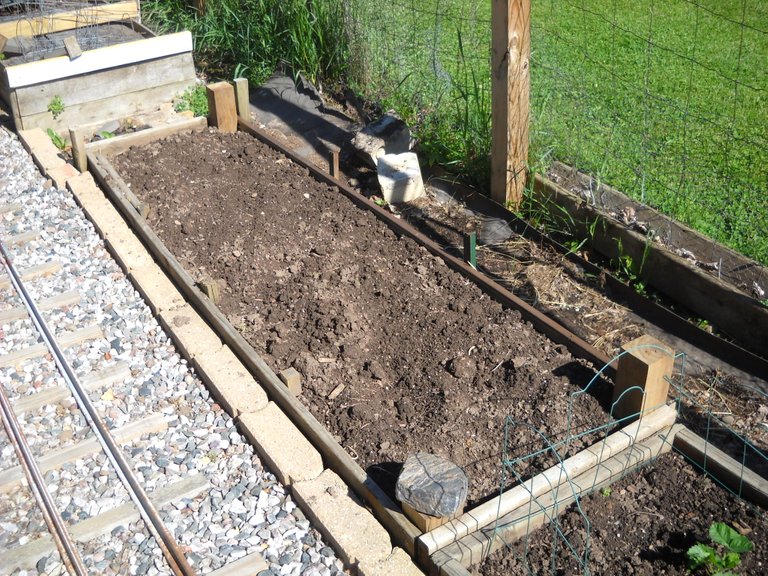 I use the shortened tomato cages to hold up the bean plants so that they're not laying in the dirt when they get big. I planted 1 seed in the middle of each cage this year. It's a bit of an experiment to see how well this works.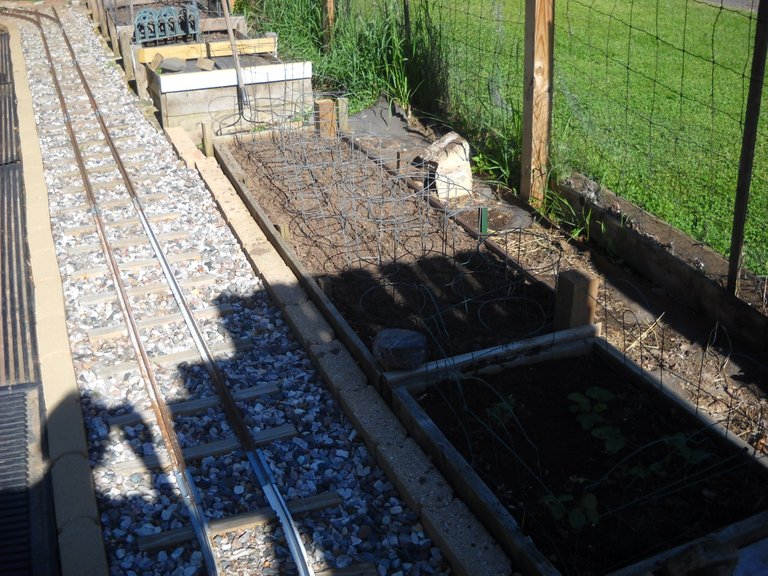 Well, that's all the pictures that I have for you today. I hope you found my update interesting!