Hello, hivers and gardeners!
It's just about the end of June now, so I wanted to give you a little "show and tell" of my gardens at home. The plants are growing pretty well right now, although a few things are a bit behind because of late planting. I think everything will work out ok for harvest time.
First, lets take a look at the tomato plants. I also have some yellow summer squash plants at the end of the tomato garden plot. The wind was blowing when I took this picture, that's why you can see the underside of some of the squash leaves.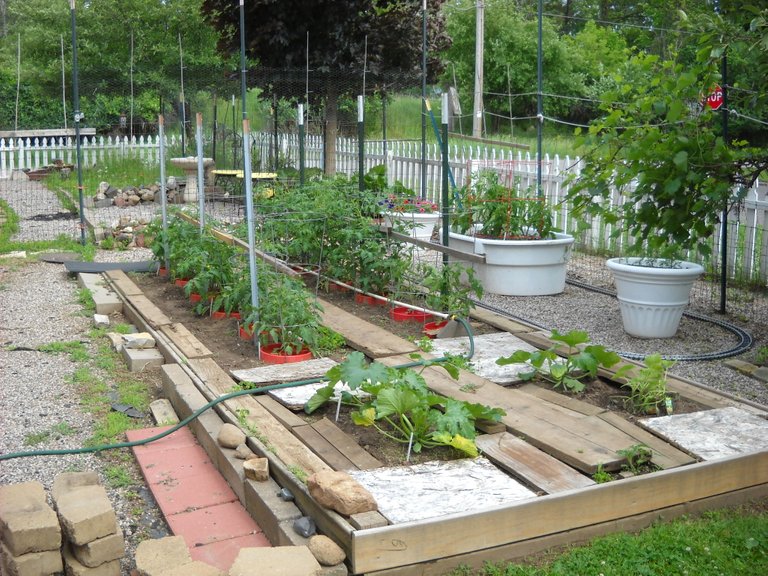 The big corn patch is doing pretty well. This variety of flour corn doesn't get taller than about 6 feet, so it seems to grow a bit slower than some other varieties.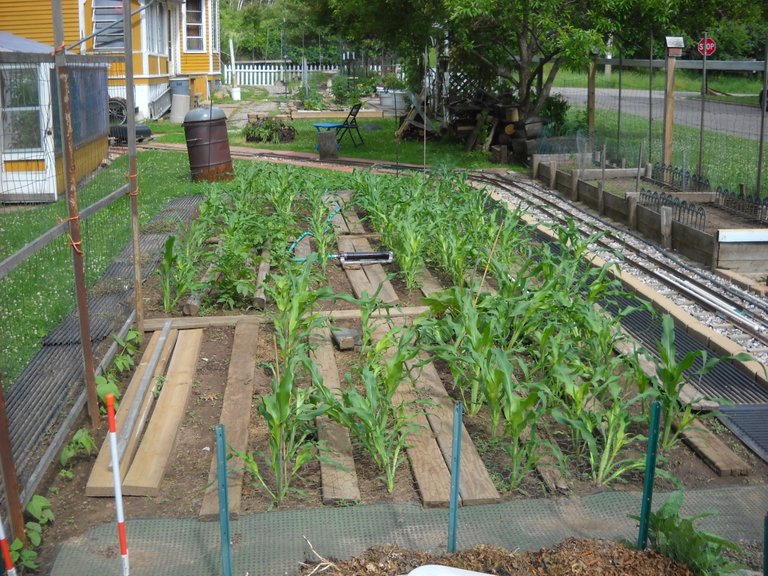 The pole beans I planted seem to be doing ok now. I had to replant a few spots where the seed didn't sprout, but that's not uncommon for me when it comes to beans.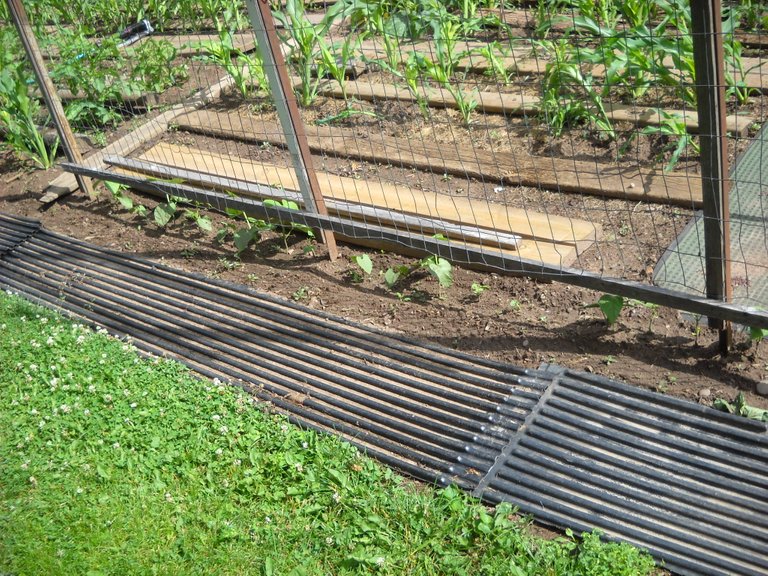 My bush type green beans are mostly up in the low raised bed. There's a couple of empty spots, but not too many. I think there's more weeds than beans in this garden bed, I'll have to deal with that soon. I have the drip irrigation pipe in place here, but I think I'm going to add a second pipe so I don't have to move the one to water both rows. The short tomato cages are to keep the bean plants from falling over in the dirt when they get bigger.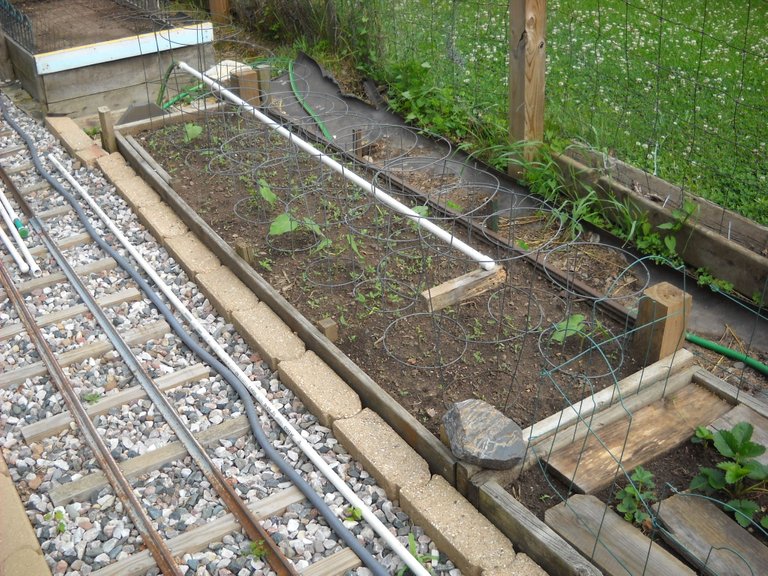 I'm seeing lots of tiny carrots in 2 sections of the raised bed now. I planted the third section late, and I'm not sure what I'm going to get from it. I need to start thinning the carrots soon...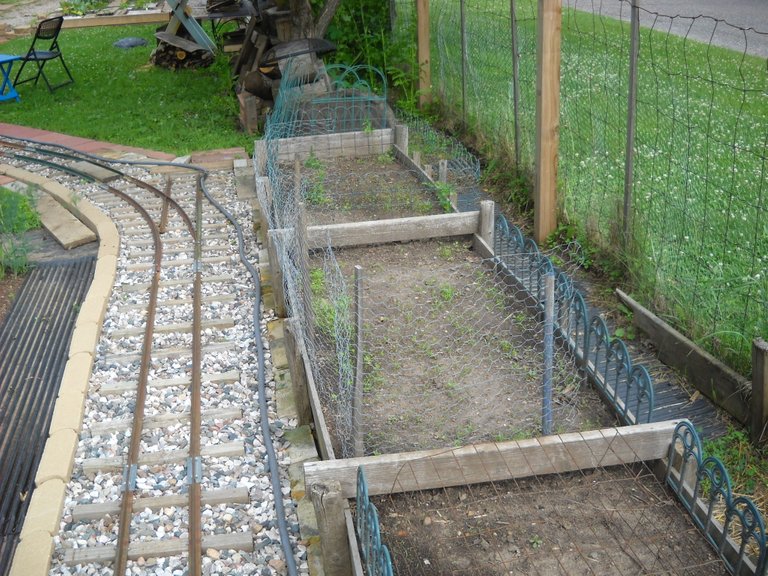 My container garden beans seem to be doing pretty well for the most part. Most of them came up. These are all bush type green beans. I have 2 tomato plants at the far end of the row of containers. One is a cherry tomato, the other is an extra paste tomato plant that I didn't want to throw out. There's still a few strawberry plants left in the old bed in front of the containers, and I'm getting a few ripe berries now. The raised bed behind the containers is too shady to grow most plants, but the marigolds seem to like it. I just planted a few squash plants in the bed to see if they do ok in there.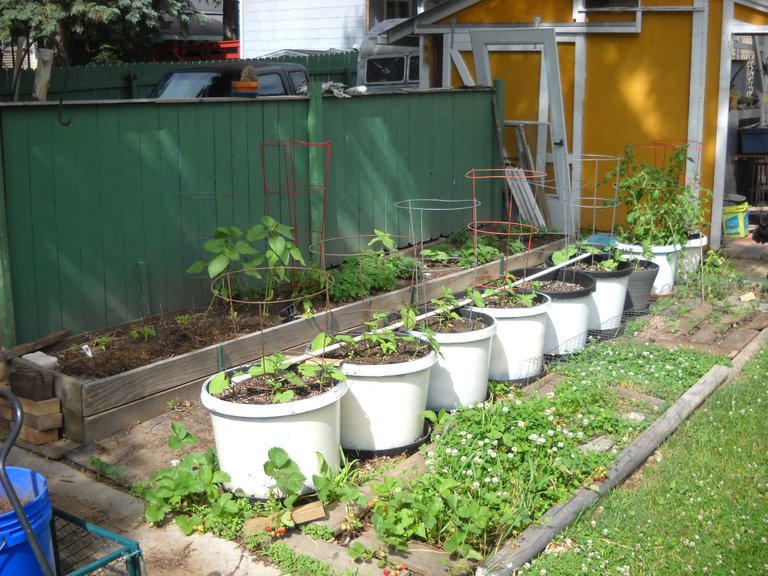 A closer look at some of the strawberry plants. The white clover has taken over a lot of the bed, but that's way better than grass.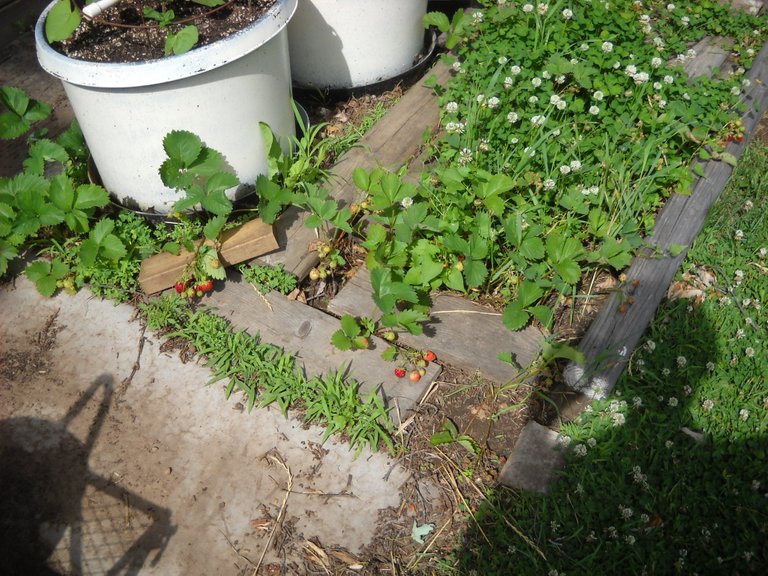 A closer look at the squash plants that I put into the shady raised bed yesterday. I bought these plants at a big late season discount, it will be interesting to see how well they do. I still need to find a place for that last plant in the little seed starter pot. I did transplant it into a bigger pot after I took this picture.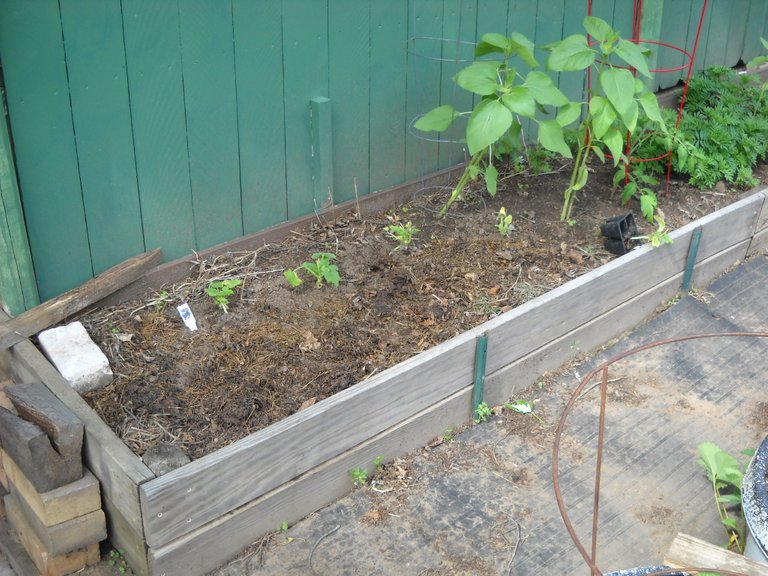 One more picture, the paste tomato plants that I have in the greenhouse. It would seem that they like the heat, they grow fast in the greenhouse. The plants have a lot of flowers now, I'm waiting to see tiny tomatoes.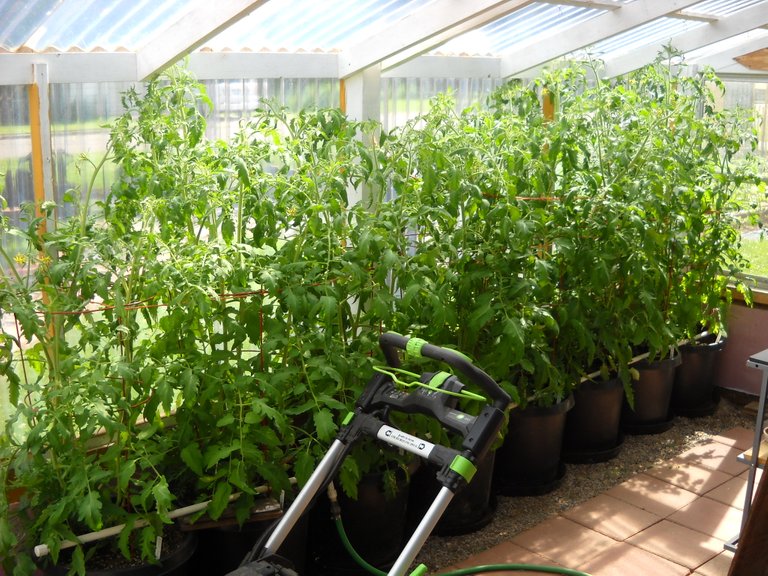 That's all I have for this post, I hope you found it interesting!