Yesterday was just too hot for me. Being English we are simply not used to such high temperatures. I think it got to around 27C in the UK which is too hot to do anything. So I decided to just stay in the garden and prune the green leaf Acer, which was getting really bushy. I like it cut very close to the wall, so that the thick branches are only slightly visible. The brick wall is not in great condition, so I don't enjoy seeing too much of that either, just a little is perfect.
Most Acer shrubs in the UK are mostly grown in borders, large pots or plastic containers. Some have a red coloured leaf while others are green. I actually have both varieties, but prune them very differently to get different effects. For now I just want to show you how an Acer can be trained to hide a brick wall with careful layered pruning. The shrub in the picture (below) is about 8 years old, so it's very well established now.
I think that I got a good result from my efforts 😎
see what you think...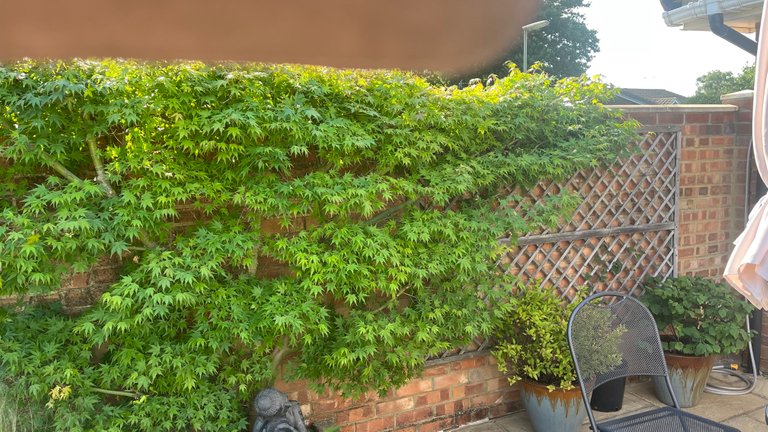 The above Photo was taken by me with an Apple iPhone
[ Strictly Copyright ©2022 ©andy4475 ]
Photo Location: Surrey, England, United Kingdom 🇬🇧
Many Thanks for visiting, see you again soon... 🙋‍♂️