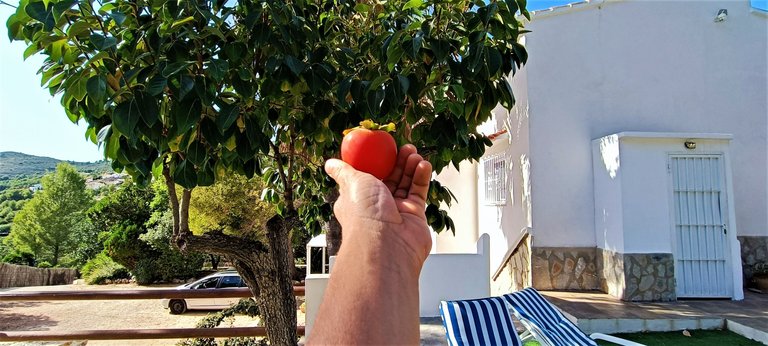 We are back in France for a week, and thought it would be a good idea to show around all the magnificent trees and plant that we had in our garden in Spain.
We will return to Spain next week, in the meantime we are braving the cold here in the Gers countryside, while drinking a hot coco cup with warm slippers 😄 on.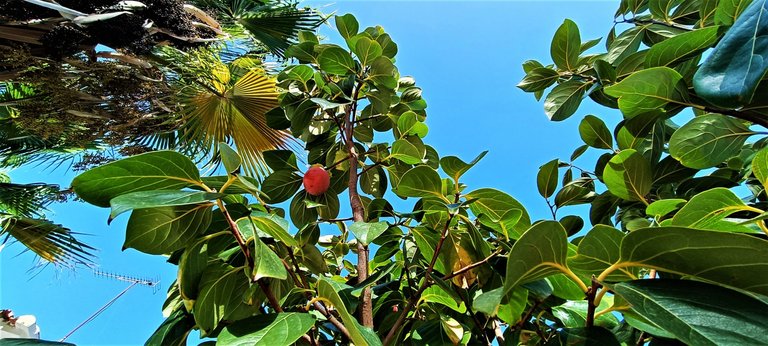 I am using an app to figure out what is what, and this one is supposedly "Chinese Persimmon", maybe it's just normal Persimmon, I call it Kaki in France, it looks very similar.
The fruit has the same texture as kaki, for those that are familiar with it. In all honesty, it's not my favourite taste, kakis...
But I am no haters, everything is worth a try!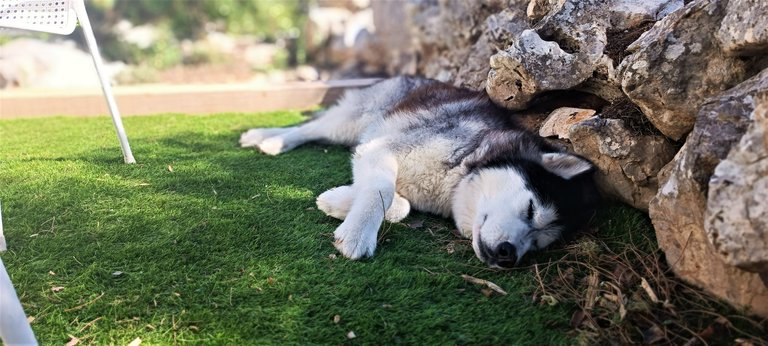 Jacky chilling...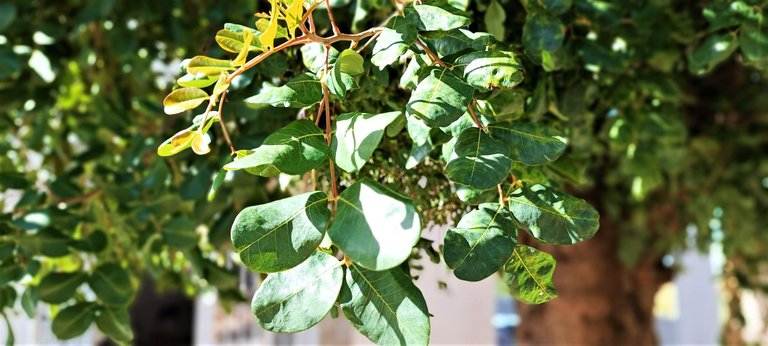 I wasn't at all familiar with the carob tree, and I am sure our friends from Spain on Hive will tell us more about that fascinating tree, but from what I understand, they grow only in dry regions, are drought resistants, you can use their wood as timber, and consume their pods that they produce.
When I say consume, there is a loooong extended list of what you can do with the pod, from medecine, hot beverage to replace coffee as it act as a stimulant and contain no caffeine, it also can replace chocolate, it can be used as an antiviral, analgesic, and even a stress relief. Cool right?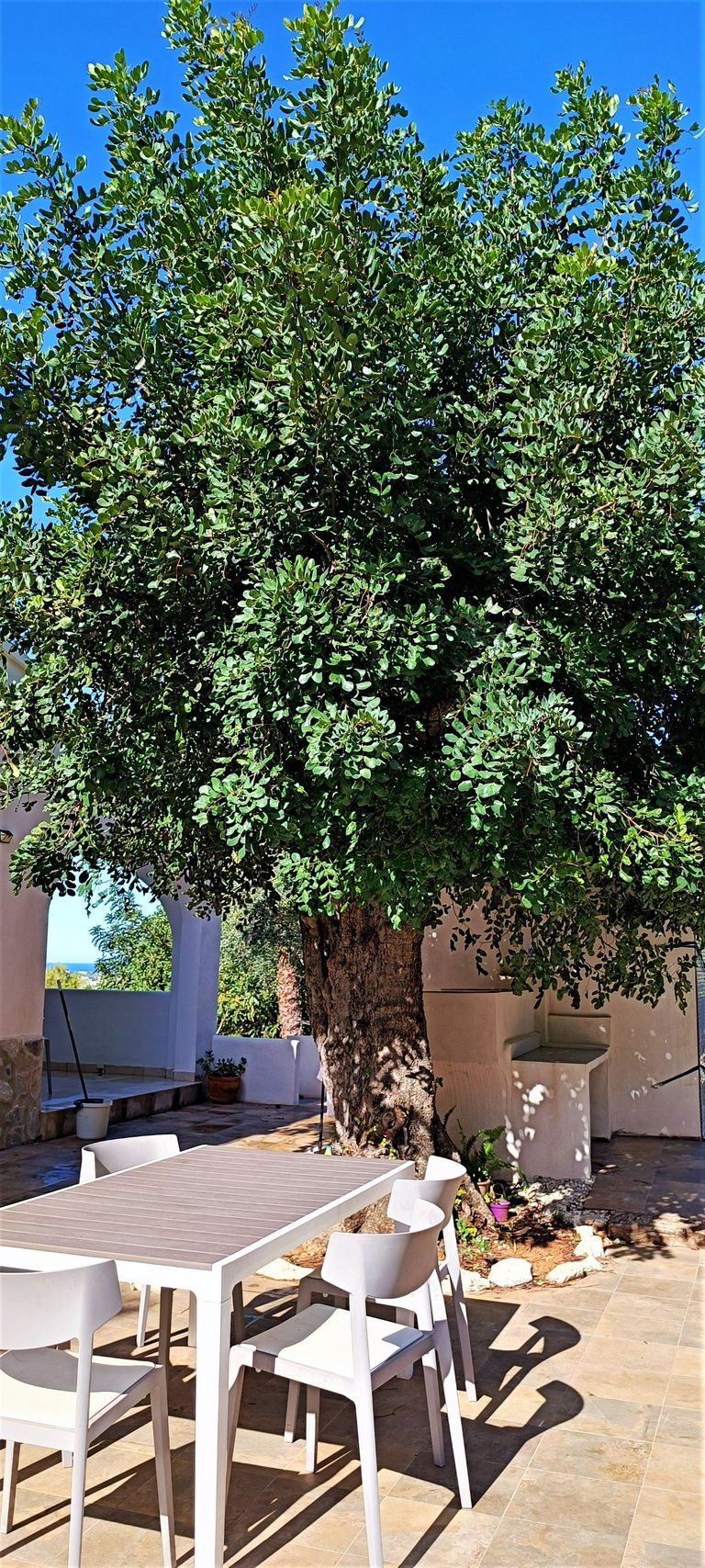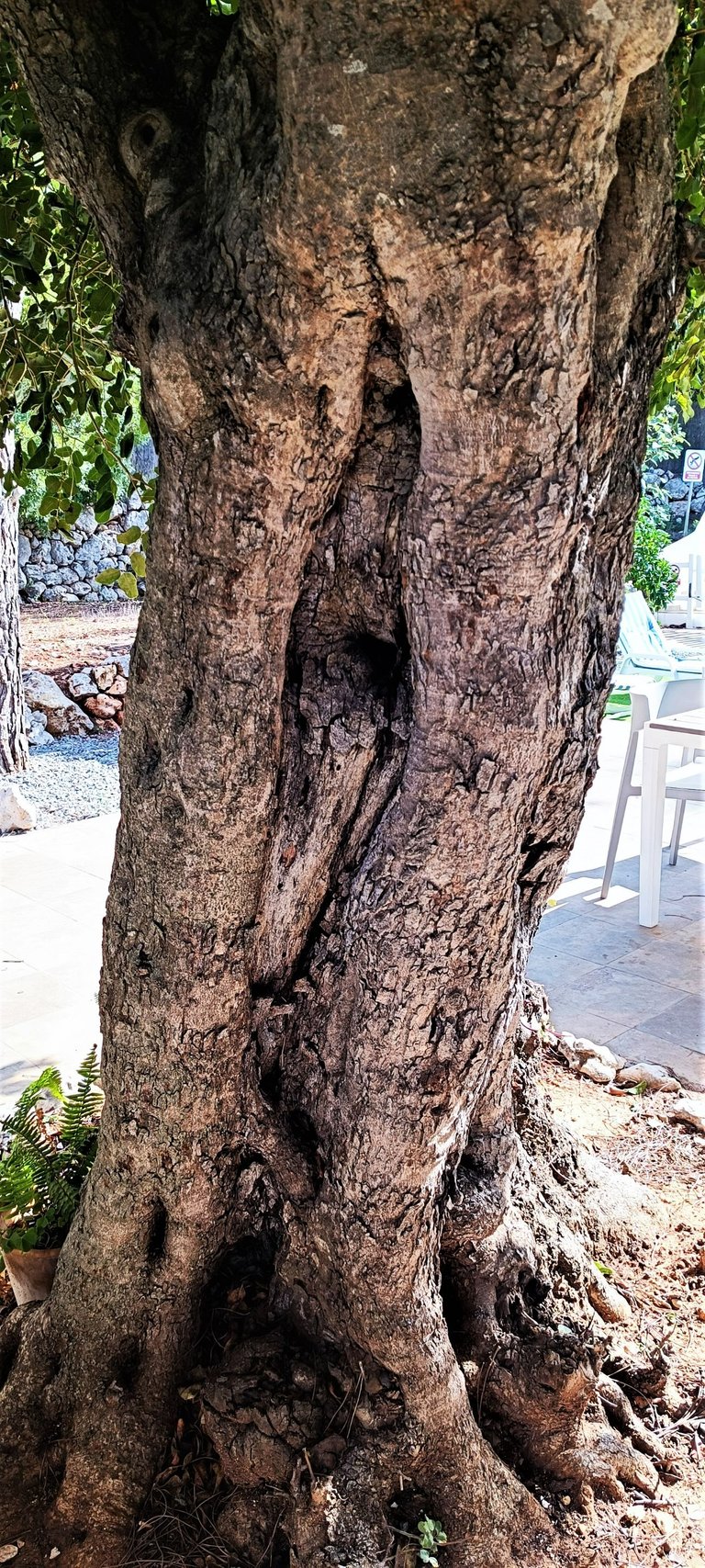 Uknown Palm Tree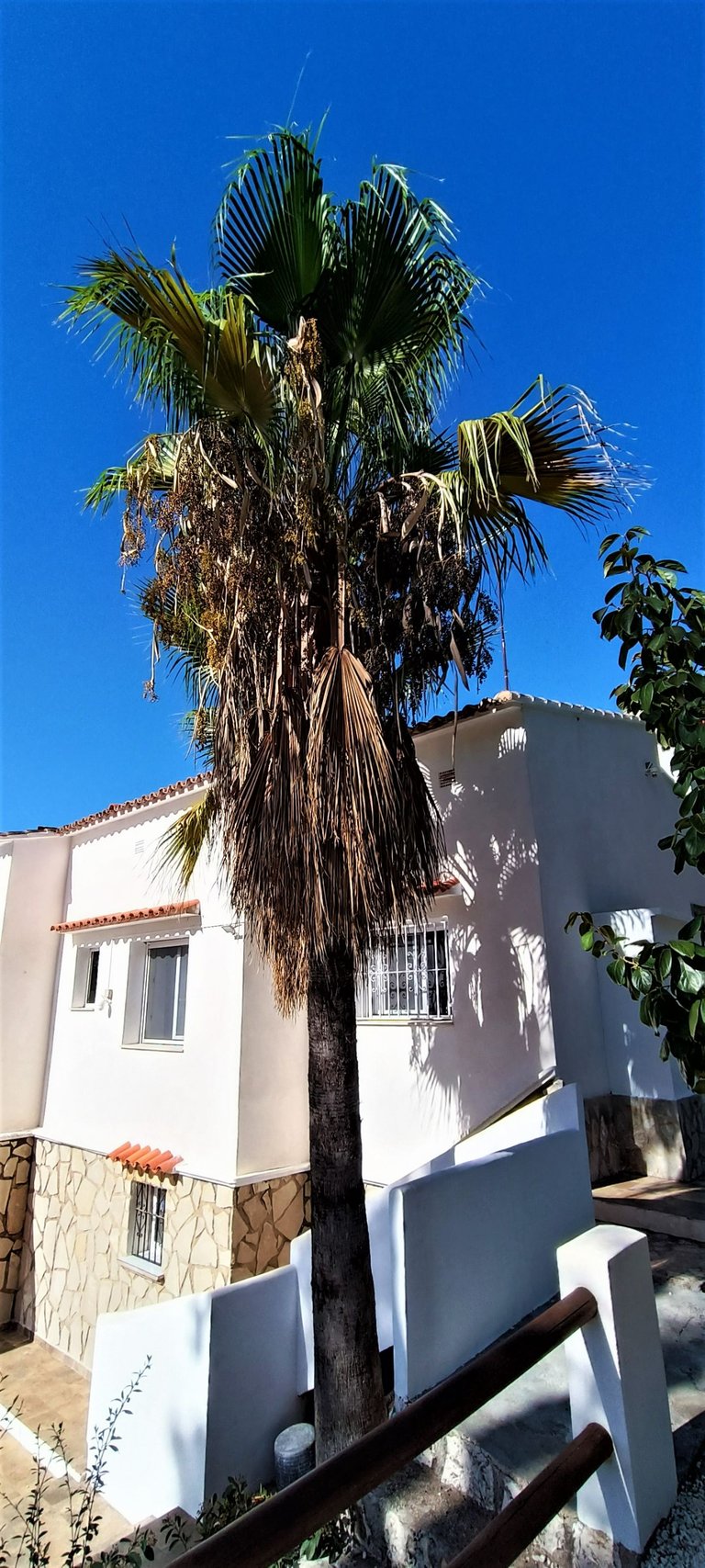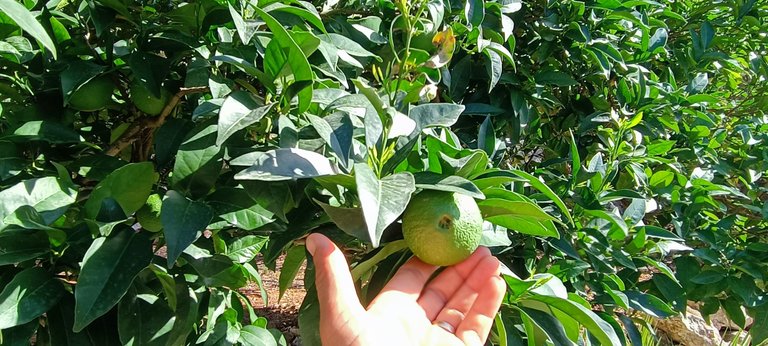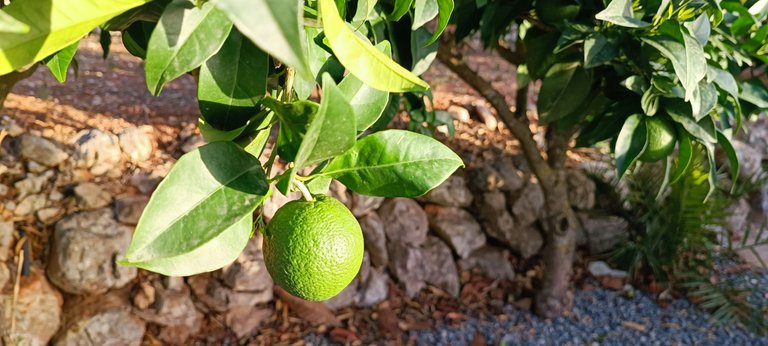 It says "Valencia Orange" on the app, but I am pretty sure it's a lime.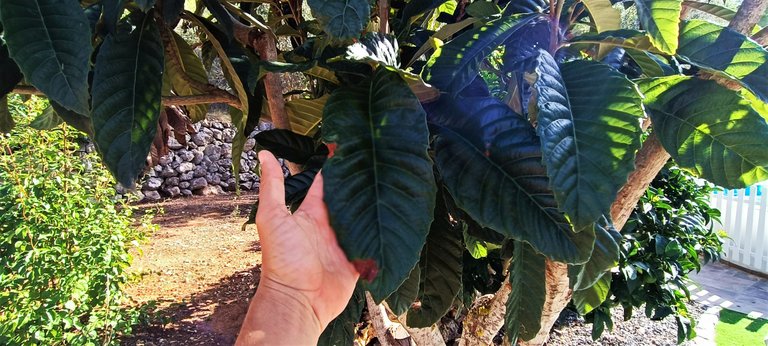 This is a Loquat, "a large evergreen shrub or tree, grown commercially for its orange fruit and for its leaves, which are used to make herbal tea. It is also cultivated as an ornamental plant." src
You can apparently eat the fruit on its own, in fruit salads, or make tea with the leaves? I don't know, I am just reading Wikipedia.
Aaah? Also a light wine, that's my jam right here...Speaking of which you can probably make a jam out of the fruit too.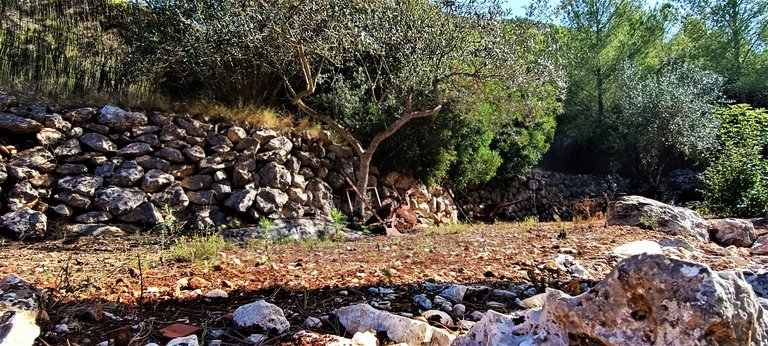 You classic olive tree, there's a few on the property.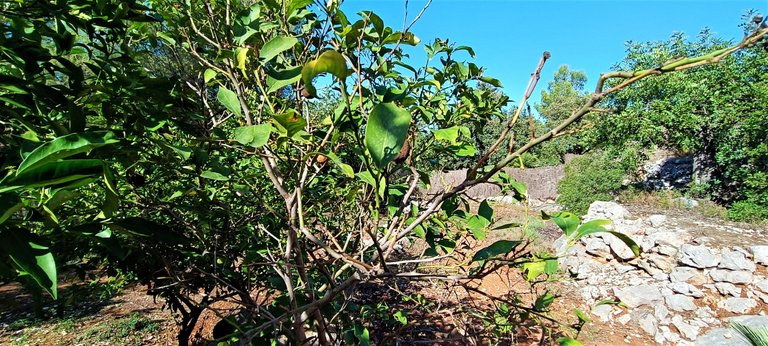 App says Lemon Tree, I am like "aight cool".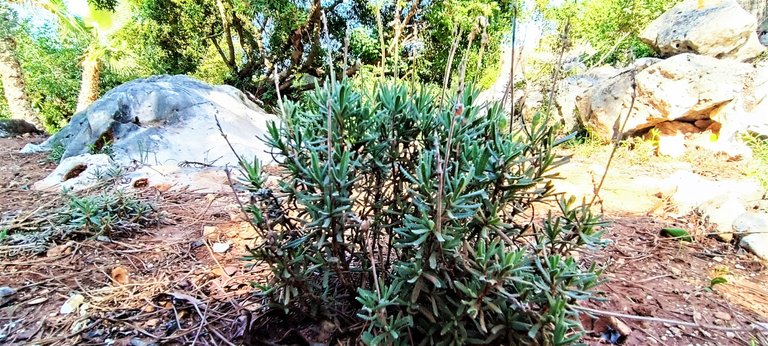 Lavender-leaved Rockrose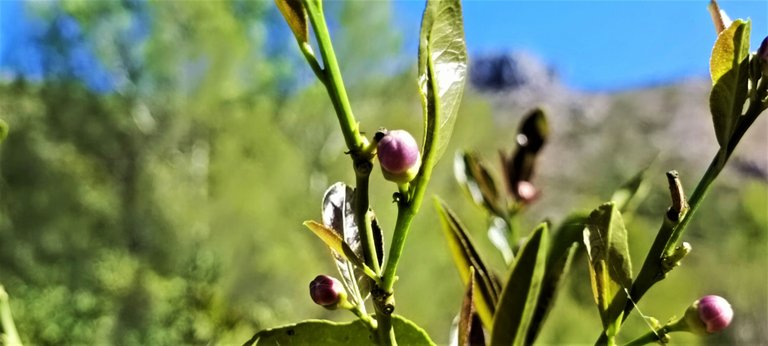 The app here just says "Lemon", I have no idea how lemon flowers look like, so I'll trust it.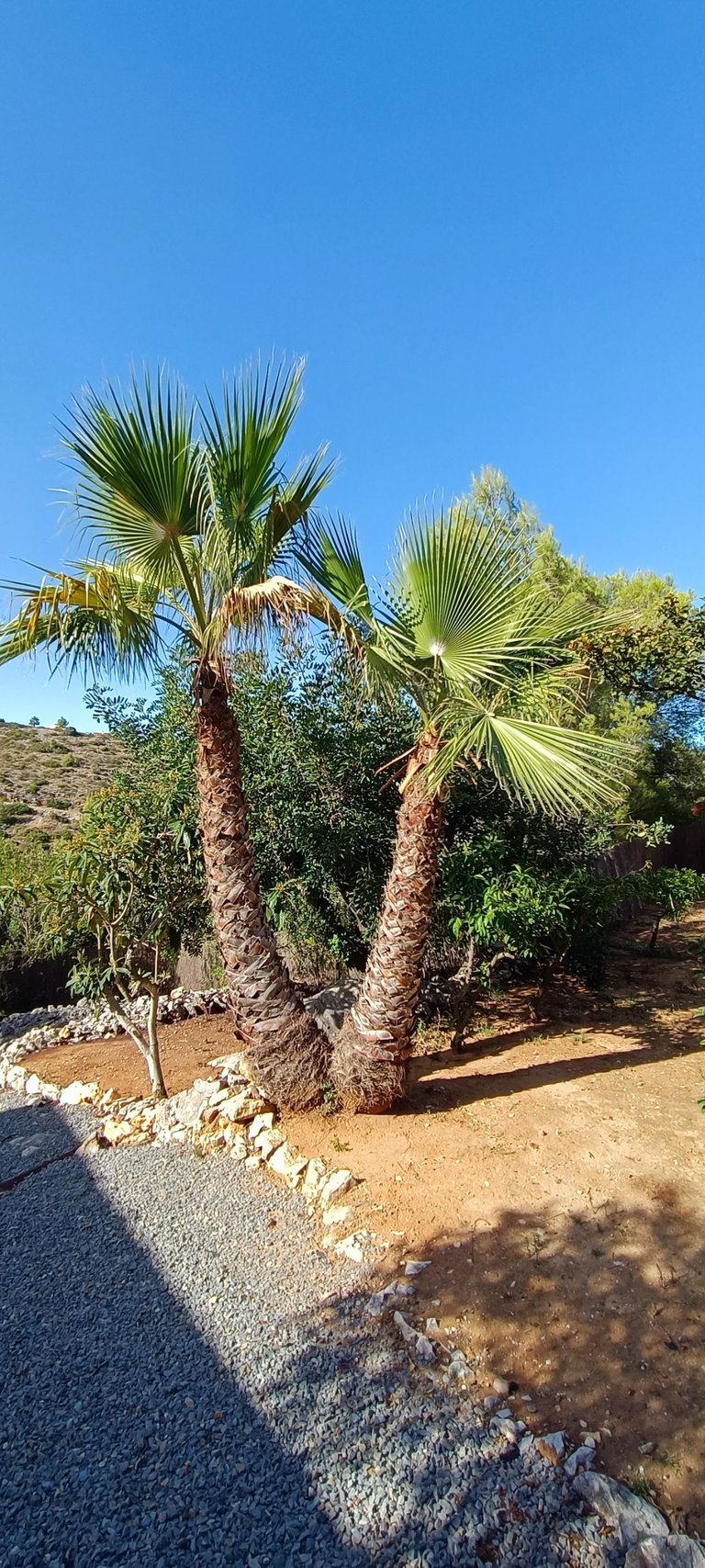 A beautiful Palm Tree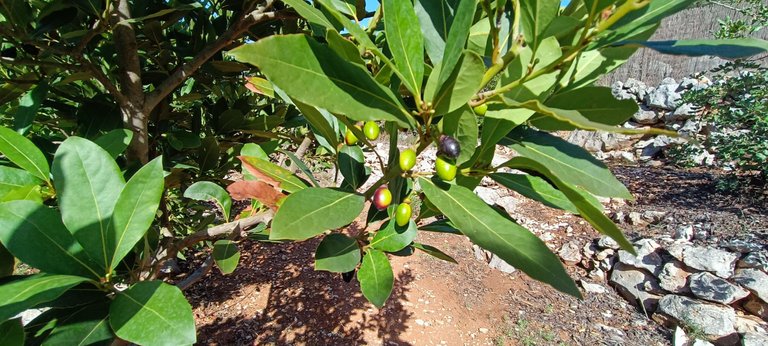 Sweet Bay Leave, it's used to stimulate bile flow. Yikes...I don't want to read more about it, let's move on.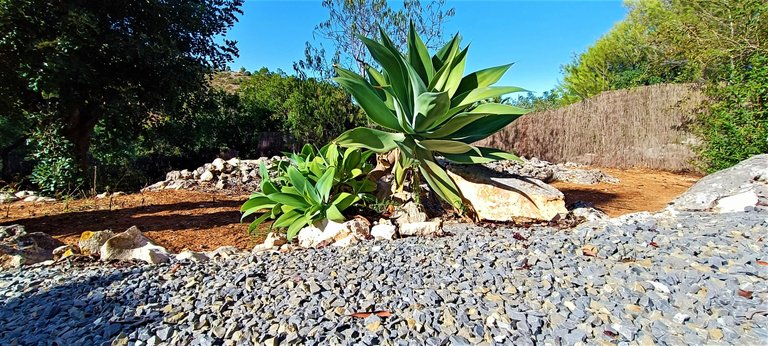 Foxtail Agave, very pretty. Apparently the sap is midly poisonous. My first thought is "how much poisonous are we talking about, and what are the effects?" 😊
Where is my succulent squad at? If you got some info, just drop your knowledge in the comments.
Another Loquat tree!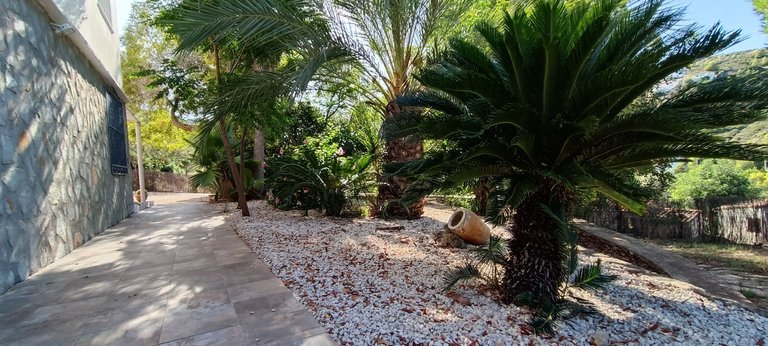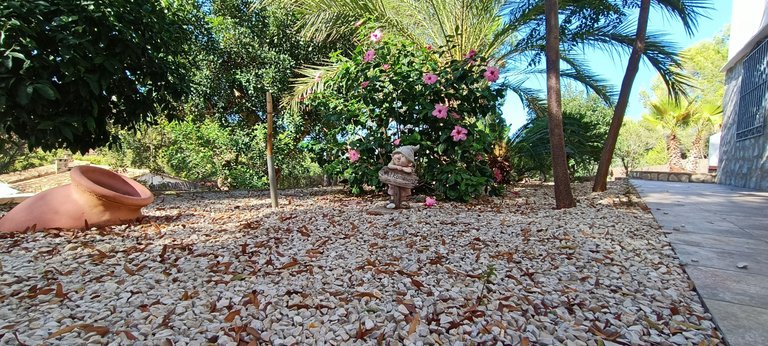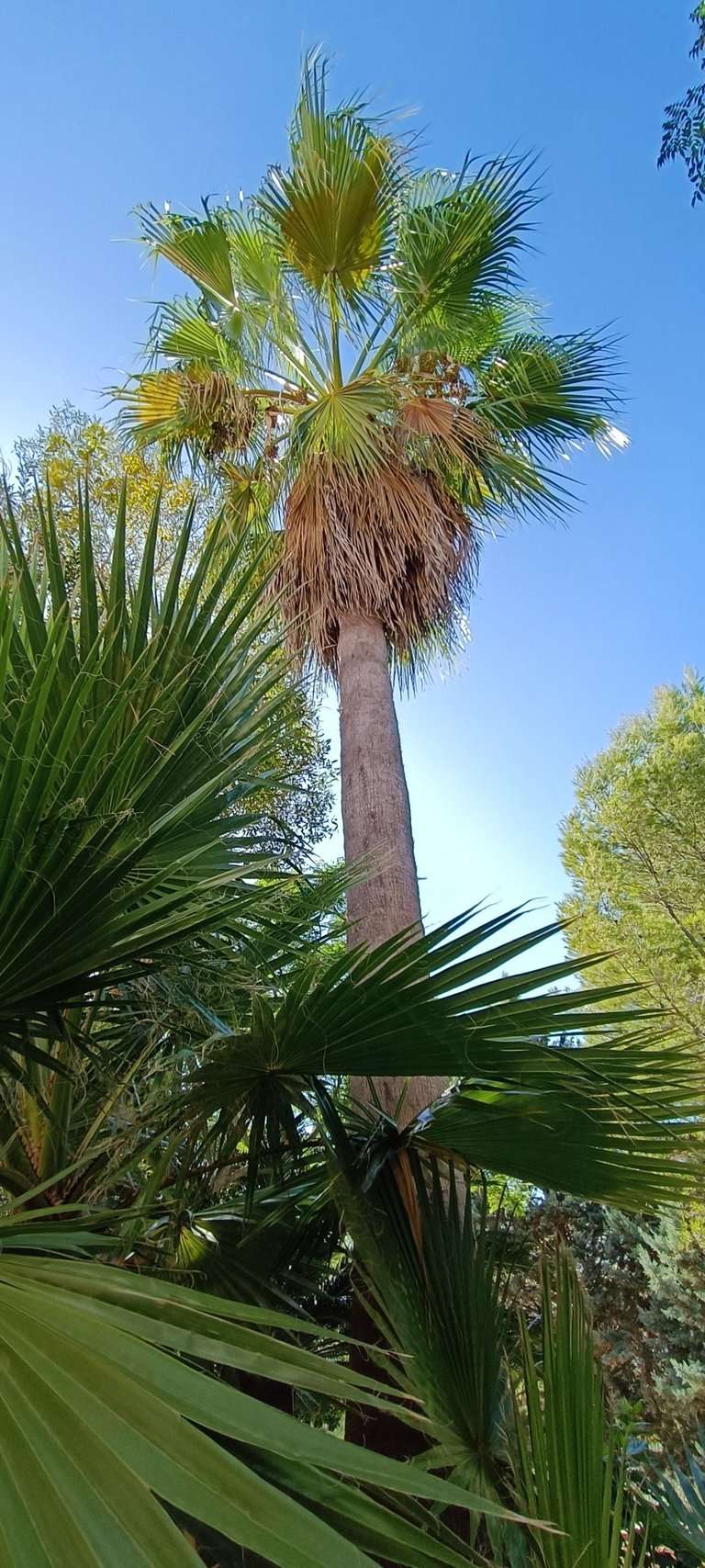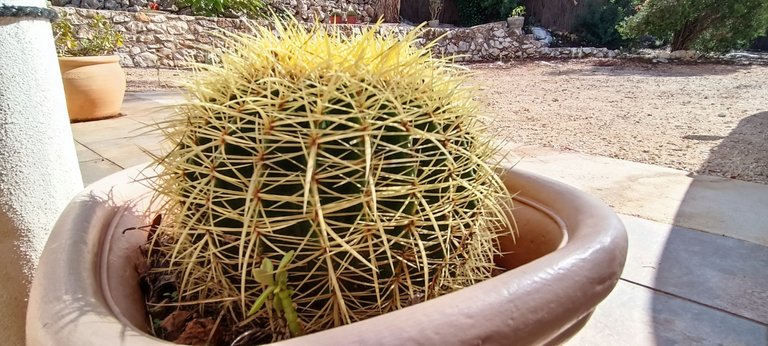 No idea, just a pretty cactus!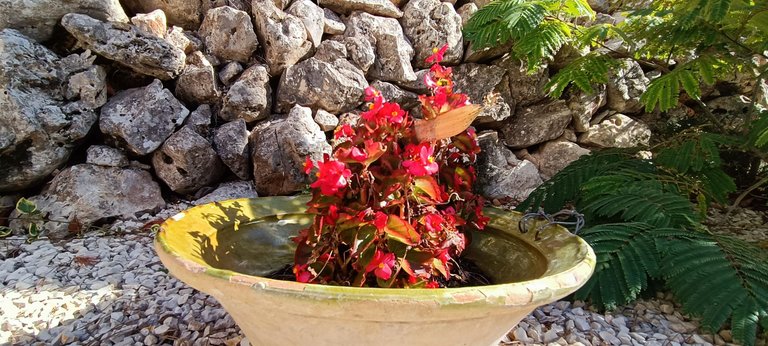 Begonia?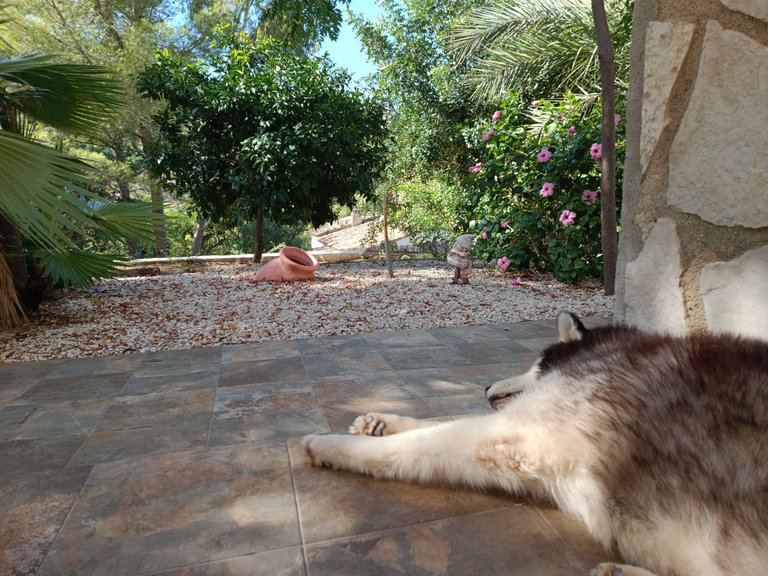 That was cool to look around the garden, see some different trees from the one we are used to in our farm. I guess now I should do the same thing in France, take a few picutes of the grow, and post it next week. We have at least a dozen butternuts, and so many potatoes to dig out. I am thinking of leaving them in the ground until December when we come back, they are actually quite protected in the soil.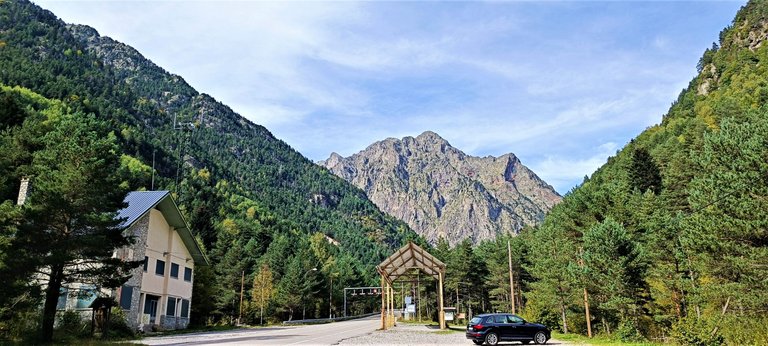 And here is a picture when we crossed the border to France last Monday. We will be crossing it again at the end of the week for our last leg of our stay in Spain, up until the end of December. If it's confusing, don't worry hahaha for me too.