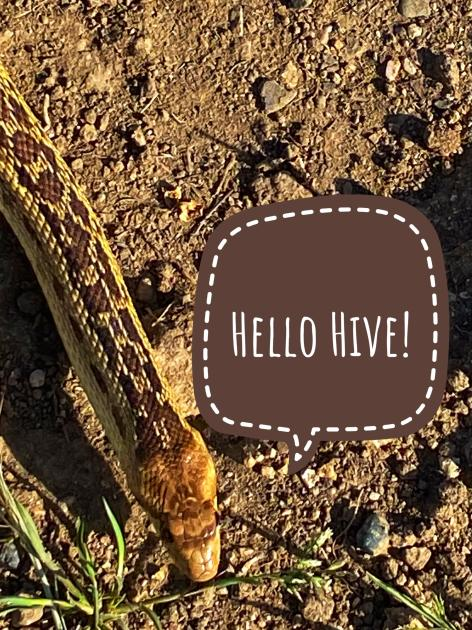 Back at you with another update on this years garden! Last week I was finally able to get some seeds cracking, which can be viewed here.I have been talking since January, maybe even December about my 2023 garden, and here we are at the end of April. Let's just say I am a very optimistic person. Mix that in with some pronastication, then you have the Jonyoudyer Grow Journal, LOL!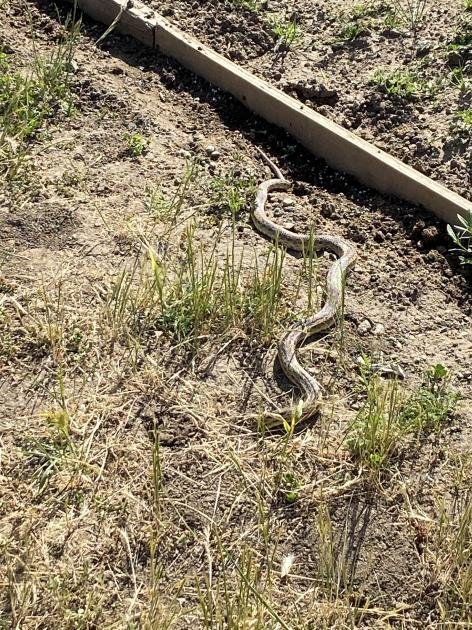 ---
First meet my new friend. A welcome addition to this years garden! I met him one day on his, or hers hunt for Gophers. This snake was poking its head in the Gopher holes, which you can see in the picture on the left. I don't see snakes often here, so I was very much excited, and happy to see it. Let's just hope it is successful on catching some prey. One thing forsure is it should scare them away. It has made its home near my Garlic:)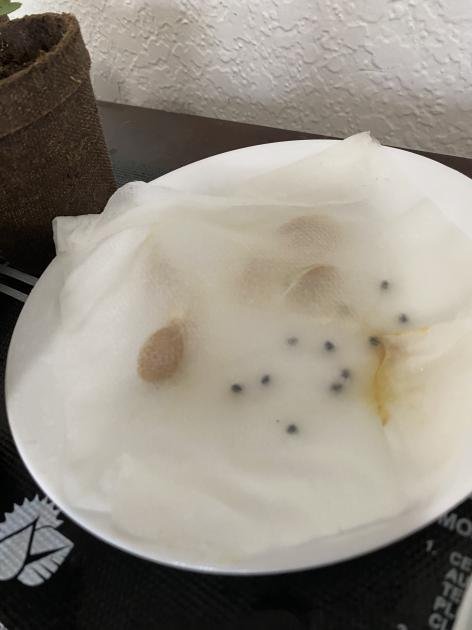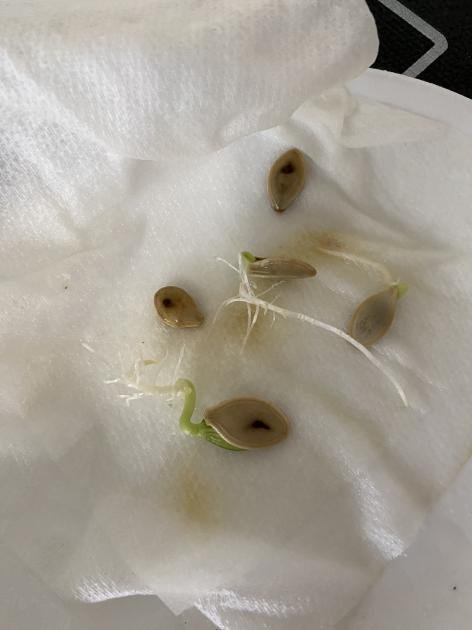 ---
The seeds I started last week popped some roots out after around 48 hours from placing them on the wet paper towels.
Seeds that I have started so far:
Big Max Pumpkin
Jack-O-Lantern Pumpkin
Watermelon
Walla Walla Onion
Radish(My son started at his school)
Even though the roots came out after 48 hours, I waited for another 12-24 before getting them into dirt. This did not break me, but I wish I would of acted sooner.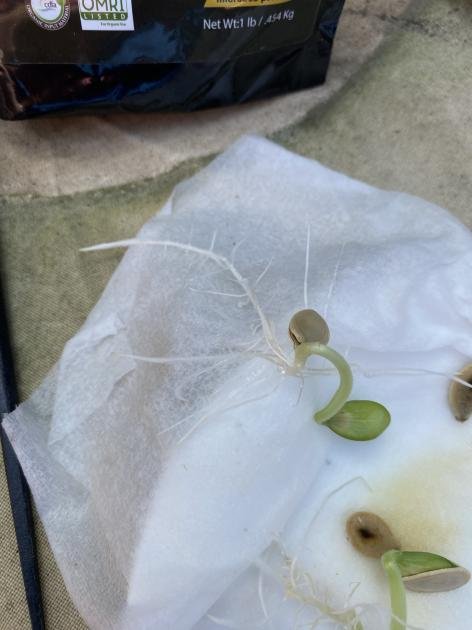 This is because after a while the roots get stuck to the paper towel, and it is easy to rip them if you are not careful. So please keep this in mind if you plan to use this method to start seed. I feel comfortable doing it this way, but that does not mean what works me, will work for you.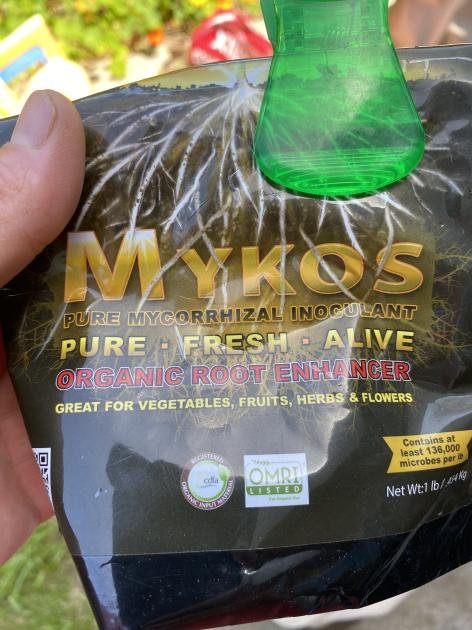 Mycorrhizae is something that I have started to use for transplants, and I would recommend everyone to do the same. This stuff works great!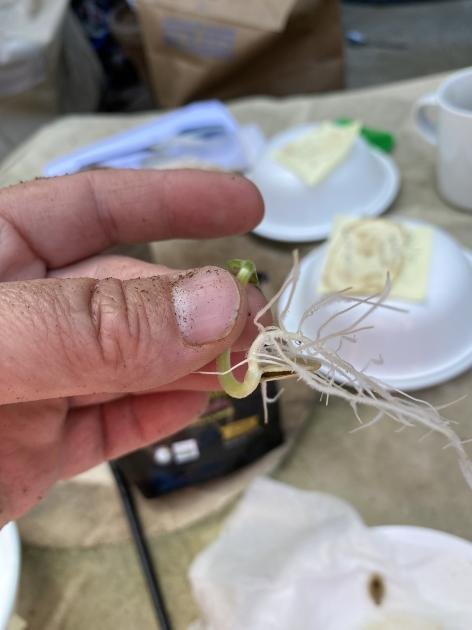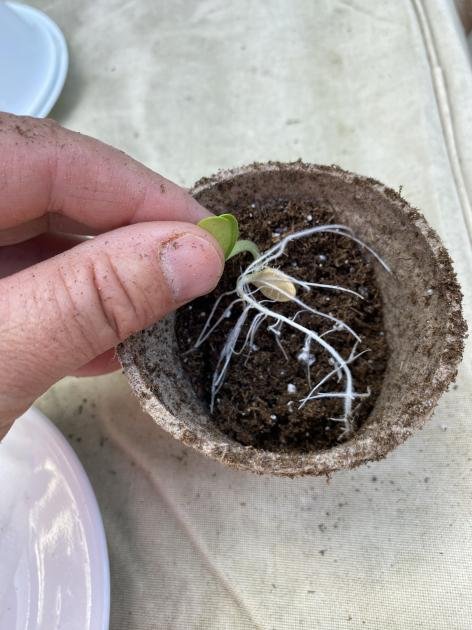 ---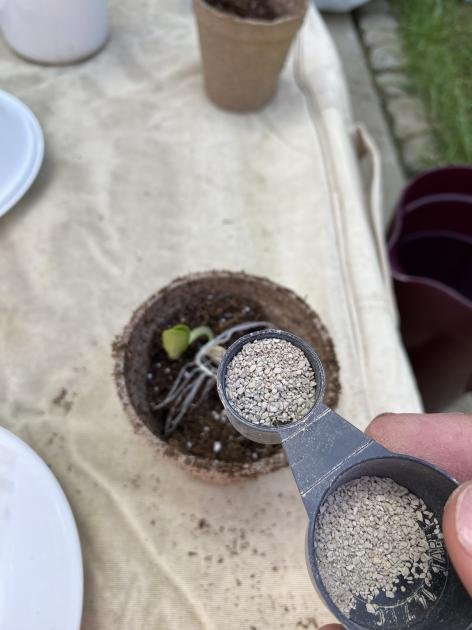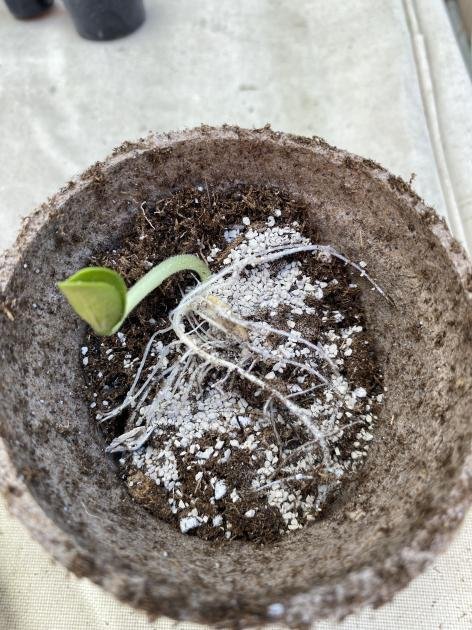 ---
You sprinkle the Mykos directly on the roots, or in the hole where the roots go, and it helps with transplant shock, and so much more. When I use this stuff, I never have any shock. If there is, it only lasts for a few hours.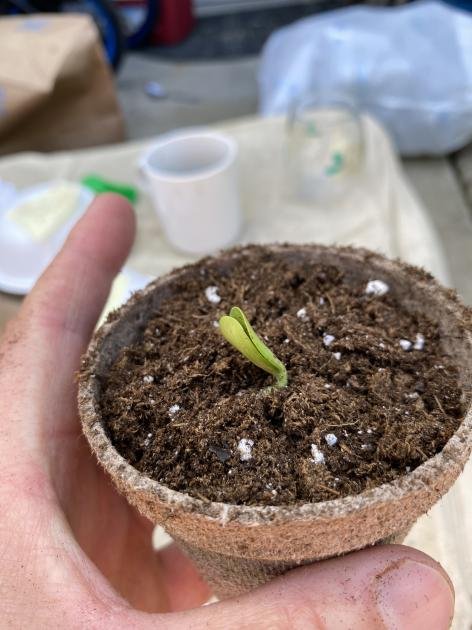 Even after being in the pot for a few moments, it looks happy! Or at least that is what I am going to say ;)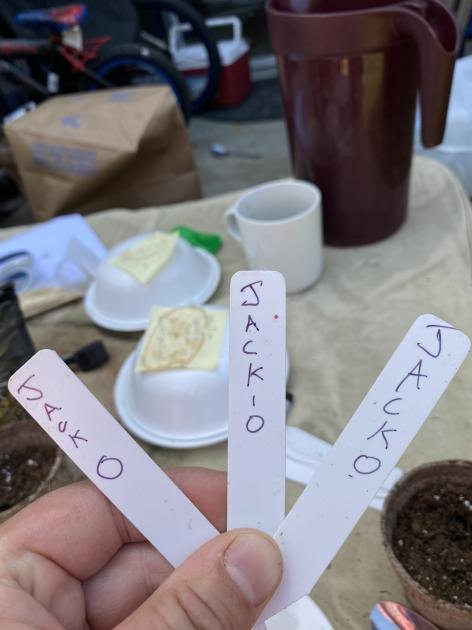 Something that I can never stress enough. Always make sure to label your seedlings! Or you can do what I did last year, and think you are growing a Watermelon, but end up finding out it is a Squash. :(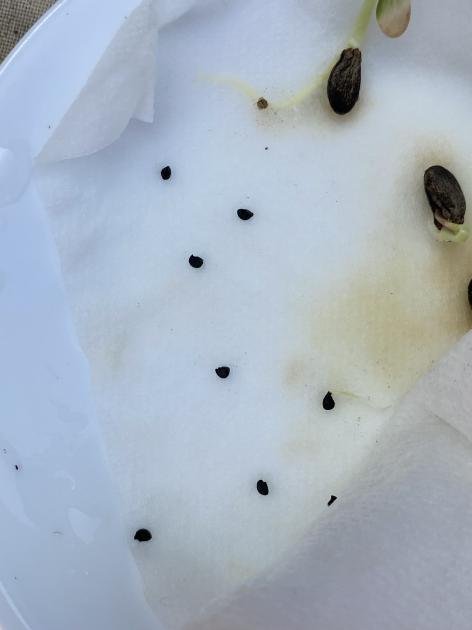 This is the very first time I have attempted to grow Onion, and let me say these are so hard to get going! I had around a 95% germ rate with all my other seeds, but with the Onions, it is around 25%!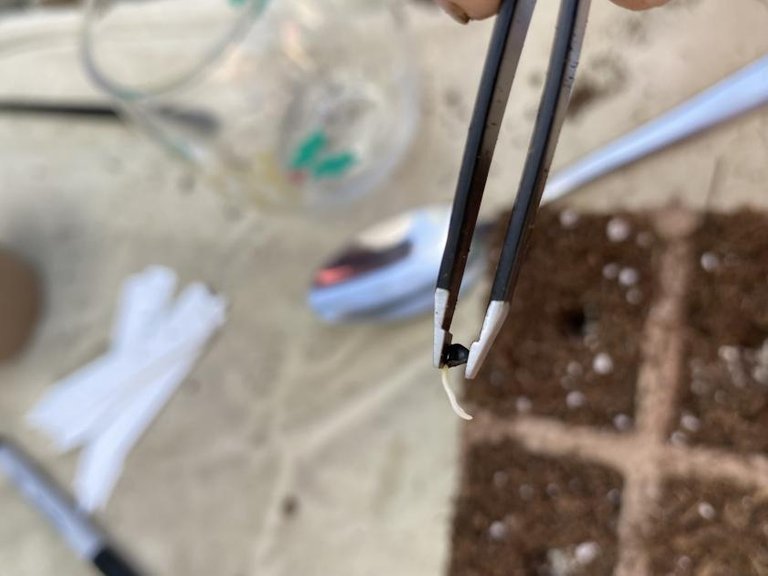 I actually called it quits on most, and kept a few. I hate I did this, but I really need the space on top of my wine rack, where I am starting my seeds this year.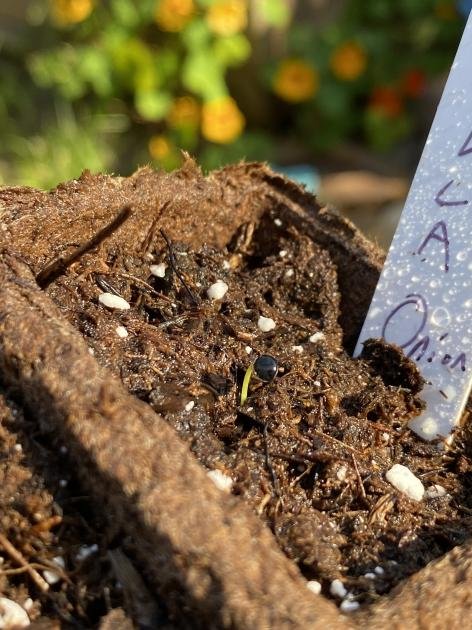 ---
Seeing the Onion pop its head out of the soil really got me excited, and have to say this is the biggest win of the garden this year so far! For a second I thought I was not going to grow any. So fingers crossed I will be doing the Walla Walla dance the end of the season. :)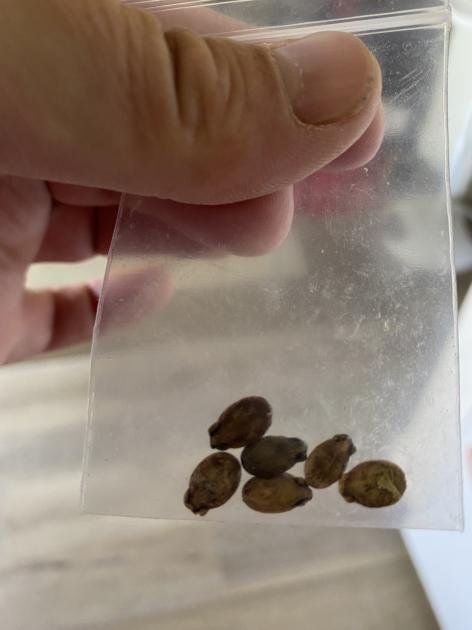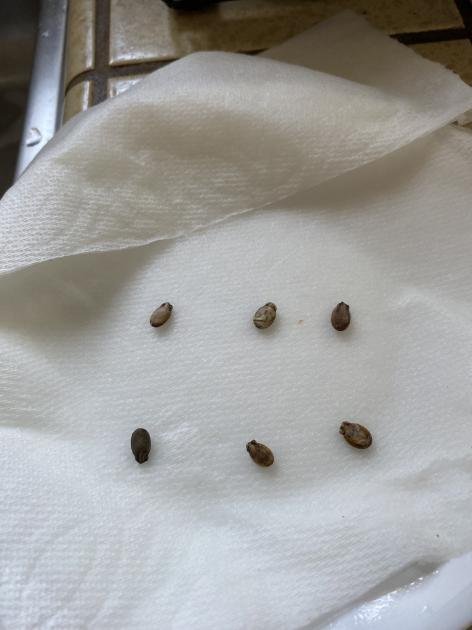 ---
Something that I almost forgot was I had Yellow Watermelon seed! If you recall I had a couple plants going in the Winter time last year, but the cold killed them off.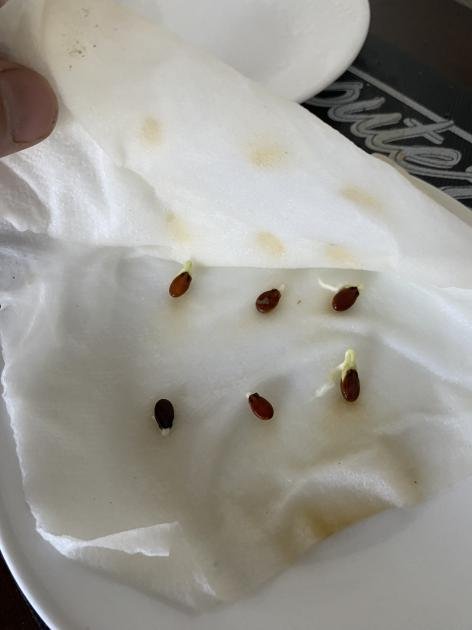 ---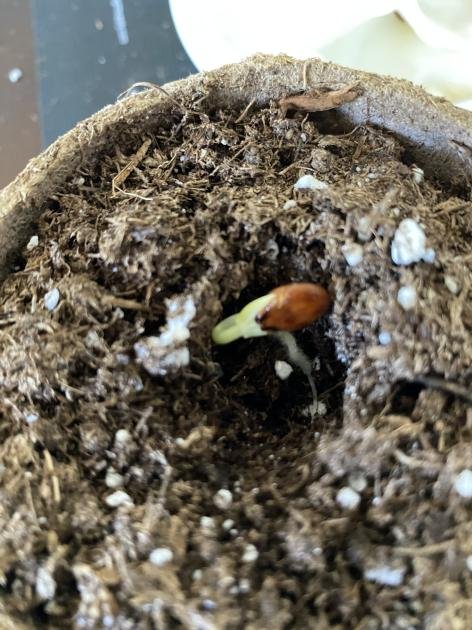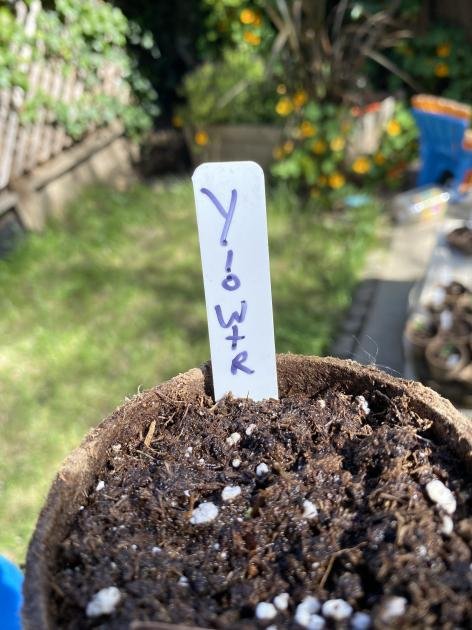 ---
Less then 48 hours later I had the Yellow Watermelon in the dirt! So excited!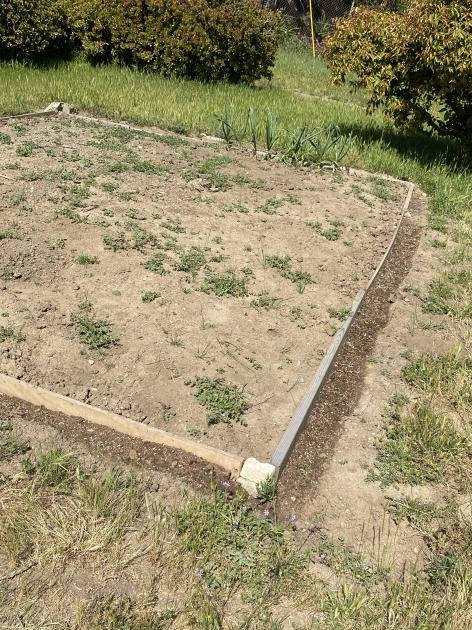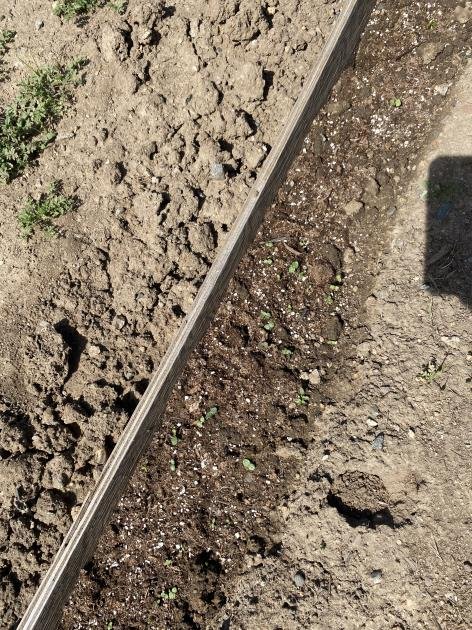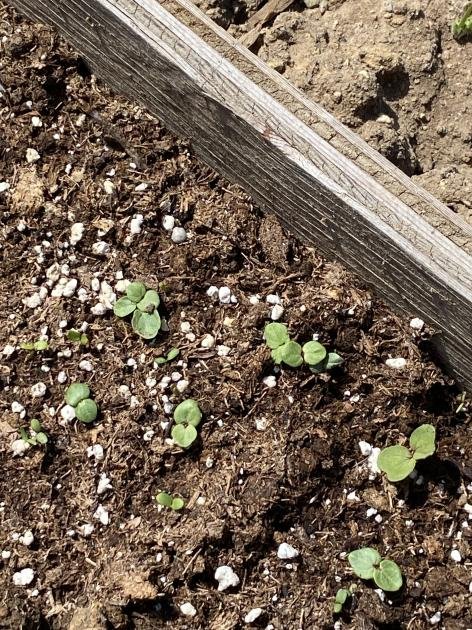 ---
Another win of the season is my wild flower assortment seeds are successfully germinating! These will line the edge of my garden with some flowers that will look nice, and attract beneficial bugs, and pollinators.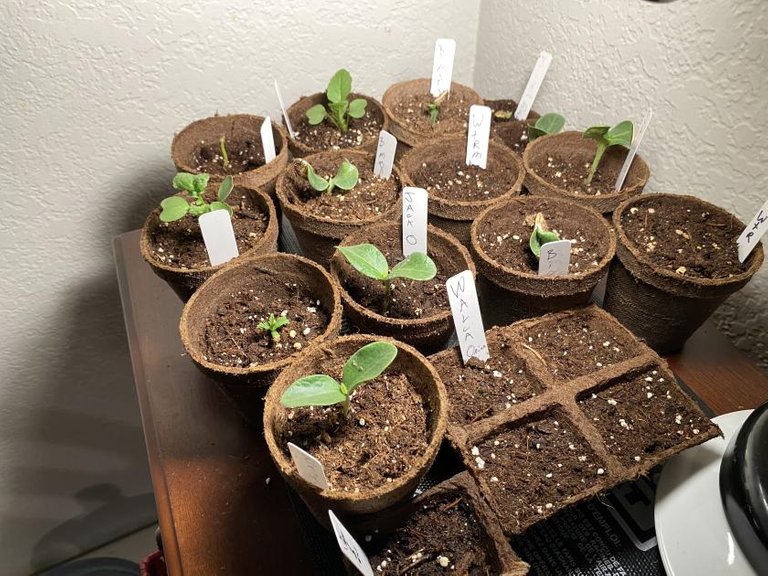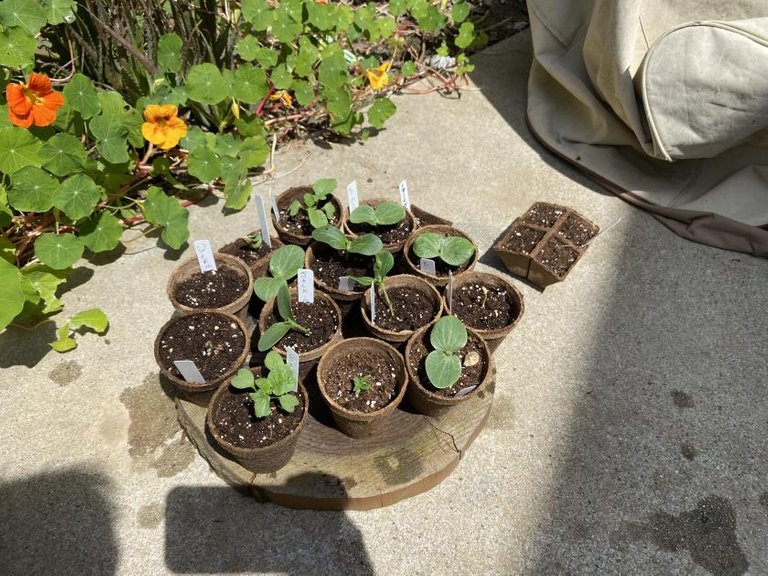 ---
So that is it for now. I still am keeping all my starts under artificial light, and then the Sun during the day. So far they are looking great, and like I said earlier the only ones I had issues with where the Onion. I do wish I had a bigger spot to do this in. I have a 4 foot 8 bulb T5 that I could use and do a even bigger garden! But this will do. For now at least.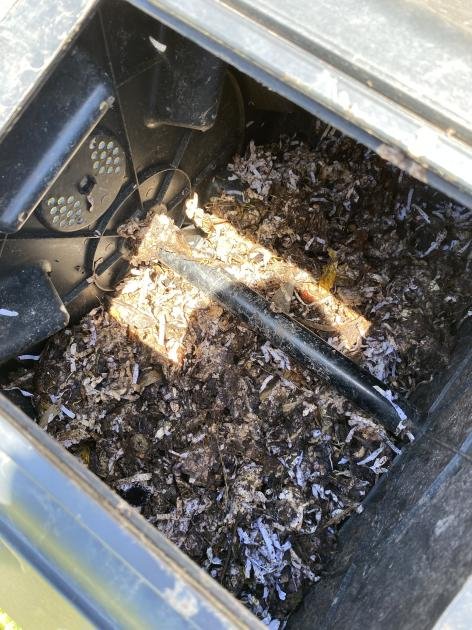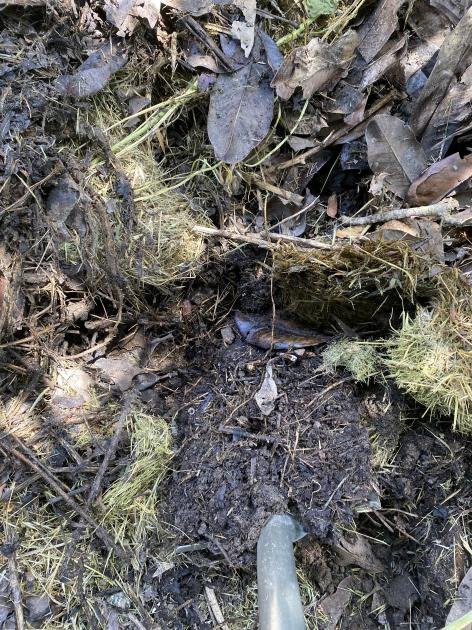 ---
Next up I plan to treat the garden bed with the Compost. One thing that I have discovered is the bins I turned into homemade Compost bins works better than the tumbler that was gifted to me. The reason being the material in the tumbler likes to clump up, and get compressed letting it get anaerobic. So I may just switch what I have in the tumbler, and put in the bins. If anybody has any tips, or suggestions on how to use my tumbler better I am all ears. I would hate for it to go to waste. I may just have to give it away to someone who could get better use then me. I look forward to hearing from the community on this, or anything else for that matter. I still have so much to learn!