It's been crazy busy since Our Last Update here at Pendock Farms!
Do you recognize that Roo? It's our 7 year old stud, Mr. Pendock! Yesss he's been in some #Hive adventures...
The background scene of our logo is overlooking beautiful Annapolis County, Nova Scotia, Canada where we are situated.
Pretty early in the growing season we had too many veggies to use and got going on the Farm Stand.
The Evolution of the Farm Stand
While Brendan got going on the big stand, we had this out on the driveway, I called it the carousal LOL. Unbelievably we had quite a few customers at it!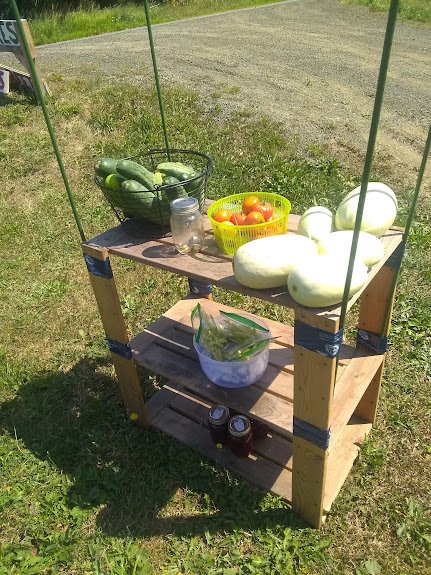 The Carousal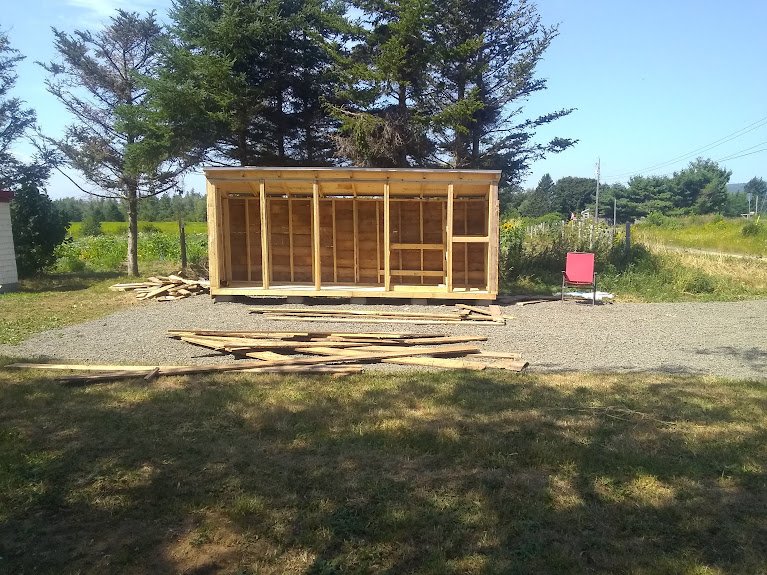 The Big Farm Stand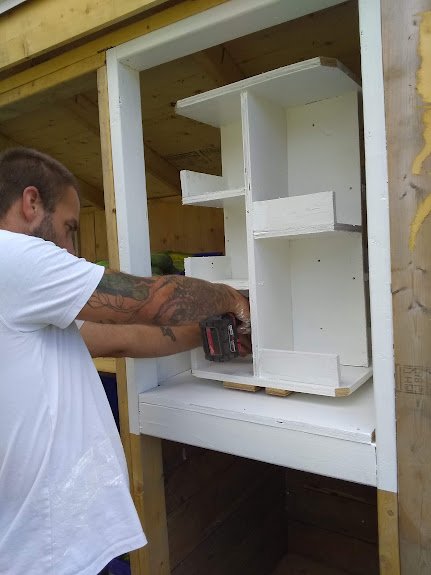 The Little Free Library #LFL on a swivel shelf.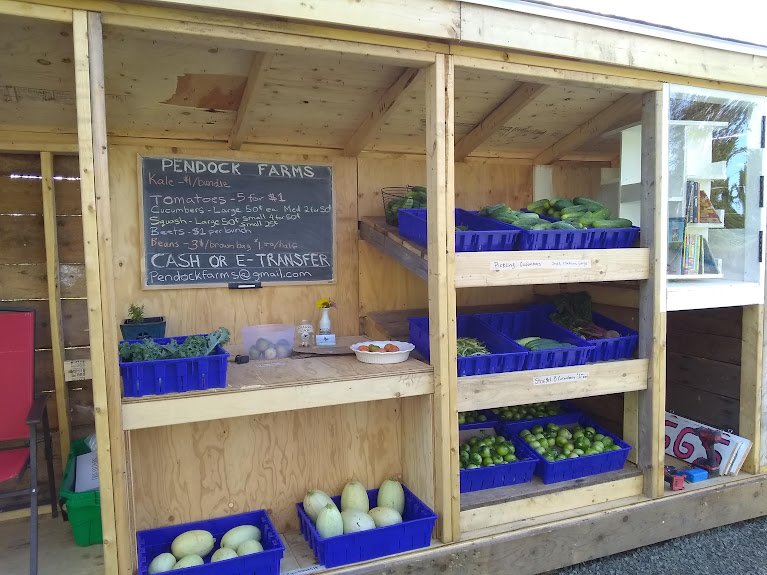 Looking better...
The Farm Sign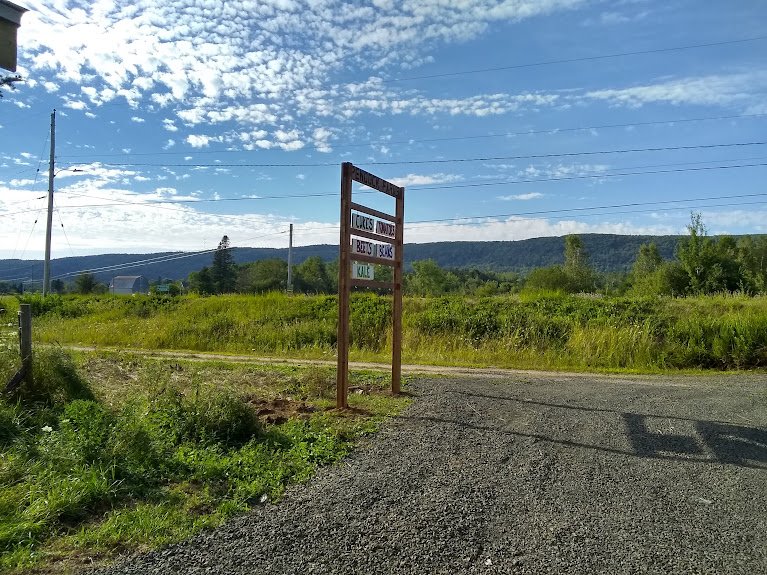 It has 8 removable signs.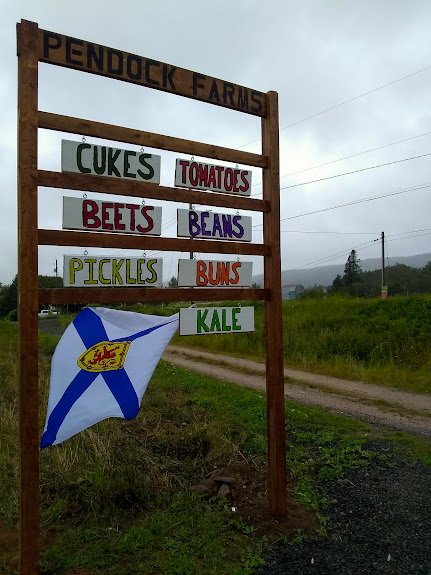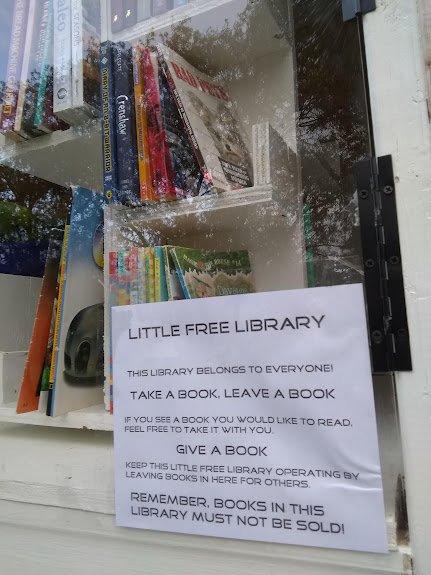 The "rules" of the Little Free Library.
BAKERY!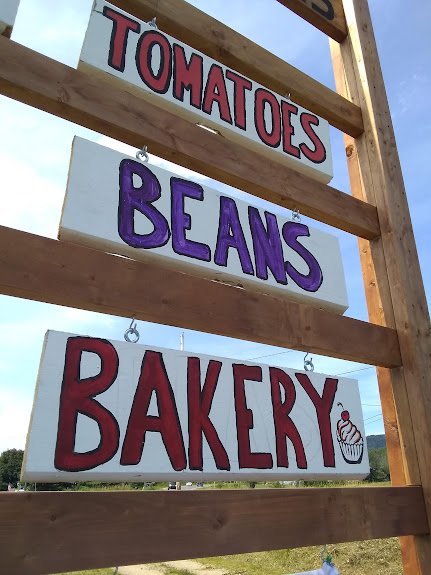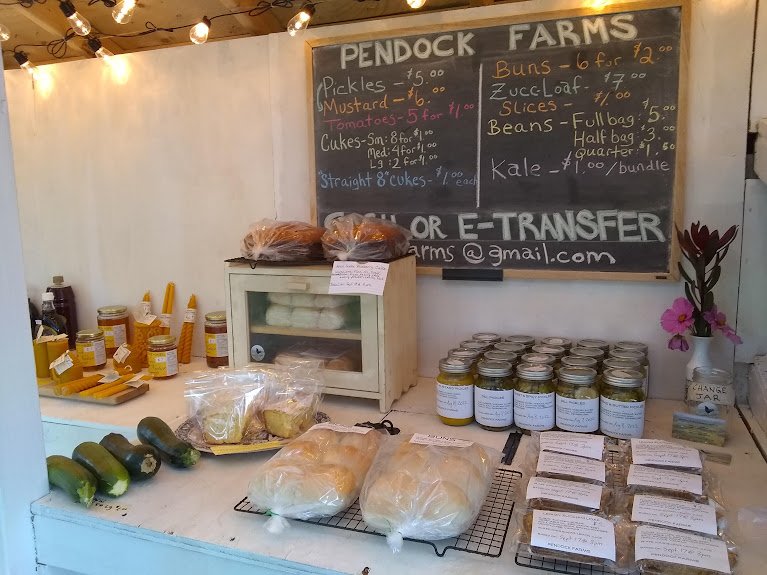 Yeah, I do a little bit of baking heh heh...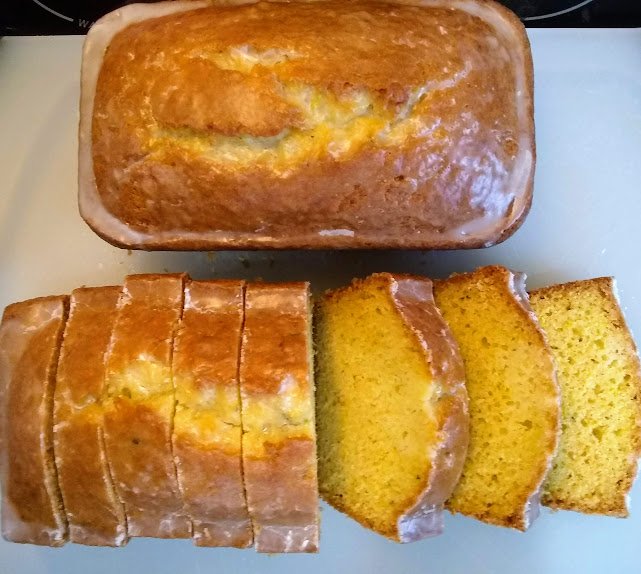 Zucchini Lemon Loaf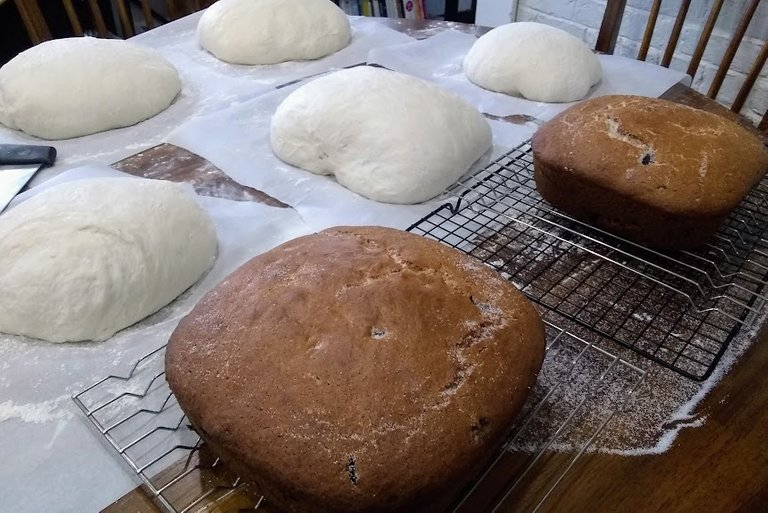 Sourdough Bread, Nova Scotia Blueberry Cake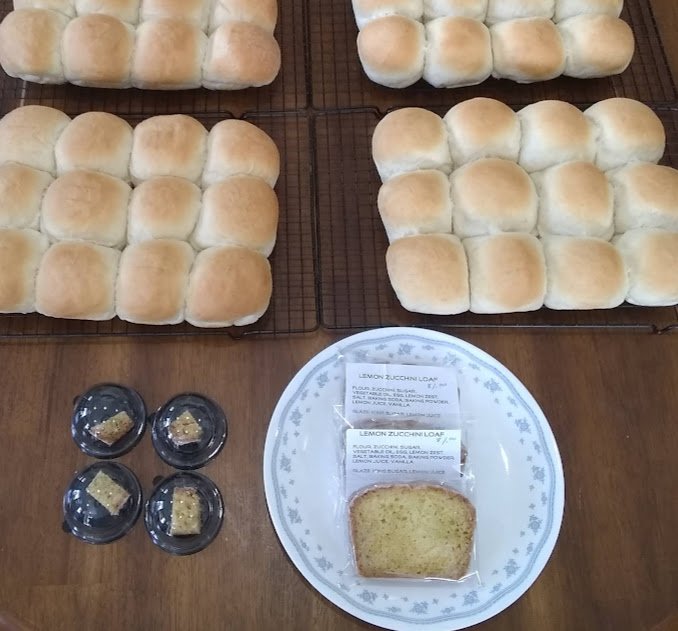 And OFC the Gramma Anne Buns!
I gave away a lot of free samples at first, people needed to try my baking to trust that I'm a G. Well, haven't had to put out any free samples for a long time now 😁 My sourdough and zucchini loaves are gone so fast now I can hardly keep up!
The Night Life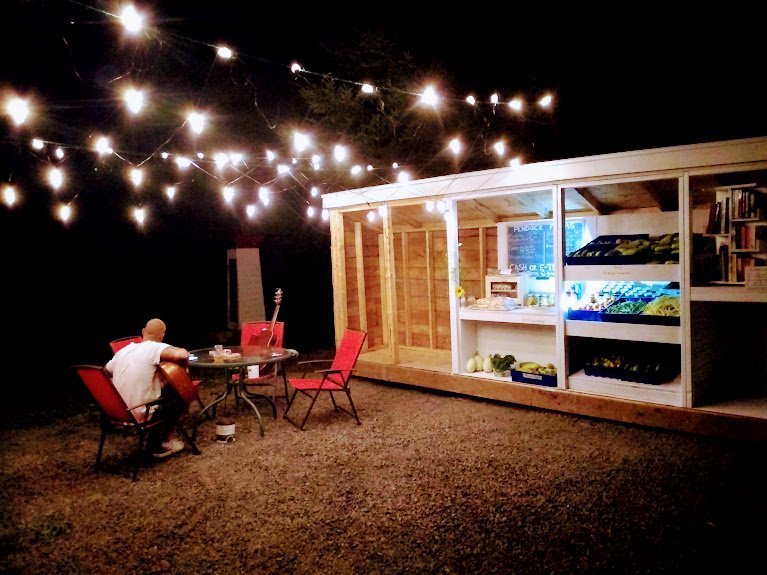 We started having nightly jam sessions at the stand. No joiners yet...
Farm Stand Complete!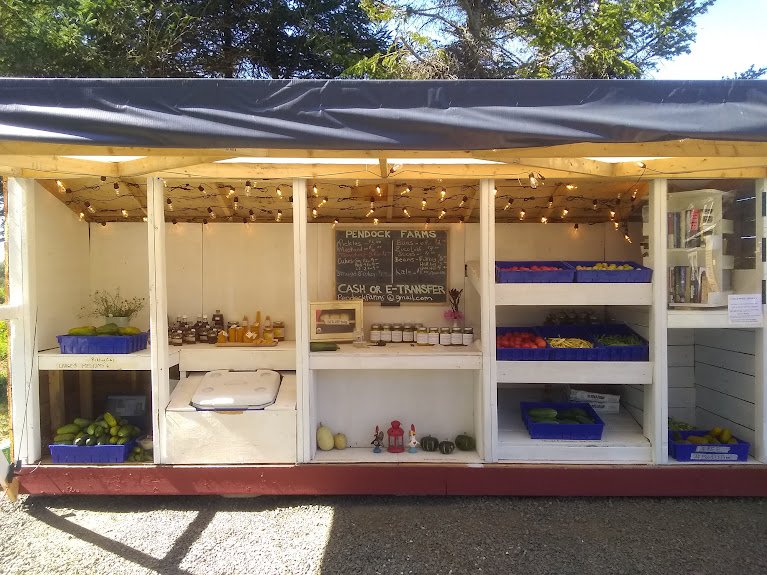 With awning to keep out the sun and rain.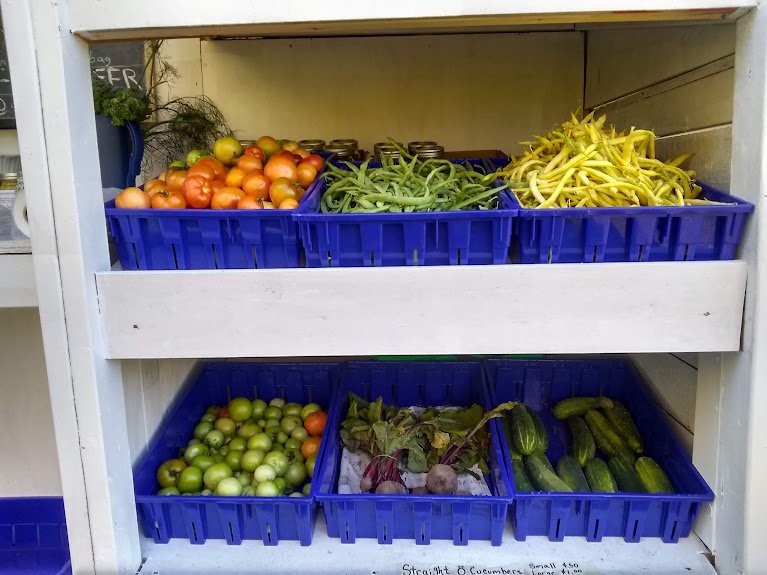 Produce fit to bursting, and we still have a lot that we are harvesting from the garden too. I could come out with wheelbarrows of tomatoes daily!
Lastly, a photo of our sweet Turkeys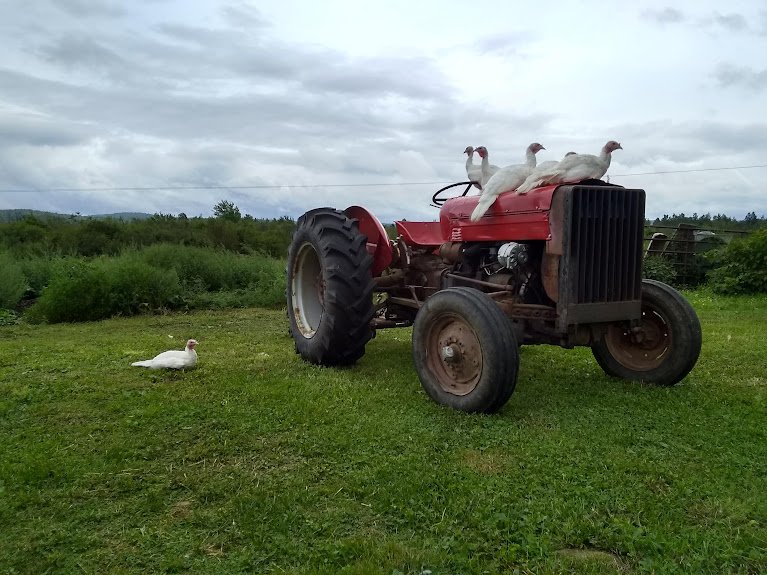 Damn they look good!