I knew those zucchini and yellow crookneck starts were awfully small to be put out into the garden, but I did it anyway. That was on June 15th. I was gone for a few days, and the weather warmed up considerably in my absence. The little plant starts were not happy, especially the zucchini. This past Monday I decided they were mostly dead, and dubbed them Westley Zucchini. (Fans of The Princess Bride will understand the reference.)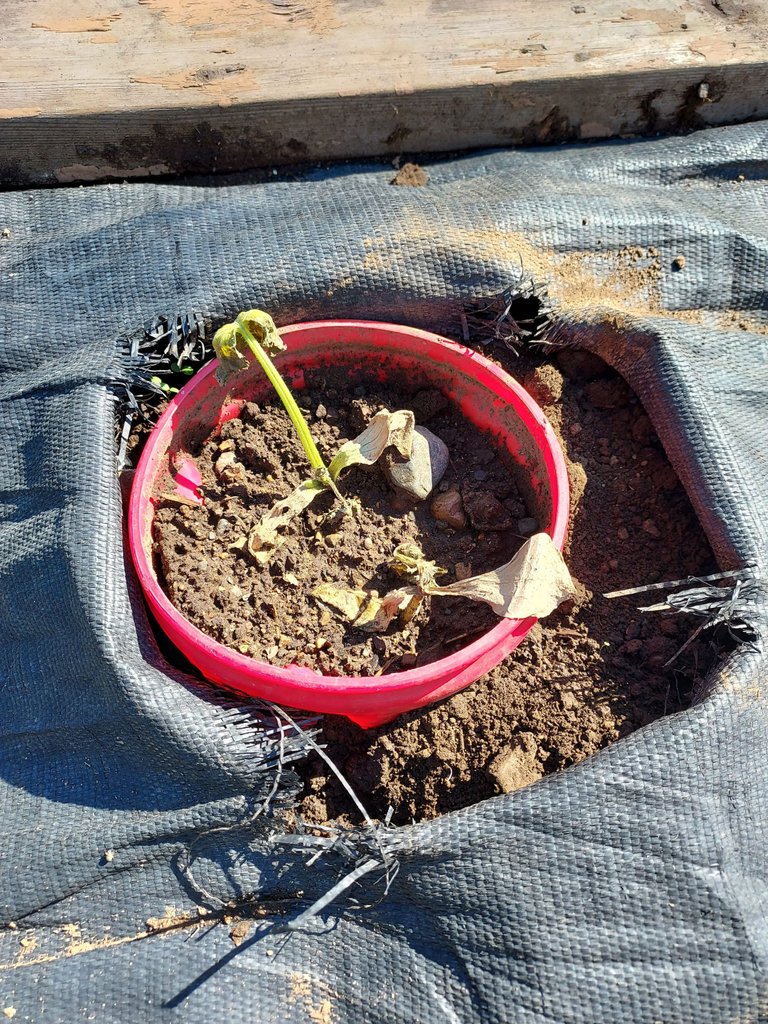 Of six little starts, only one looks like it might survive, so I kept it. (See next photo.) The rest went into the discard pile.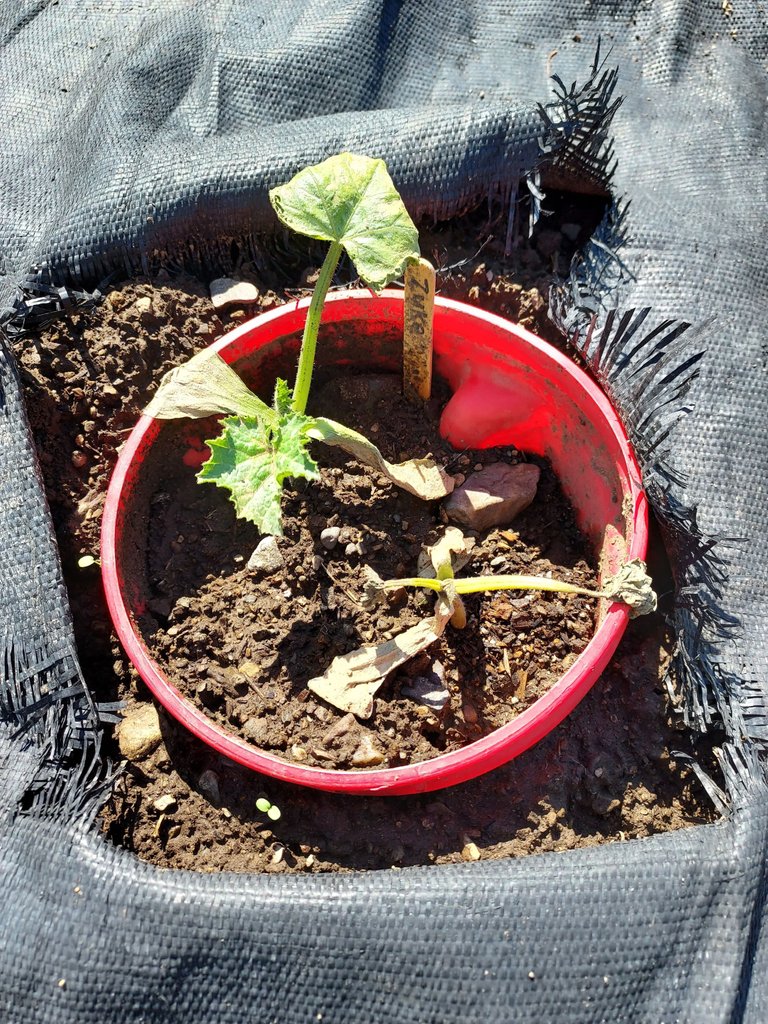 Then I replaced the Westley zucchini plants with fresh ones from a local greenhouse. Much better: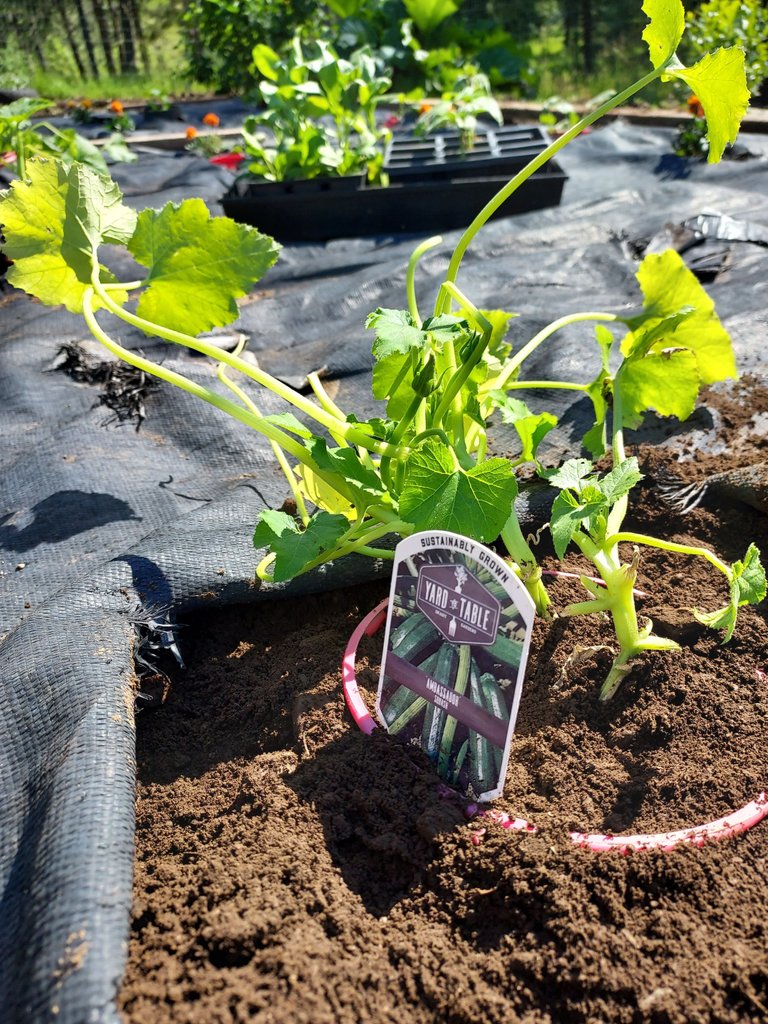 One hill of Sweet Mama squash is not looking good, as is one hill of Sunshine Kabocha. I don't understand why three hills of each are just fine, while one hill of each looks pathetic. Perhaps I didn't handle them carefully enough.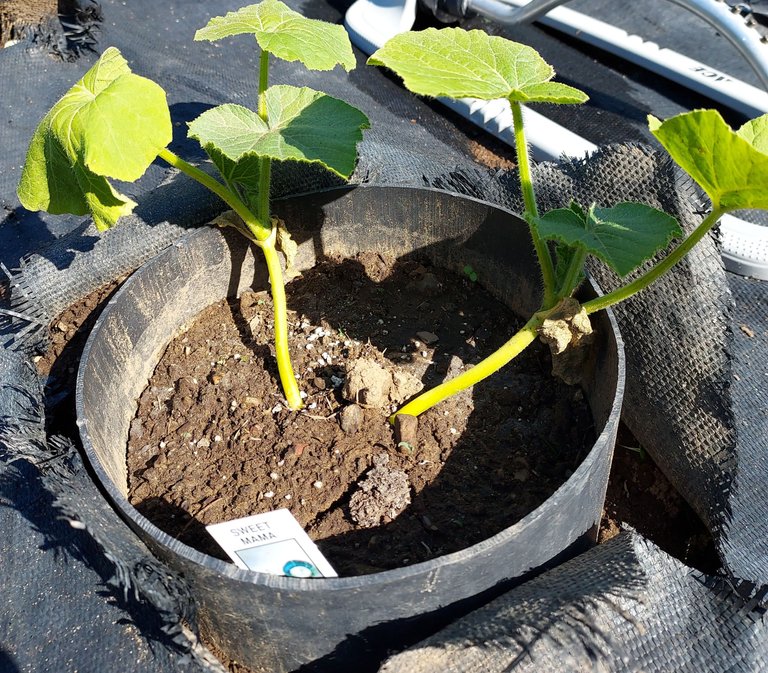 Happy Sweet Mama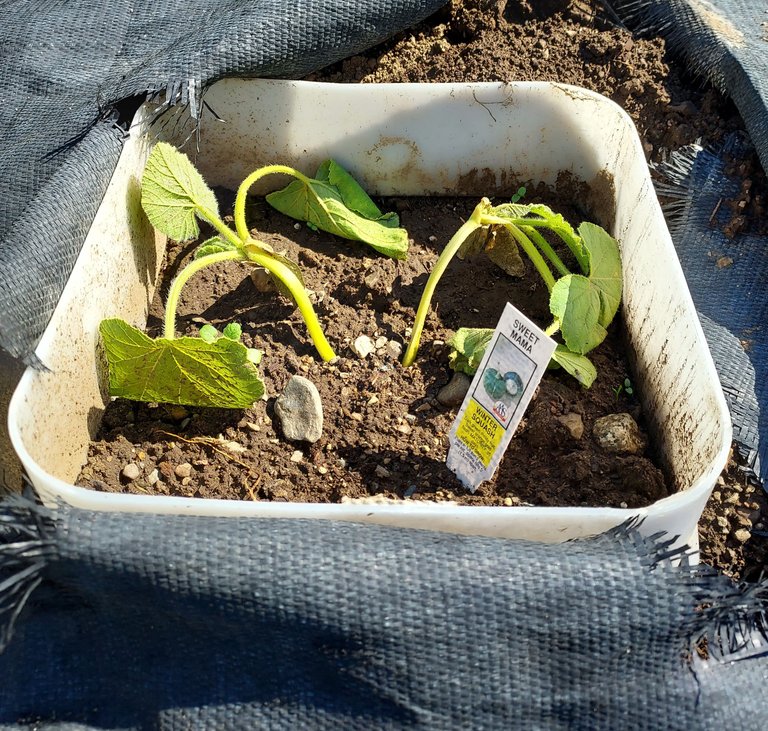 Unhappy Sweet Mama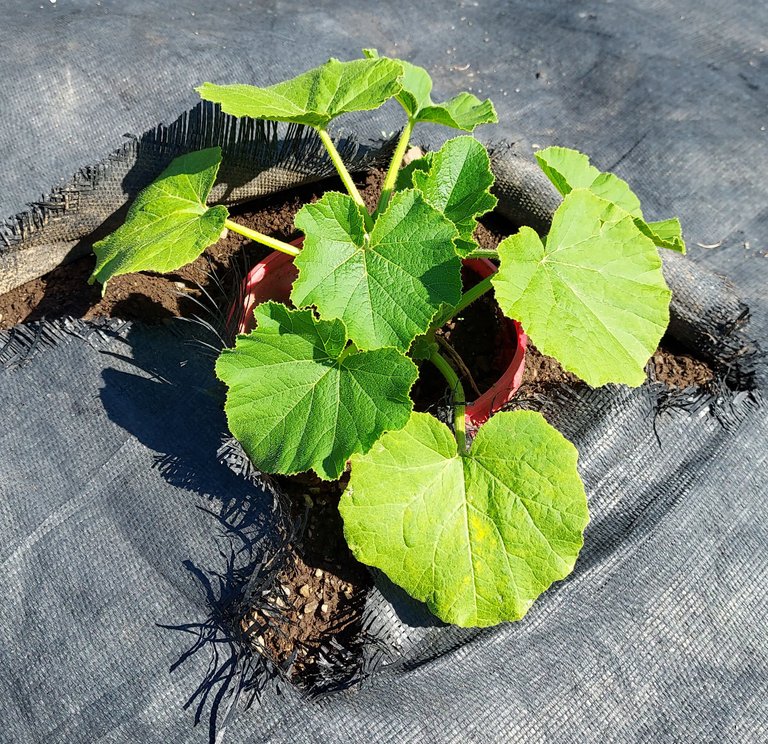 Happy Sunshine Kabocha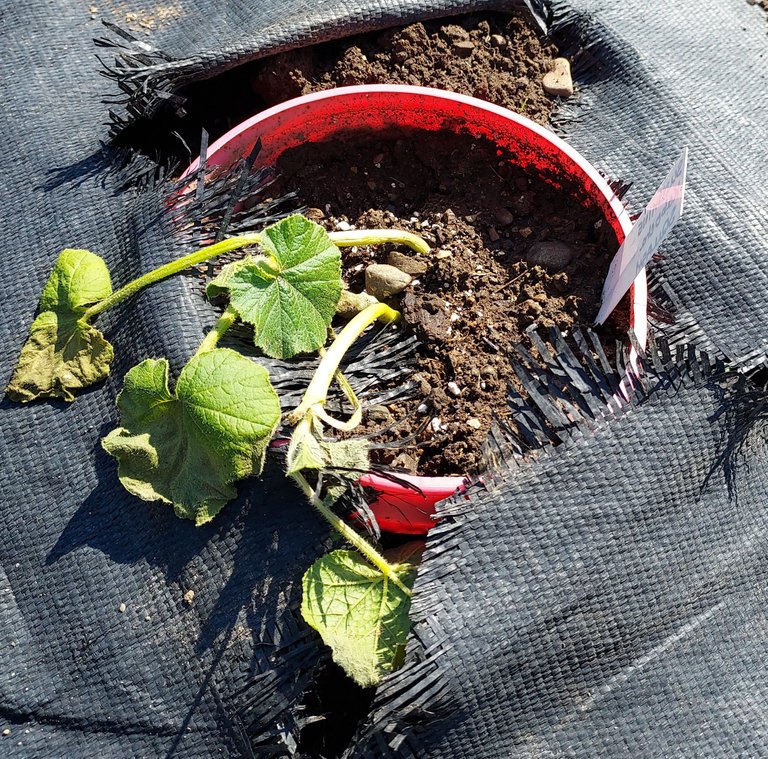 Unhappy Sunshine Kabocha
Other squash in the garden look like they are going to be okay: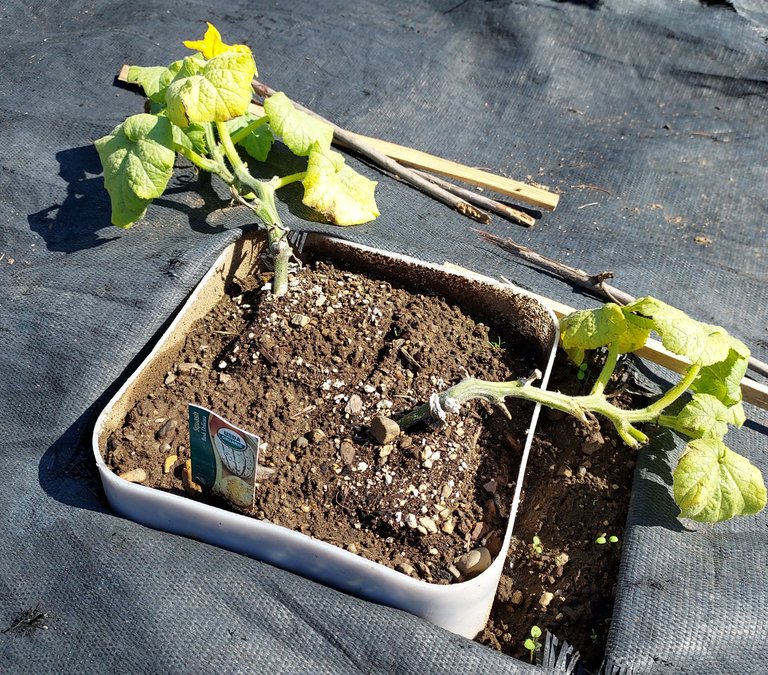 The delicata is a bit pale, but should make it.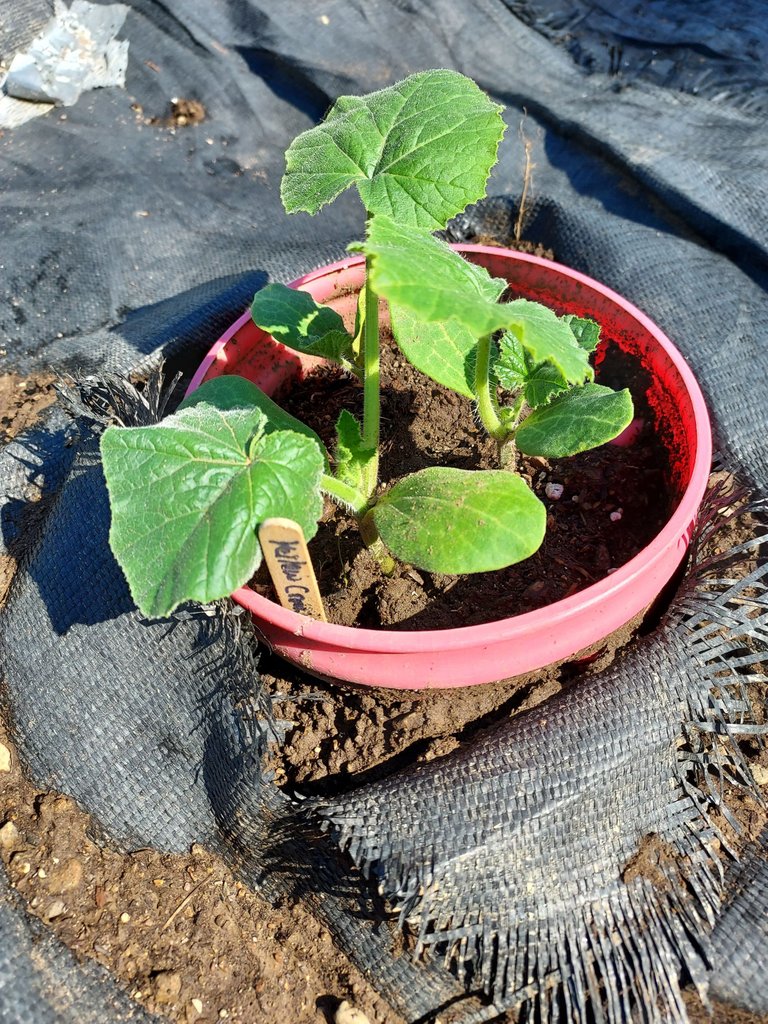 The yellow crooknecks I started myself are doing much better than the zucchini I started.
|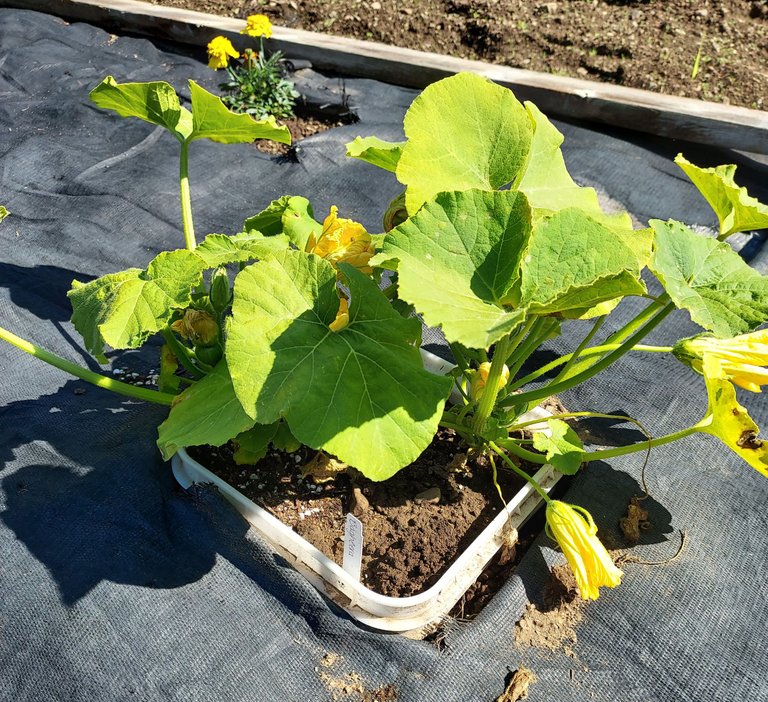 I thought Bagheera sounded like a fun squash variety, so I bought one.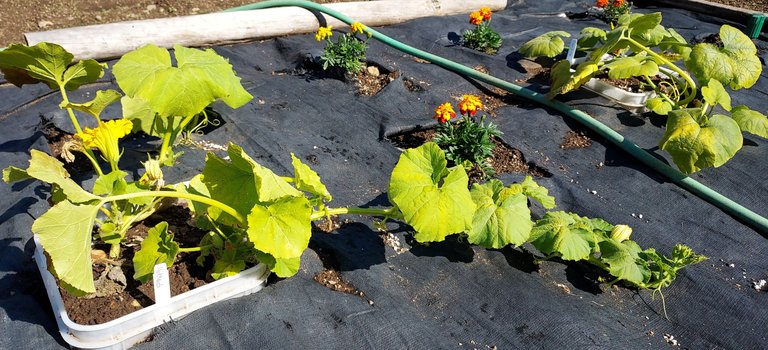 Hokkaida also sounded interesting, and I've grown Sugar Dumpling before, and we like it, so I got one of those, too.
I opted to focus on squash this summer because they are fairly low maintenance. Since spring was so wet and chilly, I hope summer lasts well into September so these have a chance to produce plenty of tasty squashes.
My gladiolas are up now, as are the potatoes; both got planted a month late, due to the weather and ambition levels. The tomato and pepper plants are looking okay. I still haven't put the cucumber plants out in the garden, because they are still very tiny. Maybe we'll finally be eating cucumbers in September!
All photos taken on my Android phone.