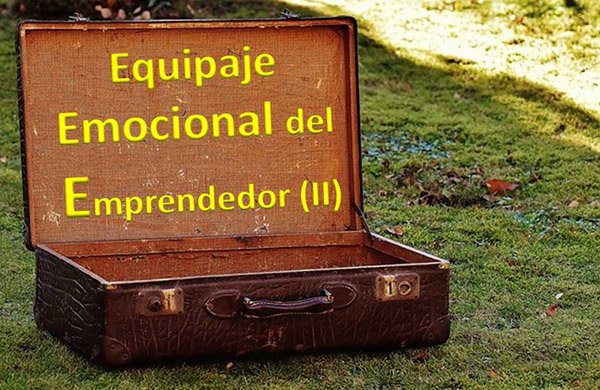 Las emociones entran en el mundo de las percepciones por lo que son subjetivas, cada uno hace su interpretación y reacciona ante la experiencia que vive de acuerdo a los aprendizajes, creencias y actitudes que ha adquirido y por supuesto, ya en etapas más maduras, en ese empeño que colocamos en ser más "inteligentes emocionalmente" para manejar las emociones de la mejor manera posible.

En el primer post de esta serie Equipaje Emocional del Emprendedor (I) te preguntaba qué requeríamos emocionalmente para emprender y hablamos de dos kit para meter en ese equipaje : El primero, Vivir en "modo enamorado" con tu emprendimiento y el segundo, La magia del Yo Puedo.

En esta segunda entrega trabajemos los otros dos kit: el tercero relacionado con los obstáculos que se nos presentan y el cuarto con el reconocimiento. Veamos:

III.- Poniéndote serio: (Cuando baja el termómetro)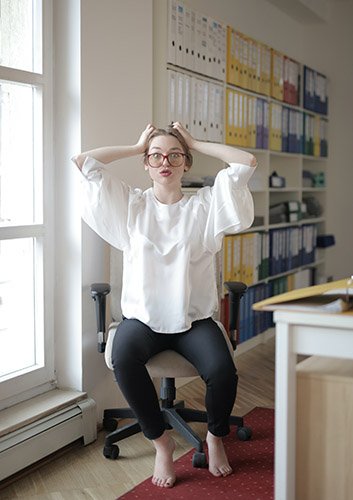 Como dice la frase: No hay rosas sin espinas. Y tu como buen emprendedor y con la experiencia venezolanísima, seguro que has sentido algunos pinchazos en los dedos y en el corazoncito a la hora de sembrar y cosechar las rosas, sin embargo, es importante que no perdamos de vista que esos pinchazos nos han fortalecido en todos los sentidos y de manera muy particular en ese sentimiento-emoción que implica ser resiliente.

Resiliencia. Según la Neurociencia las personas resilientes tienen mayor equilibrio emocional frente a las situaciones de estrés y se sobreponen con mayor rapidez en los momentos críticos lo que les permite tener una sensación de control frente a los acontecimientos, mayor capacidad para afrontar las situaciones difíciles y estresantes para finalmente adaptarse encontrando nuevas soluciones.

En los últimos tiempos usamos la palabra resiliencia más seguido, quizás esto se debe a que cada día tenemos que asumir más riesgos para alcanzar lo que queremos, entonces, desarrollar esa capacidad para levantarnos después de la caída, sacudirnos la tierra y mirar para los lados buscando otras maneras de hacer, abriendo el abanico de opciones, para el emprendedor, se hace se hace imprescindible.

Esperanza. Ahora bien tener resiliencia implica, entre otras cosas, tener esperanza, esa actitud optimista que te hace estar convencido que lo que quieres y proyectas es posible logarlo, lo cual te aleja de su opuesto, la desesperanza, el desaliento. Con La esperanza no pierdes de vista aquello que deseas alcanzar. Ella te da el convencimiento de que ese es tu camino y el yo si puedo.

Orgullo. No hay un yo si puedo sin orgullo y está es otra de esas palabras que como que son tabú, pero entendamos el orgullo en dos sentidos: primero como esa fuerza que te mueve al reto, es lo que te reafirma en tus objetivos y segundo, es reconocerte a ti mismo, tus logros, valorar el resultado por lo que has trabajado. ¿Cuál es el problema de decirte ¡sí me siento orgulloso porque he logrado esto!? Cómo vez, estas emociones tienes que meterlas en tu maleta emocional, en ellas encuentras las fuerzas para seguir remando. Y llegamos a nuestro cuarto y último compartimiento del equipaje.

IV.- Lo que no tiene precio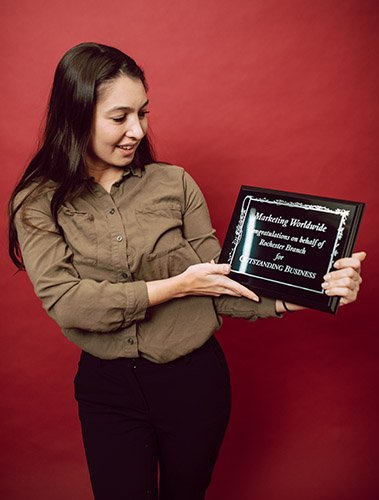 La sensación de disfrute. Un eslogan que se hizo muy famoso hace unos años: ¡eso, no tiene precio! Y sí, todos conocemos de ese mundo de emociones, vivencias, afectos que no tienen precio y entre ellas se encuentra la sensación de disfrute, ese saborear cada día, todo lo que haces con y por tu emprendimiento, con sus altos y sus bajas porque comprendes que son parte de ello.

Además recuerda, una de las cosas que más venden hoy en día son los casos de éxitos y para ser héroe tienes que pasar ciertas situaciones, así que te recomiendo ir documentando todas tus vivencias, las buenas y no tan buenas. Pero sobre todo, disfruta este camino que has elegido y que mejor manera de mostrar ese disfrute que con la alegría, la sonrisa, el buen ánimo y el buen humor.

La alegría. Esto es algo infaltable en el emprendedor, la alegría rompe barreras y, no se trata de ir contando chistes, haciendo bromas e ir todo el día mostrando la dentadura, que eso ayuda por supuesto, pero realmente se trata de la alegría interior ese sentirte contento por las cosas bella que te da la vida, por las oportunidades que se abren, es la alegría que da el apreciar y valorar lo afortunado que eres. Y eso nos lleva al agradecimiento.

¿Qué es el agradecimiento? Es reconocer, darte cuenta que el otro existe: Y cuando digo el otro comenzamos por Dios, la vida, el universo, no importa como tú lo llames pero que es aquello que está por encima de lo humano y que gracias a ello abres los ojos cada mañana y eres capaz de levantarte y seguir trabajando en tus sueños y proyectos, eso es para agradecer.

Después están las personas. cuanta gente a tu alrededor ha contribuido para que tú estés donde estas, de manera directa o indirecta, positiva o negativa, cada una de ellas fue o es un impulso y lo menos que podemos hacer es reconocerlo, agradecer su existencia, su favor, su apoyo.

Hacer una listas aquí que recoja a quién agradecer, sería muy largo, lo importante es que seas consciente de la importancia del agradecimiento, que abre las puertas terrenales y las puertas universales de la atracción. Agradecer es conectarte con lo mejor que hay en ti y tu abundancia, además de ser una de las mejores maneras para vivenciar el bienestar.

Así que mi agradecimiento inmenso a cada uno de ustedes por ser y estar.



In English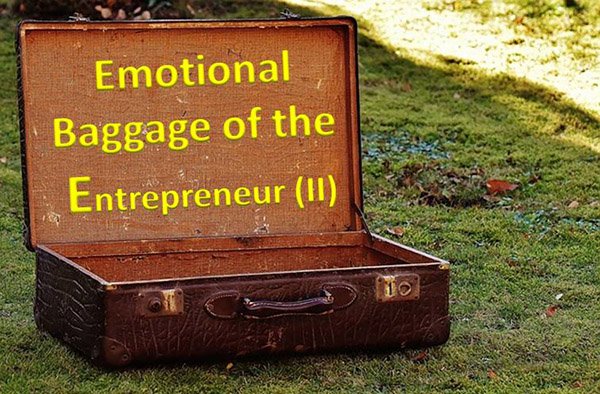 Emotions enter the world of perceptions, so they are subjective, everyone makes their own interpretation and reacts to the experience they live according to the learning, beliefs and attitudes they have acquired and of course, in more mature stages, in that effort we put in being more "emotionally intelligent" to manage emotions in the best possible way.

In the first post of this series Emotional Baggage of the Entrepreneur (I) I asked you what we required emotionally to be an entrepreneur and we talked about two kits to put in that baggage: The first, Living in "love mode" with your venture and the second, The magic of I Can.

In this second installment let's work on the other two kits: the third related to the obstacles we face and the fourth to recognition. Let's see:

III.- Getting serious: (When the thermometer drops)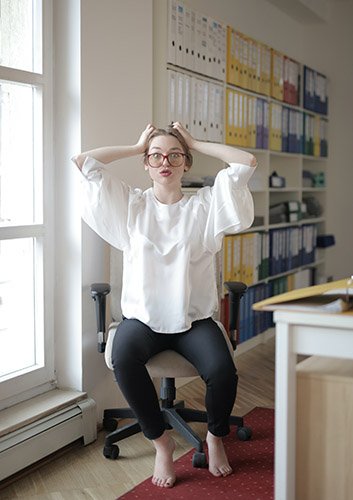 As the saying goes: There are no roses without thorns. And you as a good entrepreneur and with the Venezuelan experience, surely you have felt some pricks in your fingers and in your heart at the time of sowing and harvesting the roses, however, it is important that we do not lose sight that those pricks have strengthened us in all senses and in a very particular way in that feeling-emotion that implies being resilient.

Resilience. According to Neuroscience, resilient people have greater emotional balance in stressful situations and overcome more quickly in critical moments, which allows them to have a sense of control over events, greater ability to cope with difficult and stressful situations and finally adapt by finding new solutions.

In recent times we use the word resilience more often, perhaps this is because every day we have to take more risks to achieve what we want, then, develop the ability to get up after the fall, shake the earth and look sideways looking for other ways to do, opening the range of options for the entrepreneur, it becomes essential.

Hope. Now, having resilience implies, among other things, having hope, that optimistic attitude that makes you be convinced that what you want and project is possible to achieve, which keeps you away from its opposite, despair, discouragement. With hope you do not lose sight of what you want to achieve. It gives you the conviction that this is your path and the I can.

Pride. There is no me if I can without pride and this is another of those words that are kind of taboo, but let's understand pride in two senses: first as that force that moves you to the challenge, is what reaffirms you in your goals and second, is to recognize yourself, your achievements, value the result for what you have worked. What is the problem of telling yourself "yes I am proud because I have achieved this! As you can see, you have to put these emotions in your emotional suitcase, in them you find the strength to continue rowing. And we arrive at our fourth and last compartment of the luggage.

IV.- What is priceless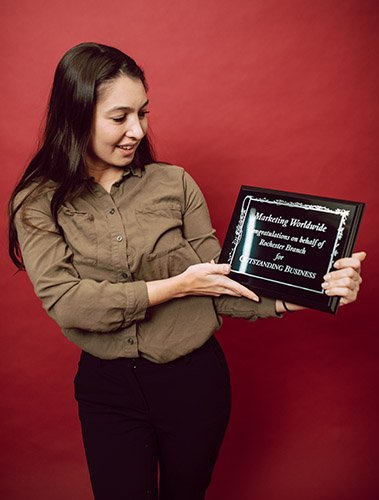 The feeling of enjoyment. A slogan that became very famous a few years ago: that is priceless! And yes, we all know that world of emotions, experiences, affections that are priceless and among them is the feeling of enjoyment, that savoring every day, everything you do with and for your venture, with its ups and downs because you understand that they are part of it.

Also remember, one of the things that sells the most nowadays are the success stories and to be a hero you have to go through certain things, so I recommend you to document all your experiences, the good and the not so good. But above all, enjoy this path you have chosen and what better way to show that enjoyment than with joy, smile, good mood and good humor.

Joy. This is a must in the entrepreneur, joy breaks barriers and, it is not about telling jokes, making jokes and going all day showing your teeth, that helps of course, but it is really about the inner joy of feeling happy for the beautiful things that life gives you, for the opportunities that open up, it is the joy that comes from appreciating and valuing how lucky you are. And that brings us to gratitude.

What is gratitude? It is to recognize, to realize that the other exists: And when I say the other we start with God, life, the universe, no matter what you call it but that it is that which is above the human and that thanks to it you open your eyes every morning and you are able to get up and continue working on your dreams and projects, that is to be grateful.

Then there are the people. How many people around you have contributed for you to be where you are, directly or indirectly, positively or negatively, each one of them was or is an impulse and the least we can do is to recognize it, to be grateful for their existence, their favor, their support.

The important thing is that you are aware of the importance of gratitude, which opens the earthly doors and the universal doors of attraction. To be grateful is to connect with the best in you and your abundance, besides being one of the best ways to experience wellness.

So my immense gratitude to each one of you for being.



Translated with www.DeepL.com/Translator (free version)
Fuente de Imágenes: Portada Modificada en PowerPoint - 1 - 2




MIS REDES SOCIALES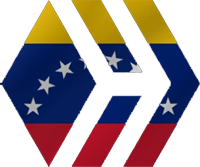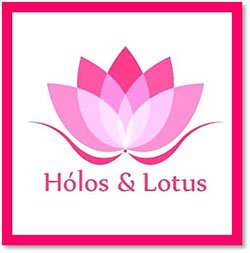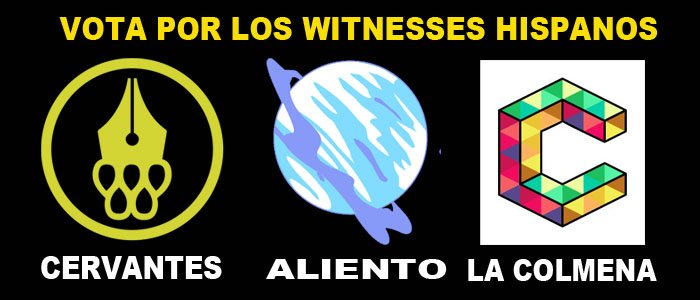 Entra y Vota
@la-colmena: https://vote.hive.uno/@la-colmena
@aliento: https://vote.hive.uno/@aliento
@cervantes: https://peakd.com/me/witnesses



Be Entrepreneur