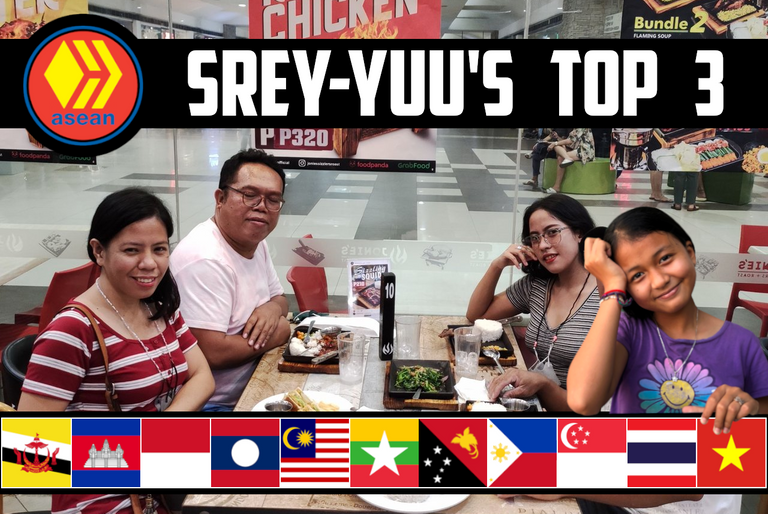 Hi, I'm SreyYuu (@srey-yuu), and welcome to my ASEAN Hive Top 3. I found three posts from @vikar, @shikika, and @mnurhiver.

"ASEAN Hive Top 3" 🌏 October 24th - October 30th, 2022
     Hi, everyone I'm back with another 3 posts from some amazing people in ASEAN Hive. The first post is made by @mnurhiver.His girlfriend is very beautiful just like flowers. One of the banana tree we got is having fruits. It still has the blossom. Here it rained but not as much it mostly rain in the morning and in the evening.
     The next post is made by @shikika. I remember the last time I went to a restaurant with my cousins was half a year ago. It is fun to hang out with cousins because they are like your best friends. On my mom side I know all or most of them but on my mom's ex-husband I only know a few. Three of my cousins that are on Hive is @pung.senat, @sokkakloat, and @mich.brmey and my cousin-in-low but I forgot his Hive account.
     The last post is made by @vikar. I know those flowers. I used to smash hibiscus and try to make glue out of it. For the red needle flower I used to drink little drop of water from it and it was very sweet. I also used to make red needle flowers into bracelets, rings, and crowns. It was a very fun time back then and I still do it these day when I find them.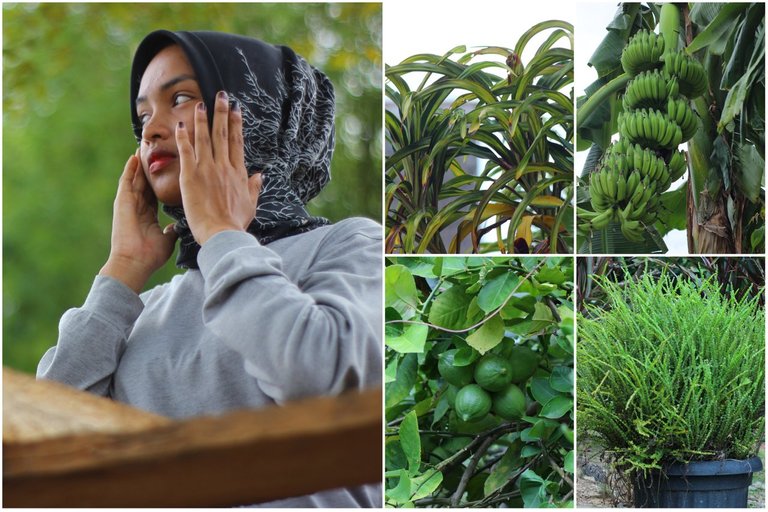 by:@mnurhiver
(ᴇxᴄᴇʀᴘᴛ) Today in my area is still very cloudy and this morning also just ready to rain. Indeed, in the past few days it has always been raining so many activities have been delayed which we cannot do due to unfavorable weather conditions. For today I also do not work because the weather is not favorable so I choose to rest for today. So on this occasion I would like to present the pictures that I have prepared, I have prepared various types of pictures such as flowers and other plants and also some pictures of my friends that I have taken.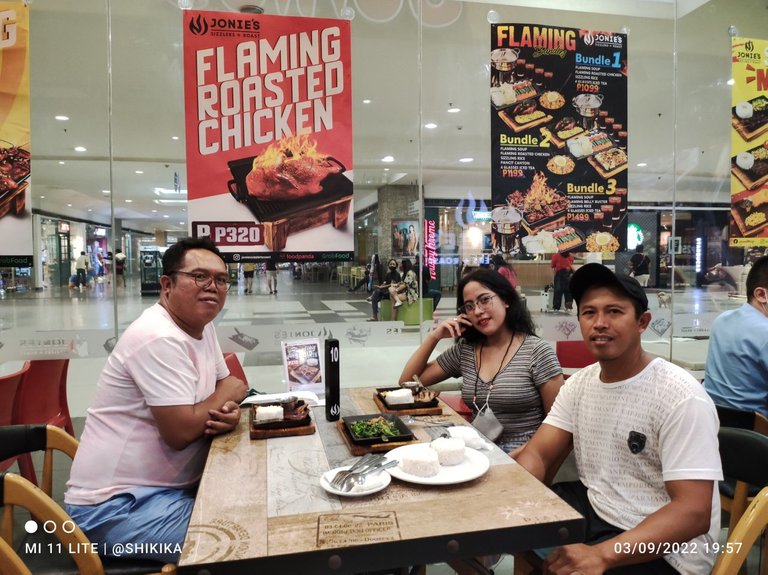 by:@shikika
(ᴇxᴄᴇʀᴘᴛ) After few minutes of looking around, we ended at Jonie's Sizzlers + Roast restaurant. It is located on the ground floor. They have variety of sizzling and roast foods to choose from. But, I wasn't able to take a picture of their menus.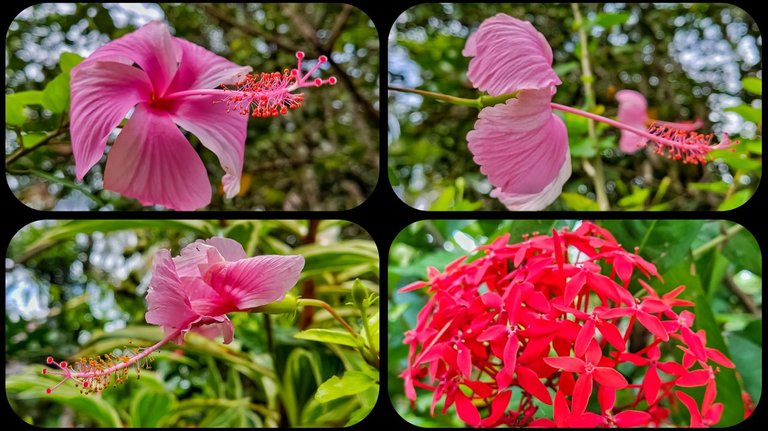 by: @vikar
(ᴇxᴄᴇʀᴘᴛ) Good afternoon, of course, to all members of the ASEAN Hive Community, whom I am proud of, best wishes to all of us, may we always be given health and grief. As for this opportunity, I will try to share some photos of the two types of mushrooms that I found this morning while I was I do my job, which is to record some of the underprivileged people in my area

🎟️ Mini Delegator Raffle 🎰
15% post beneficiary
Today's Winner
@hattaarshavin
ticket #49,515
     Delegators are valued members of our community, so each @asean.hive curation post (other than the main weekly delegator raffle post) features a mini delegator raffle in the footer, with the winner receiving 15% post beneficiary.
1 HP Delegated = 1 Raffle Ticket

WANT TO SUPPORT ASEAN HIVE COMMUNITY?
FOLLOW OUR VOTING TRAIL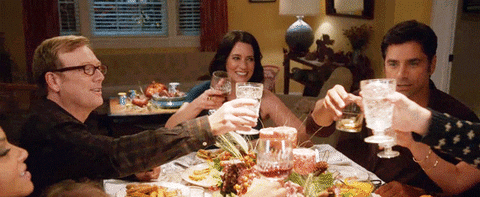 If you would like to support the
ASEAN Hive Community
and the curation of Southeast Asian content on the
Hive
blockchain, please refer to the delegation links below and/or follow our
VOTING TRAIL
. All
HIVE
generated by the
@ASEAN.Hive
account will be powered up to support the community.