Good morning aseanhive friends and to all members here in this wonderful community. How are you today? I hope that your all good and full of happiness.
My today's post is all about my beautiful pictures. I captured some of the pictures in right angles, and correctly. I admitted, Im not a professional photographer but still I have a talent to do so.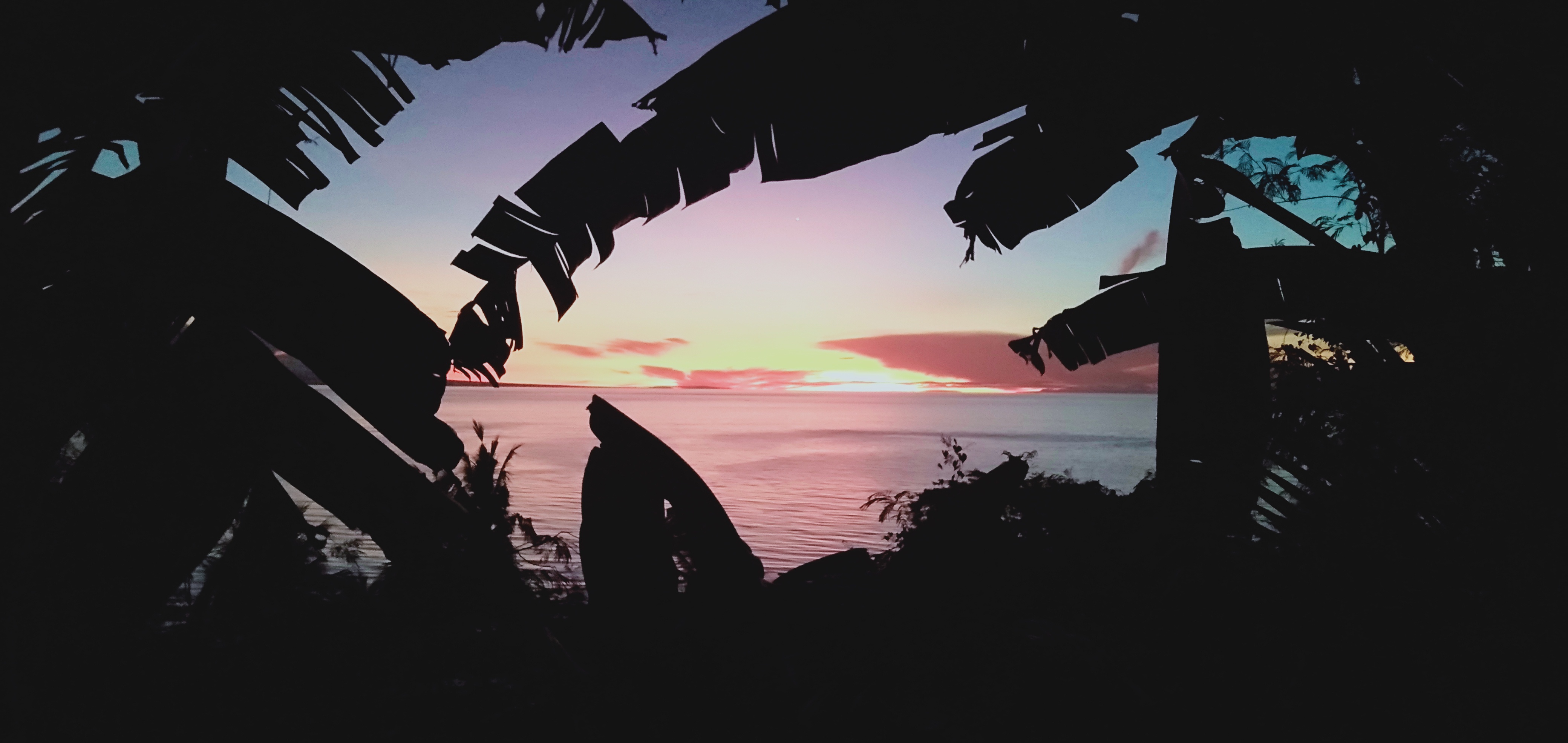 This is a sunset pictures. I captured this photo last day when I visited my relatives in Lugait'Misamis Oriental. Their place is near at the sea so its easy to take pictures to the sunset. The sun is not clearly to see because of the cloudy skies on it but still it is very beautiful and amazed.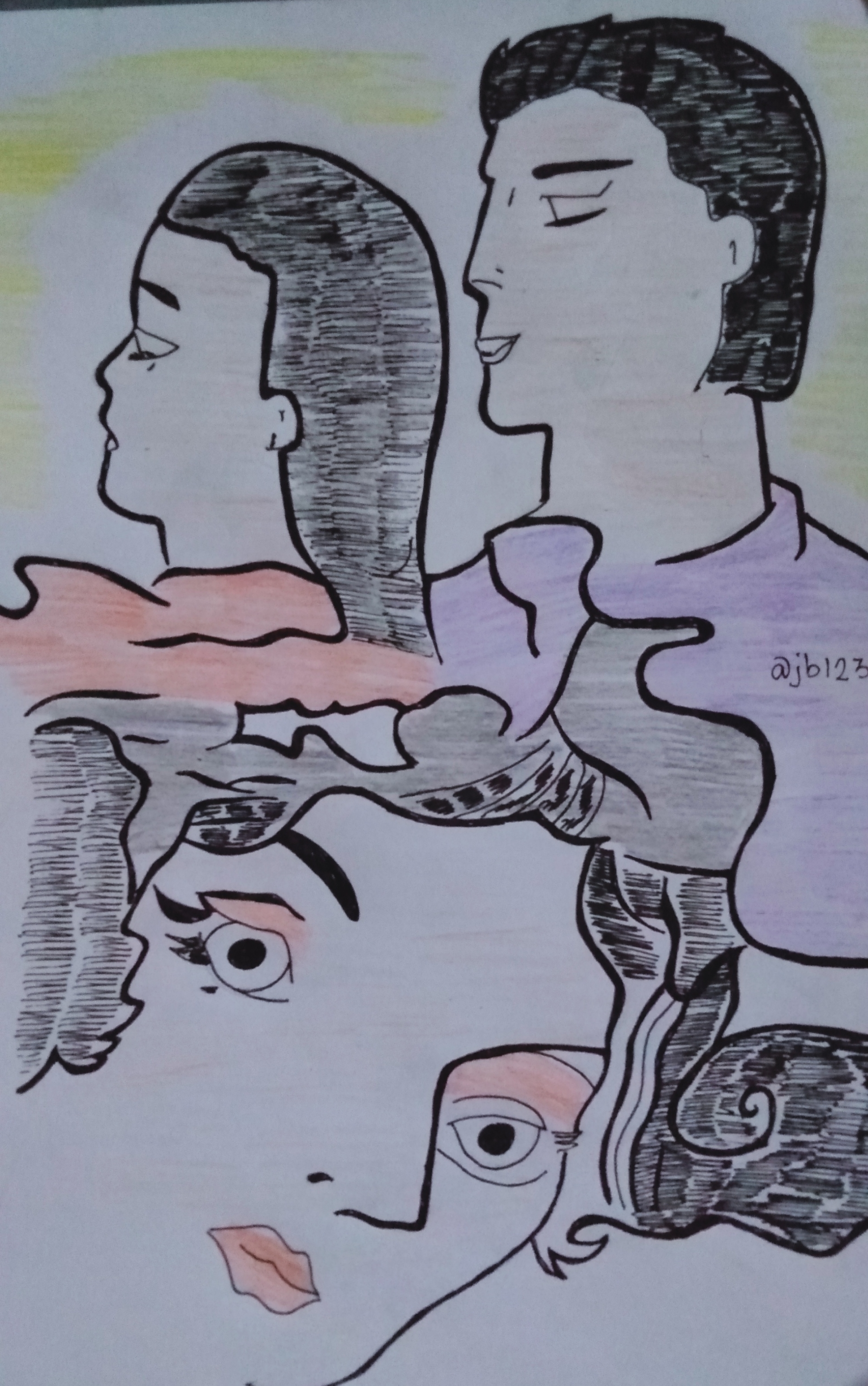 This is my photo pen art. I really love arts. This art was been made last day, when I intend to join arts contest in the community. This arts represent the love of two individuals and a girl who tempted to destroy their sweet relationship. Anytime when I finished to draw something that quite interesting, I take pictures then and post to social media.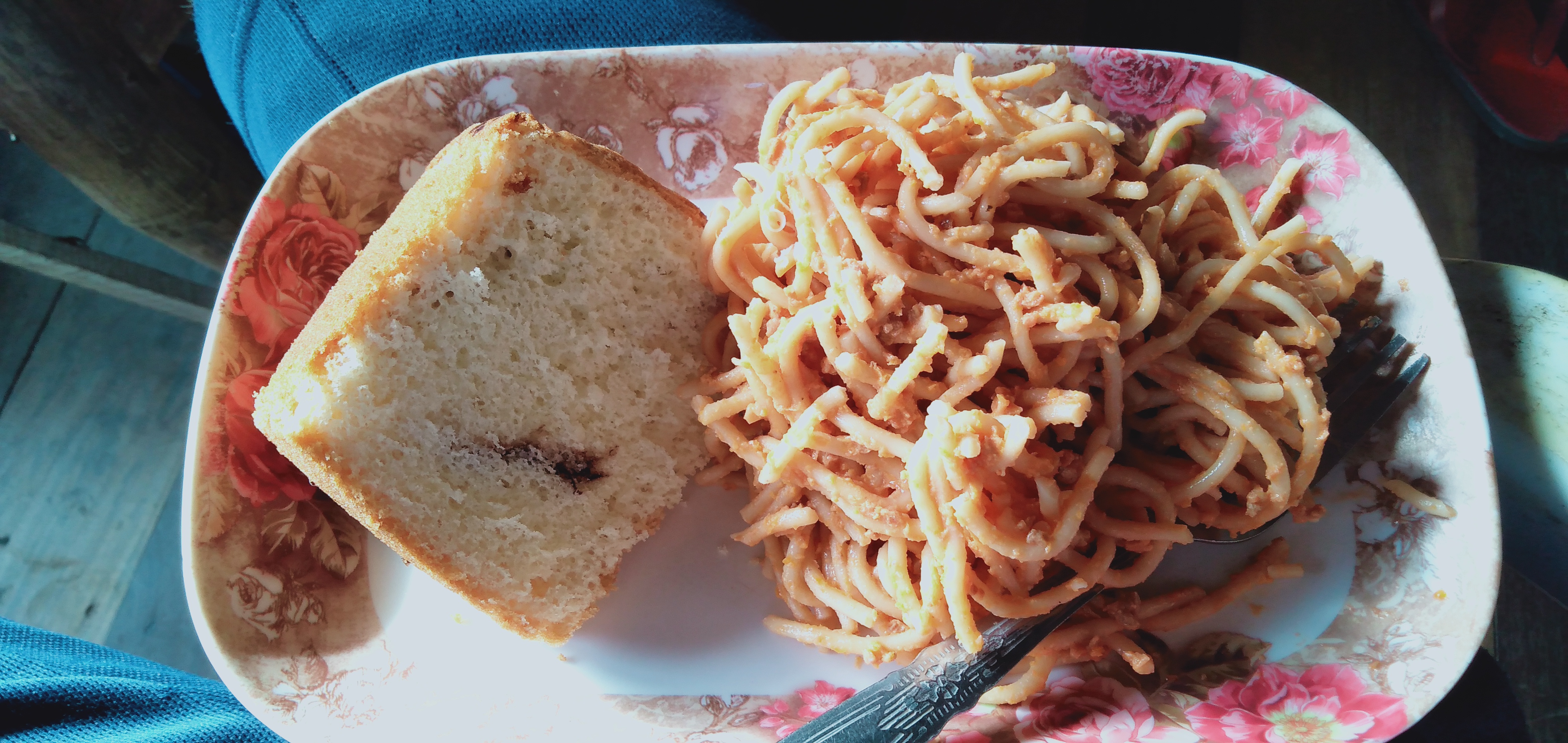 For my Food picture, this is the one I choosed. Lastly, My Tita invited me to go to her house to celebrate town fiesta but I did not due to bad weather on that time. The next day, I went to their place and offered me this kind of delicious food. As a blogger, when I saw something more interesting and beautiful, I will take the picture as souvenir and make it for posting porpuses.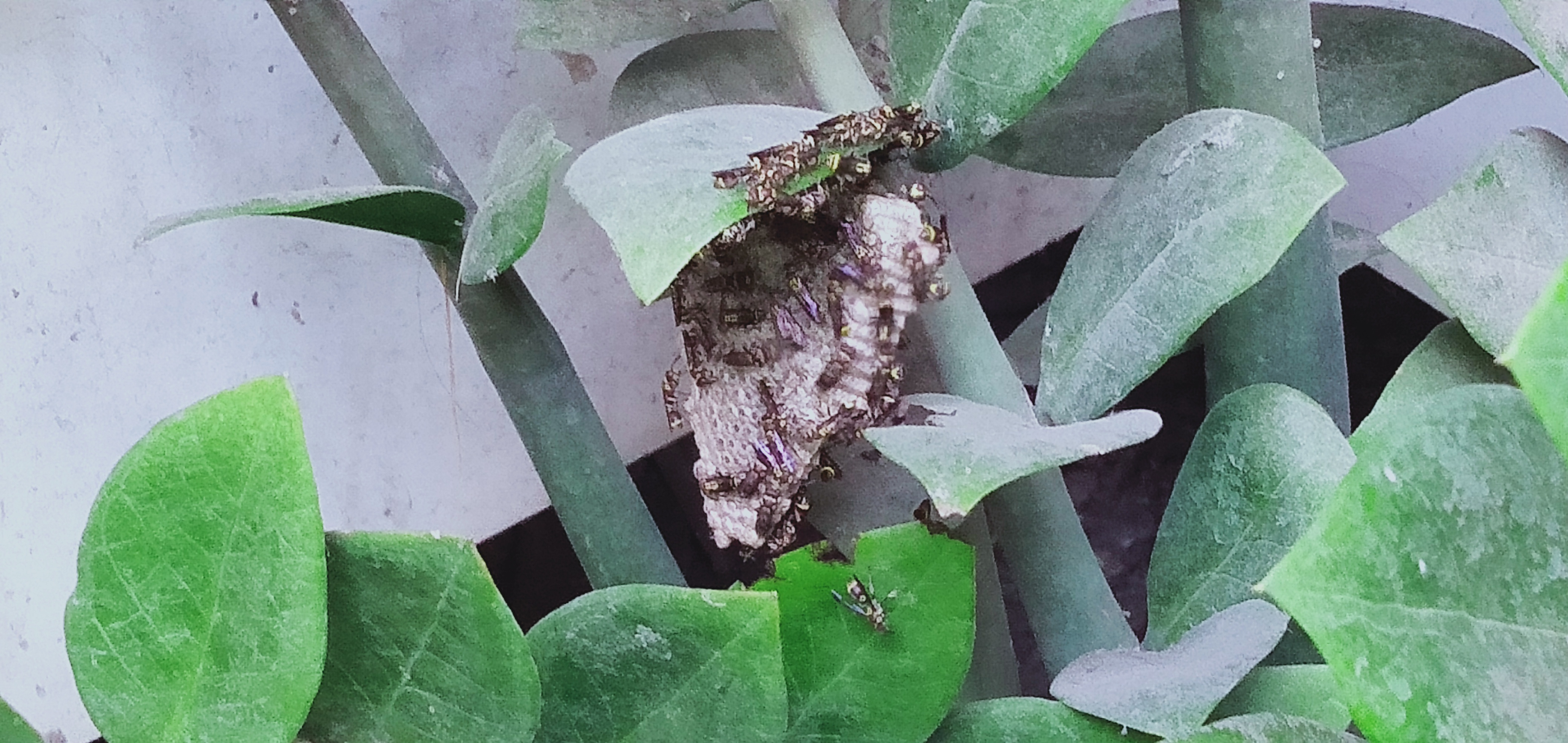 This is the wasps hive near at our house. Lastly, there was an insects buzzing around my face. And when I saw it, it was a wasps. I find their house and this was I discovered. This kind of insect is very painful if we stinged. And of course this is quite interesting to me so I taked the pictures.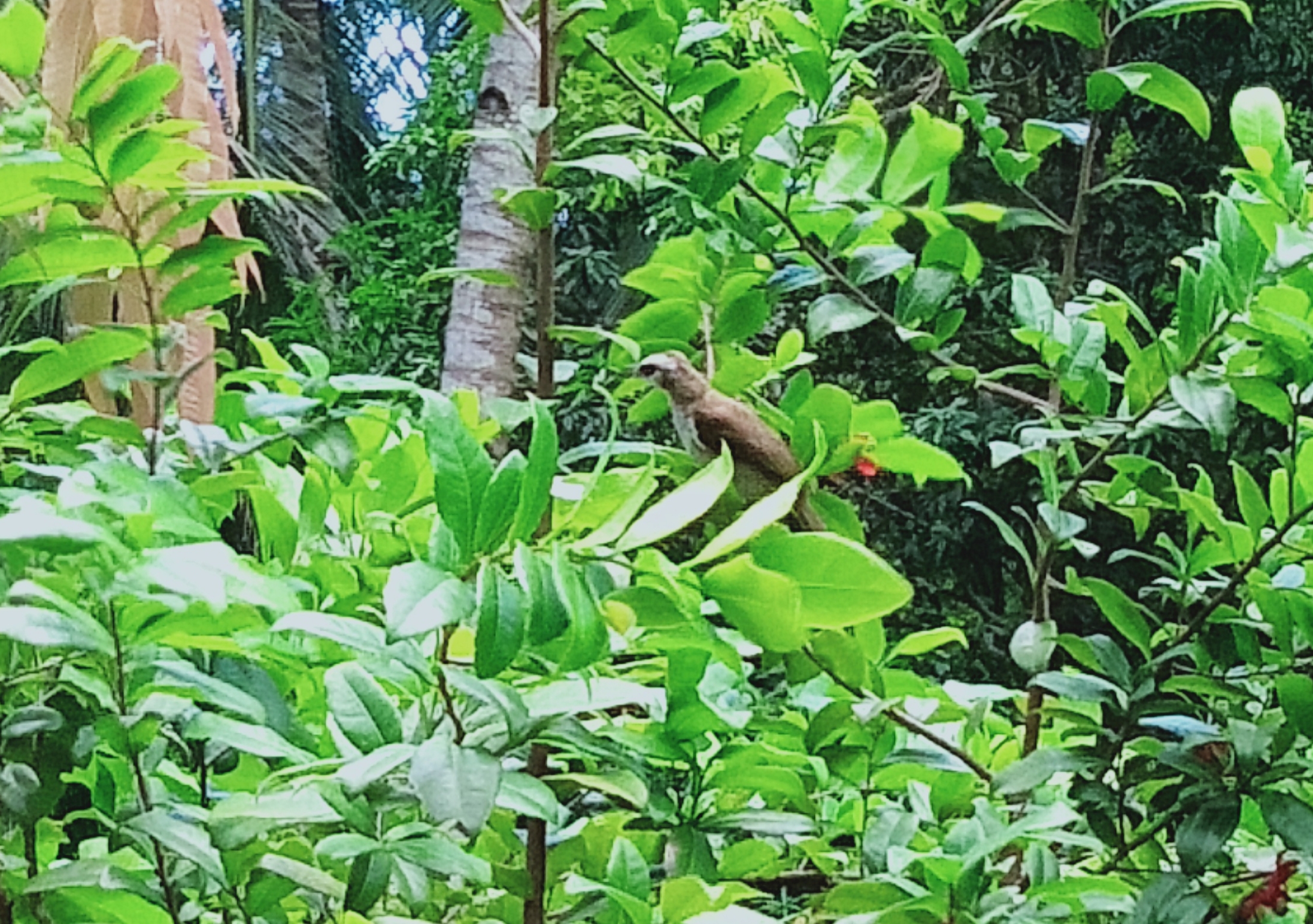 The last of my beautiful picture is this, a bird visiting in our place. Last day,while I was writing my blog, I was distructed by this bird. Tweeting and flying around our house. And when I saw it, I was so very amazed. Flying around, flying from tree to tree and eating something. So I tried to take a picture to it and its very difficult because I cant go near for it will fly and go away. So I hid and try my best shot. But luckily, I got my best picture of it.
Taking different interesting picture is so much fun all we have to do is to a good angle, a good place and a good pictures of it