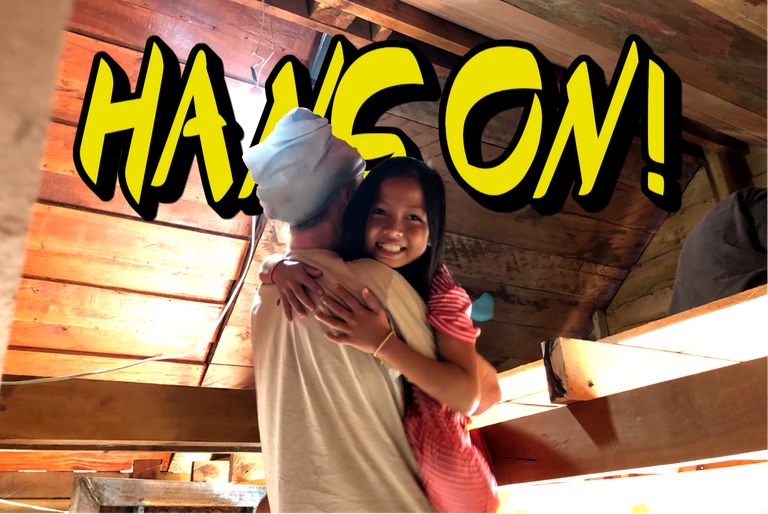 While I was making some curry leaf podi, the youngest member of the construction crew got herself stranded in the ladder-less loft.
Project Staircase 🪜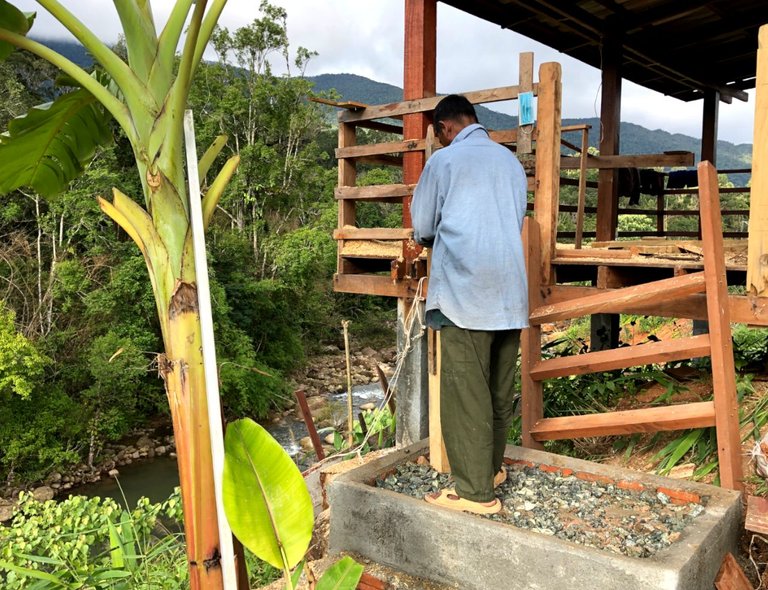 My wife and her brother have been collecting rocks on and off for a few days, all to be used in this concrete step which will receive the mini staircase from the new porch. Along with this staircase, the guys have also been building a ladder to climb up to the loft.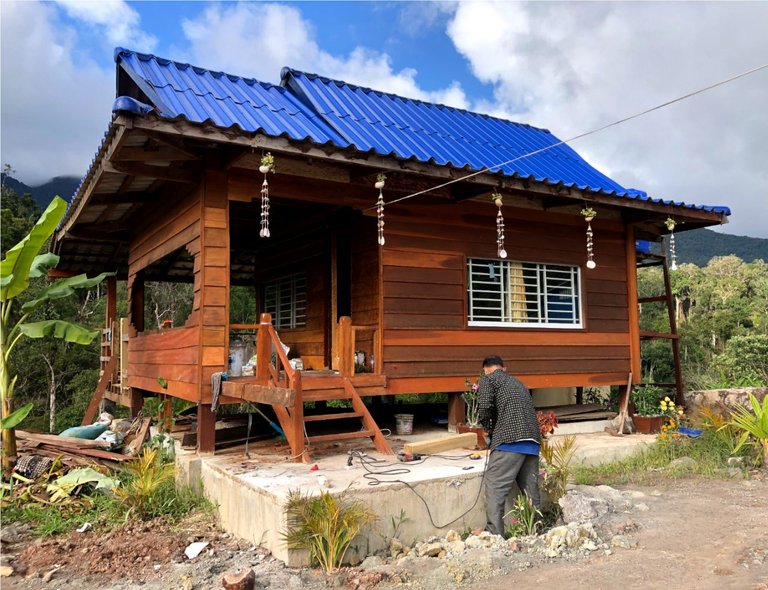 Around the corner, Puu Mab was busy cutting wood for the staircase, ladder, and also his project of the day, a guardrail for the steps of the main entrance to the cabin. I could envision somebody a little intoxicated possibly forgetting to left at the bottom of the stairs and walking right off the edge, so this is a welcome safety measure.
Curry Leaf Podi 🌿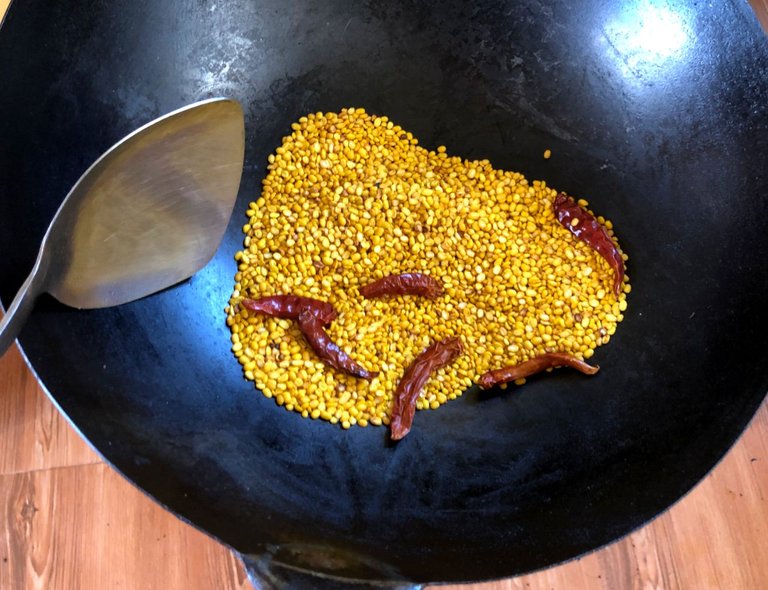 I am a lover of podi (aka gunpowder), basically a powdered answer to Indian chutneys and pickles. I usually make my podis from roasted peanuts and/or yellow dal. A recent big haul of curry leaves gave me a chance to try out a curry leaf podi recipe.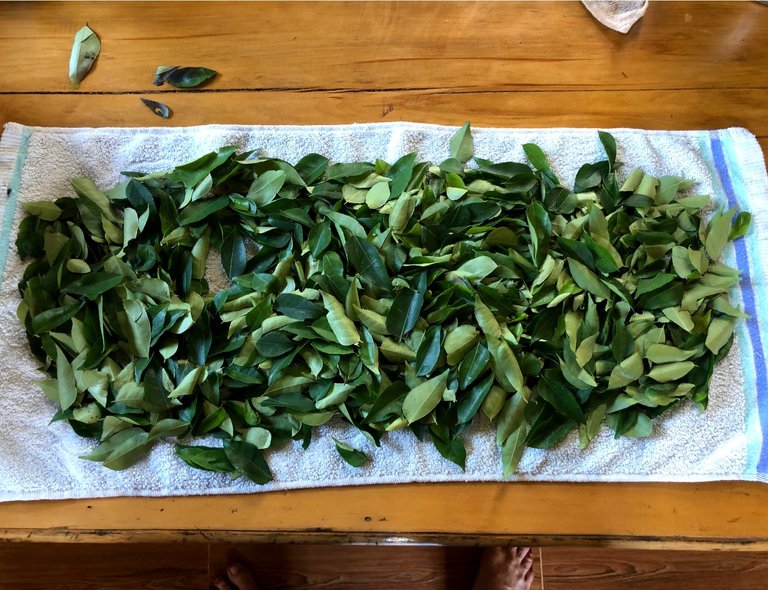 To turn the leaves into a dry powder, I had to wash and dry them on a towel before dry roasting them in the wok. I dry-roasted some cumin seeds, coriander seeds, and peppercorns too, all ingredients that would eventually become one in a ground powder.
Technical Difficulties 🧗‍♀️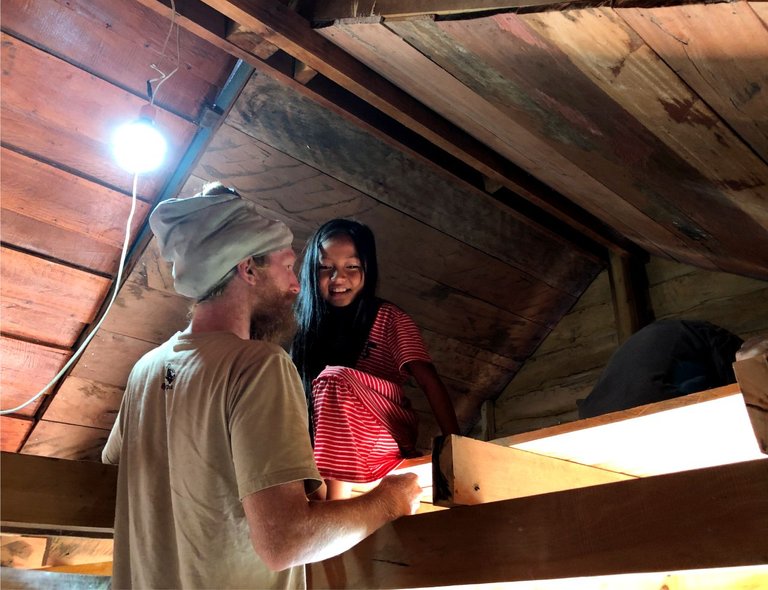 While I was just about to grind everything into a beautiful fragrant powder, I got news that Monkey-B had stranded herself in the loft. The ladder isn't finished yet, so even though she got up there with some help, apparently she refused to let anyone else help her down other than good ole' Dad. I was honored to know I'm worth keeping around for more things than my delicious podis, so I rescued Monkey-B and made my way back to the kitchen.
Back To The Podi 🍚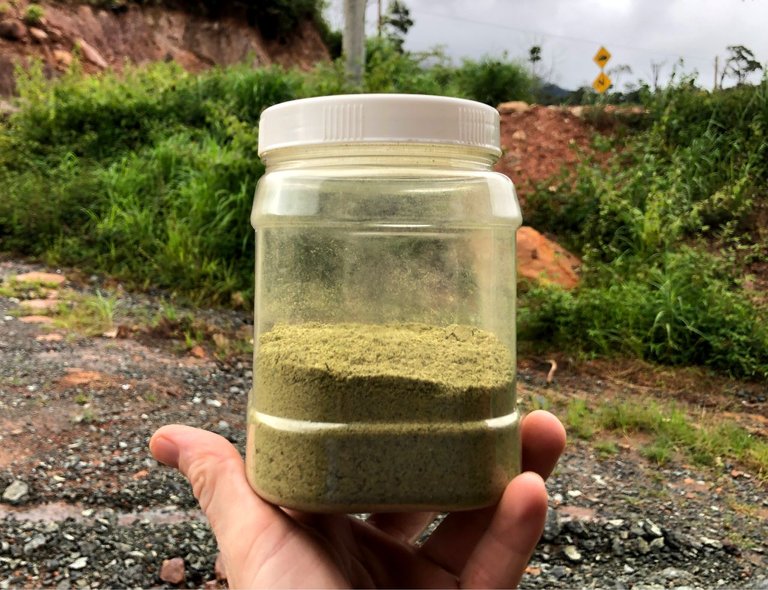 After returning to the kitchen, I found all the roasted ingredients had cooled enough to grind, so I began doing so in small batches, and jarred the results, but not after sampling the product with some hot rice.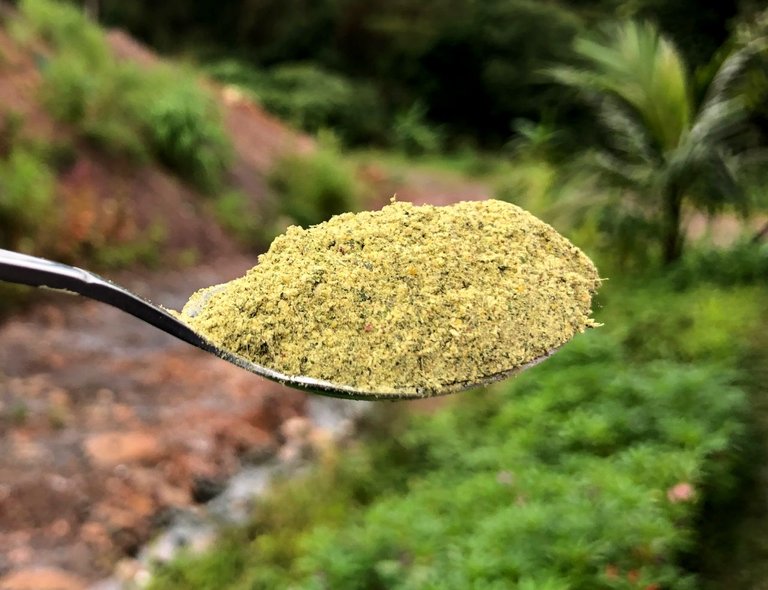 Here is an closeup shot of this beautiful green gunpowder. I liked the flavor of this podi, but chose not to make this a recipe post because I need to like something first before sharing it with others. I will make a few small alterations to the recipe, and in the future I'll share my improved curry leaf podi recipe with you all.

CLICK HERE TO JOIN HIVE AND START EARNING CRYPTO LIKE US