Dear all Asean community members, Let me introduce myself. My name is Fauzi. I am an old blogger in hive but a minnow in power. I hope power does not matter in the community. This is my first post in the Asean Community. I know that we have similarities to many things as Asean people.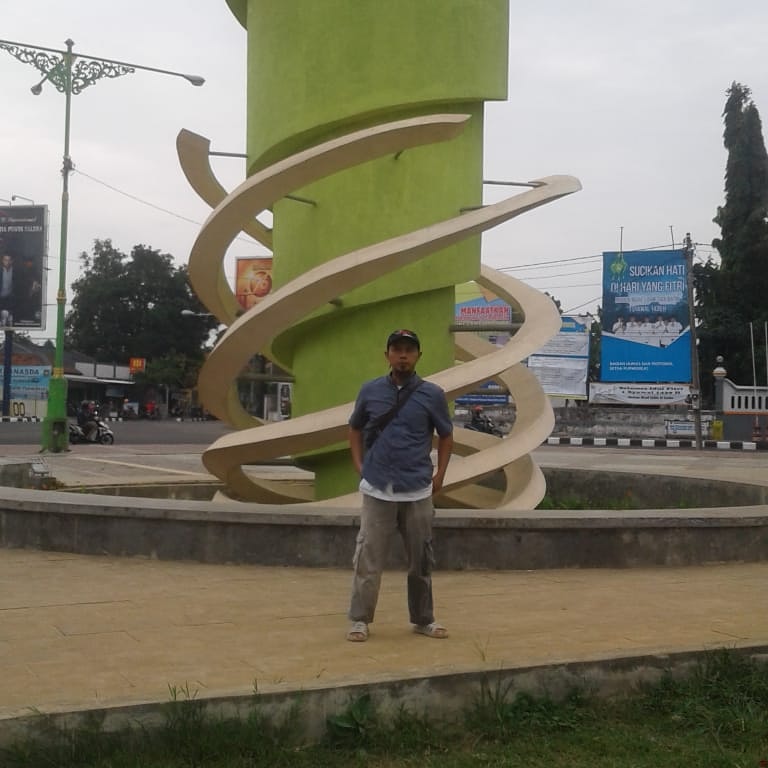 I took a photo in the center of my home town Purworejo
I was born and live in Indonesia. Yeh, Indonesia is a big country with thousands of islands and a million acres of sea. However, when you come to Indonesia, the lives of the people are not as prosperous as the land.
I have been hive blogging since 2017. I left the platform for more than 2 years. I was back to hive in 2020 in the early days of covid drama. The platform was steel steem. I still have steem account but it is not active. I prefer to use Hive.
My home town
I was born in Purworejo. It is a small district in Central Java. Java Island is divided into five provinces. Jakarta, Banten, Wet Java , Central Java, and Yogyakarta. I spent my primary and senior school in Purworejo. Then I continued my diploma in Yogyakarta. Yogyakarta is the last Kingdom on Java Island. Before the Kingdom united with Indonesia, the Kingdom's name was Mataram. I like the history of the kingdoms in my country, from Singasari , Majapahit, and the last Mataram Kingdom.
I like history
The remains of Majapahit may exist in some Asean countries, like the Philippines and Thailand. Kali Silat of Majapahit is the remains of the Majapahit battle techniques. However, in Indonesia, the Majapahit Kali silat has been extinct. In my history, Kali Silat was developed by Kebo Anabrang. He was one of the best high soldiers in Majapahit. He and his troops were sent to the Philippines, Malay and Thailand for the Kingdom missions Pamalayu. He and his armies influenced the fighting style of the islands that he situated. In my country, the technique of Kali silat has lost. The remains of the battle technique was Pentcak Silat. Pentcak Silat is more general than Kali Silat. I am not sure if the Filipinos have a different history of Kali silat. I just want to share and I am proud that the Philipinos develop the old battle techniques.
First sight of the Asean Community
I am very impressed by the community, which is why I decided to join. I hope, as Asean people, we can find more sameness rather than differences. I hope you will welcome me to the community.