I enjoy taking photos. It is a Sunday night and I am going to share some photos that I took with my GoPro to show everyone what GoPro's pictures are capable of.
20 Megapixel - One of the best things of taking pictures using the GoPro is the super wide angel. The last time I used one was my sister's GoPro 4. Then I bought SJCAM M20, used that for five years sold it and bought a Fimi Palm which has a built in gimbal and after extreme use, three months later, the gimbal went berzerk. So I got a new one replaced by the seller and sold it and I decided to get the GoPro 9. At the moment GoPro 10 is still new so it is quite expensive, So I am going to wait for a couple of months and when its price drops, I am going to sell off my GoPro 9 and get the GoPro 10.
The market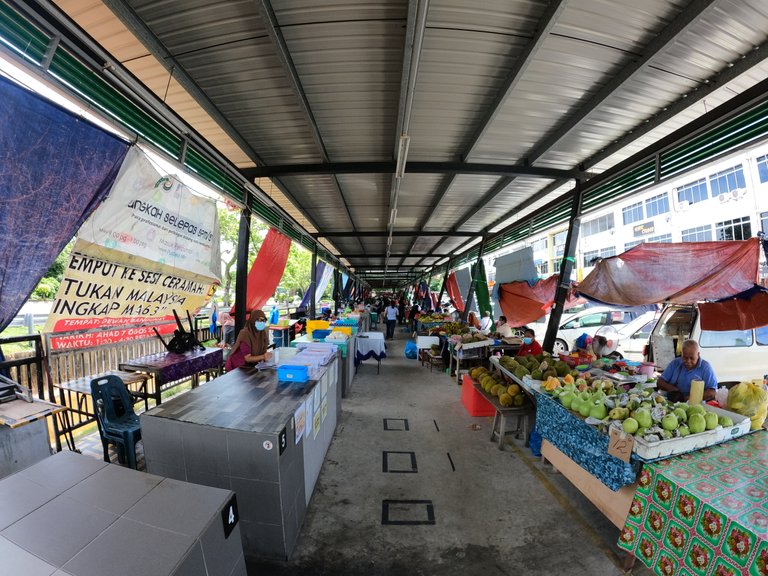 A couple of days ago, I went to the local market . I took this photo from the far end of this market to give it a depth of field.
DIY Mart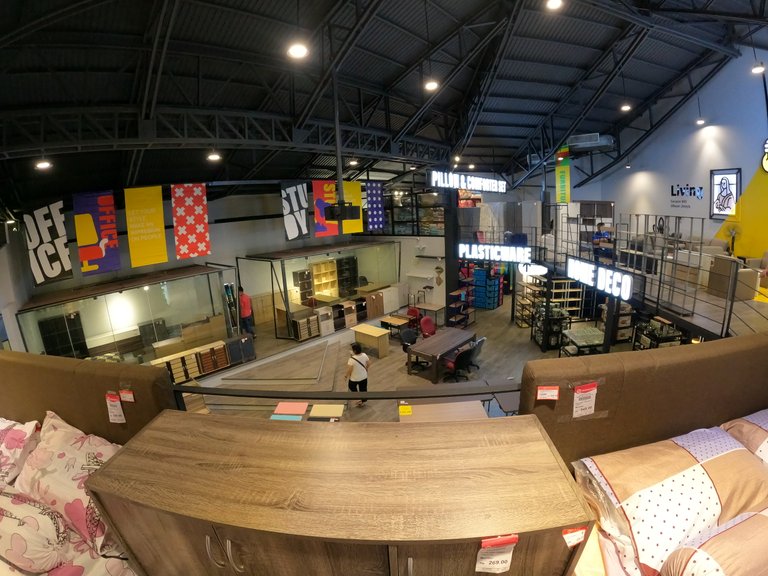 This picture was taken at the second floor of a new DIY store that has just opened recently. Lots of affordable furniture to buy.
The moon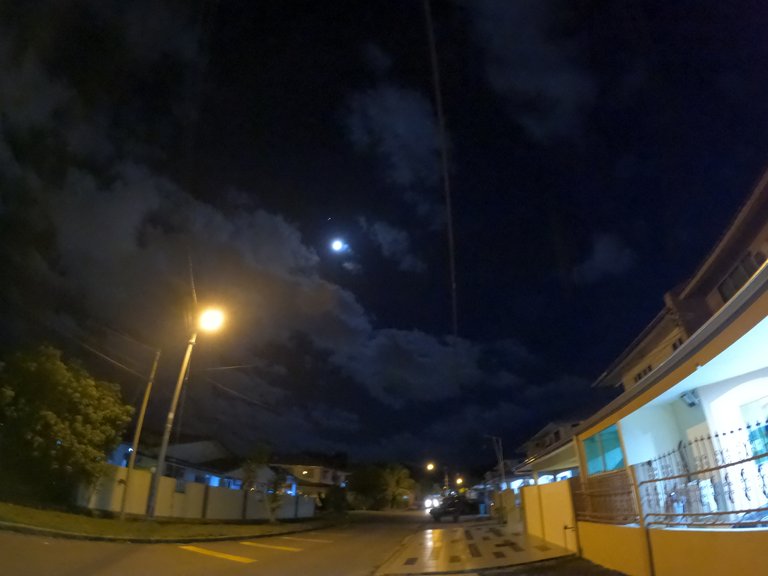 I used my phone to take this photo but it appeared in a white ball of light and my DSLR camera could not take the photo. Maybe, some settings need to be adjusted. But I managed to snap this with my GoPro . Maybe, if the streets were darker, the moon would show up more clearly. Usually, for photos, if there is another light source that is next to the item that your planning to take a picture of, the camera gets slightly confused with the lights.
The Marina waterfront and Pullman hotel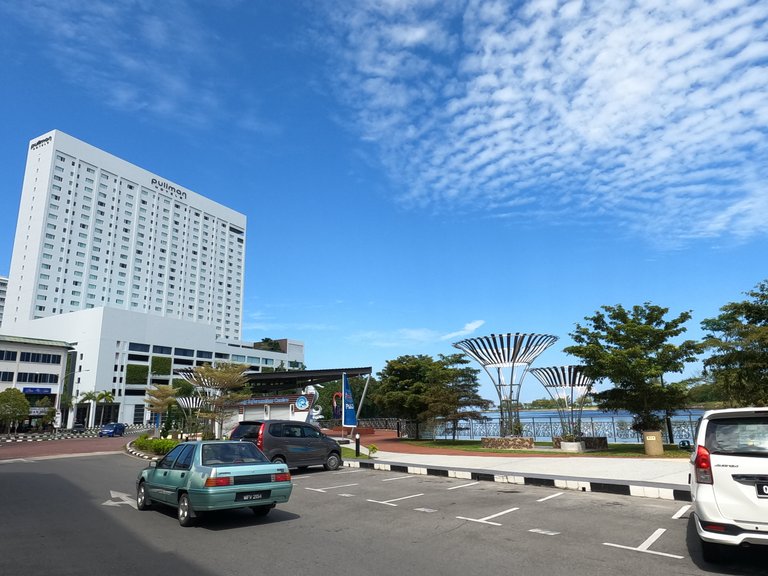 This is one of the modern hotels in the city. There is also Marriot hotel but somewhere out of the city.
Water village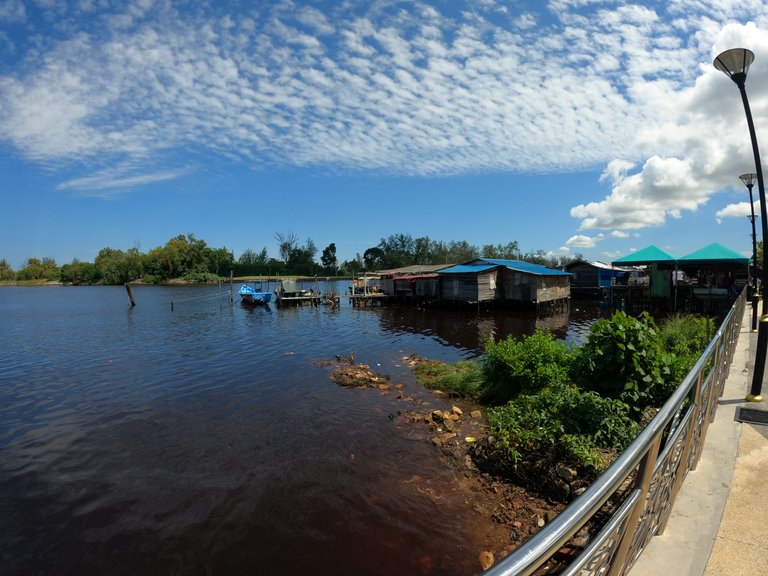 These are some of the only water houses built on the river. Usually, they earn a living by fishing. I think long before the city found out, it was a fishing village but that is all gone now. Only some remnants left.
My wife and I at the park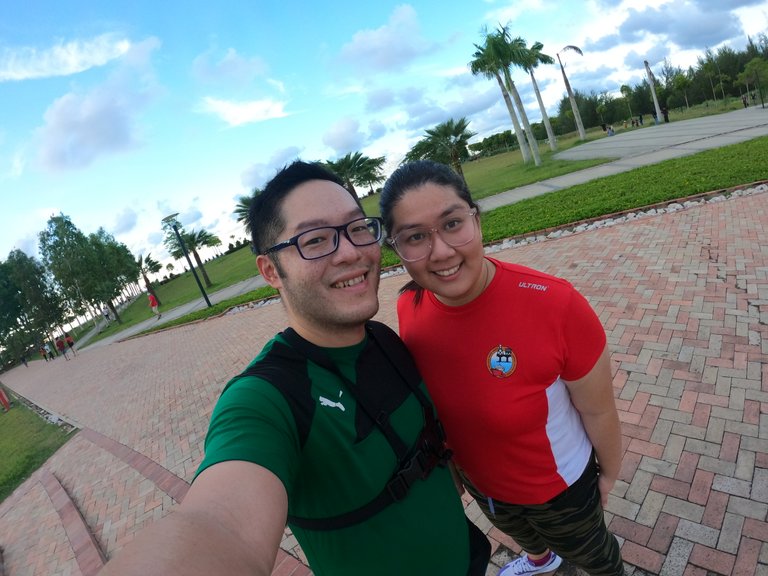 After jogging, I took a picture with my wife. I do not the word wefie... I do not know why. hahaha.. I had the chest mount where my GoPro was attached. I wanted to see what the stabilization was. So far, alrite but still a bit shaky even with hypersmooth.
The view in my car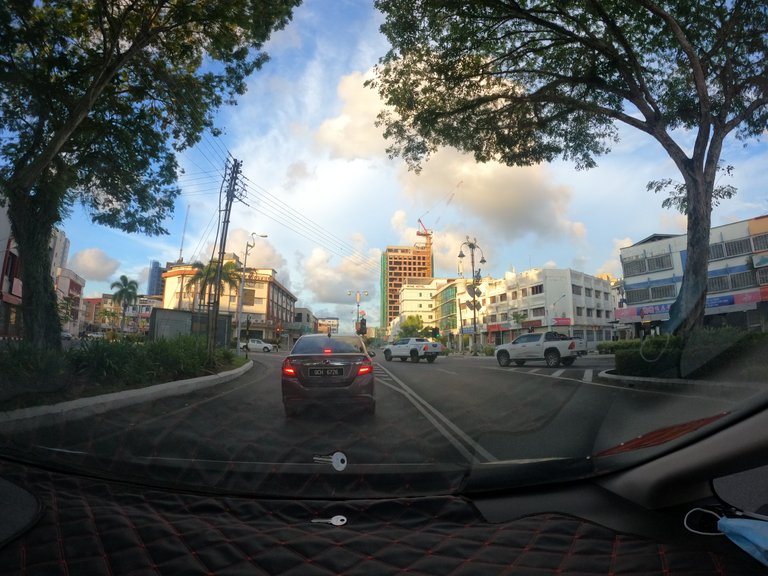 Many buildings are popping up at rapid speed and I can see the skyline expanding. In ten years time, when I look back, I am pretty sure the whole city would be filled with tall buildings. The building at the far end is a hotel that is almost completed. Most of the buildings that you see here are from the older part of town. Heritage.
Hope you enjoy reading this and looking at the pictures.
Have a great day and do stay safe.
@luueetang
www.youtube.com/luueejanice