---
Hace unos días salí a caminar, aprovechando que ya tengo teléfono nuevo decidí tomar fotos, y volviendo ya en la tarde noche pude tomar esta foto de la luna que me gustó mucho como quedó, la edité un poco para resaltar mas la luna pero igual me pareció muy genial haberla podido capturar justo sobre esta farola como si fuese el bombillo que falta.
Al llegar a casa se me ocurrió este pequeño escrito que les quiero mostrar hoy, ya que últimamente he querido practicar un poco mas la escritura.
---
Iluminas mi solitaria noche,
y me haces compañía constantemente,
sentado sobre mi techo,
te observo muy fijamente.
Anoche me fijé que no estabas,
pues muchas veces te vas sin aviso,
y aunque no estés siempre conmigo,
cuando estás me cambias totalmente.
En mi cielo nocturno mental,
nunca falta tu luz,
se que eres fundamental,
así que no te vayas mi luz.
---
You light up my lonely night,
and you keep me company all the time,
sitting on my roof,
I'm watching you very hard.
Last night I realized you weren't there,
because a lot of times you leave without warning,
And even if you're not always with me,
when you're there, I totally love you.
In my mental night sky,
your light is never lacking,
I know you're fundamental,
so don't go my light.
---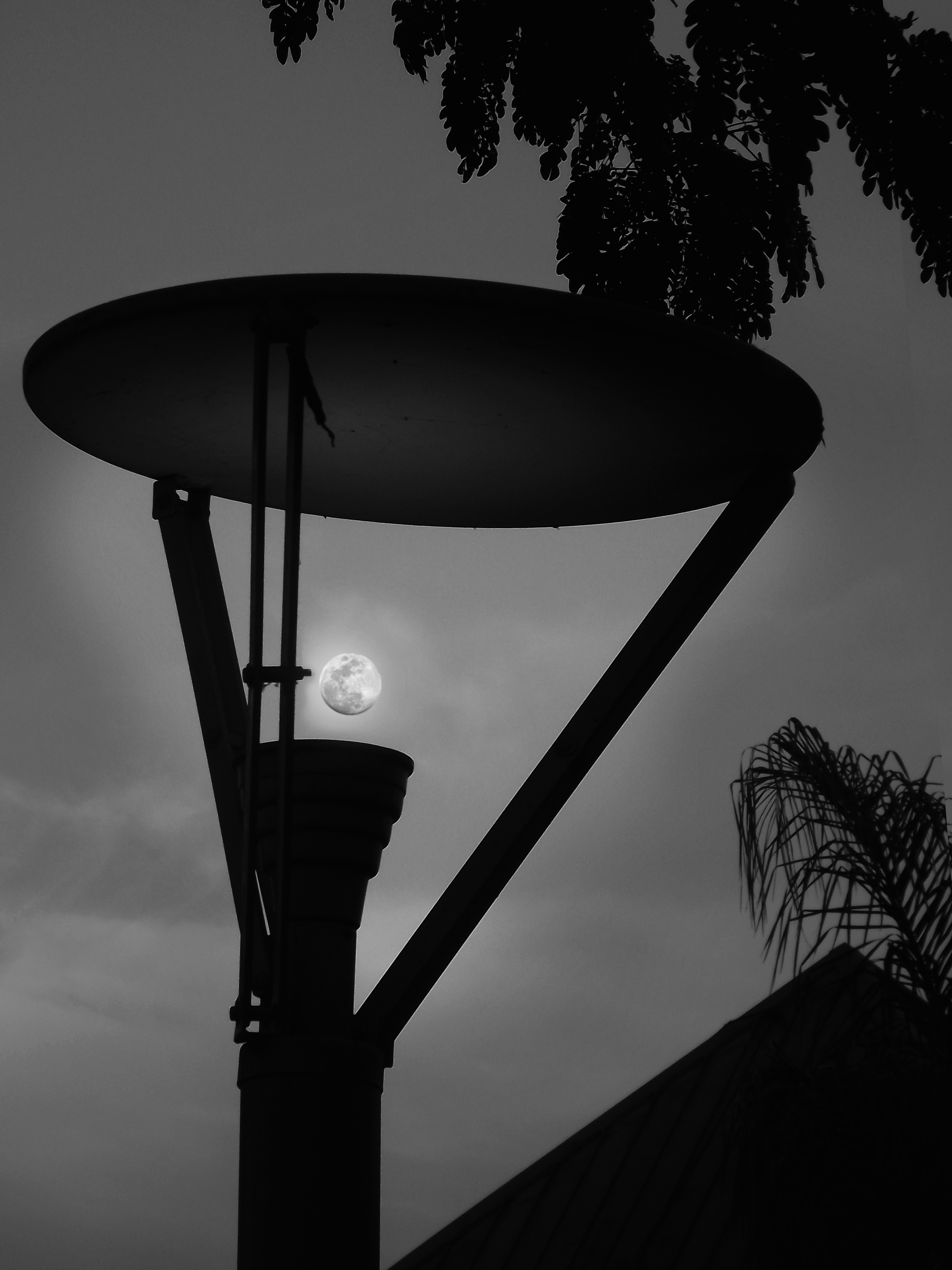 ---
Espero que el post de hoy les haya gustado y si es así los invito a seguirme, estoy subiendo proceso de mis ilustraciones, y demás cosas que ya irán viendo si deciden seguirme, ¡Agradecería mucho su voto y su comentario amigos!
I hope you liked this post today, I invite you to follow me, I am uploading process of my illustrations, and other things that you will see if you decide to follow me, I would be very grateful for your vote and your comment!
---
Puedes ver trabajos de ilustración, diseño y fotografía en mi cuenta de instagram así que te invito a seguirme también por allá:
You can see illustration, design and photography works in my instagram account so I invite you to follow me there too:

IG: @aleluuyya