Despite the fact that bears are quite common in our region, I personally, of course, have never met them. Although I have heard that on
Taganay,
one of the largest natural parks in the
Southern Ural
, tourists periodically meet bears. My only acquaintance with bears in my life took place in the
Yang Bay Ecopark
located near
Nha Trang
, Vietnam.
Несмотря на то, что в лесах моего родного края вполне себе водятся медведи, лично я их, конечно, никогда не встречал. Хотя я слышал, что на Таганае, одном из самых крупных природных парков Южного Урала, встречи медведей с туристов относительно частое явление. Моё же единственное в жизни знакомство с медведями состоялось в экопарке Янг Бэй, расположенном недалеко от Нячанга, Вьетнам.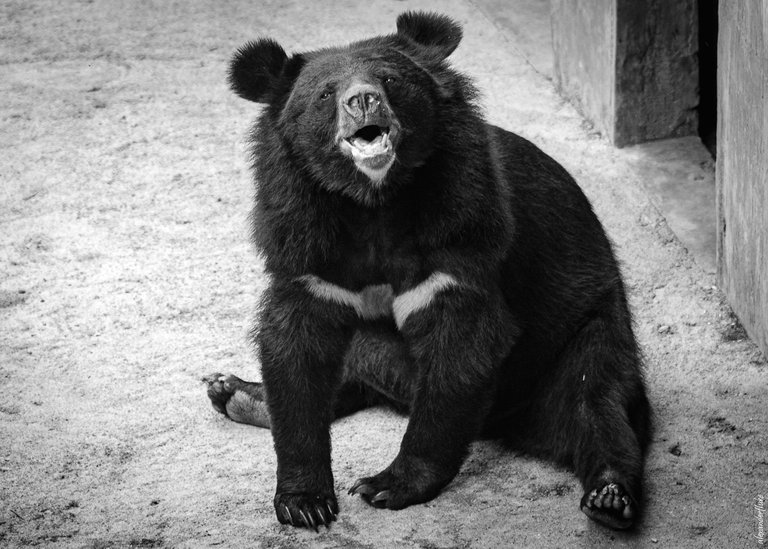 These were
Asian black bears
most common in
East Asia
. Their distinctive feature is a white spot in the sternum area, similar to a crescent moon, which is why they are also called moon bears.
Это были гималайские, или азиатские чёрные медведи, наиболее распространённые в Восточной Азии. Их отличительной чертой является белое пятно в области грудины, похожее на полумесяц, поэтому их также называют лунными медведями.

С помощью объектива 300mm, мне удалось сделать несколько портретных снимков этих прекрасных созданий природы. Однако, как всегда, внешний вид обманчив: в дикой природе эти животные настоящие хищники. Надеюсь, вам понравятся мои картинки. Спасибо!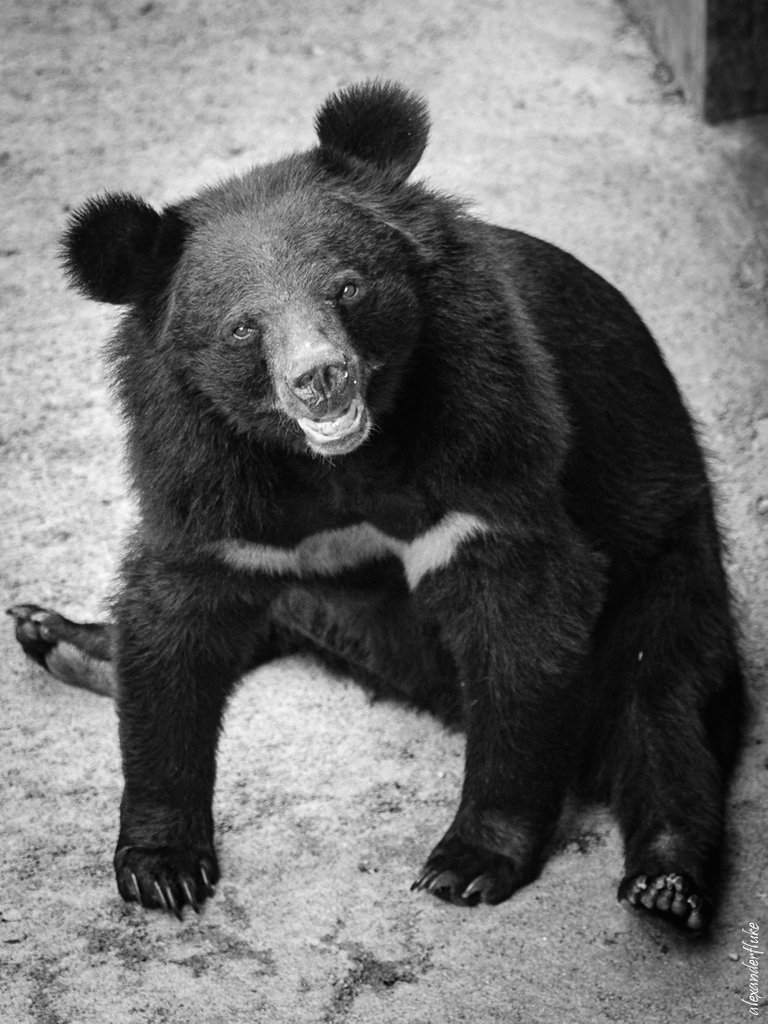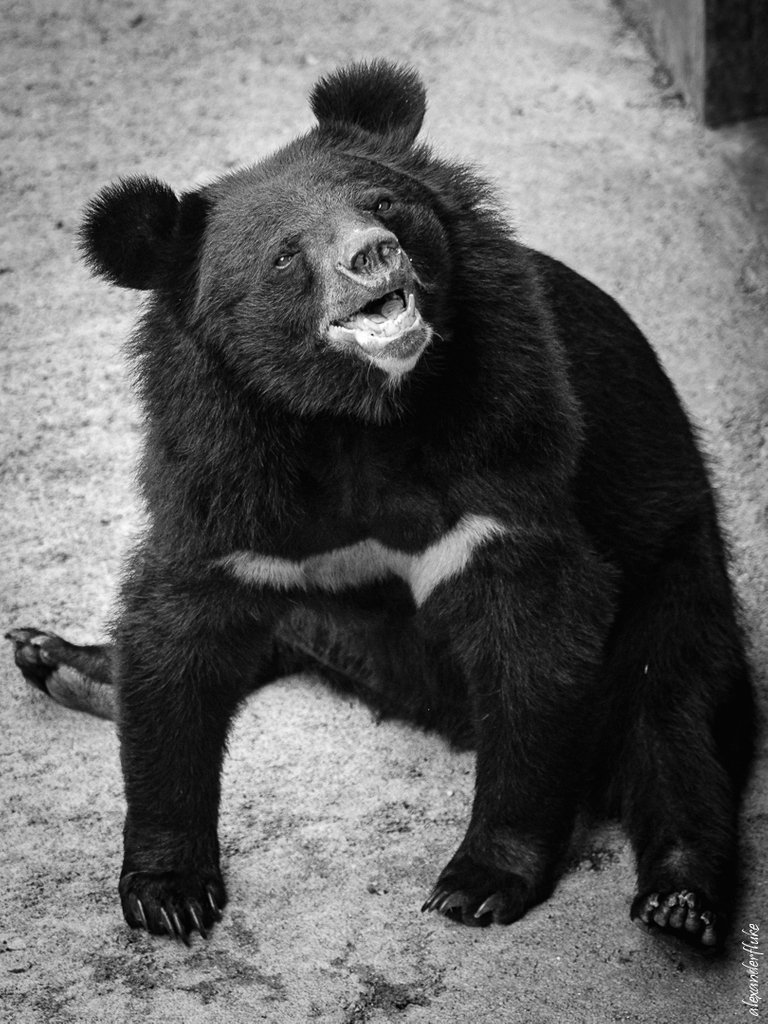 With the help of a 300mm lens, I managed to take several portrait shots of these beautiful creatures of nature. However, as always, the appearance is deceptive: in the wild, these animals are real predators.

I hope you like my pictures. Thank you for visiting my blog!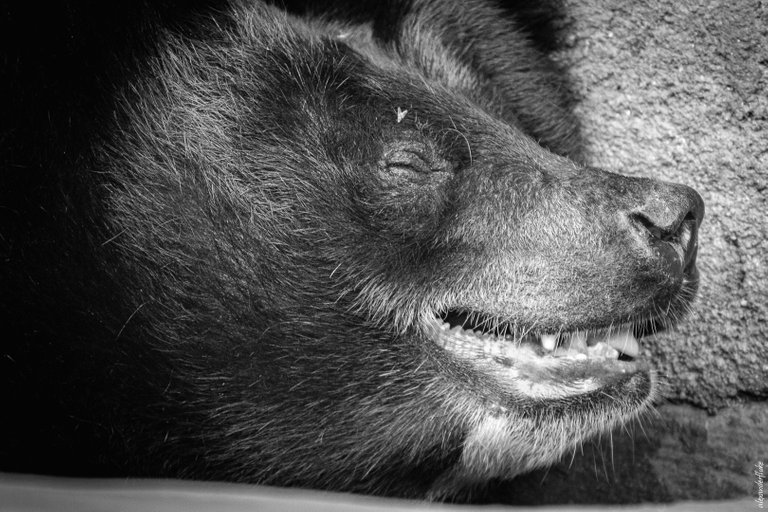 @alexanderfluke's pics 
for the #monomad challenge by @monochromes 
Canon 650D + EF17-40/2.8L USM + EF70-300/4.0-5.6 IS USM 
© All rights reserved 
...



published via Ecency  —  powered by Hive