Recently, I have been taking many shots of creepy crawlies, this little fella is a jumping spider, shot while he was taking a rest on my motorcycle. At about 8 to 10mm across it's quite difficult to take in the detail with the naked eye but with the help of a bit of macro, it's amazing to see it's many eyes and how furry it is.
Despite their size, these little critters can jump a long distance, pouncing on their prey they are very efficient hunters.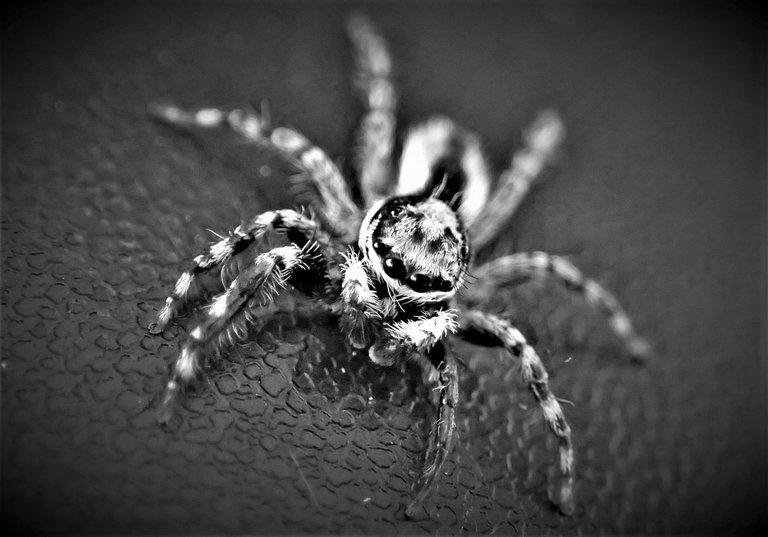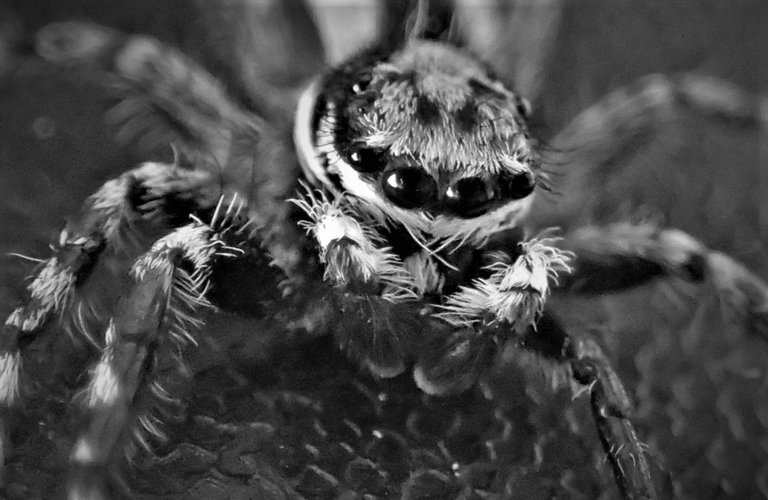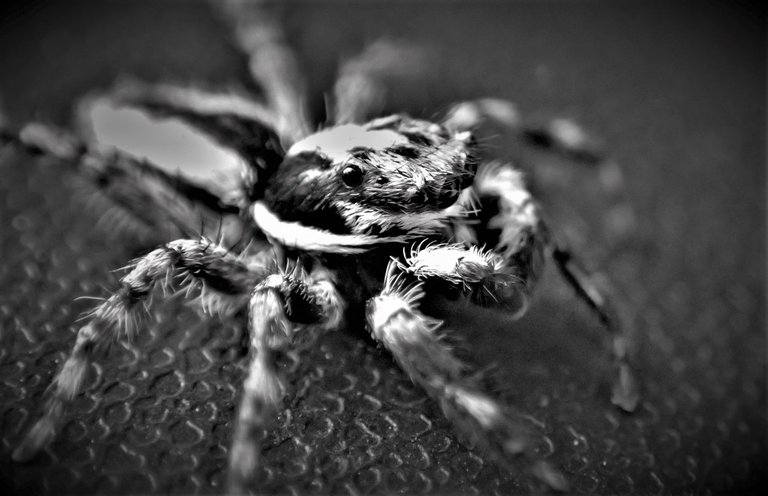 Thanks for taking a peek at my post, until next time stay safe folks!