This is my entry into todays #monomad photography challenge.
Here is a focus stacked image created from 33 separate shots at F2, 1/250sec, ISO200.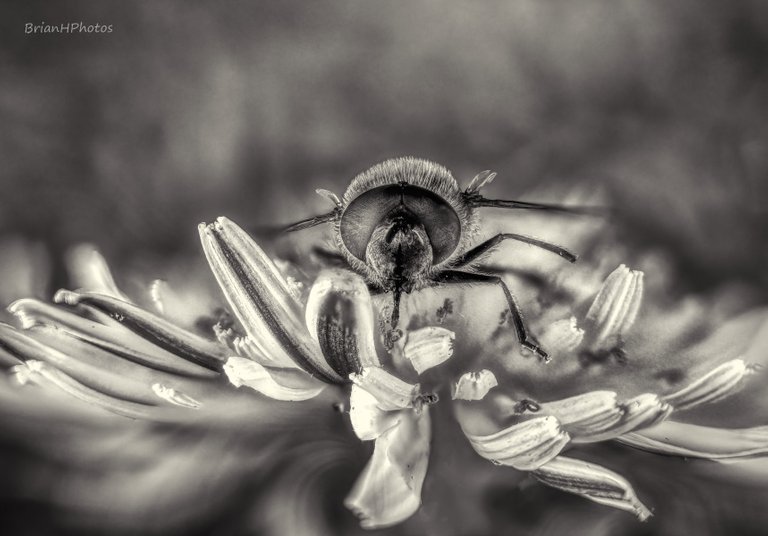 Click on the image to view at higher resolution
Images taken with the Olympus E-M1 III and 25mm mitakon f0.95 lens + 10mm extension tube
Stacked with Zerene Stacker
Edited with Capture One and Aurora hdr
I normally use my 60mm macro lens for close up shots but it was not suitable on this occasion. It was either too tight on the subject or if I pulled back then the background was not sufficiently out of focus.
To the rescue came my Mitakon 25mm f0.95. I used it with my 10mm extension tube and shot at f2.0 and it gave the results I was after.
The Mitakon is a manual lens so I had to focus stack using the old method of manually turning the focus ring a small amount between each shot.
Some more images I created of the the same fly and dandelion.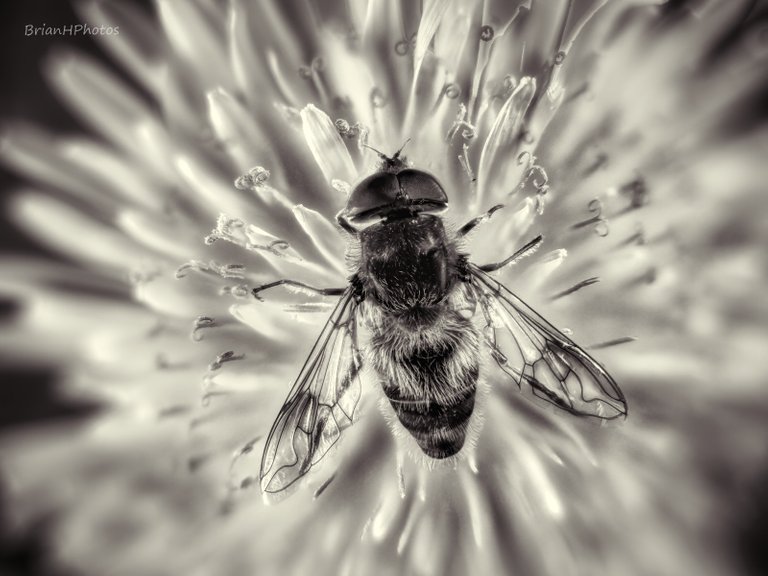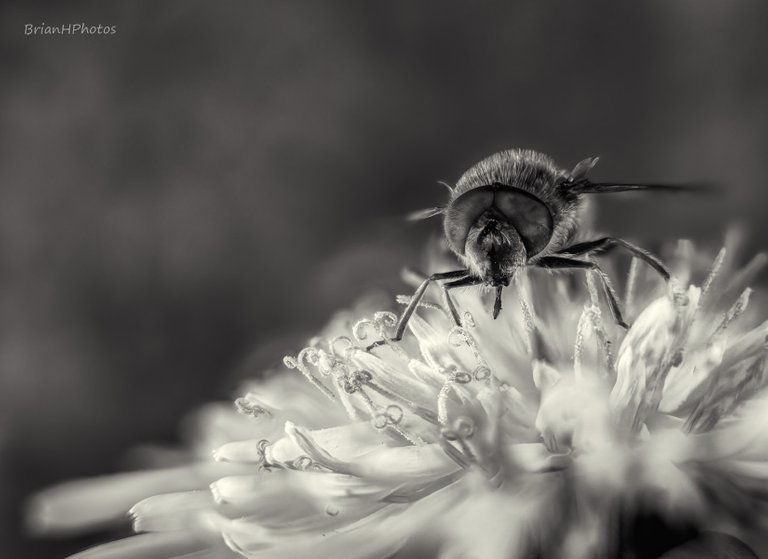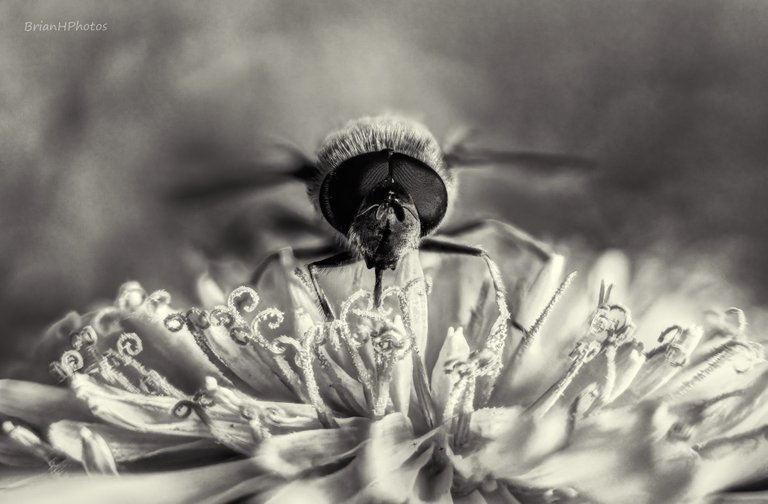 If you would like to know more about how I create my macro images then please take a look at my tutorial, see links below
Part 1 Introduction
Part 2 Preparing Insects
Part 3 Preparing Flowers
Part 4 Equipment
Part 5 Shooting the stack
Part 6 Processing the stack
Part 7 Editing the stack
Part 8 Final Summary
Thanks for taking a look at my photography
@brianhphotos