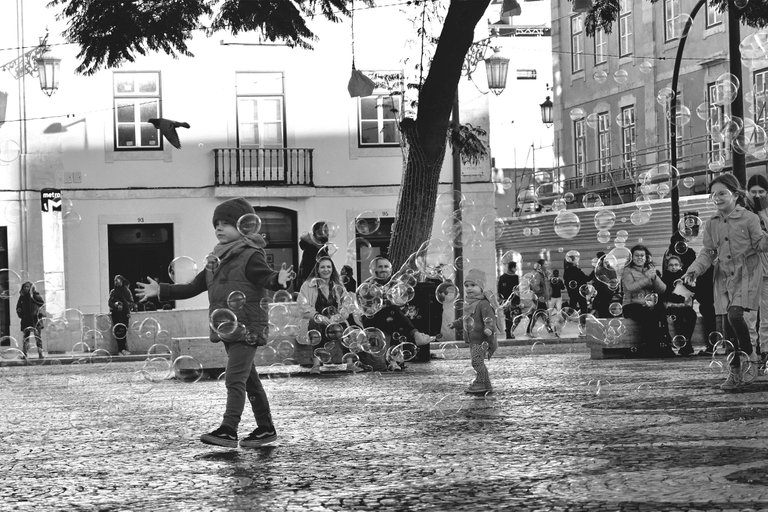 This was a nice surprise. So many bubbles in th middle of Lisbon :)
I do not do much street photography, though I do like to see the photos others take. I lack training and I don't know if people that I accidently shoot don't get annoyed, so I generally don't do it.
I just couldn't resist this time.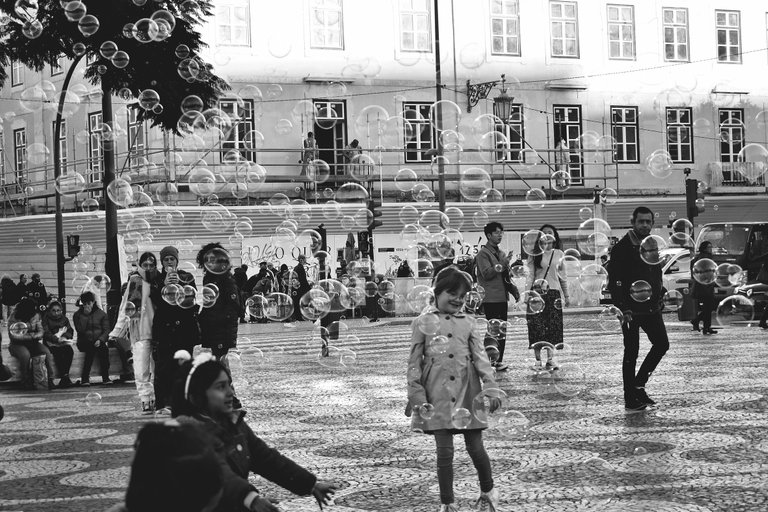 There was this guy with bucket full of magic water and a bubble devise I haven't seen before. All the kids that were passing by immediately loved and it doesn't surprise me. Hundreds of colorful bubbles flying around waiting to be popped.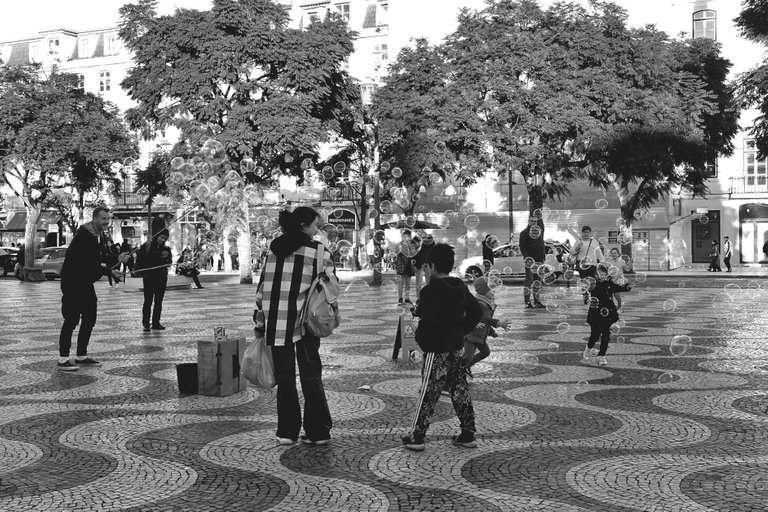 This is the super devise I was talking about. A long line with multiple hoops. It does make sense if you want to get lots of bubbles and I does the job wonderfully.
I used to see guys with one giant hoop that as making one giant. bubble.. and I mean human size giant bubble that would look like a flying rainbow.
Here they go for quantity - I admit, looks like way more fun. And with the light wind, they were slow and lazy. Lovely view.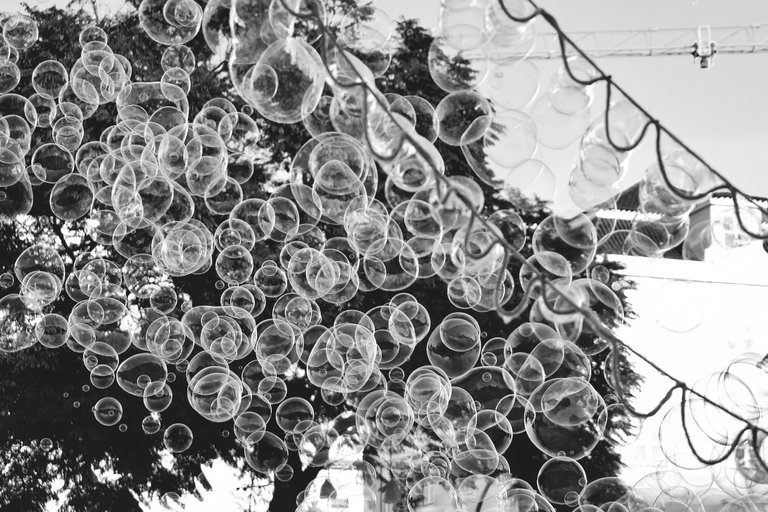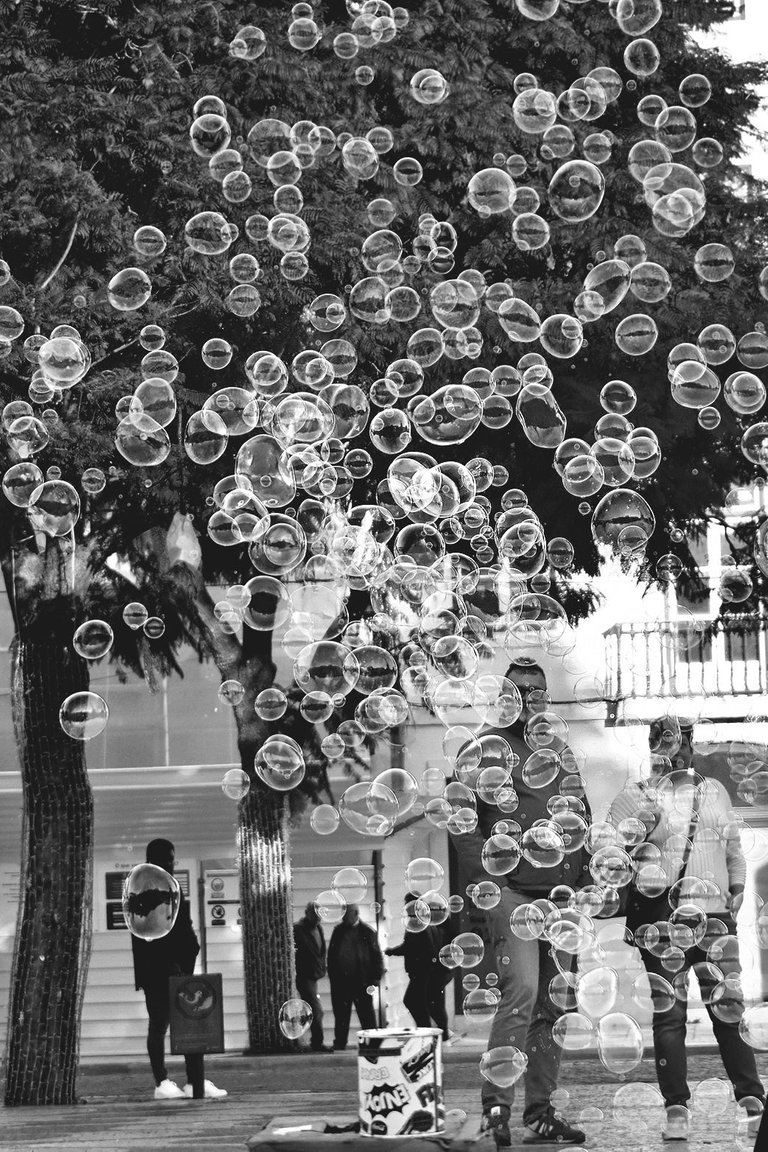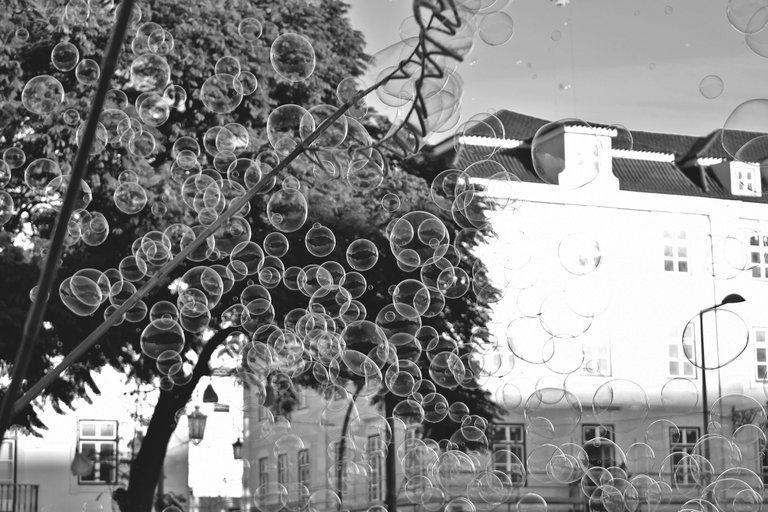 Oh the ugly yellow signs with breakdancing stickman. Ruined almost every photo an it was almost impossible to avoid it.
Now it has the spotlight.
There!



»«
Shot with Nikon D5500 + Nikkor 18-55mm lens
All photos and text are my own.
»»-------------¤-------------««