I was taking a walk through the streets of Milano hunting for new scenes or things that I can photograph and one of my passion is to spot good street art, in the form of graffiti or some other way of expression. At the intersection between some streets a graffiti welcomed me with a powerful message that I simply needed to capture on my camera - One people one world! Hope that you like it as much as I do.
This is my entry for the #monomad challenge run by @monochromes .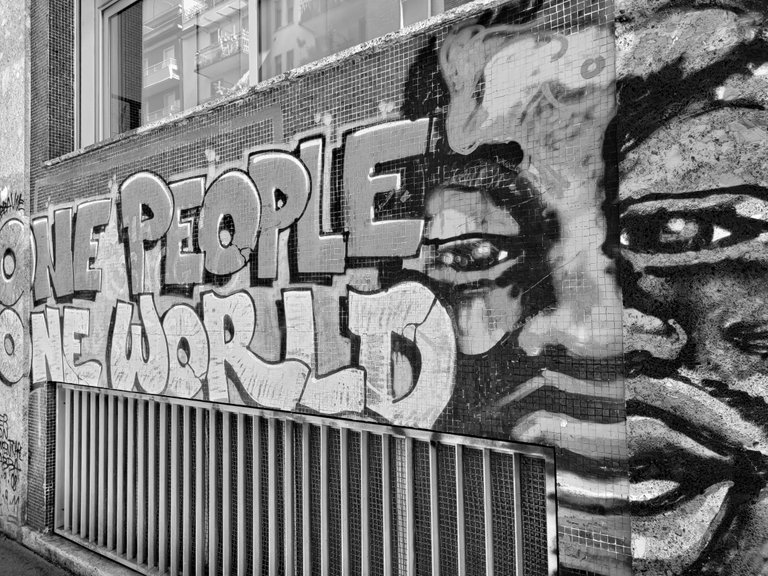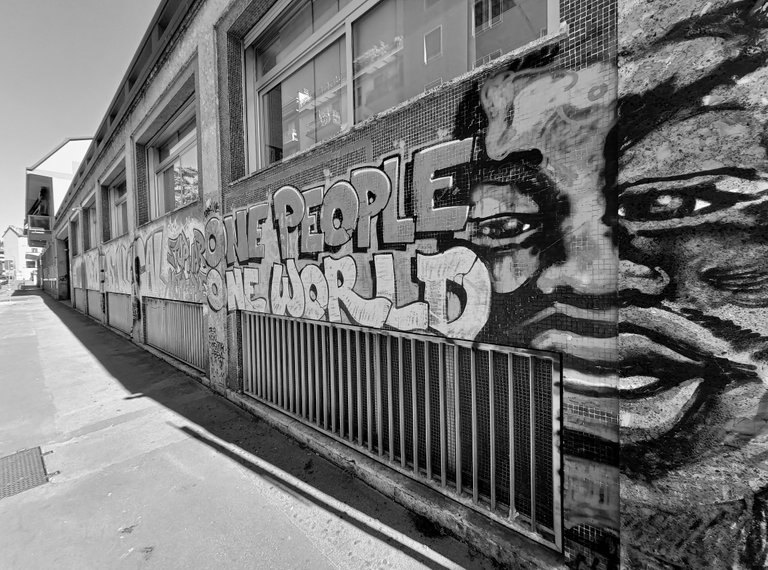 I tried to capture the representative scene and afterwards I have taken a wider one with the entire building on which the street art was looking at me. Probably I could take more photos from different angles, but the two photos that I have taken should be enough to reveal the beauty and the power from within.
Device used to take the photos: Asus Rog Phone 3 Strix Edition
Device camera and resolution: Sony IMX686 64 MP wide
Editing program: Adobe Photoshop Elements