Hail to the Hive!
Recently we took a flight ( my last one ) in @iamyohann's gyrocopter. We decided to go look at some things we wouldn't normally go look at and have a scout about.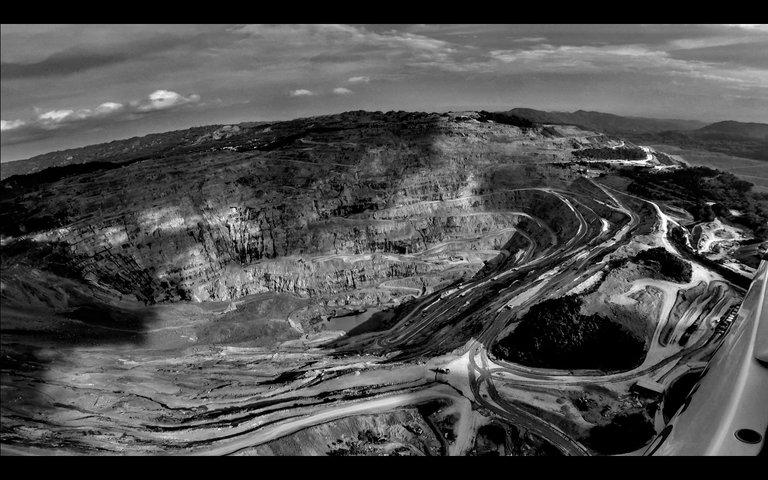 One of the sights we saw was this huge quarry site. It's practidally a hollowed out mountain like something out of James Bond.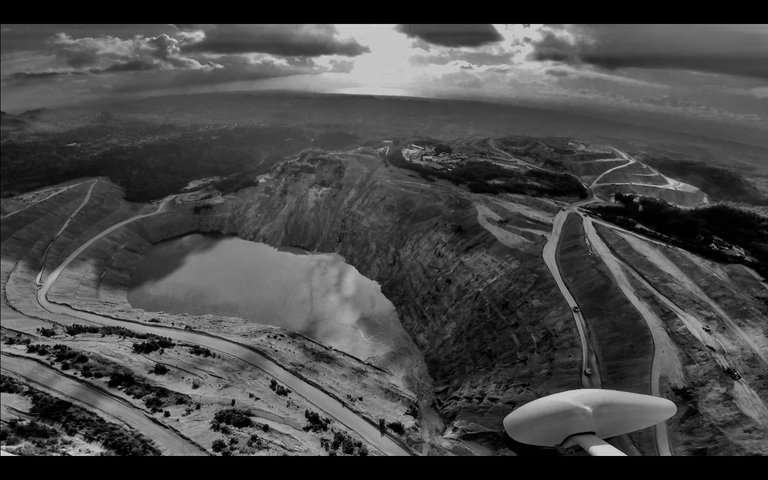 If you look carefully you'll see what look like tiny trucks but are actually massively huge trucks bringing out the mined aggregate. The scale of it is impressive but the damage to the landscape is depressing.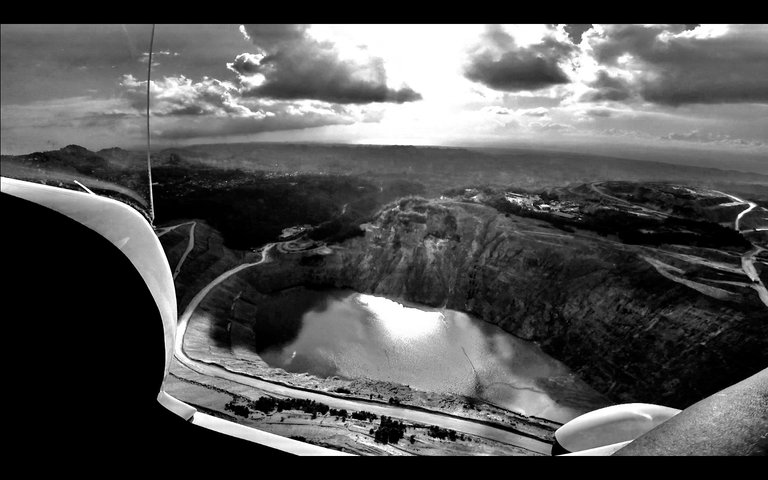 What will they do when its finished? Move on the the next mountain??!