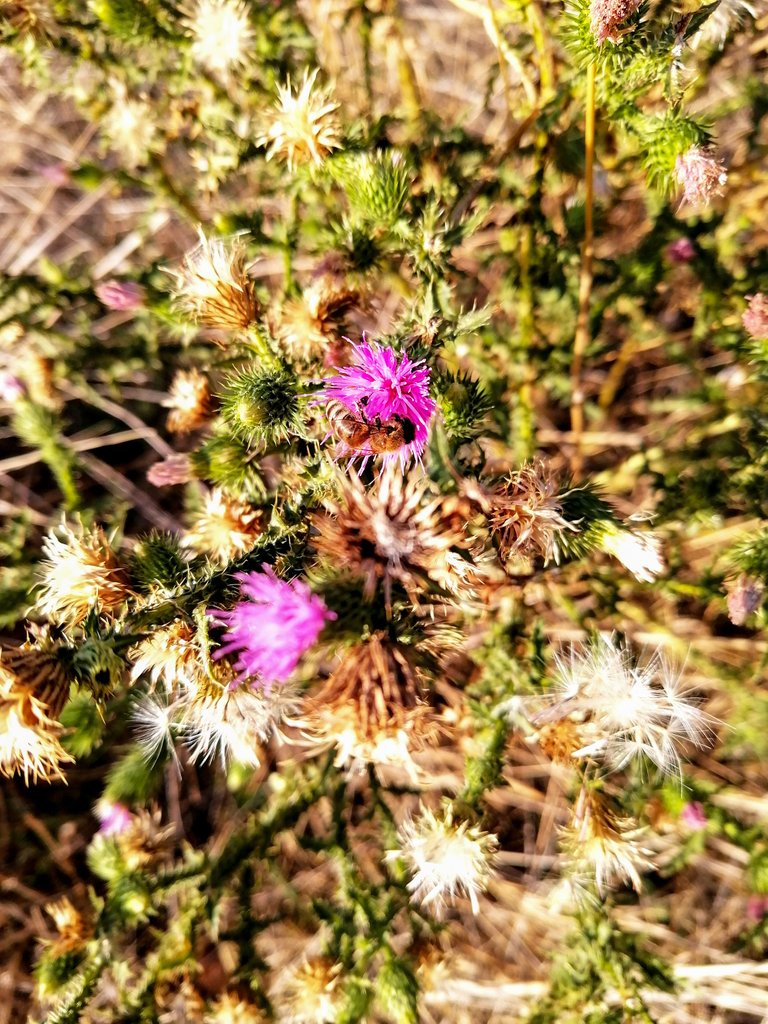 Do I know what I photographed here?
This can now turn into a constant fun game where I, along with all of you, will have to guess what I photographed. What the author wanted to say, as it is said. 🤭 (That is so typical of a chaotic and disorganized person like me.)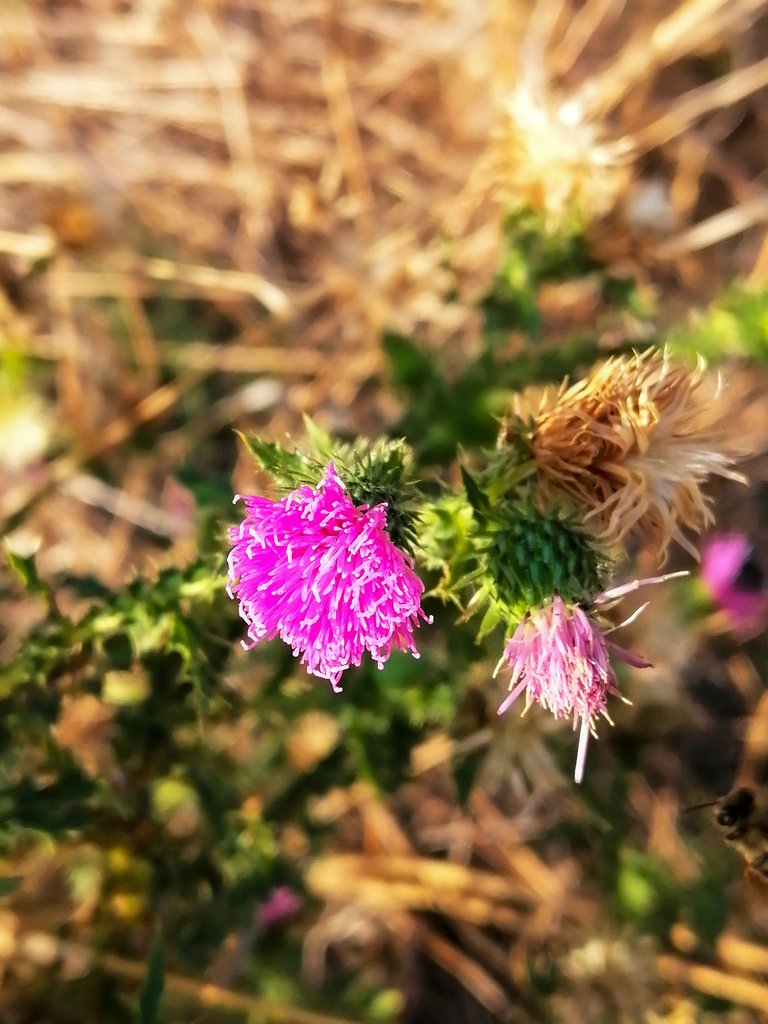 I love the mysteries of nature, as I said in the previous post, but this post is not like that. Or at least I think so. Because here, in the lower right corner, there is a hint. Something is coming from there. It can be seen. It's obvious.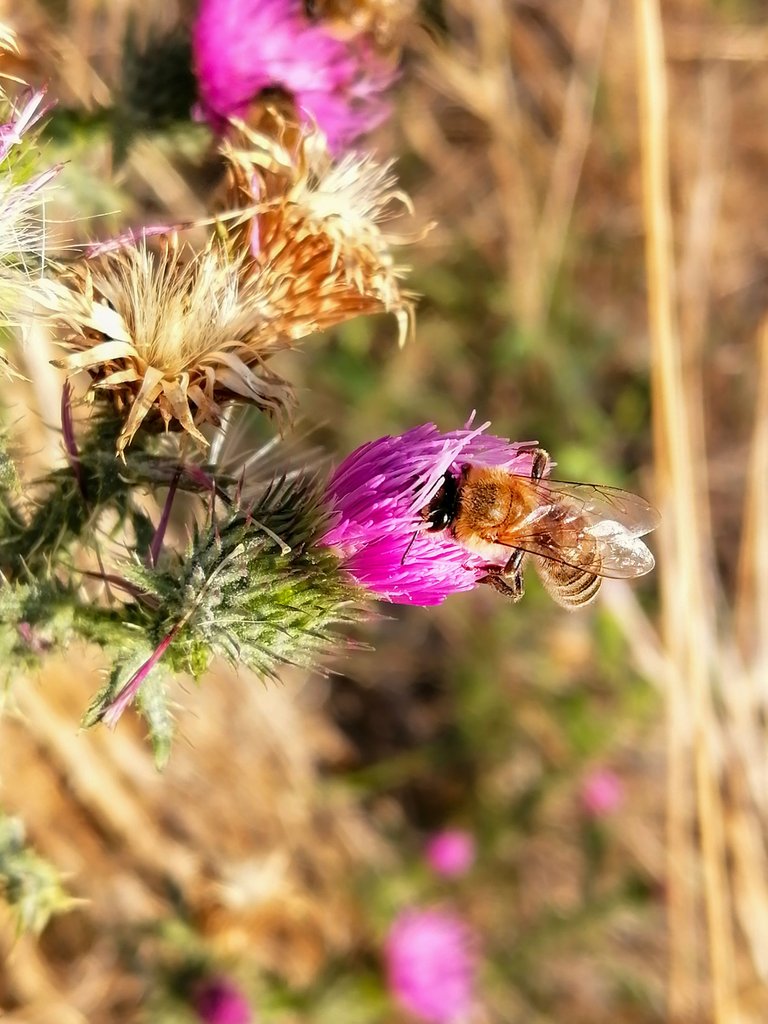 And here it is.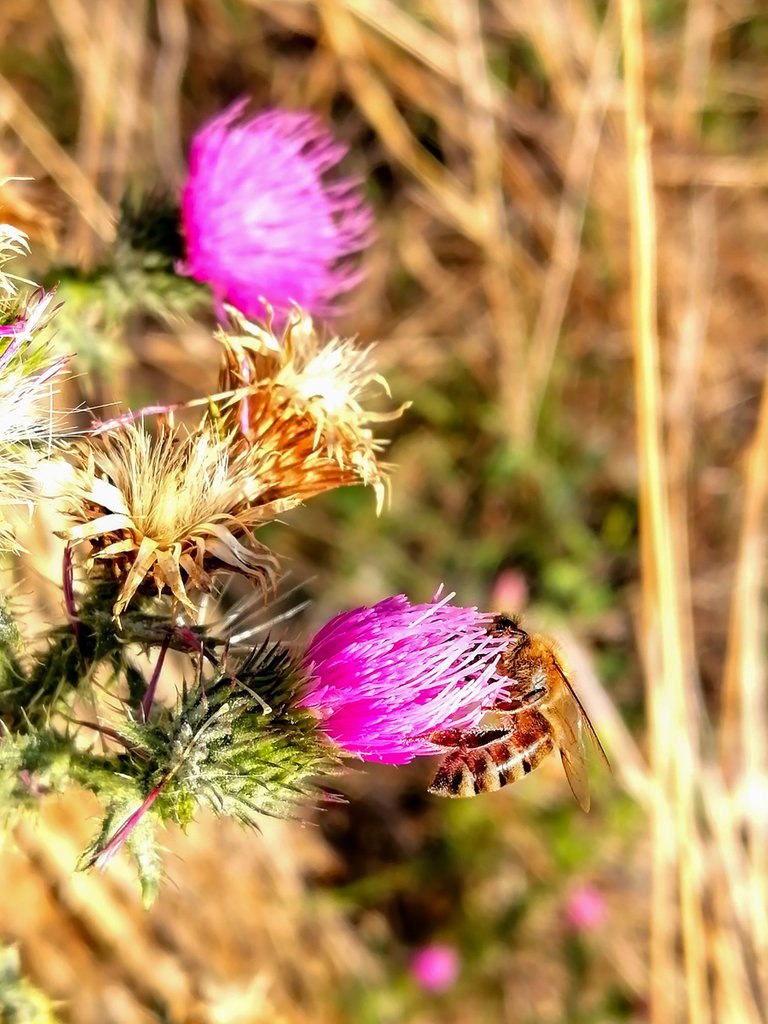 There is nothing hidden here. Everything is visible.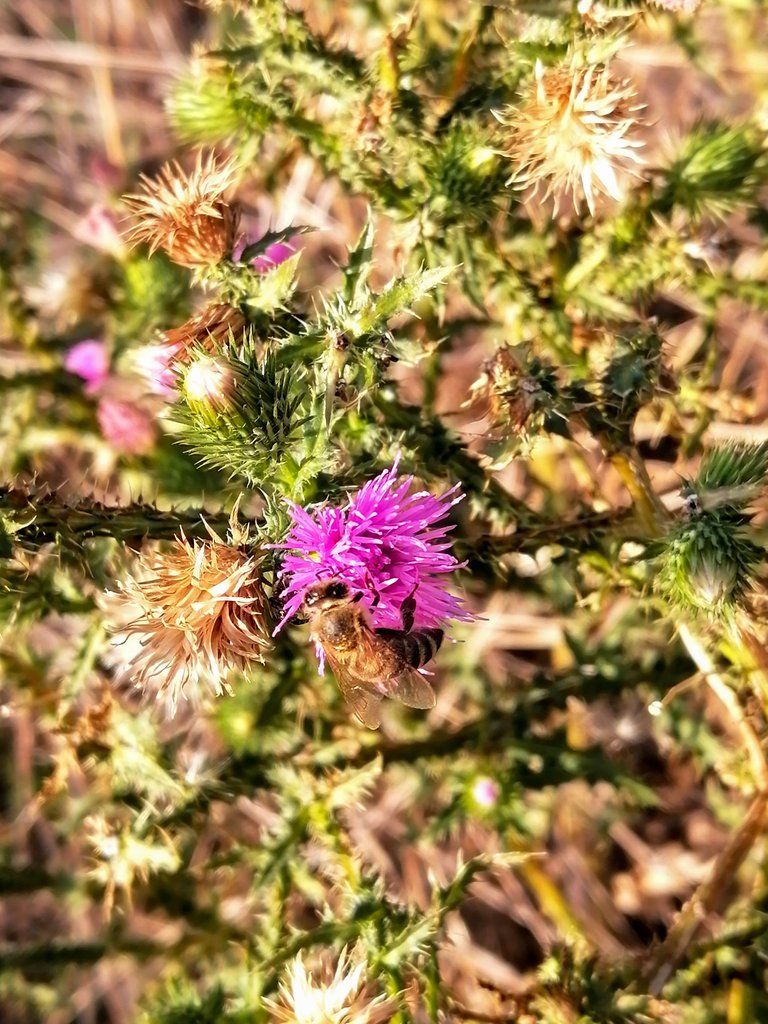 Beautiful, focused and clear.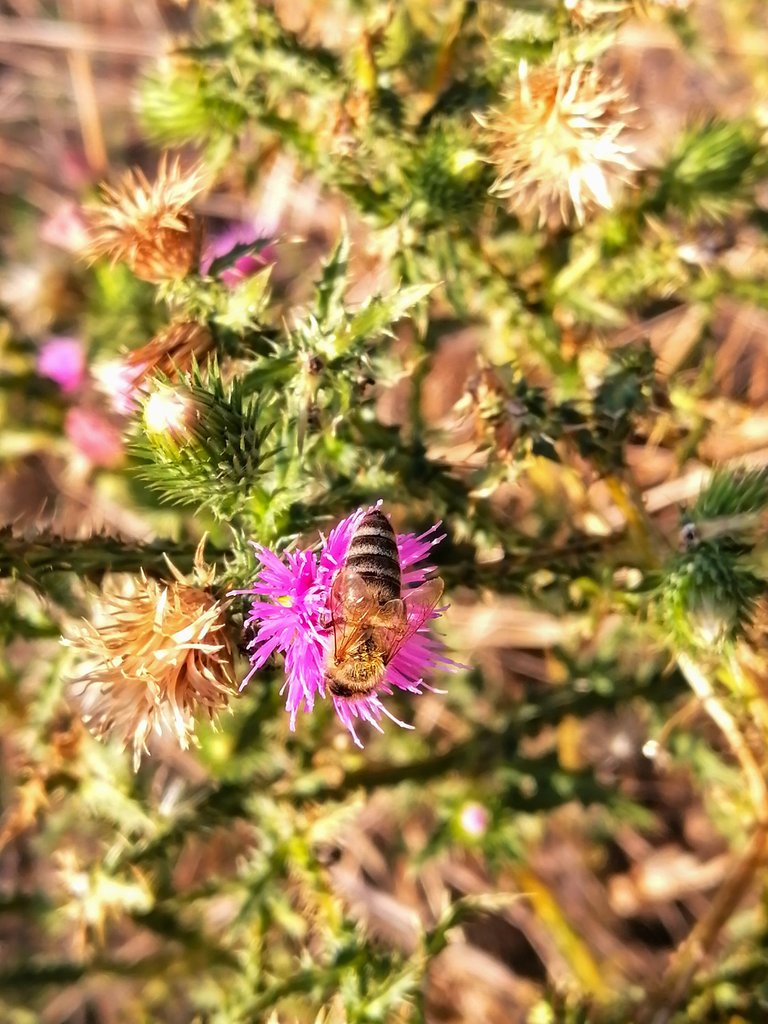 Bee at work.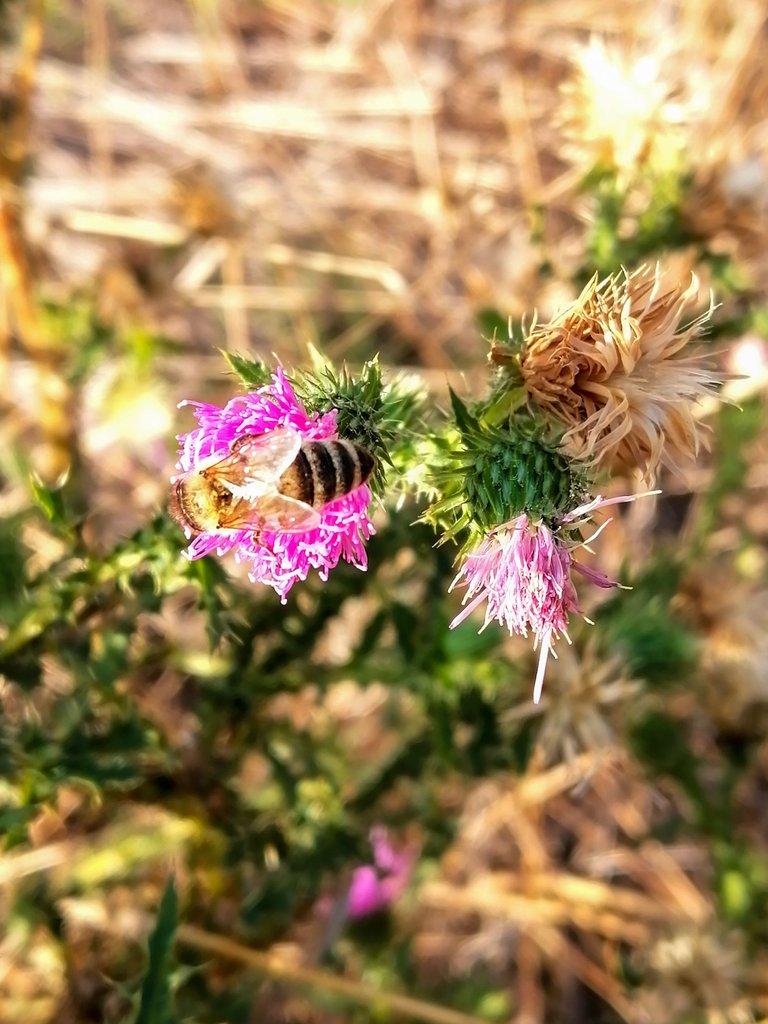 (And can there be a bee that is not at work? I don't think so, because that is how these eternal workers are set up.)
---
Copyright: @soulsdetour
---
| | |
| --- | --- |
| | Soul's Detour is a project started by me years ago when I had a blog about historical and not so popular tourist destinations in Eastern Belgium, West Germany and Luxembourg. Nowadays, this blog no longer exists, but I'm still here - passionate about architecture, art and mysteries and eager to share my discoveries and point of view with you. |