Hello Fellow Hivians!
For those of you over here in the #Hive community that know of us and have been following our progress, we have some very exciting news! We have just released public demos for both the ZENZO Forge and #KOTA (our first blockchain game)!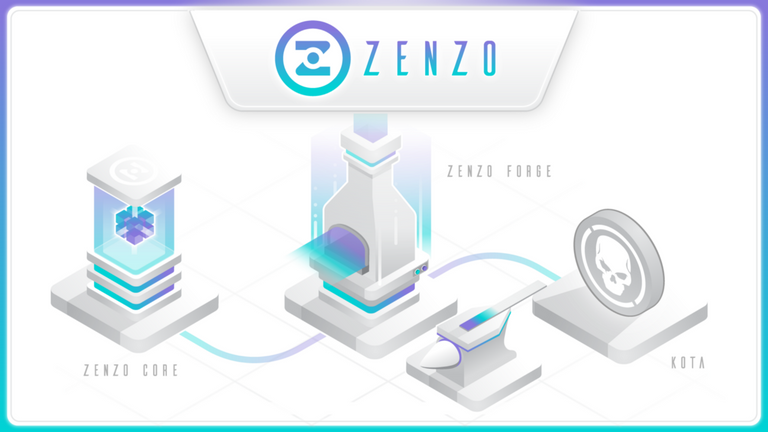 For any of you folks that may be interested, we highly encourage you to test them out. Right now in their early stages, it is crucial that we receive as much testing and feedback as possible (whether suggestions, experience, features, or bugs). There are so many great things in store for 2021 and we are working on more ways to have not only our great community, but other like-minded crypto communities (such as yourselves) involved as well. Being able to contribute to both the development and success of ZENZO and blockchain gaming as a whole.
For those of you here that have already given our ZENZO Core Wallet a whirl, head over to https://zenzo.io/resources/ to download the latest version of the ZENZO Forge! Any questions you have, feedback, etc. can be shared in the comments/survey below, by all means. Or shared in our Discord via the #🔥-forge channel. There are also a bunch of cool commands to pull information and statistics on the Forge as well in our Discord, thanks to our bot ZENZO-Chan.
Here are just a couple: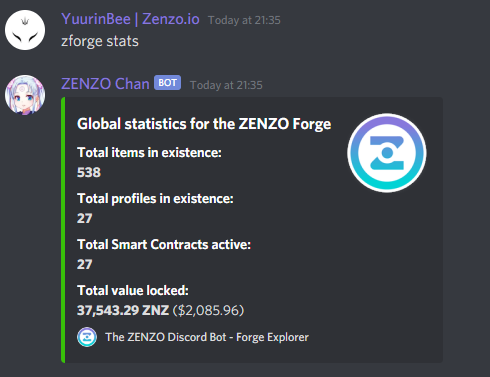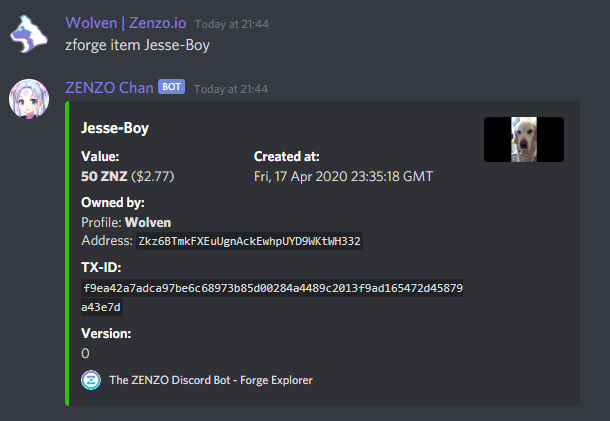 Those looking to play and test KOTA, make sure you have the ZENZO Core Wallet and the ZENZO Forge installed. You can download KOTA directly from the in-app "Game Manager". Again, be sure to leave any feedback below or visit the #💀-kota channel in our Discord.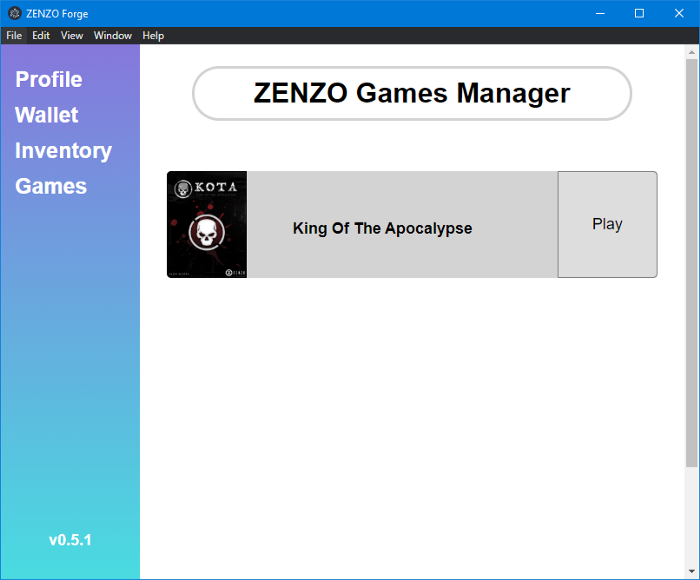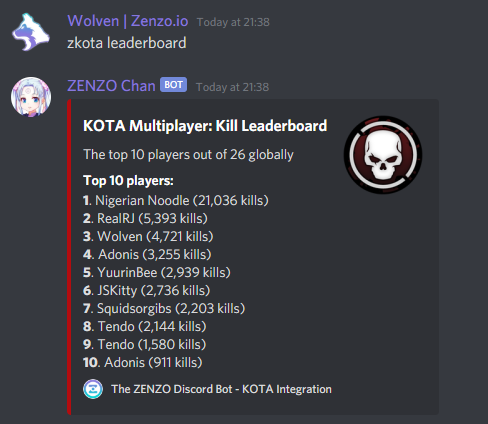 ---
Want to set up a ZENZO Core Wallet/Forge in order to play #KOTA but don't know where to start? We wrote up a handy Beginner's Guide for you.
---