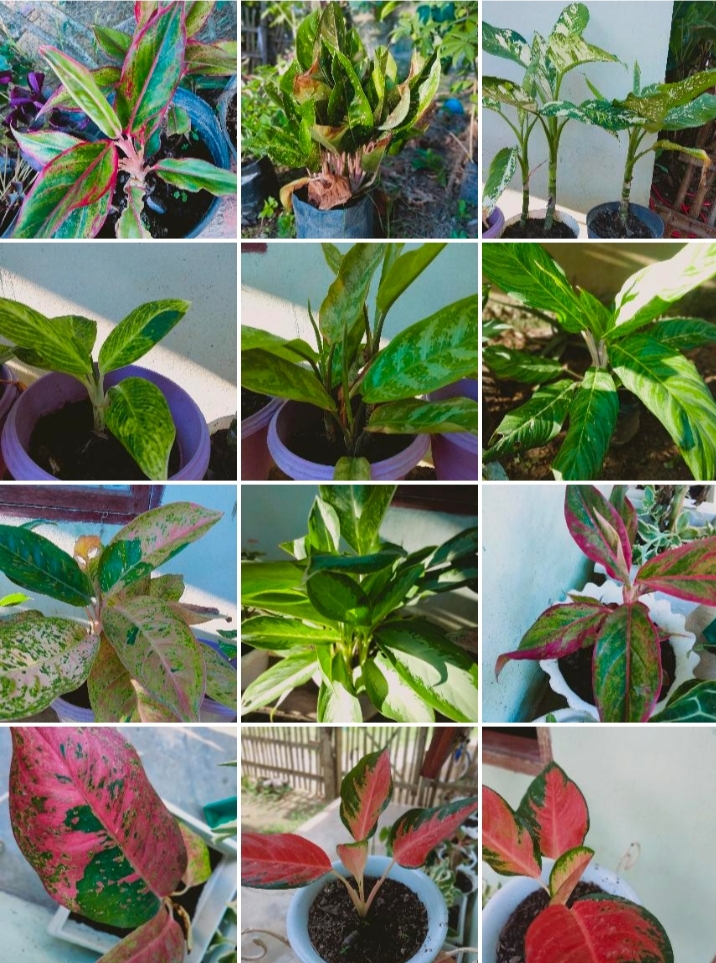 Hey flower lover friends.
Today I will share pictures of flowers in my yard.
Today we will talk about the aglonema flower that mothers are fighting for at this time.
Aglonema is a variety of shapes and colors.
Aglonema plants are also often referred to as "Sri sustenance"
In the midst of the blooming aglonema flower season with soaring prices, I don't need to spend any money to get this flower.
We simply exchange types of aglonema with neighbors, then we plant and grow into a lot.
Aglonema only leaves wide or small according to the type.
Aglonema comes from the Greek words aglos which means light and nema which means thread.
By that, aglonema means shining thread.
Aglonema should not be placed directly in the sun, it will cause the leaves to dry.
For now, aglonema is a bone of contention for the mothers of flower creators.
The following is a photo of the aglonema type flower collection that is on my home page
Hay sahabat pecinta bunga.
Hari ini saya akan berbagi gambar bunga dihalaman rumahku.
Hari ini kita akan berbincang tentang bunga aglonema yang menjadi rebutan ibu ibu dimasa ini.
Aglonema ini berbagai macam bentuk dan warnanya.
Tanaman aglonema juga sering disebut dengan sebutan "Sri rezeki"
Ditengah maraknya musim bunga aglonema dengan harga yang melambung tinggi,saya tidak perlu mengeluarkan uang sedikitpun untuk mendapatkan bunga ini.
Kami cukup bertukar jenis aglonema dengan tetangga,maka kami menanam dan berkembang menjadi banyak.
Aglonema hanya berbentuk daun daun lebar atau kecil sesuai dengan jenisnya.
Aglonema berasal dari bahasa Yunani yaitu aglos yang berarti sinar dan nema yang berarti benang.
Dengan itu , aglonema berarti benang yang bersinar.
Aglonema tidak boleh diletakkan langsung di bawah matahari,akan mengakibatkan daun kering.
Untuk saat ini, aglonema menjadi rebutan ibu ibu pencipta bunga.
Berikut ini adalah foto koleksi bunga jenis aglonema yang ada d halaman rumahku.