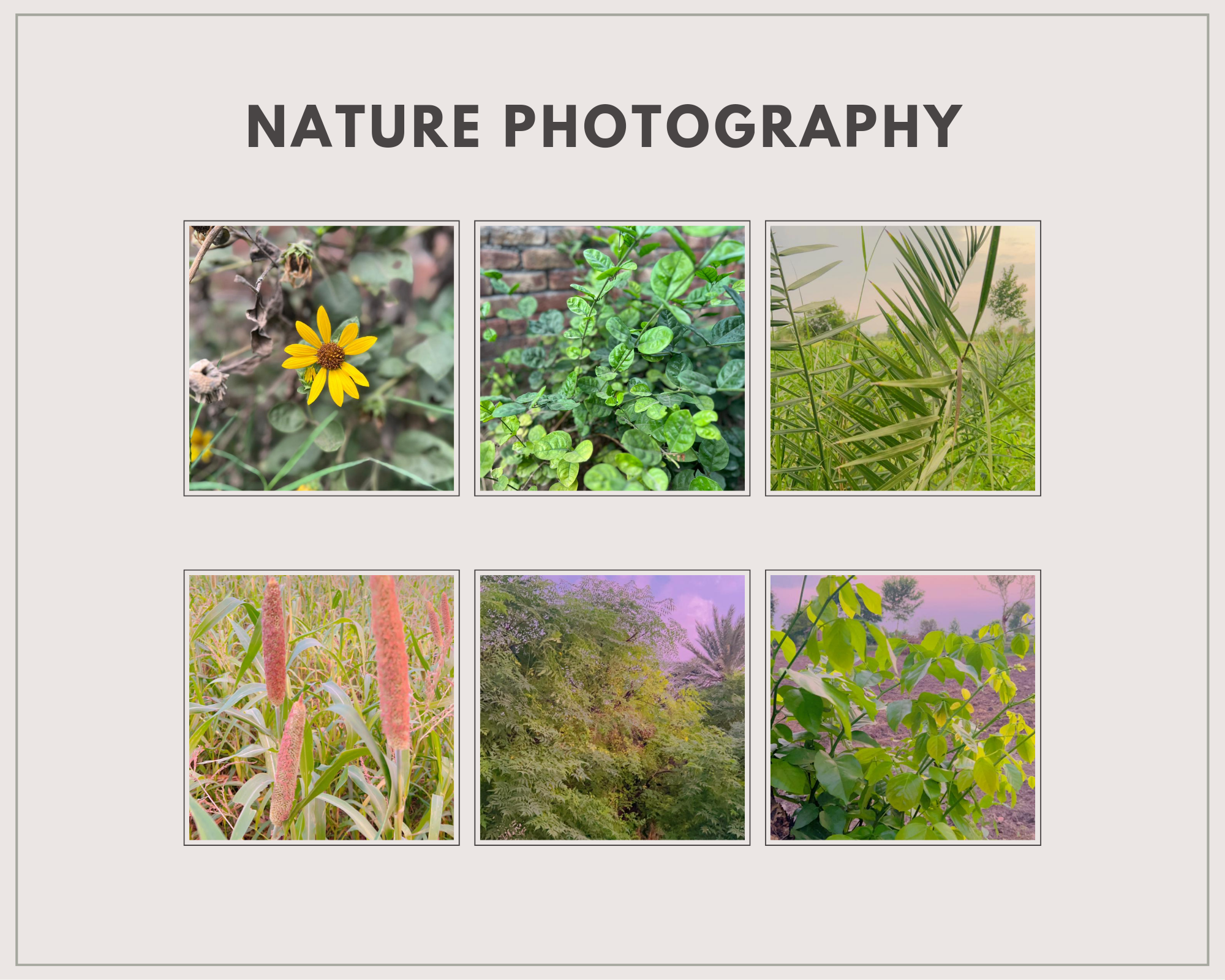 ---
I had been planning to go to the village for a long time but the heat was so intense that I could not go there. I like living in nature very much because the air in the village is clean. This is because there is not much traffic smoke, which does not pollute the air.
---
When I went to the village today, I went out to the lawn in the evening to look at the plants. In the village, there are many beautiful plants planted inside the house and even if one does not have plants in the house, the greenery is must . Green leaves look very beautiful.
---
---
In the village we have also planted sunflower and some other flowers in the house Apart from this, there are many more flowers but the heat of the sun is very high these days so some flowers have withered so I will show you them as soon as they bloom.
---
Mostly I like to visit here in winters. Then there are the oranges and it's a lot of fun to break them up and eat them from the tree.
---
---
After visiting the house, I went to the fields for some time. Today is wheat season and wheat is ready to ripen. All I could see was greenery as far as I could see. The heat of the sun had also reduced because it was going to be evening very soon, so I strolled there for some time
---
---
After a while I walked barefoot on the grass. It makes the mind feel very fresh and the eyes also feel cool. In the cities, we does not get time to see all this. We gets so busy in the necessities of life that we cannot see the sights created so dearly by God. Sometimes I am here for all of them.
---
---
I am also looking forward to winter. I don't like summer. I live in Pakistan and here it is very hot and winter's came only for a short time so I want to enjoy winters to the fullest.
---
Spring is my favorite season because all the flowers bloom and all the plants get new life. Sometimes in the autumn season, when I go to the village, I see the leaves falling on the ground, they are looking very beautiful, but then the spring season comes, they get a new life.
---
---
I have spent a lot of time in the fields. I had a lot of fun. It was my short visit but I will visit the village again as soon as the weather improves and the flowers bloom.
---
This was all from today. I hope you liked these nature snaps. Goodbye for now.
---
Kind regards;
@eshacheema786
---
Thank you for reading my post.
Goodbye
---