Hello Splinterland warriors!
How are you all guys hope you will be blessed and fine here is another post about the Splinterlands game in which i will be sharing two packs and the quest rewards of today.
THADDIUS BROOD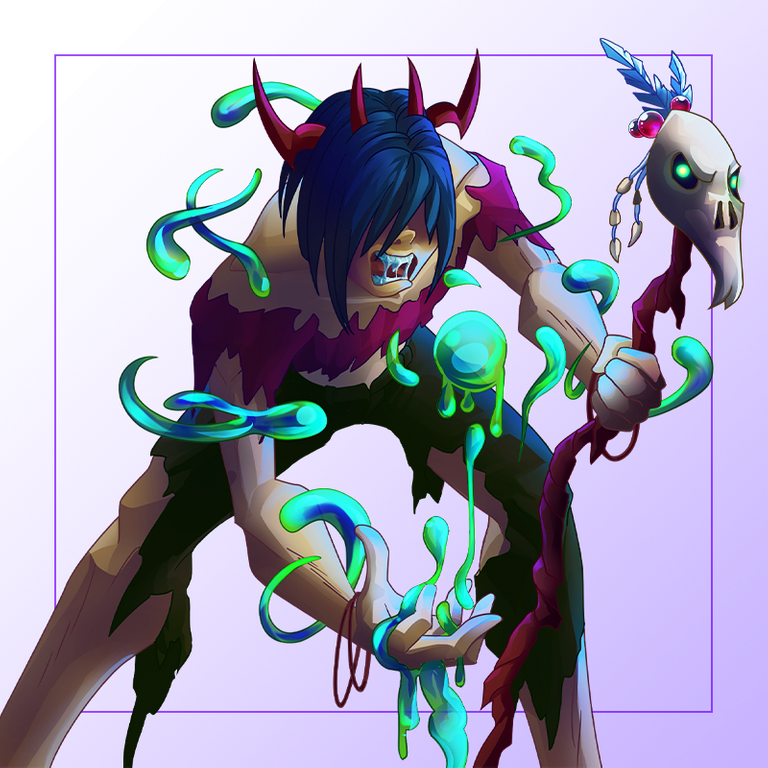 Messing with the dark arts should not be taken lightly. But that was the risk that Thaddius Brood took. A curious young man fascinated by the occult, he took to casting rituals and holding dark ceremonies.Read more
Well, you have seen lots of users on daily basis especially the higher rating players are using this summoner instead of the old beta and untamed edition summoner why? The reason of using this rare summoner from the chaos legion edition because of its two negative ability that will impose on your enemy team to reduce the magic and life from your enemy team. I am aiming to upgrade this summoner because i already have 3 summoners of the death including legendary mimosa at level 2 while the others are level 3 from beta and untamed edition so i will make this summoner atleast to level 5 or 6 because of not having upgraded summoner yet from the death and life splinter. SO upgrading this card to level 6 may cost 150 USD investment but on the other hand i can not upgrade this nearly because of the airdrop as i will get less airdrop of SPS if i invest the dec to this summoner.

GLADIUS PACK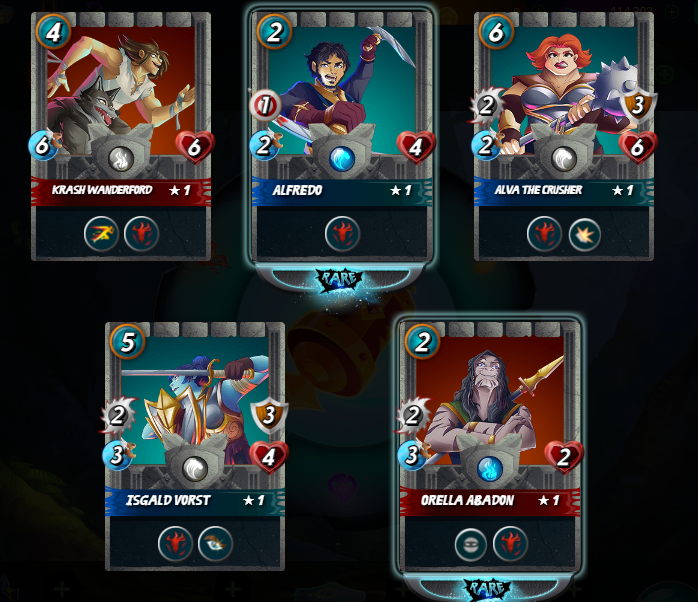 Well, yesterday one brawls battle are finished this time we got the 2nd position because of some players did entered their team so we got high loss in points reduction due to this reason but still we got 1700 merits some i hold from the last brawls and went to the market for buying this pack that you can see above with 5 cards including one rare and rest of the cards are common from different families with bloodlust ability.

CHAOS PACK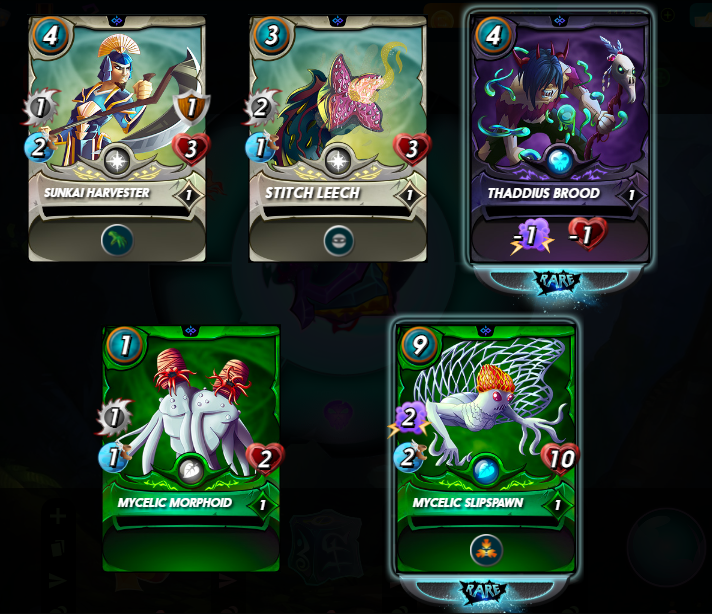 Well, just completed the yesterday quest rewards today in which i reached to the gold 2 league with above 2200 rating today and got one pack from the quest rewards that i opened directly instead of selling it in the market in which i got one rare summoner worth 3 USD almost equal to one chaos pack means this single card recovered the investment if i was bought this pack while the other rare card from earth is awesome with taunt ability.


QUEST REWARDS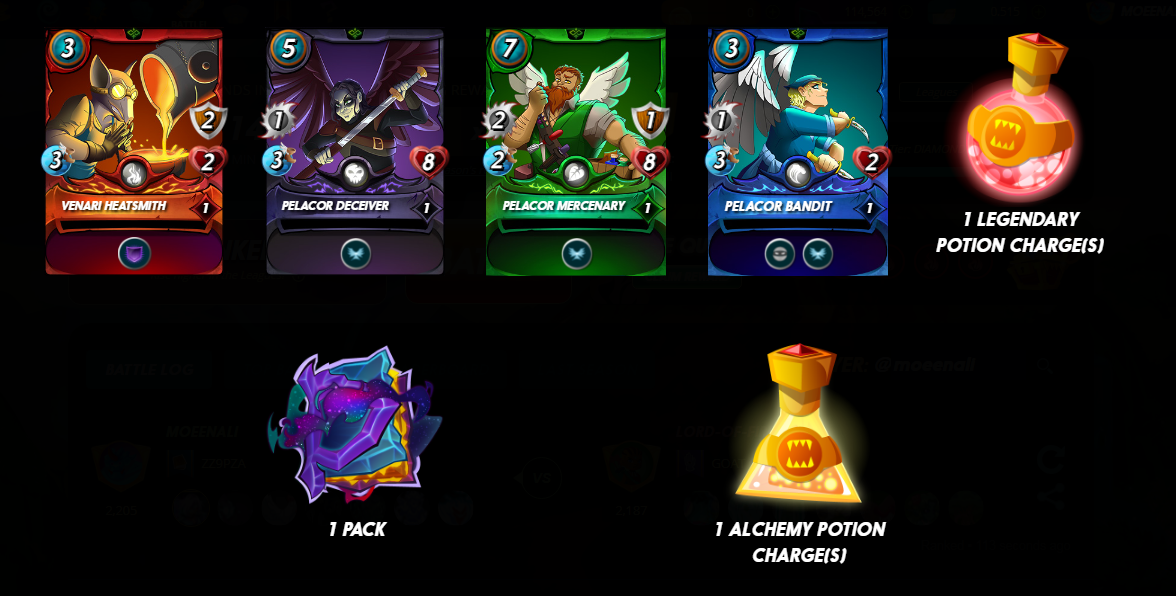 Here is the quest rewards of today that i claimed in gold 2 league after 4 days while still remaining the 8 days in this season the target is diamond 2 again and hope i wil reach there soon same as the last season. The rewards are not so good but there is one pack which is enough for today and got one summoner from it.

All images and animations are from the Splinterlands blogs and website

If you are new to this game then signup here to play the game click here for signup
---
---
Thanks For visiting my Blog
Best Regards @moeenali