Hello Splinterland warriors!
How are you all guys hope you will be blessed and fine. In today's post, I will be sharing the two chaos legion packs and an epic card from the pack that i got from the focus rewards of my alt account.
TEMPORAL MASTER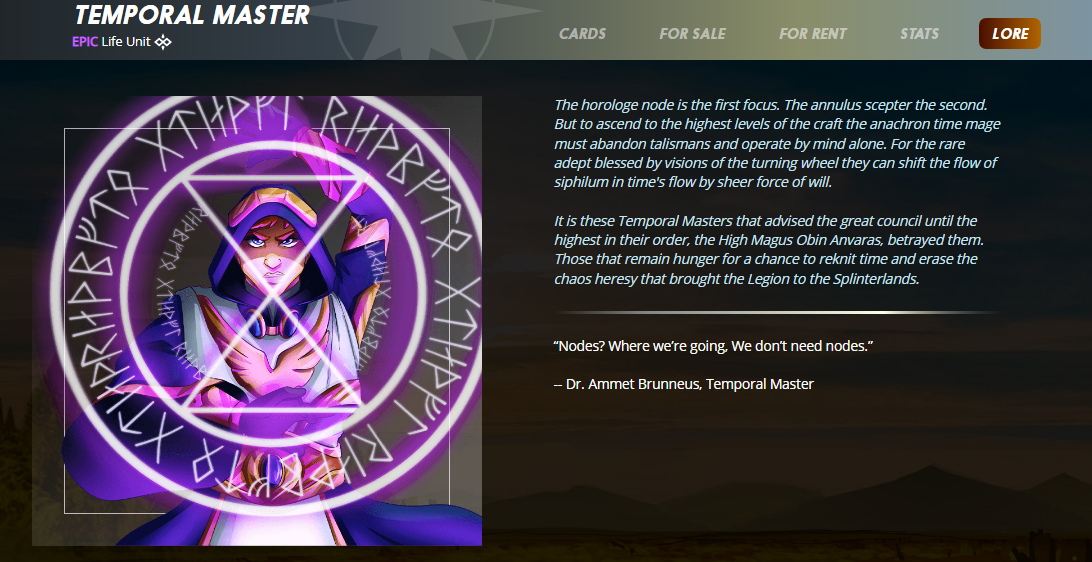 Well, just got this card from the pack opening for the first time in my main account while i have one BCX in my alt account. However, this card i did not use in my battles yet but seems a great card with low mana that you can use in the little league ruleset with its rechargeability that you can use from scratch level while at level 4 the magic attack gets increased and the stun will be unlocked at max level.

PACK OPENING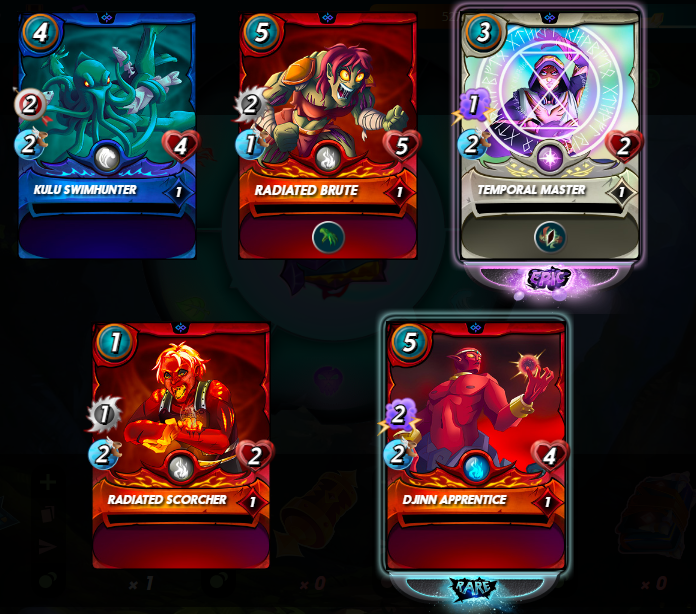 Here is the pack result that i got two days ago in my alt account from the focus rewards and here you can see the result with one rare and one epic card from the life splinter as you can see some other cards from the fire splinter which i am going to upgrade on daily basis with my rental income as this rare card will be converted to level 4 while the common cards will be converted to level 5 and 6.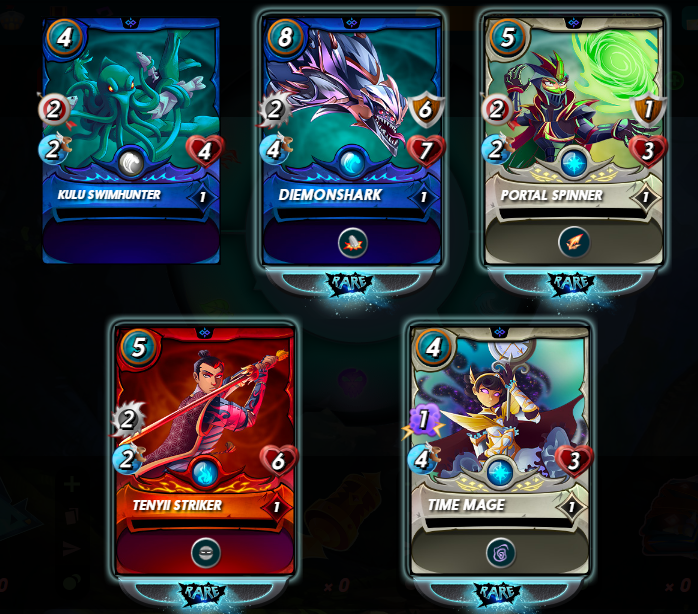 Here is the 2nd pack from 18 packs opening and in this pack i got 4 rare cards all are good cards with a high price which are expensive as compared to other rare cards. However, from this pack, i upgraded the Diemon shark and my second card is Tenyii striker which is going to upgrade to level 4 for the dodge ability and then will upgrade the rest of the other cards.

FOCUS REWARDS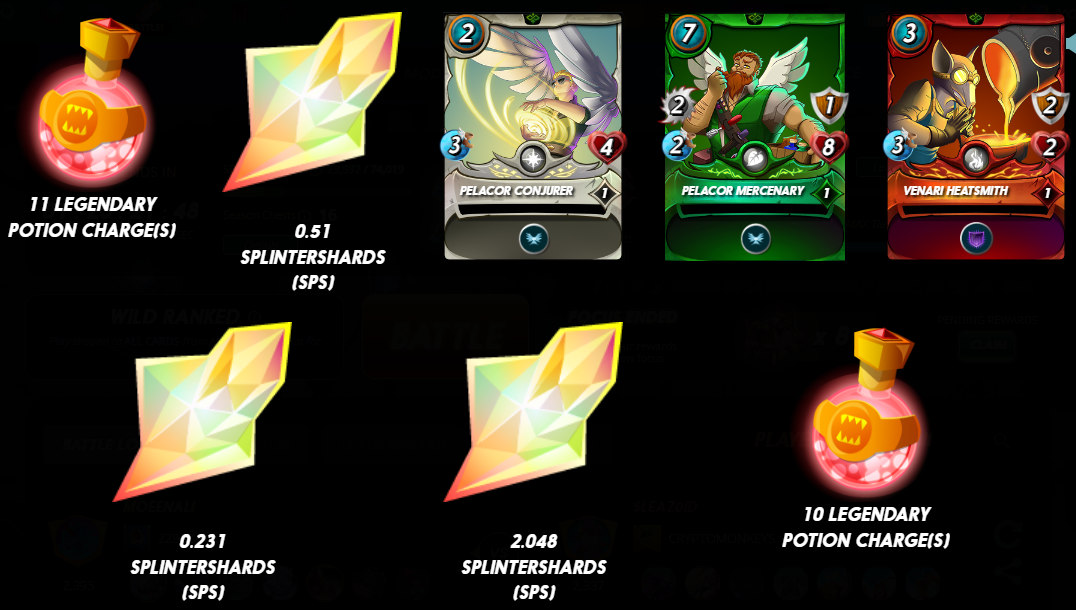 It was a tough and busy day as i completed 12 hours shift duty and tired too much but i played some battles today and made 8 loot chests and claimed the rewards in gold league as i did not made enough loot chest in the diamond league for the season end rewards but still two more days are left so 20 to 25 will be enough as it is hard for me but i will try my best. The rewards i am getting nowadays are useless and i am gettig worse rewards in the gold league like you can see only 2.5 SPS and 3 common cards with legendary potions.

All images are from the Splinterlands website

If you are new to this game then signup here to play the game click here for signup
---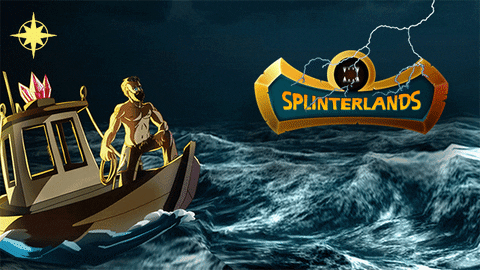 ---
Thanks For visiting my Blog
Best Regards @moeenali