Hello Splinterland warriors!
How are you all guys hope you will be blessed and fine. In today's post, I will share today's focus rewards along with a league advancement which is gold 1 after one week and the next target is diamond 3 which will be unlock soon in few days.
GOLD 1 LEAGUE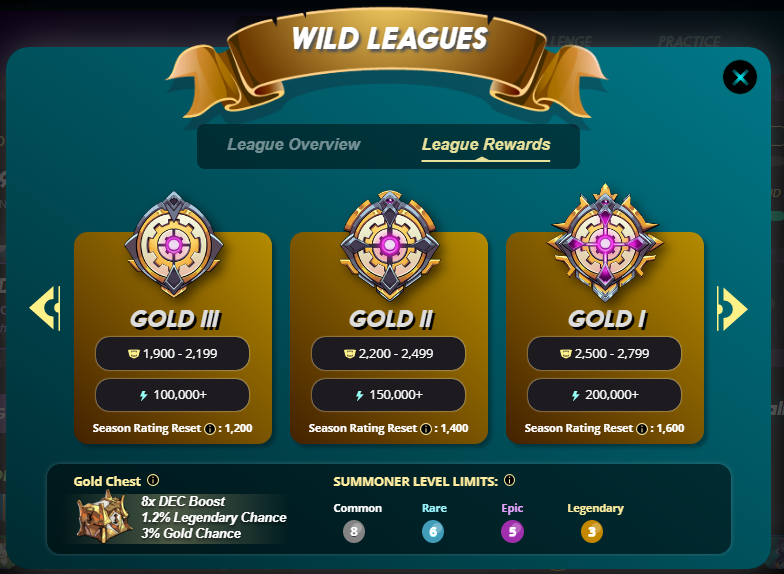 Did you guys notice that the current season is a bit difficult for all, especially for gold and diamond players i was stuck in the gold leagues (Gold 3) for the last 5 days while reached back to gold 2 yesterday, and today i crossed the next bridge of gold 1 and claimed the focus rewards of today. However, there are 6 days remaining in the current season so my target is to reach diamond 2 with a 3100 rating i will try my best to reach there and claim some focus rewards in higher leagues to get awesome rewards like chaos legion packs, higher DEC rewards, and merits tokens and much more.

KULU SWIMHUNTER
Well, i have got some BCX of KULU SWIMHUNTER which is a common water monster from the chaos legion edition as i opened 7 packs yesterday and got some of the BCX so i am going to make it level 2 to increase the life of this card which is currently 4 at level 1 but at level 2 the life get increased to 5 i will show other cards and packs opening result in the next post.

FOCUS REWARDS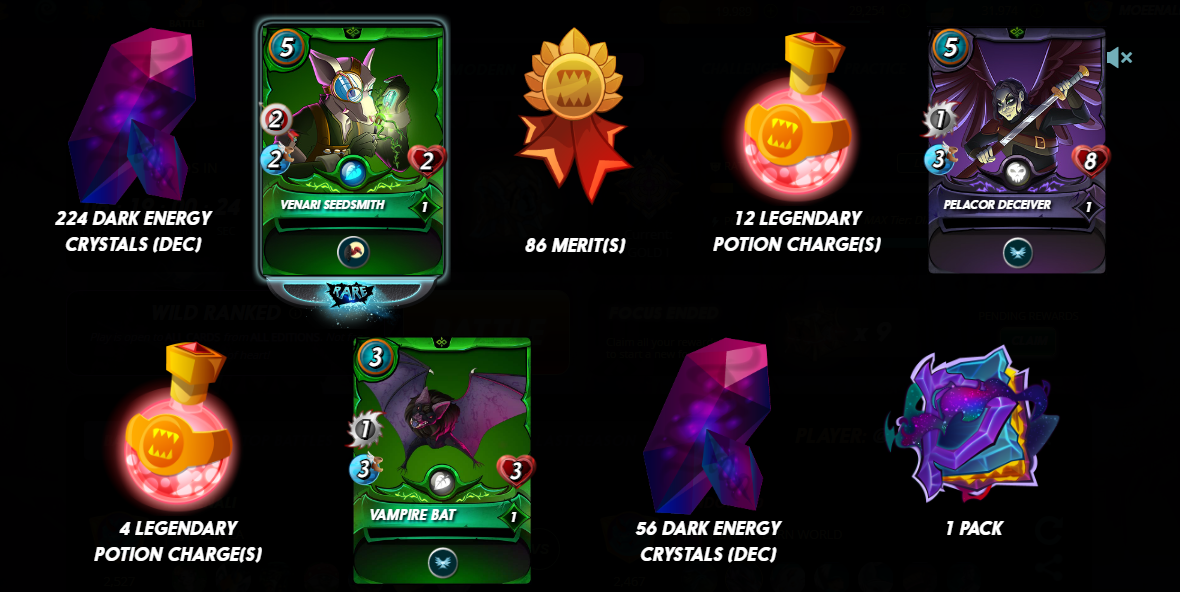 It is true that in the higher league we are getting some nice rewards with DEC boosters and other gold and legendary card in which the DEC booster is working properly along with the gold cards but only common gold while the ratio of the legendary cards is lower so still not bad. However, as i up the league today which is gold 1, and also claimed the rewards in it in which i got one chaos legion pack with few merits and 200+ DEC including some common cards and potion charges.


All images are from the Splinterlands website

If you are new to this game then signup here to play the game click here for signup
---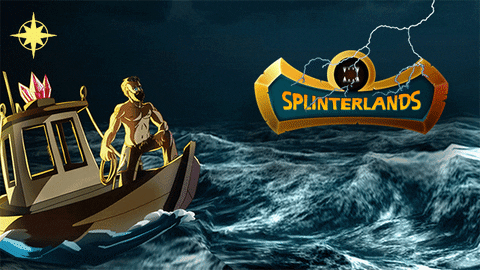 ---
Thanks For visiting my Blog
Best Regards @moeenali