Hello Splinterland warriors!
How are you all guys hope you will be blessed and fine here is another post about the Splinterlands game in which i will be sharing the quest rewards of today along with two cards the one is rare and the other one is epic that i got in my level 1 account and also another card from the gladius edition.
CUTTER BRIEZE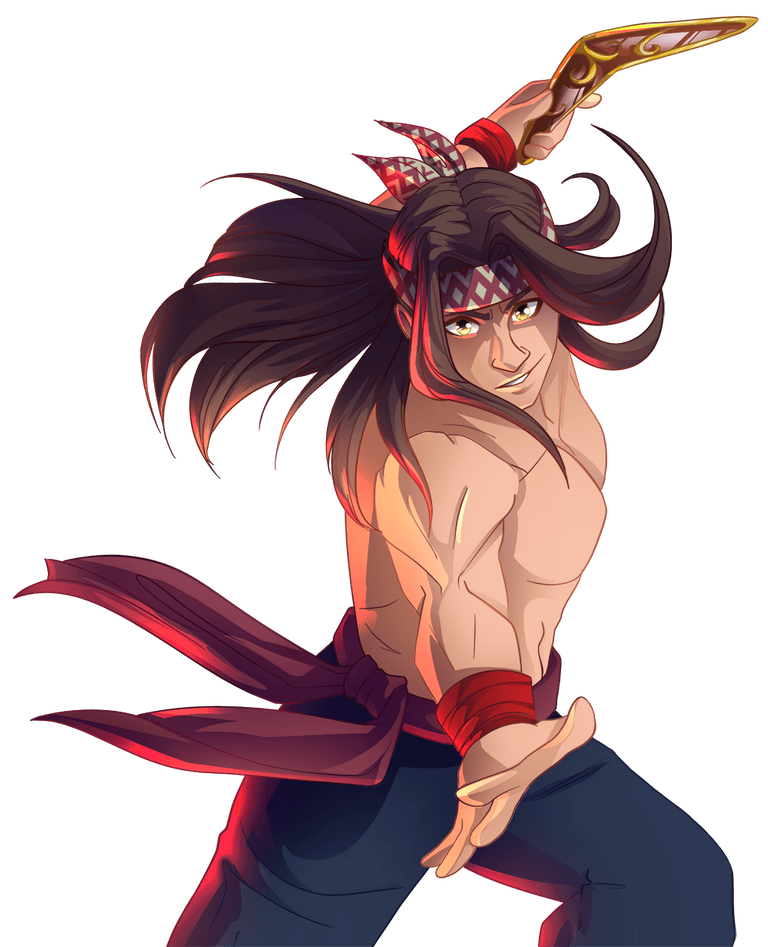 The right hand bodyguard of Beatrix Ironhand is one of the most skilled hunters in Anumün. Around the Crags of Maglar, Cutter Brieze is known as koryfí káthetos, the "slash from above." He is easily the most skilled boomerang warrior in all the Splinterlands, but his allegiance is for life sworn to Beatrix Ironhand, the heir to the Maglarian throne.Read more on splinterlands
Participating in the guild and then playing for brawls battle is great where you can get extra reward cards from the packs like this that you can buy throuh merits once you complete all the battles in brawls and you will get merits based on your points. So here i am talking about this earth monster from the gladius edition that cost only single mana and will give you a single range attack which is not that much good but could be useful sometimes for the specific battles.

ABILITIES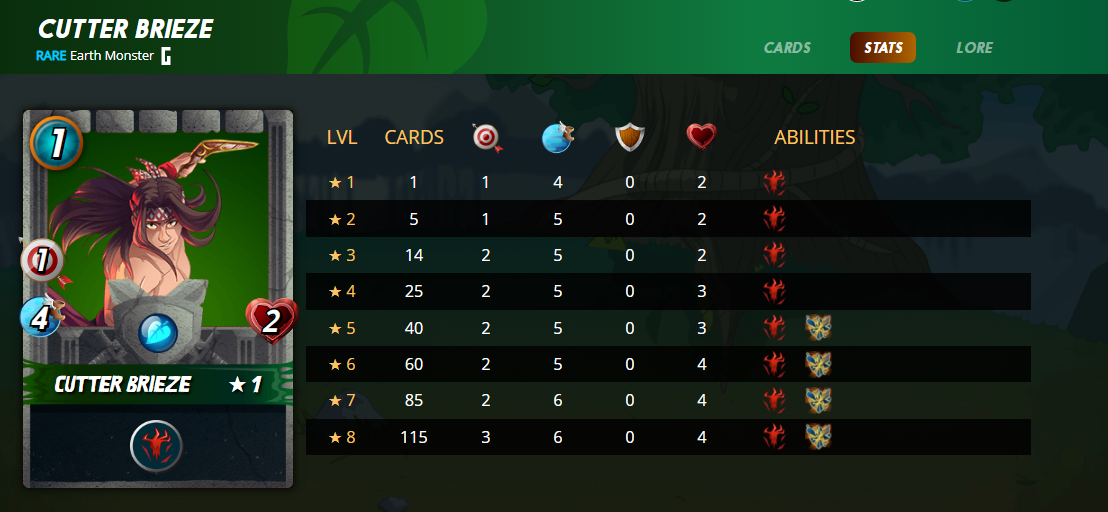 The abilities are not that much good but still the shatter ability that you can get at level 5 which will work in the armor ruleset to destroy all the armor of enemy monster by hitting that monster and also the range attack can double at level 3 when combine 14 BCX of this card.

QUEST REWARDS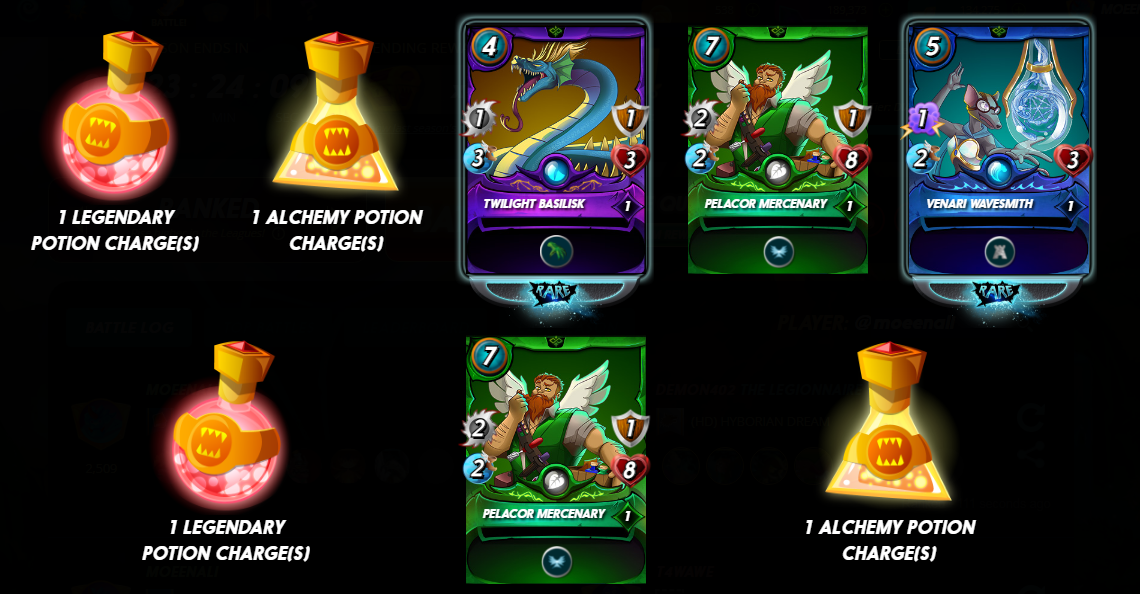 Sharing the quest rewards of today in my both accounts the one is level 1 and the other is level 5 that i am using so these are the rewards of my account in which got one rare card worth $5 which is a great card for the water splinter to give 2 armors to the friendly monsters and can give you two magic attack if you are using it in the beta water summoner that will be replaced soon with Chaos legion edition. So in my main account i got something good atleast one card worth $5 along with two common and one other rare so it would be nearly $6.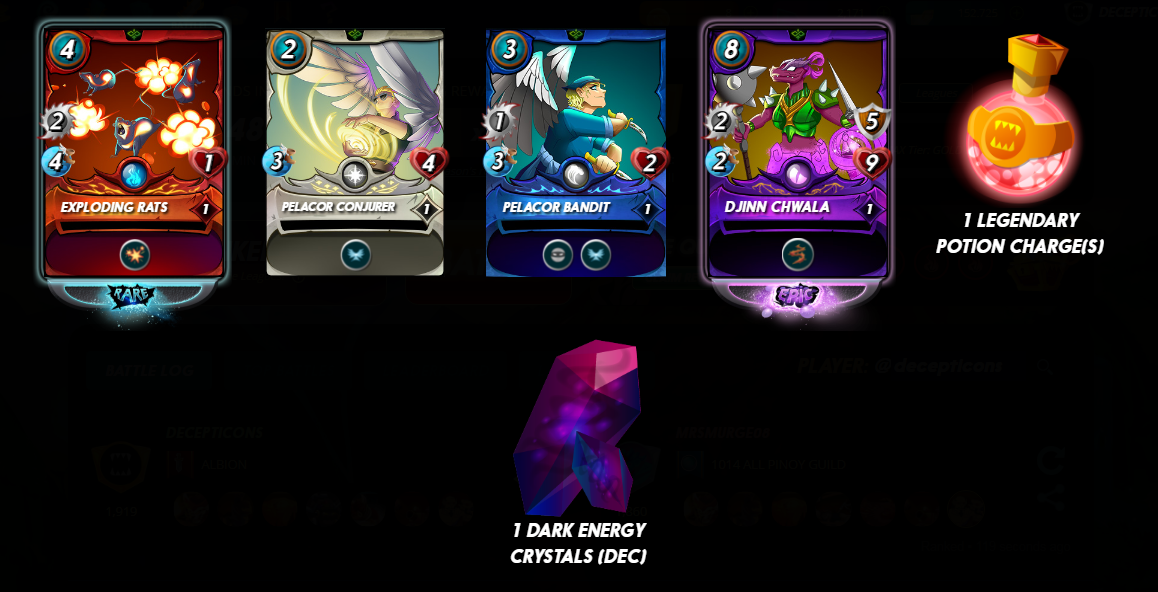 Here is one more Epic card from the today's rewards that i will convert to level 3 soon only two more BCX needed to make it level 3 then at level 4 it would be perfect to get enrage ability which is a nice ability to kill the monster when this card get enraged.


HIVE RISE/b>
The hive is mooning from the last few days and now crossed the new ATH today and still at good price with $1.8 so i put some of my hive for sell at $2 then i will buy again to get the profit from it and will powerup that hive to make it 20k hive stake in the 2021.