Hello Splinterland Players!
Hope everyone will be fine and blessed today i will be sharing the focus rewards of today along with two gladius packs result and a rare card to level 3 from the Gladius death splinter.
---
KOTRIPHUS BAYNE TO LVEL 3
---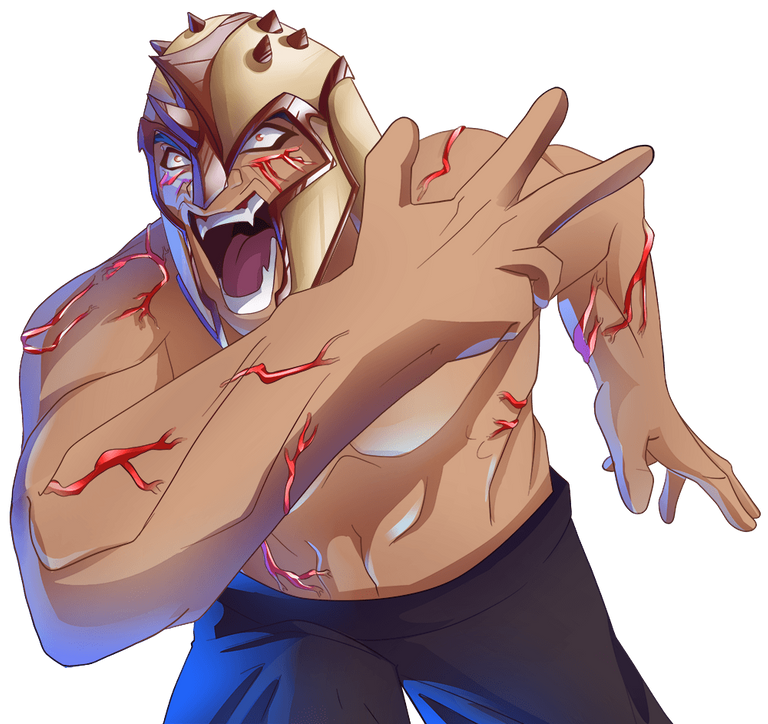 Some criminals are too dangerous for even the Gloridax to keep, so occasionally they are sold in dark deals to even darker entities.Read more
KOTRIPHUS BAYNE is a rare death monster with bloodlust ability that you can see use as a melee attack in the first position because of its enough and strong melee attack with high health and bloodlust ability which works well. As I upgraded this card today to level 3 where the melee attack of this card get increased from 2 to 3 and if you are using it in the dragon summoner Daria then it will work better for you to increase the melee attack and will vanish the enemy team with bloodlust ability but using this monster in the Ruleset of melee mayehm, sneak and Equal Oppotunity which will work better for you to defeat the enemy monsters.

---
GLADIUS PACKS
---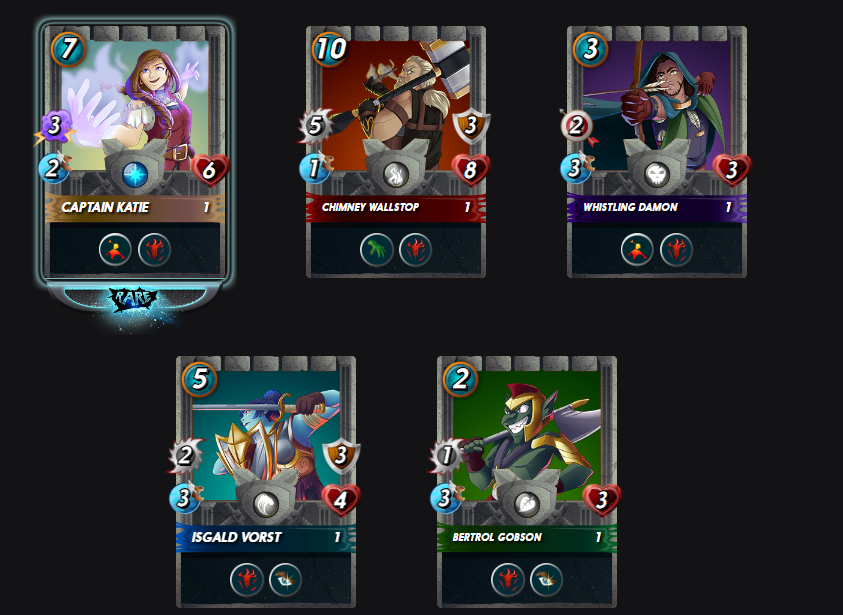 Well, one more brawl result announced and we got some nice merits so merits can do buy packs for you to increase your Gladius monsters and strong you Gladius edition so I went to shop and bought two gladius packs the first pack result is here you can see one rare and 4 common cards from different families that you knows better and I already have many BCX of these cards but soon the next level will be unlocked.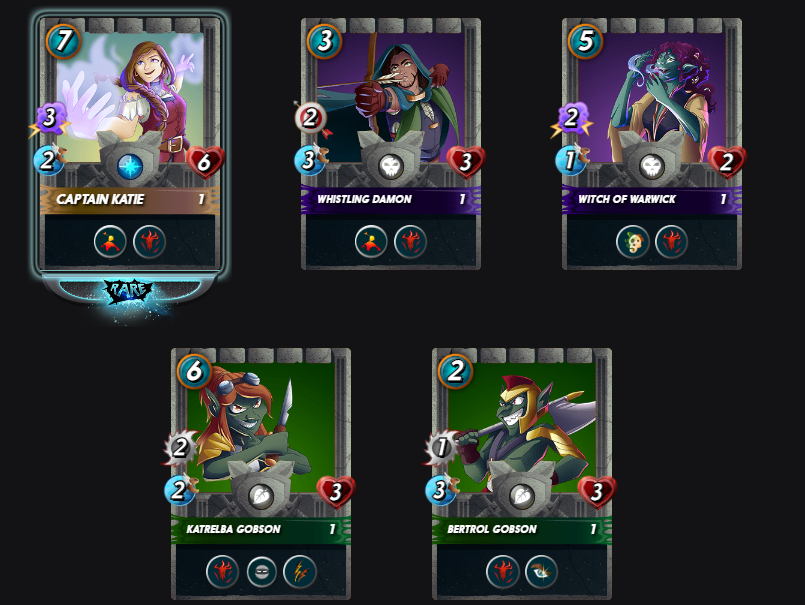 Also the 2nd pack result is same and got 3 same card as you can see in both packs result the rare card with one death and earth splinter monsters are same I got from the 2nd packs which is good that I can easily upgrade to next level and recently some cards I upgraded and one I upgraded today from the death splinter with rare rarity.

---
FOCUS REWARDS
---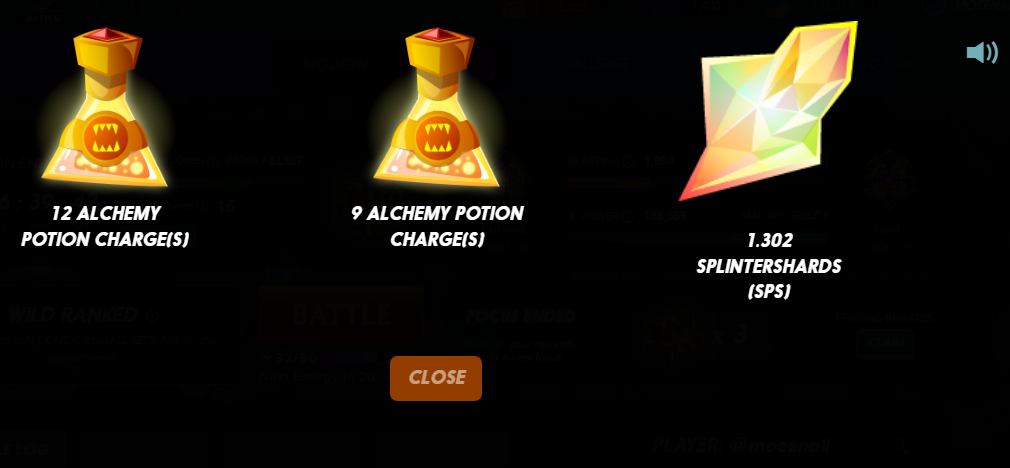 It was a bad day and I did not play battles but only played few battles and made 3 loot chest while faced some strong players with high upgraded cards and lost some battles but still made 3 chests in the gold league and got a shitty rewards of 1 SPS and potion charges.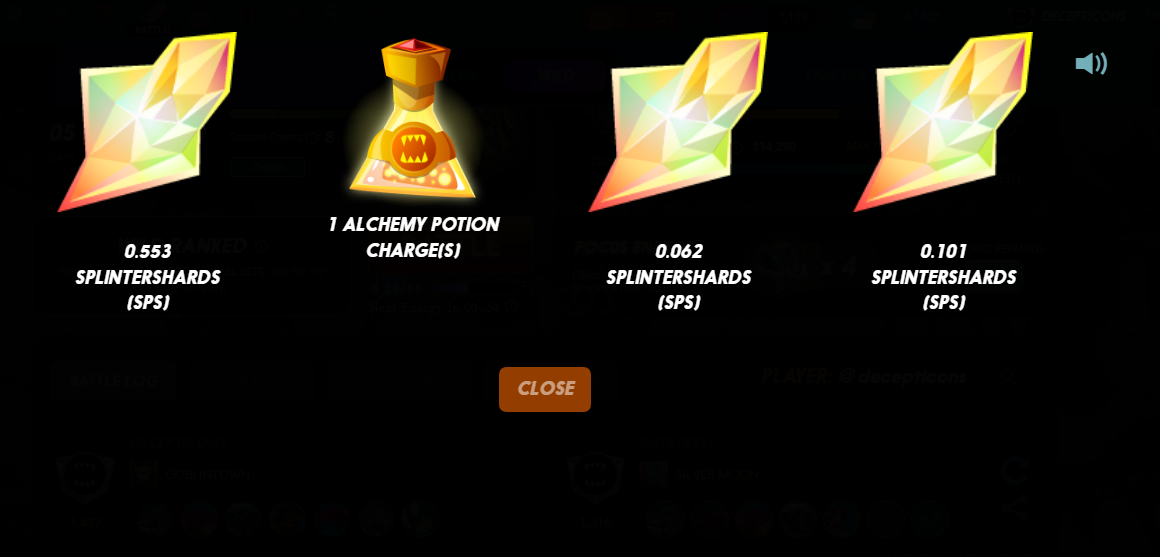 The rewards from my alt with silver league is also worst but nothing to say as i am focusing on my goal to complete 100k SPS goal which is almost completed and will write a post on it hope to complete this milestone tomorrow.


All images are from the Splinterlands website

If you are new to this game then signup here to play the game click here for signup
---
---
Thanks For visiting my Blog
Best Regards @moeenali