Hello Splinterland warriors!
How are you all guys hope you will be blessed and fine here is another post about the Splinterlands game in which i will be sharing the quest rewards of today along with a new card from Fire Family.
LAVA LAUNCHER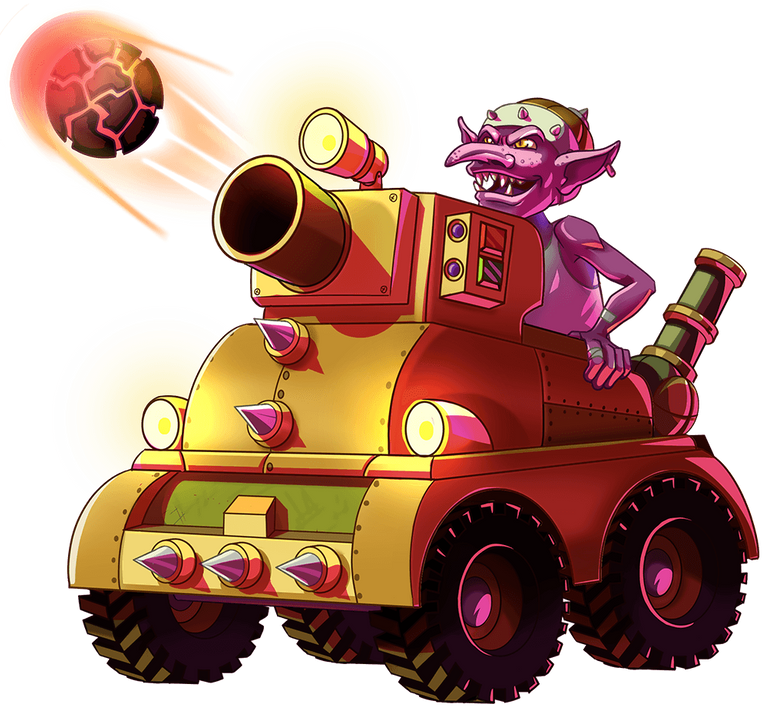 Goblin engineers of the Burning Lands have outdone themselves with the latest model of the Lava Launcher, which unlike its predecessors, actually launches lava. The load chamber holds a fairly large amount of liquid magma,read more
This is a great card for the Fire splinter which rarity is epic and the ciculation supply of this card is less compared to other common and rare cards so this is a great chance to grab some of them in your collection later the price of these cards will higher and more expensive than the current price which is trading at $3 not bad at all for a single card with an epic rarity. I remember recently during the untamed edition packs the price of legendaries card was only $2 but now you can compare the epic and rare reward cards which is more expensive compared with the old legendary prices.

ABILITIES AND PRICE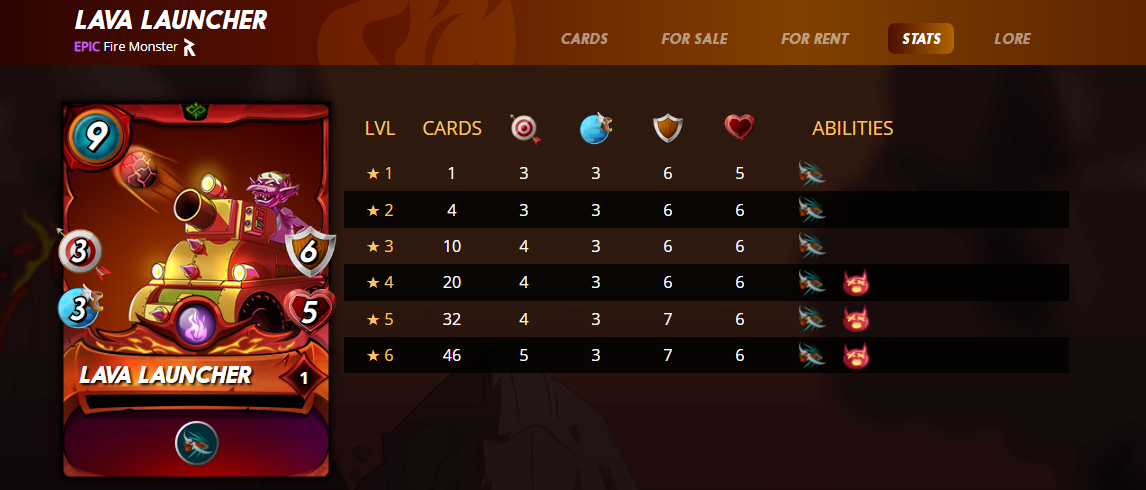 The best ever ability in this card is a close range with powerful range attack that even you can use in the first position when there is a ruleset of armor to destroy the armor of your monster before reducing health in that ruleset you can use this in the first position because of its high aromor and enough range attack from the first or any position with a normal speed of 3. Also, you can get stun ability at level 4 this would be great to use this ability in your battlefield if you have upgraded this card for that you need a small investment like round about $60 or more to make this card level 4 and each card will cost you $3.

QUEST REWARDS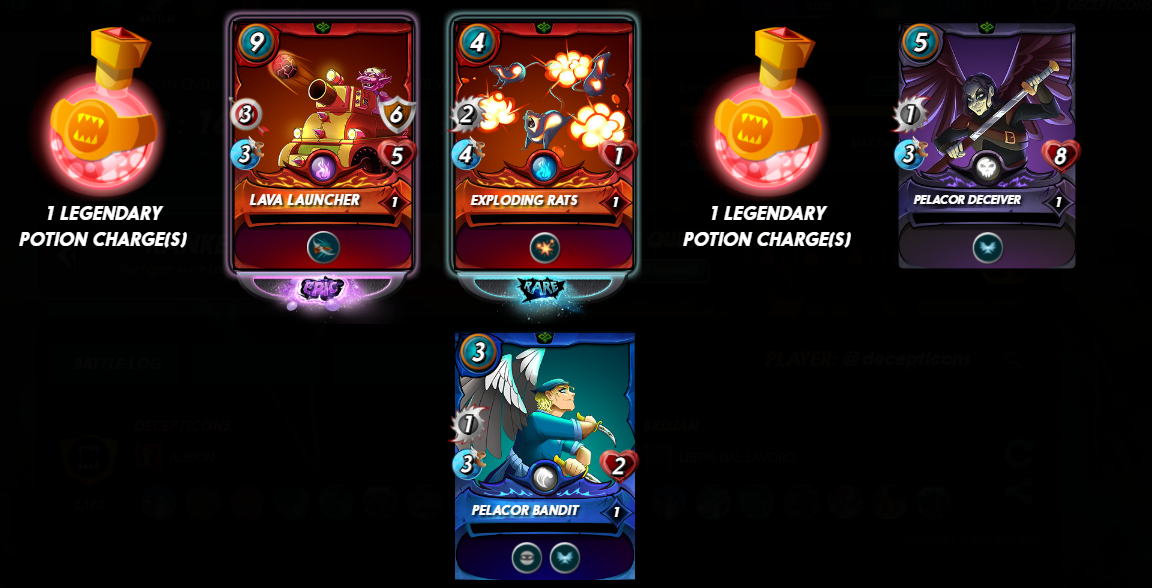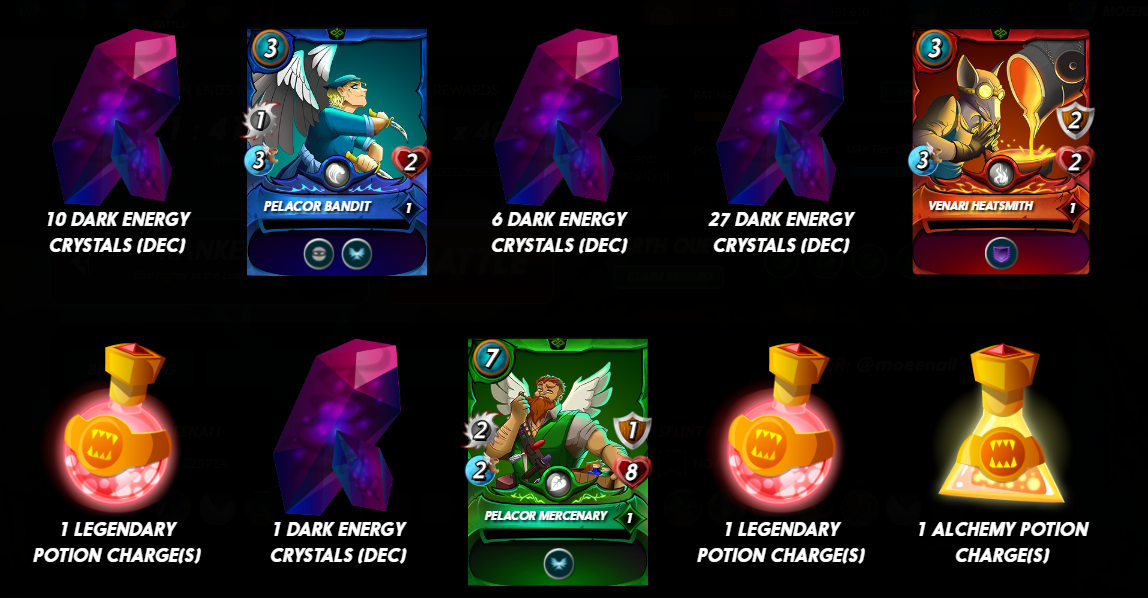 Not a bad reward for today still got something good like an Epic card along with few common and one rare card so we can not say bad about today rewards. However, today is the last day of this season tomorrow we will claim the season rewards hope to get something good from it on the other side the hive price is again pumping towards the 3 USD so this will get more attention if it is come in top 100 coins list.

All images are from the Splinterlands website

If you are new to this game then signup here to play the game click here for signup
---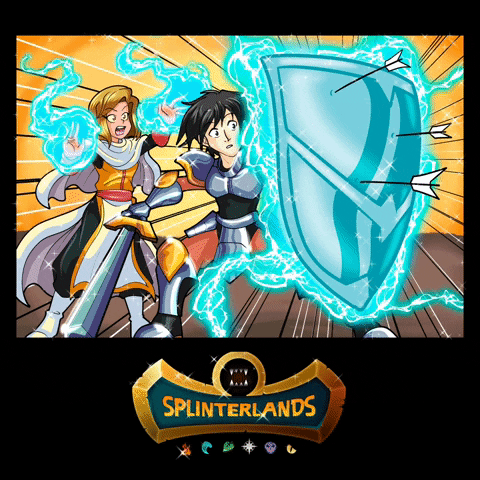 ---
Thanks For visiting my Blog
Best Regards @moeenali