Hello Splinterland Players!
Hope everyone will be fine and blessed today i will be sharing the focus rewards of today and league advancement after a week which I unlocked today and the focus chests rewards will be from the gold league if I make some extra loot chests let's see how much rewards I can make in this league.
---
LEAGUE UNLOCKED
---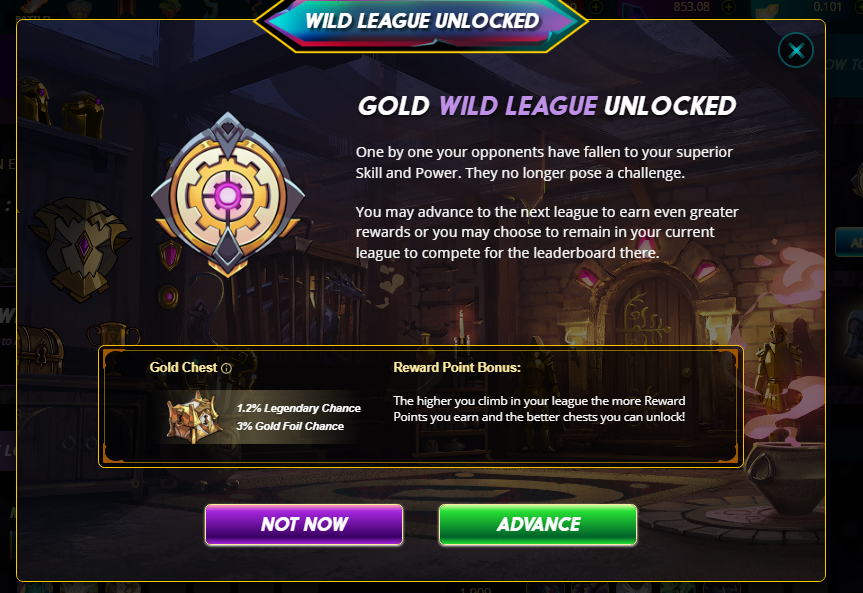 Well, in last season I played only gold 3 and 2 league all season due to which my rating went down a lot after the season tire reset rating and started the new season with silver 2 which drop to silver 3 and stayed there for some days but 2 days ago I started up the league as I faced some low-level players and can easily beat them so today I got some nice rating and 200 rating I got from 1700 to 1900 unlocked the gold 3 league but I am not sure I can stay here as I will be facing some strong players in this league so maybe the league will go down if I start battling but the rewards I will get from gold 3 which will be better hoping so.

---
FOCUS REWARDS
---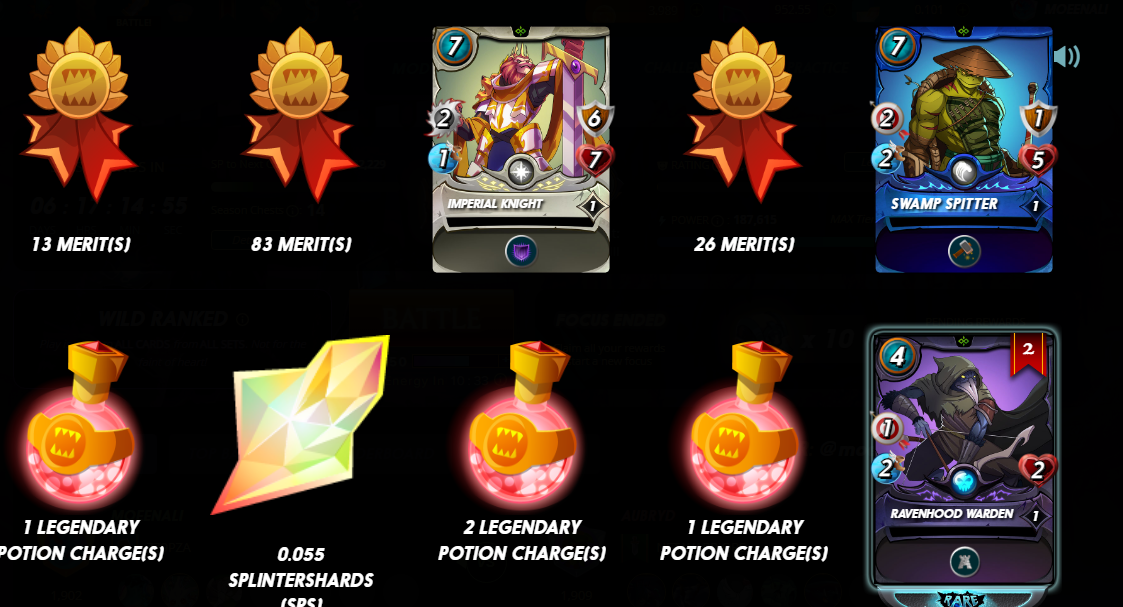 Well, here you can see the focus rewards in 10 loot chests I got only 2 rare cards and 2 common cards with some potions and merits tokens from the rest of 6 loot chests. However, i made 10 loot chests it is because of playing more battles to get the equal opportunity ruleset for the weekly battle challenge but i did not get the challenge and missed the opportunity of participating in this week that is the main reason for making high loot chests and unlocking gold league for today but got nothing.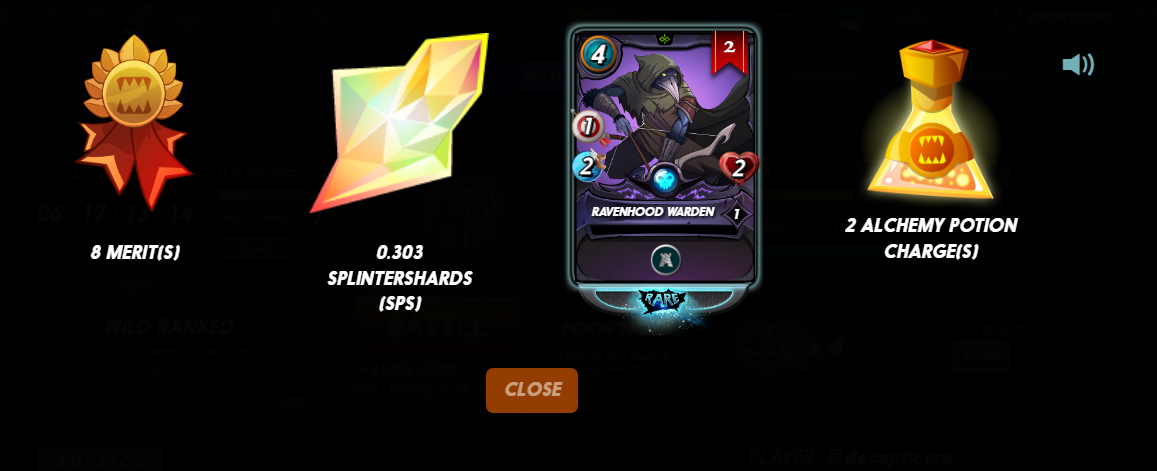 Well, here is the focus rewards of my alt account which i am going to share and got two rare cards better from those 10 loot chests where i got these two rare cards only while here i got this card 2 BCX in 4 loot chests. Also, i submitted the battles for brawl tournaments and won some battles while losing many battles in my main account but i am happy about the SPS rewards i will get from the tournaments to complete the goal of 100k.


All images are from the Splinterlands website

If you are new to this game then signup here to play the game click here for signup
---
---
Thanks For visiting my Blog
Best Regards @moeenali