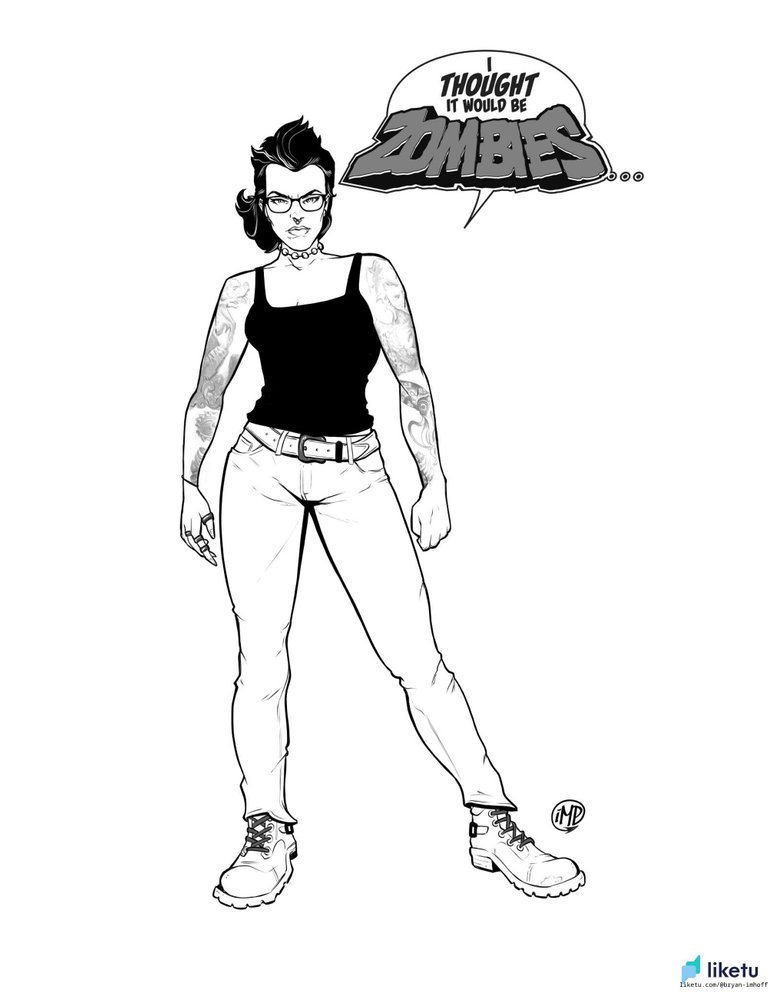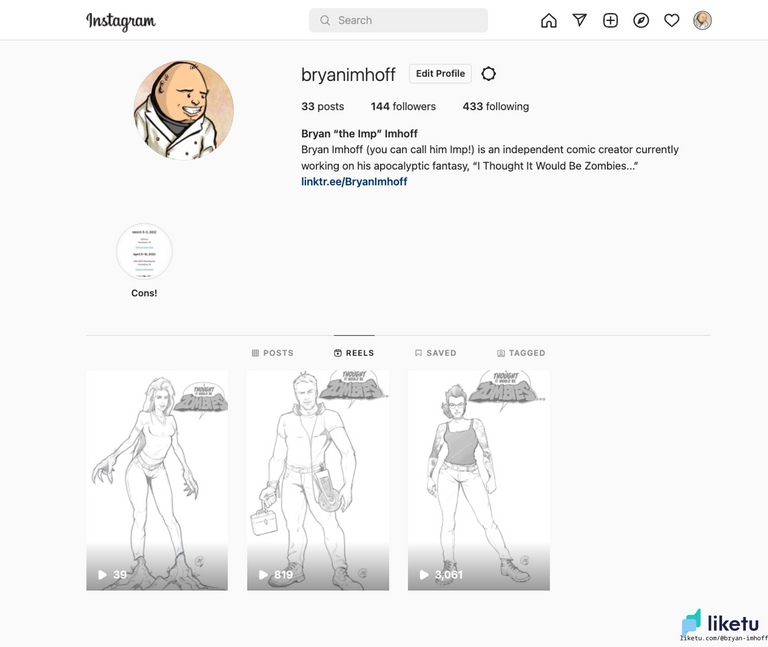 Yep. I'm a wild man. Friday nights spent hunched over a drawing tablet... I was thinking today about how I last filled up my car's gas tank in mid November and still have more than a half a tank left. I'm basically a shut-in at this point, and I'm enjoying it!
Recently I've been going back and revisiting some of my "I Thought It Would Be Zombies..." concept art. I'm working on putting together a printed sketchbook compiling these behind the scenes looks at the creation process to offer at upcoming conventions in advance of issue #1 to follow. First up is one of our lead characters, Sarah.
If you'd like to receive a free digital edition of the "I Thought It Would Be Zombies..." Sketchbook , I'll be giving them out to subscribers of my email list, which you can sign up for over at bryanimhoff.com
Over the past couple weeks I experimented with making some Instagram Reels, so if you'd like to see some timelapse videos of the penciling process on Sarah and a couple more characters, you can check them out over at https://www.instagram.com/bryanimhoff/reels/ and if you're an Instagram user, throw me a follow to keep up on some additional content!
And lastly, this is my first post through Liketu.com, so bear with me as I learn the ropes, and if you're reading this on an alternative HIVE interface, give it a look yourself!
Have a fun weekend and try to get out of the house some... don't be like me!
-Bryan "the Imp" Imhoff
---
For the best experience view this post on Liketu