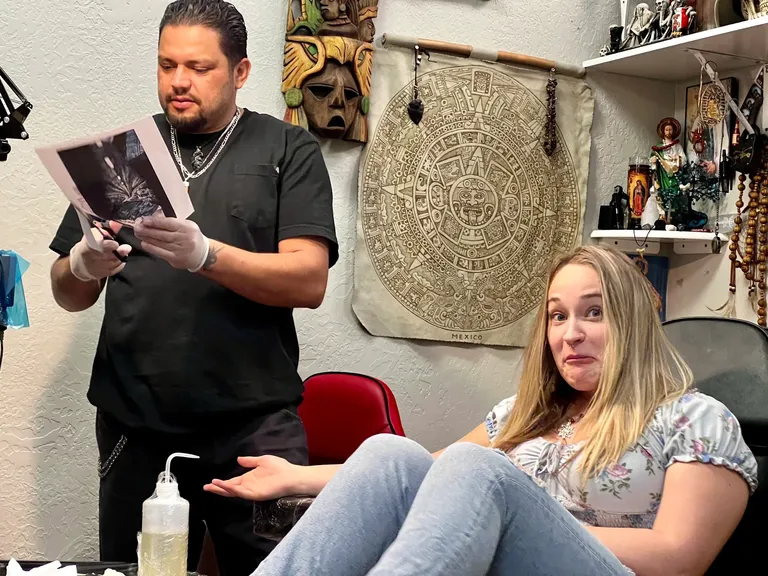 Someone is a bit excited.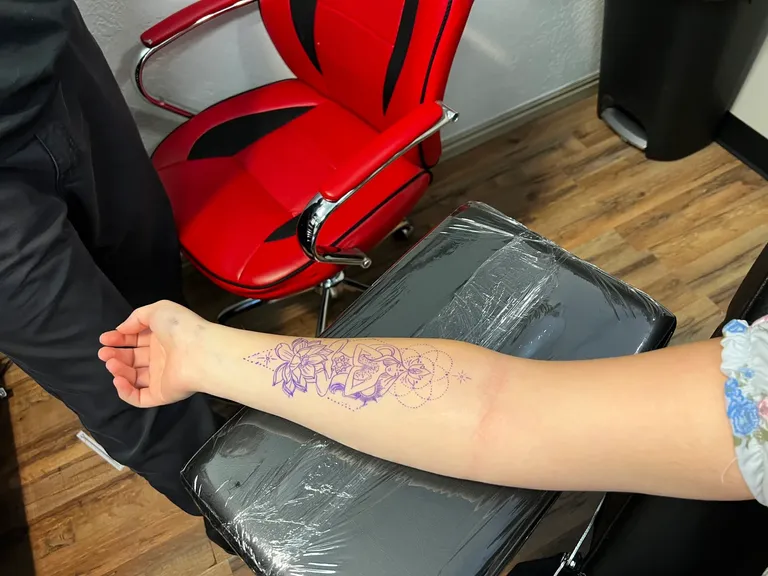 Stencil looks good.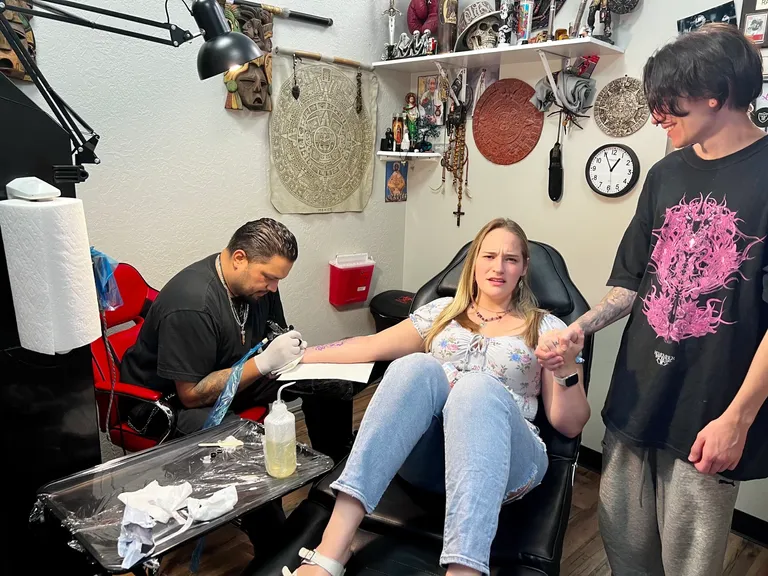 First line was a lot easier than she thought it would be. She worked herself up for no reason.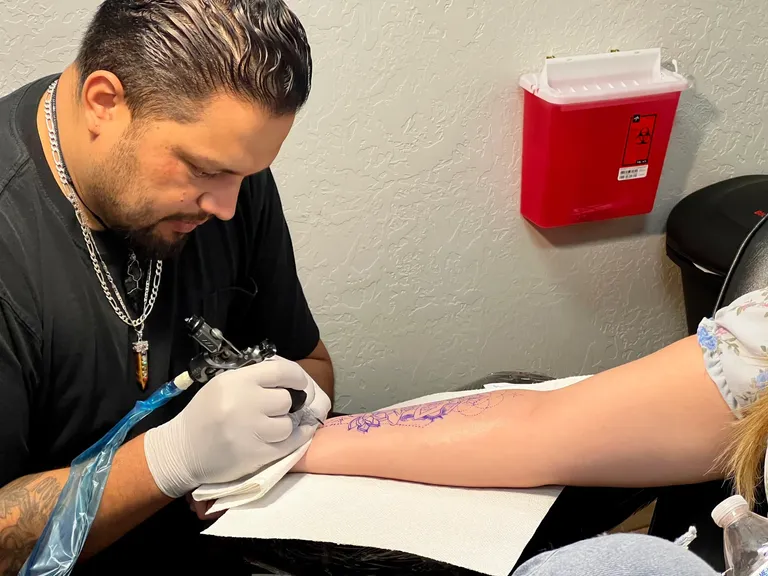 This part of the wrist a bit tender for tattooing but she kept it together like a boss.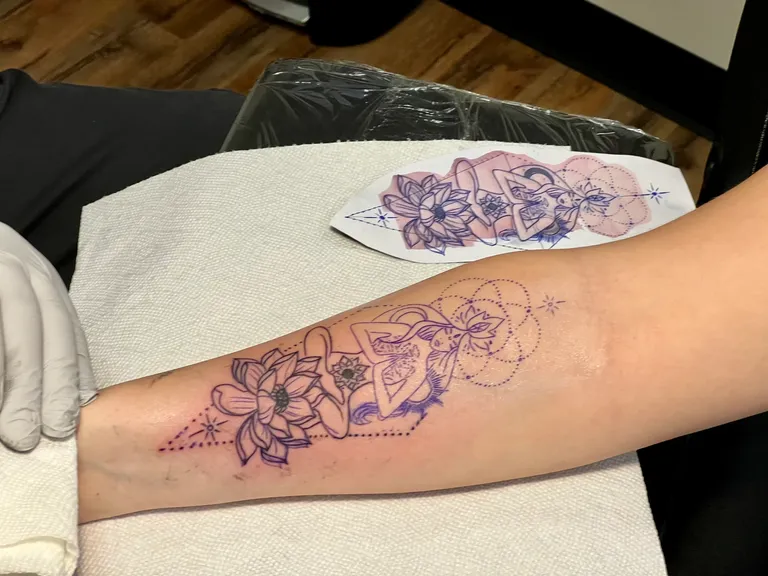 Almost halfway done.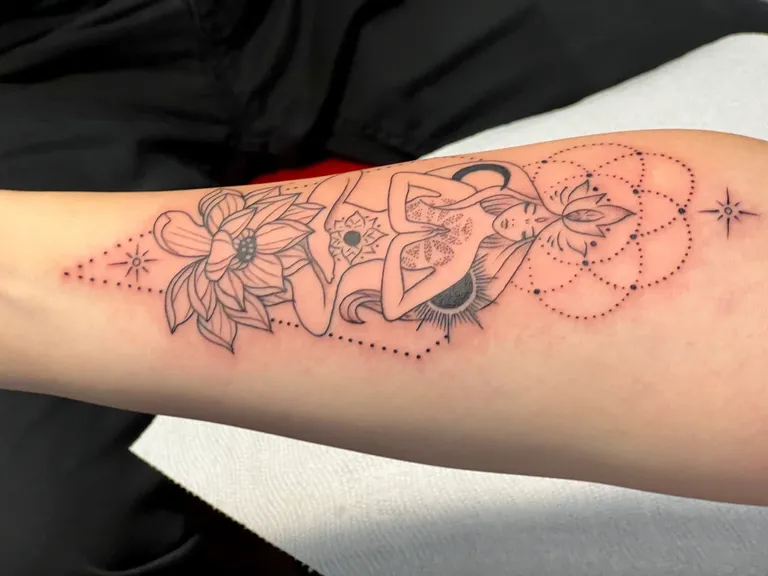 All done and looking good.
Yesterday was the big day for my daughter. She scheduled her tattoo appointment about six months ago, but had to reschedule it once because of our summer party and she didn't want to have a fresh tattoo at the pool. So she has been waiting patiently to get it done. Good thing with having her wait so long was that she was able to put a lot of thought into what her first tattoo was going to be.
My first tattoo was a tiny evil sun that is on my back and when I got it, I had to hide it from my parents, so it was pretty cool to be able to go in with my daughter and support her for her first one. She was excited because now everyone in our family has a tattoo and she isn't left out.
My wife and I were a bit nervous for her to get a tattoo because she does not do well with shots, so we didn't know how she was going to react to getting stabbed hundreds of times a second with the tattoo needles. She got a nervous as it was about to start and I could tell she was working herself up, so I just reminded her that it was easy and nothing to worry about. Once he did the first line, she was fine and she knew that she could handle it.
The tattoo took just a bit over an hour and by the time it was over, I could tell that she was ready for it to be over. She has a long way to go before she is ready for 8 hour sessions like what I am used to. I don't even know how many tattoos I have no, but there is still empty space on my body, so I know I don't have enough. Once the bull market is over, I have some plans to get some more ink. Hopefully it doesn't take too long because this recession sucks.
Her tattoo turned out awesome and she is already planning out what she wants for her next one.
---
For the best experience view this post on Liketu