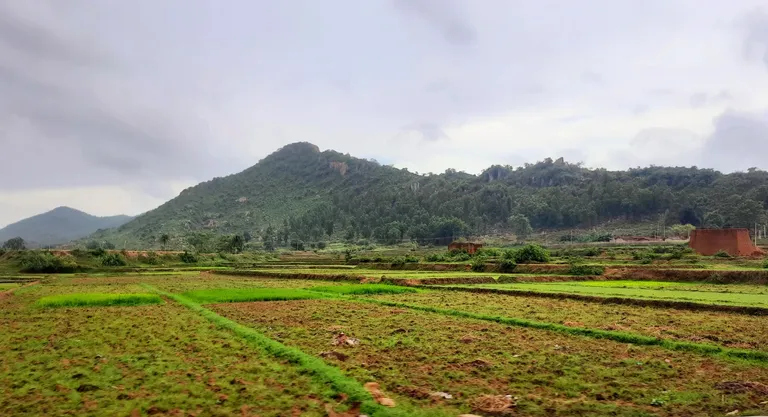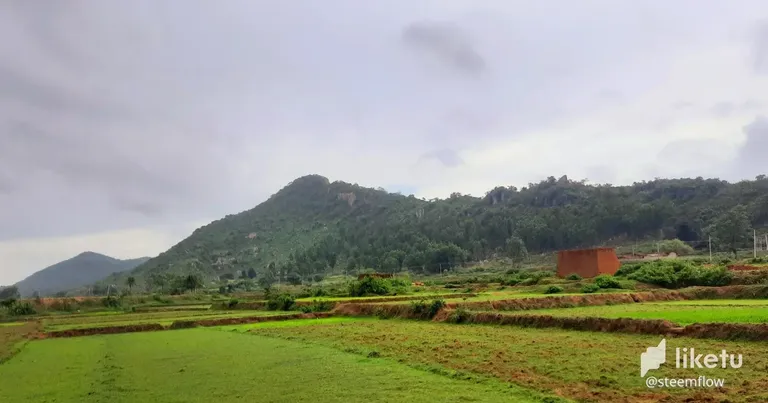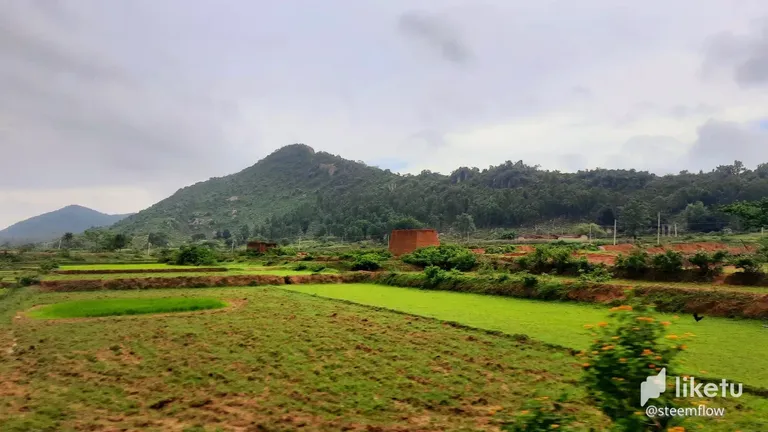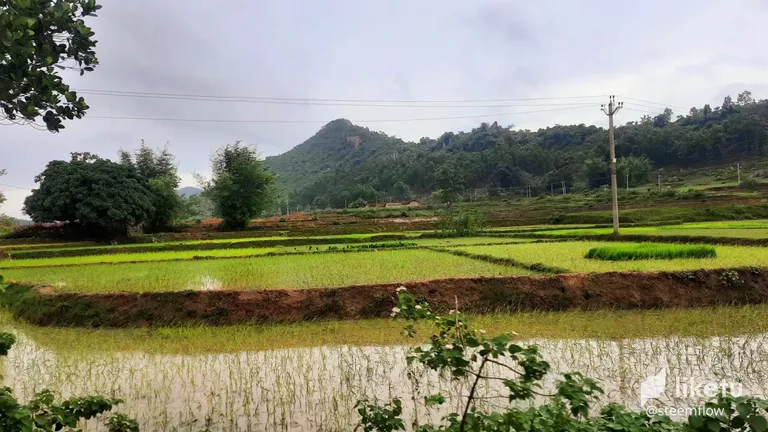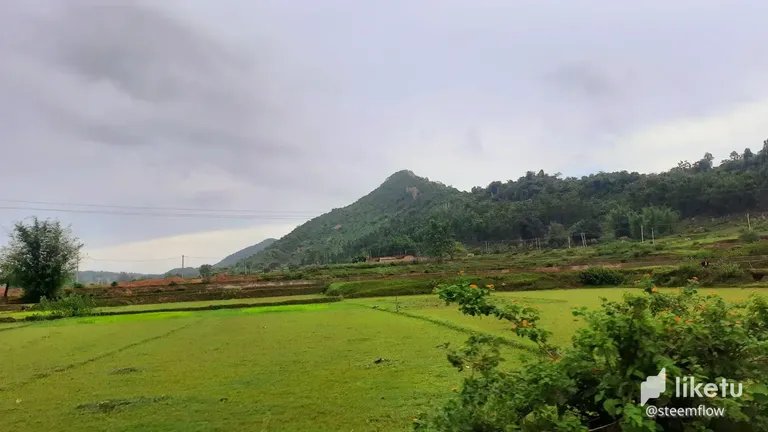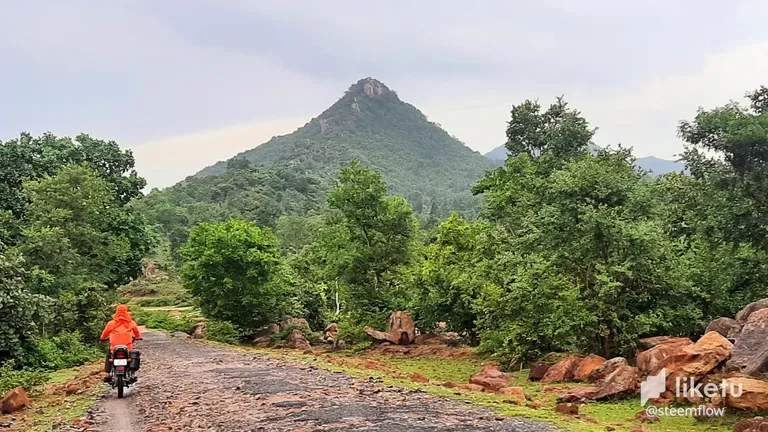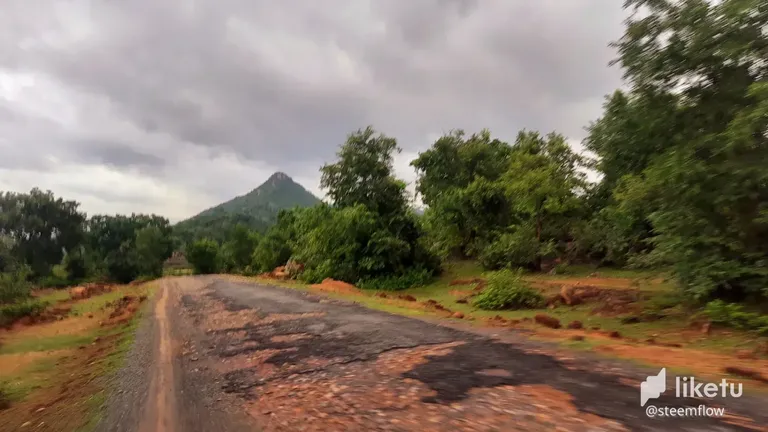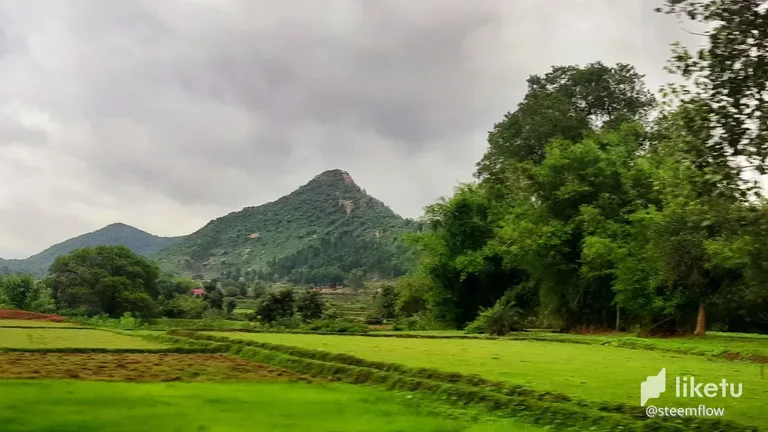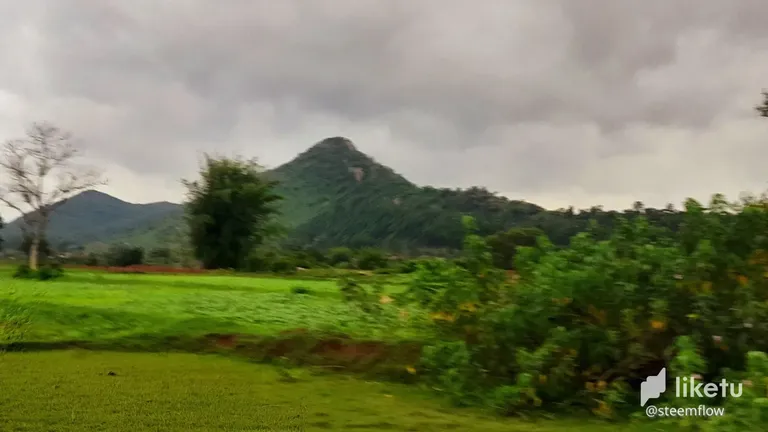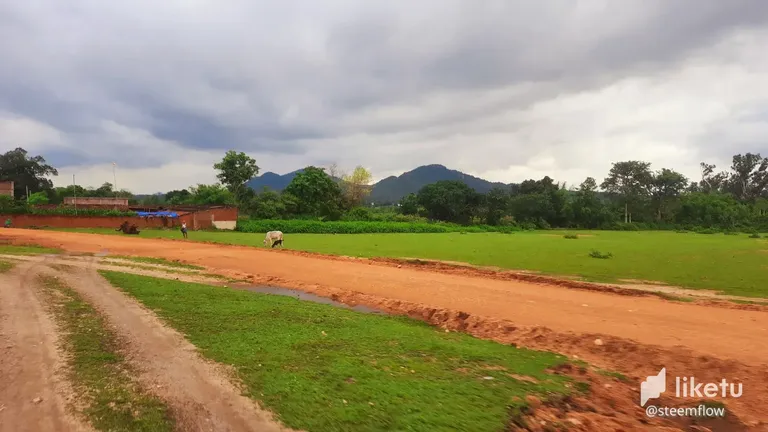 The best part of my village life is living close to nature. My village is blessed to have surrounded by jungle, farming fields and some rocky mountain. It is fun sometime to explore these nature gifts to stay healthy. And I always use to venture out in jungle close by in morning to get the frehair. It is quite refreshing to have such fresh air without any pollution.
Todsy Morning, I decided to walk down towards the other side. Actually I needed to visit my another home near the mountain. It was a good 5 km walk through the fields and jungle. As clouds ho ering in the sky it was going to be good walk. However this time the walk is different. Earlier the fields were full of paddys during this time of the year. But this year , it is complete drought all over the place. It's been 2 months since the farming season started however not even a single fields sowed. All this due to inadequate rainfall. The fields looks Barre, the farmers get the fields prepared by ploughing. They even try to prepare the paddy sapling, but due to water scarcity there were no sowing done. This is a painful sight for farmer, who always wants to see their fields Green.
No doubt this year our area is badly affected by drough with no farming at all. For sire the price of rice going to shoot up in coming days. All these thoughts were coming across my mind, as I I was walking towards the mountain side. Due to overcast condition, there little bit of drizzle around too . I enjoyed the walk, all around the are, however the drizzle stopped me from going further near to the mountain.
Still from the fields to patchy roads to mud road, I amange to cover the distance but due to rain, I couldn't get much closer. It was a good walk for and also I took a glance at the poor condition of farming. This is my part of #wednesdaywalk for @tattoodjay. A close walk to the nature.
Peace!!
---
For the best experience view this post on Liketu