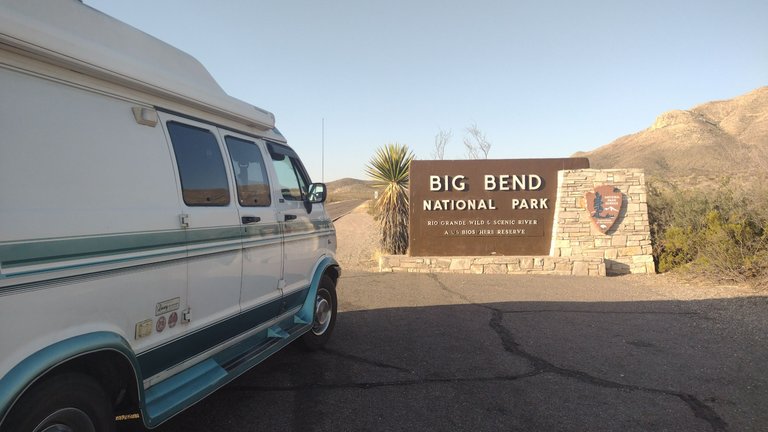 (Big Bend NP, TX)
---
After driving from Florida to Texas over a few days we finally arrived in Big Bend National Park on the 3rd of April. Unfortunately, two of the three campgrounds in the park were closed for maintenance, and the third was full, so we stayed at Roadrunners Campground in Terlingua, the town just outside the park.
---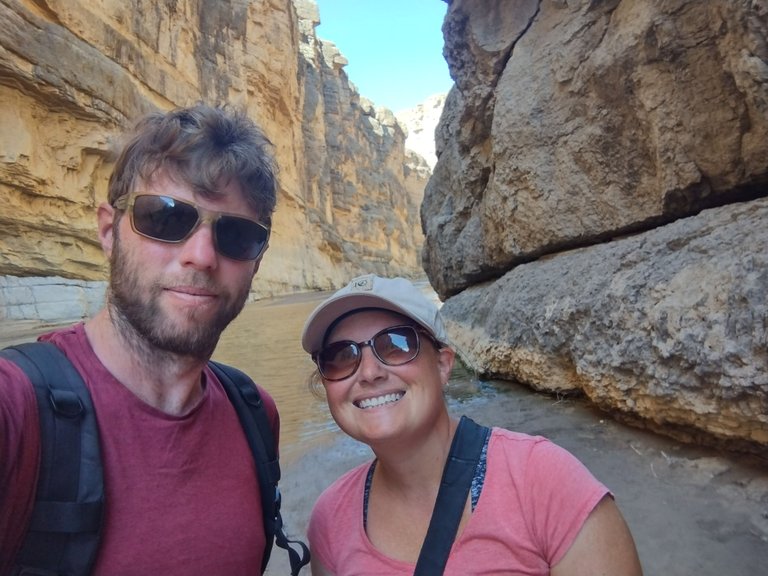 (Selfies on the Rio Grande)
---
On our first day we decided to hike the Hot Springs Trail, a short 1.5km (0.9 miles) return trail to some hot springs on the bank of the Rio Grande.
Now, when they say hot spring, they mean hot! these were 40C! (104F). But we also swam in the cool waters of the Rio Grande, and Ryan even took a stroll to the other side (Mexico) and back.
After spending about an hour or so here we decided to walk back to the van, stopping in for a dip in a much cooler section of the river on our way. There were so many little fish that nibbled at our feet.
We took a scenic drive through the park before going back to our campground for the night.
---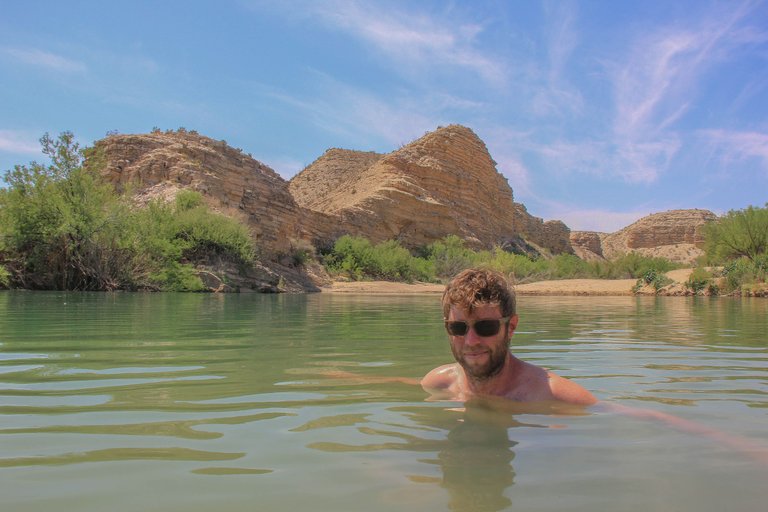 (Taking a dip in the Rio Grande)
---
On day two we did the scenic Ross Maxwell Drive, stopping at various pullouts along the way, and whenever the van got too hot (which was often. He's from the north, he doesn't handle the desert very well). At the end of the road was the Santa Elena Trail; a 2.5km(1.5 miles) return trail that follows the Rio Grande down a deep canyon. About half way along the trail the canyon casts a shadow over the path and a cool breeze blows off the river. It was perfection! At the end of the trail we sat for a while enjoying the the view. We even saw a bat! That was exciting for me! We also saw so many cactus flowers. They are so beautiful.

We drove back to Roadrunners Campground after our hike to relax for the evening. The next day we would be continuing our adventures.
---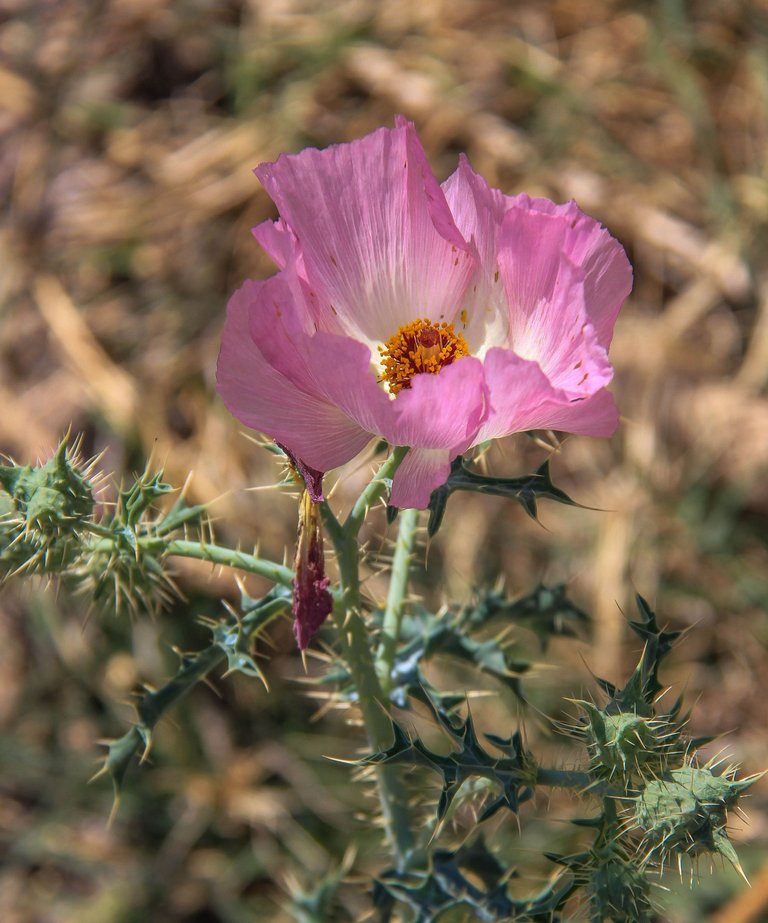 (not a cactus flower, but beautiful nonetheless)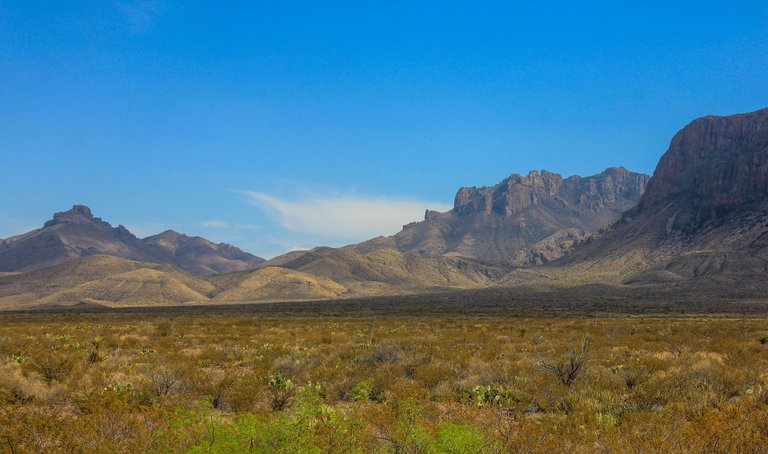 (One of the views on from the scenic drive)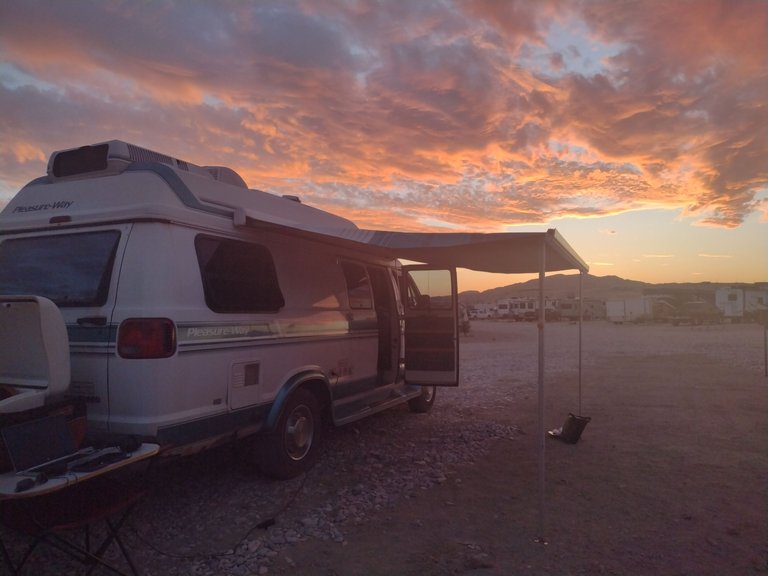 (Our campsite at Roadrunners Campground)
---
All images in this post were taken by and remain the Copyright of Bree Plater and Ryan Sault unless stated otherwise.

You can see more photos at:
website: https://saultphotography.com/
Instagram: @roaming.rammie and @saultphotography
Twitter: @sault_photo

If you'd like to learn a bit more about the photography featured on our page you can read an interview with did with Photofeed here.