---

Hello as they are my greetings and respect to all the hive community and Soundmusic which writes his new friend felifer40 for me it is a privilege to share with this great group of artists who every day puts its grain of sand to change the world with the magic of music in order to give significant contributions to new generations.
---
Next, I will be sharing with you a cover of the song "CONFESIÓN" performed by the Venezuelan band KING CHANGÓ, founded in new york in the year 1995, by the citizen Jose Andrés Blanco also known by his stage name as BLANQUITO MAN this song is a tribute after his death in the year 2017 for fighting colon cancer. This song has a particular meaning that refers to an intimate confession of a man in love with a girl where he asks the saints to protect her wherever she is even considering that he made a bad decision to separate from her.
---
In this oporunidad thanking for the support of the entire community hive and Soundmusic to provide a space where we can shape our talent and be known by all its members I say goodbye until a next publication @felifer40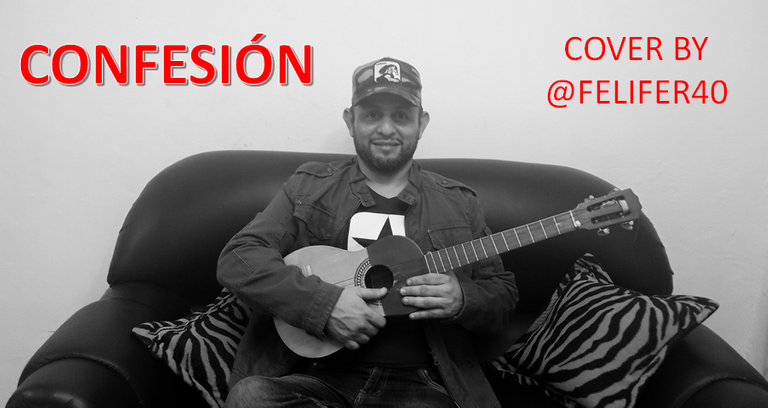 ---

Hola como están mis saludos y respeto a toda la comunidad hive y de Soundmusic, que les escribe su nuevo amigo felifer40, para mi es un privilegio poder compartir con este genial grupo de artistas que cada día pone su grano de arena para cambiar al mundo con la magia de la música en pro de dar aportes significativos a las nuevas generaciones
---
A continuación, estaré compartiendo con ustedes un cover de la canción "CONFESIÓN" interpretada por la banda venezolana KING CHANGÓ, fundada en nuevo york en el año de 1995, por el ciudadano Jose Andrés Blanco también conocido por su nombre artístico como BLANQUITO MAN esta canción es un homenaje tras su fallecimiento en el año 2017 por luchar contra el cancer de colon. Esta cancion tiene un significado particular que hacer referencia a una confesión intima de un hombre enamorado de una chica donde le pide a los santos que la protejan donde quiera que este aun considerando que tomo una mala decisión en separarse de ella.
---
En esta oporunidad agradeciendo por el apoyo de toda la comunida hive y Soundmusic de ofrecer un espacio donde poder plasmar nuestro talento y ser conocidos por todos sus integrante me despido hasta una proxima publicacion @felifer40
---


Soy traicionero y soy un viajero
En este mundo de la emoción
Me inspiro de pronto y olvido lo bueno
Pero en este caso, mi volcán se apagó!
Maldita decisión
Que se me enreda en la niebla
Por no seguir lo que grita el corazon
Eres tú, solo tu amor

Confesión, confesión
Prendo una vela y le pido a los santos
Sigo la vía de un futuro que Anhelo
Pero sin ti mi alma se quema en lo incierto
Porque cada vez Que tú me miras morena
Mi corazon empieza a palpitar
Como ayer, como hoy amor

Yo sé bien que todo lo que tengo te lo debo a ti

Oigo el teléfono sonar
Pienso que vas a llamar
Nadie responde oh no
Se que soy el culpable

Yo le rezo y le pido a los santos
Sí, sí, sí, vuelve a mi
Yemayá, oh Yemayá, donde ella este protéjela
Yo sè bien fue mala decision
Pero donde estés, espero que estés
Bien!
Eres tú la mejor mujer, solo tú
Mi esposa y companera
Confesión, confesión, confesión

---


I am treacherous and I am a traveler
In this world of emotion
I suddenly get inspired and forget the good things
But in this case, my volcano went out!
Damn decision
That I'm entangled in the fog
For not following my heart's cry
It's you, only your love

Confession, confession
I light a candle and pray to the saints
I follow the path of a future that I long for
But without you my soul burns in uncertainty
Because every time you look at me brunette
My heart begins to beat
Like yesterday, like today love

I know well that everything I have I owe to you

I hear the phone ring
I think you're gonna call
No one answers oh no
I know I'm the one to blame

I pray to you and I pray to the saints
Yes, yes, yes, yes, come back to me
Yemaya, oh Yemaya, where she is protect her
I know it was a bad decision
But wherever you are, I hope you are
I hope you'll be well!
You are the best woman, only you
My wife and companion
Confession, confession, confession
---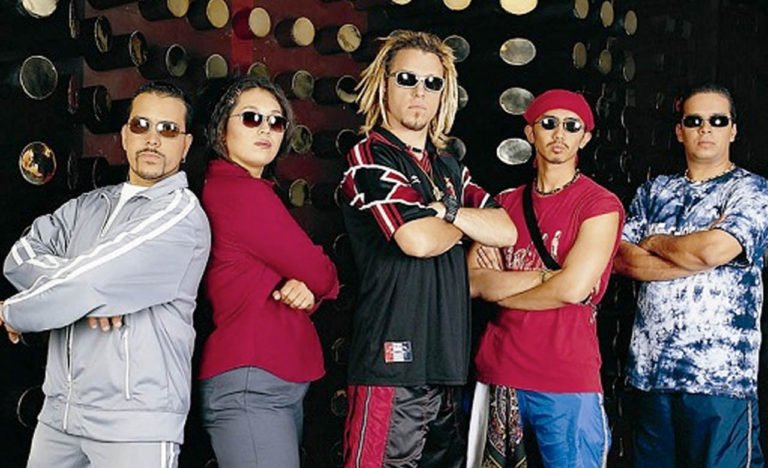 FUENTE DEL AUTOR
---
▶️ 3Speak