Welcome Guys!
This time I took part in this great esport event in Brawlhalla sponsored by Steelseries!
Brawlhalla World Championship Steelseries Europe 1v1!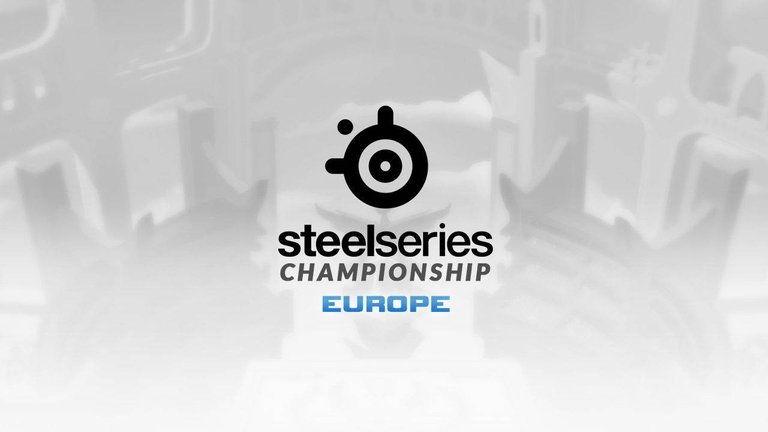 Source
All matchups, until reach number of players 32 are in B03, then rest matchups will be in B05.
Official Brawlhalla stream with 32 remaining players you can watch here from regions Europe & South America:

I had very bad seed numer 3910, because I never played 1vs1 World Tournament, last time I was on Worlds 2vs2 with teammate! It doesn't matter at all, because I improoved my position after playing many matchups!

This is second time, when I am on the Worlds in Brawlhalla and for me it's great experience to be part of this!
I was little stressed, but my stress run away after first matchups, that's really buiding strenght and hope for victories.
I had bad start, because I lose my matchup in winner bracket and I drop to loser bracket, but here starts my comeback journey!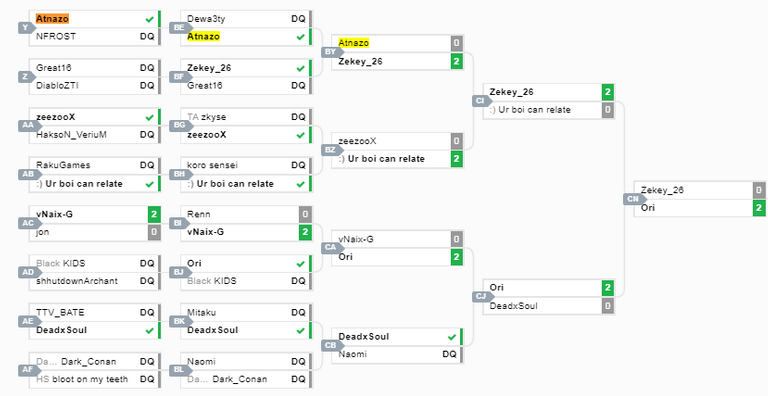 Never lose faith.. when you still in the game!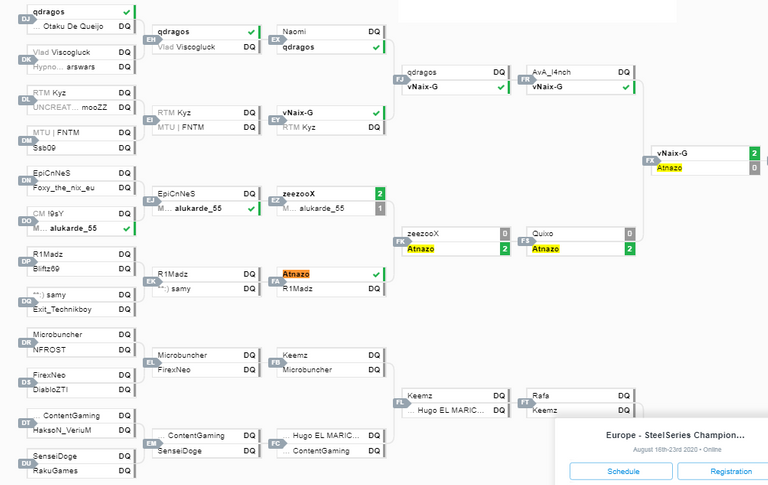 Unfortunally I was not good enough to win more matchups, but I am feel much stronger, than ever before.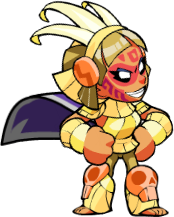 I finished Worlds with smile on the face!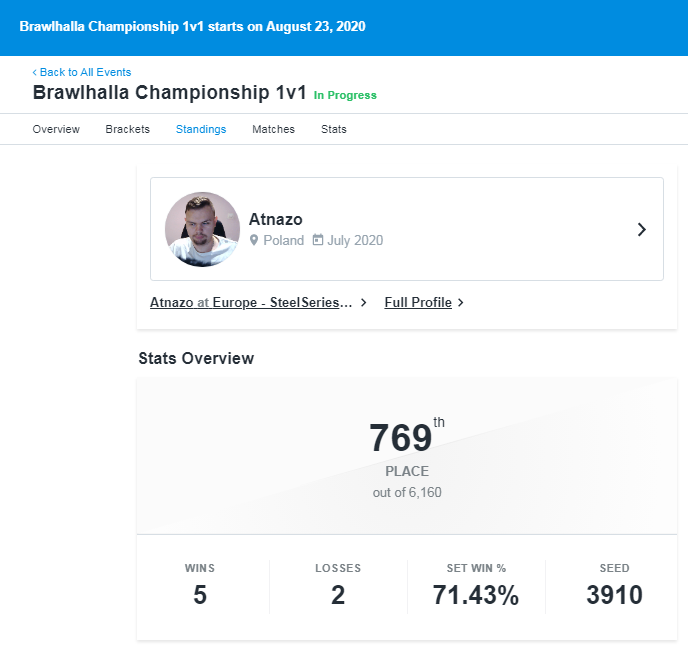 Because I improoved my rank for 3141 positions!
Now I can sit in gaming chair and watch other great competitors on brawlhalla stream!
After this event I will get Steelseries icon, which will bring me the memories from World Championship Steelseries Europe!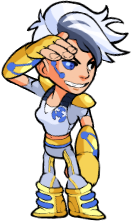 See you soon!