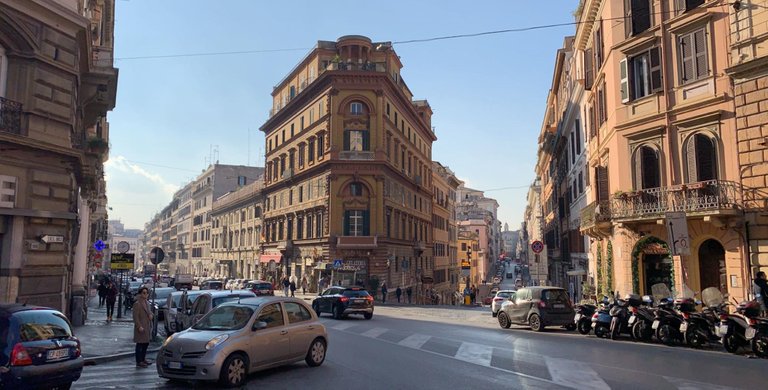 This photograph was taken back in January before the world turned into the crazy place it is today. Me and my girlfriend had managed to find an absolute bargain on flights... We got tickets to fly from the United Kingdom to ROME, ITALY FOR £5 EACH! That is absolutely crazy and it seems we timed it perfectly too as Italy has only just started to come out of lockdown and it was hit pretty hard too.
The photograph above was taken on the second day there, we decided to go for a walk to see what was around and we ended up miles away from the hotel when I decided to snap this. It turned out amazing and it was taken on my Iphone! I wish I could tell you what street etc it was on but honestly I cannot remember. I just know that I think this photo is incredible!
If you would like to see some more pictures feel free to follow me as I will be uploading daily, not only of Rome but from all around so stay tuned!