Hola queridos componentes de esta grana familia de hive, digo familia porque al interactuar en forma constante, de alguna manera es como que somos parte de la misma, también es una manera de conocernos por todas las publicaciones que efectuamos en la medida que podamos, porque no todos los lugares en que vivimos se puede llevar a cabo por varios motivos.
Caminando por el parque de la granja de un amigo, el cual es de 2 hectáreas donde se encuentra su casa de fin de semana, observe en uno de los arboles existentes en el lugar, que la verdad son varios por la frondosa arboleda, me llamo la atención lo que se puede ver en esta foto, una especia de cigarra o cascarudo, la verdad que estuve husmeando en google y youtube para de alguna manera llegar a encontrarle un nombre, pero la búsqueda fue en vano porque no pude encontrar nada parecido o similar.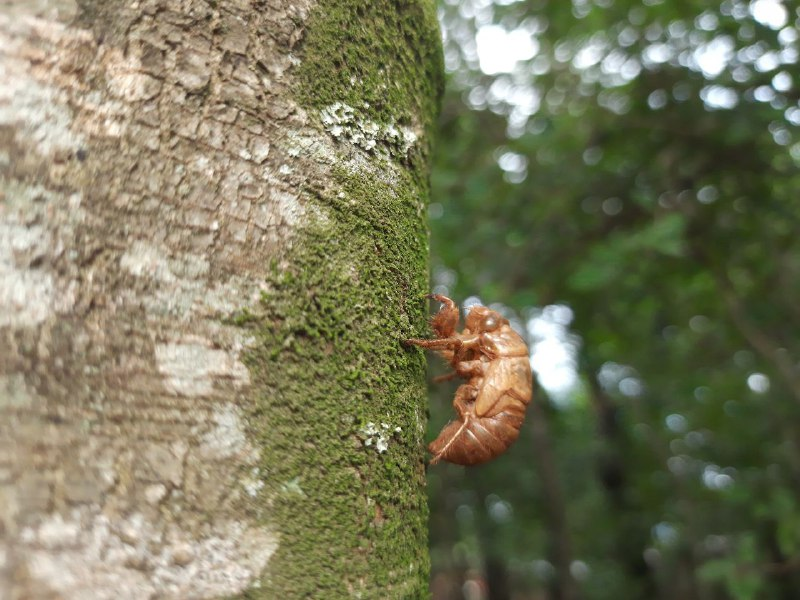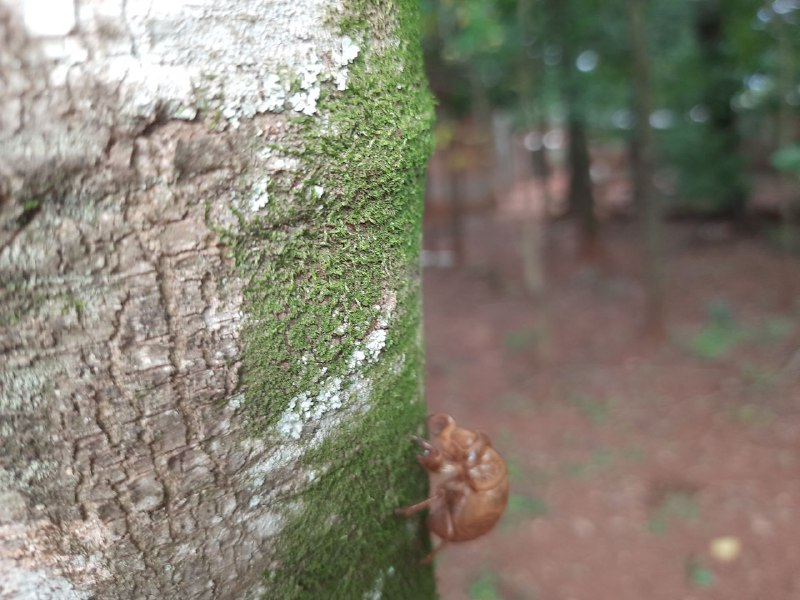 Lo que si puedo decirles amigos que dicho insecto anónimo (así lo llamo) se desplazaba de una manera muy rápida, en forma recta hacia arriba por dicho árbol, me agrado todo eso y me lleno de placer capturar la imagen del mismo para efectuar una publicación y al mismo tiempo hacerles llegar esta duda que tengo, de que si algunos de ustedes, integrantes de esta gran familia, me puedan llegar a decir si dicho espécimen de que familia o a que insecto pertenece.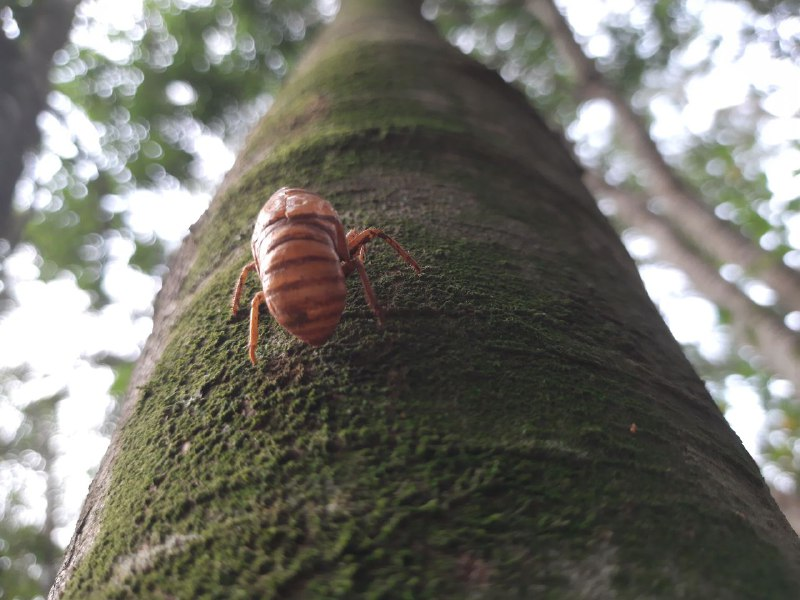 Lo que si les puedo decir es que el mismo es muy fotogénico, pero muy arisco, como verán en esta foto le saque cuando ya había subido mas o se de la parte de atrás, pero para mis gusto mas me agrado esta que fue de su perfil, donde se puede destacar sus patas delanteras que le permite agarrarse mas del árbol para desplazarse mas rápido, dejando que se vea su belleza desde su perfil.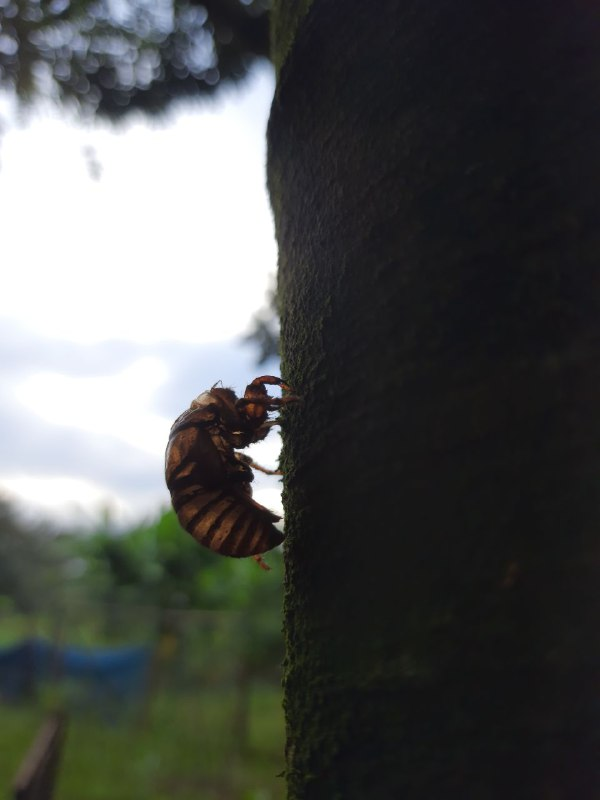 Bueno amigos como han observado esto es un regalo mas de nuestra MADRE NATURALEZA, que siempre nos sorprende en cada momento de nuestra vida, de tal manera que si les haya agradado este post, puedan dejar por escrito sus comentarios referente al mismo.
TRADUCIDO AL INGLES.
Hello dear components of this great family of hive, I say family because by interacting constantly, in some way it is like we are part of it, it is also a way of knowing each other through all the publications we make as far as we can, because Not all the places we live can be done for various reasons.
Walking through the park of a friend's farm, which is 2 hectares where his weekend house is located, I observed in one of the existing trees in the place, that the truth is there are several because of the lush grove, my name is Attention what can be seen in this photo, a kind of cicada or kelp, the truth is that I was snooping on google and youtube to somehow find a name for it, but the search was in vain because I could not find anything similar or Similary.
! [image.png] (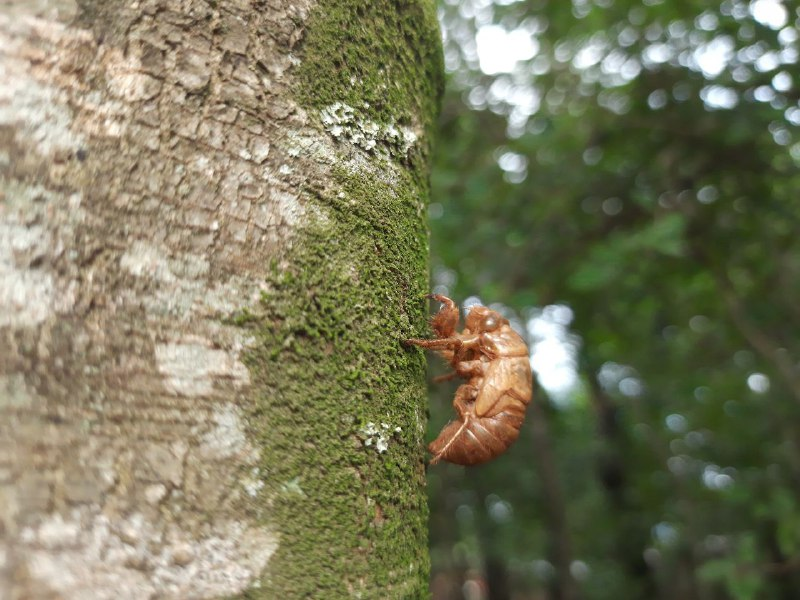 )
! [image.png] (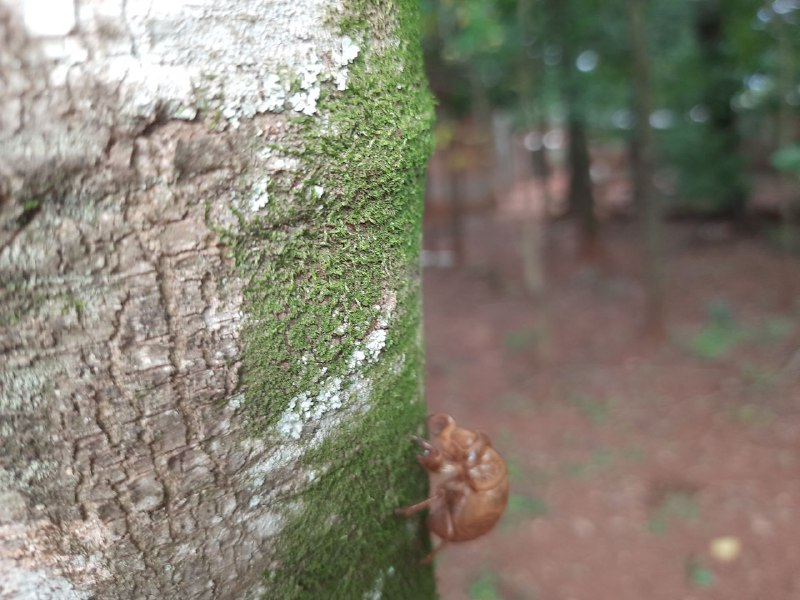 )
What if I can tell you friends that said anonymous insect (that's what I call it) moved very quickly, straight up through said tree, I like all that and I am very pleased to capture the image of it to make a publication and at the same time to send you this doubt that I have, that if some of you, members of this great family, can tell me if said specimen of which family or insect belongs.
! [image.png] (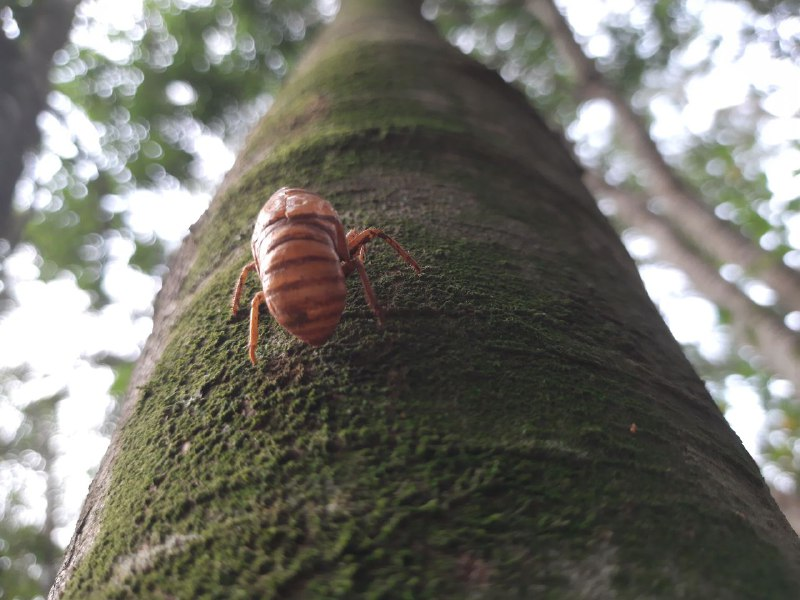 )
What I can tell you is that it is very photogenic, but very surly, as you will see in this photo I took it when it had already risen more or I know it from the back, but for my taste I liked this one that was his. profile, where you can highlight its front legs that allows it to grab more of the tree to move faster, allowing its beauty to be seen from its profile.
! [image.png] (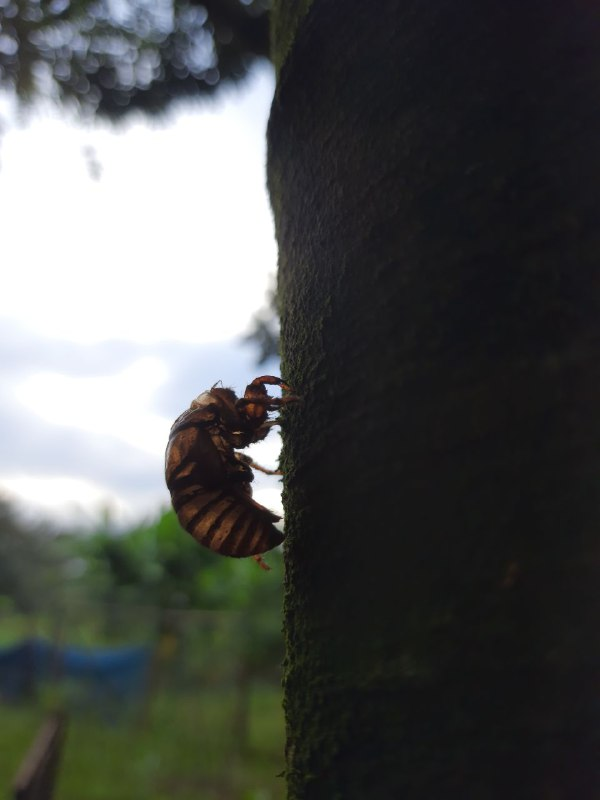 )
Well friends, as you have observed, this is one more gift from our MOTHER NATURE, which always surprises us at every moment of our life, in such a way that if you have liked this post, you can write your comments regarding it.
THANK YOU SO MUCH FOR READING AND FOLLOWING ME, BLESSINGS.
MUCHAS GRACIAS POR LEERME Y SEGUIRME, BENDICIONES.