Hoy, Miércoles de Abril se conmemora a todas las víctimas del Holocausto. El genocidio perpetrado por los nazis en la Segunda Guerra Mundial donde murieron millones de personas y en mayor parte de origen judío.
Today, Wednesday in April, we commemorate all victims of the Holocaust. The genocide perpetrated by the Nazis in World War II where millions of people died, most of them of Jewish origin.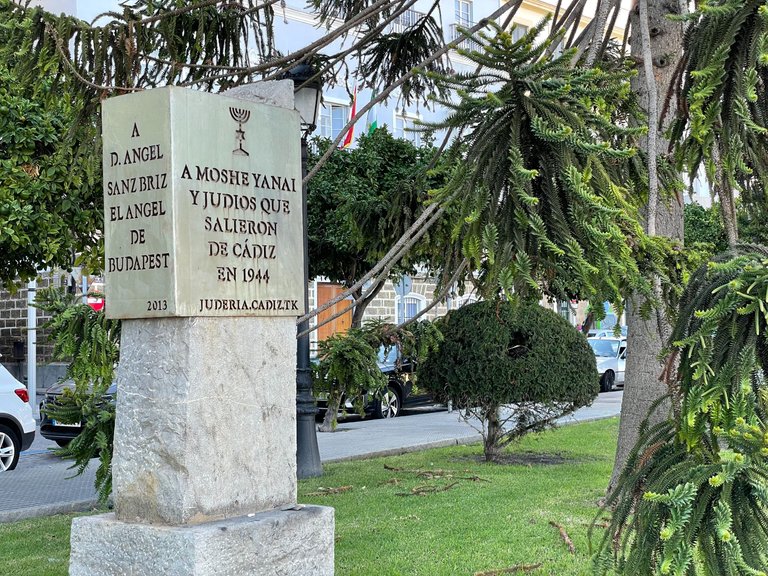 Posiblemente haya sido uno de los peores episodios de la humanidad. Pero dentro de este horror aparecen personas que merecen la atención. En este caso recordamos la valiente actuación del embajador de España en Hungría durante la Guerra. Ángel Sanz Briz llegó a salvar la vida a miles de judíos enviándolos a España con el pretexto que eran de origen español, sacándolos de la maquinaria sangrienta de los antisemitas nazis.
It was possibly one of the worst episodes of humanity. But within this horror there are people who deserve attention. In this case we remember the courageous action of the Spanish ambassador to Hungary during the war. Ángel Sanz Briz managed to save the lives of thousands of Jews by sending them to Spain on the pretext that they were of Spanish origin, taking them out of the bloody machine of the Nazi anti-Semites.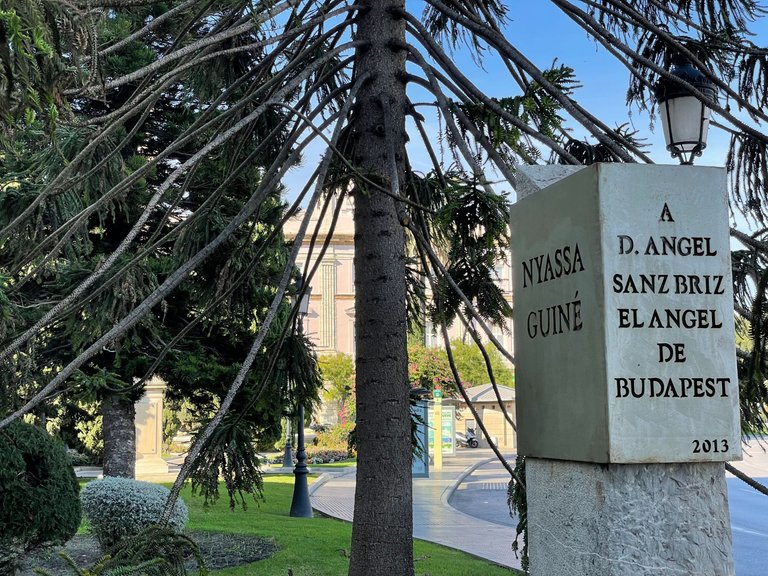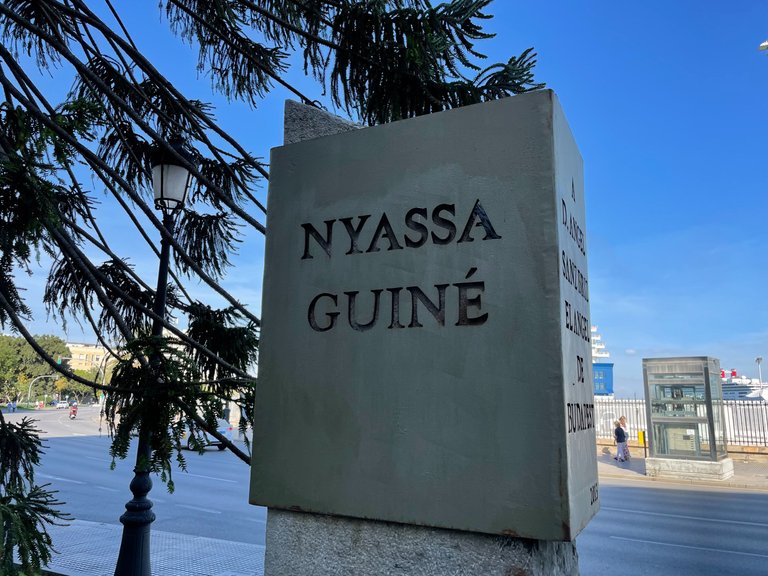 Copiando el salvoconducto que otorgaba la nacionalidad por ser judío sefardí, llegó a salvar a más de cinco mil personas.
Recordando esta gesta se encuentra un monumento en la ciudad de Cádiz, de donde salieron embarcados en los barcos "Nyassa" y "Guiné" hacia Israel donde estaban más seguros. Fue conocido como El Ángel de Budapest.
By copying the safe-conduct that granted nationality for being a Sephardic Jew, he saved more than five thousand people.
In memory of this deed, there is a monument in the city of Cadiz, from where they left on the ships "Nyassa" and "Guiné" to Israel, where they were safer. It was known as The Angel of Budapest.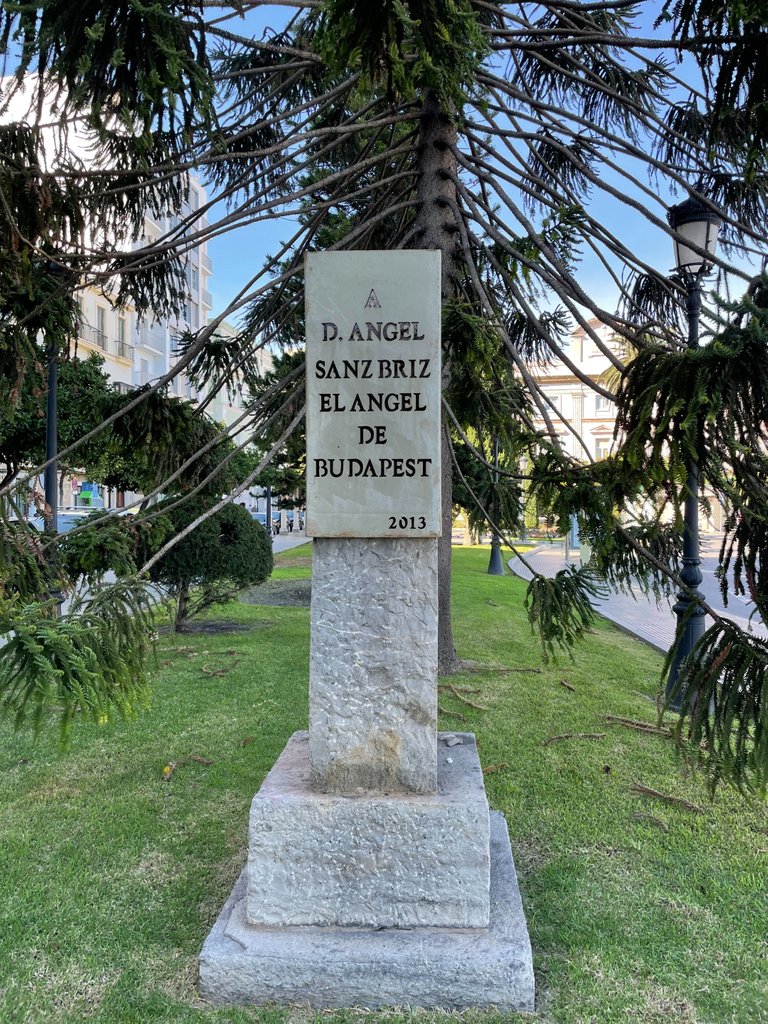 Gracias a recordar esta tragedia intentamos que no se vuelva a producir ningún acto de terrorismo.
By remembering this tragedy we try to ensure that no act of terrorism will ever happen again.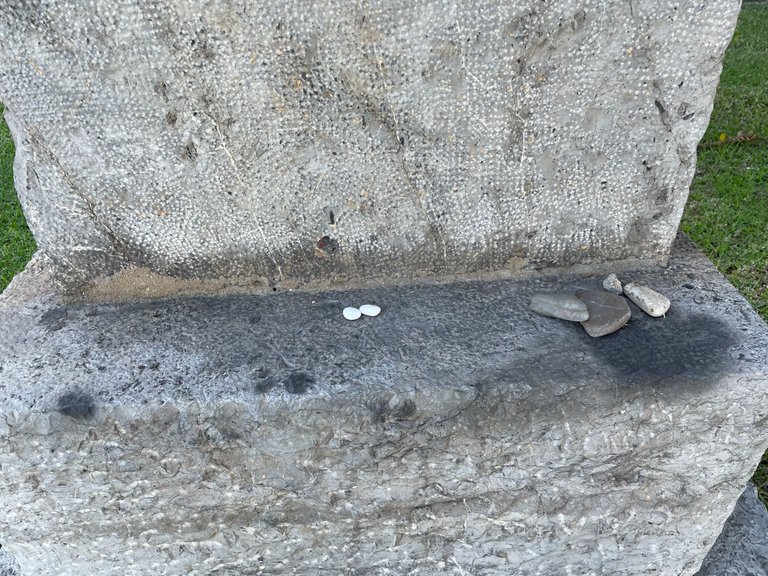 I used a web translator for english text (DeepL)
Photos by @cuvi taken with an Iphone 12 Pro.
2022 All rights reserved.
Fotografías de @cuvi hechas con un Iphone 12 Pro. 2022 Reservado todos los derechos.
By @cuvi,
Creador de contenido desde 2016
Content creator since 2016