💫🇻🇪😍💢💞🔅🍥💫🇻🇪😍💢💞🔅🍥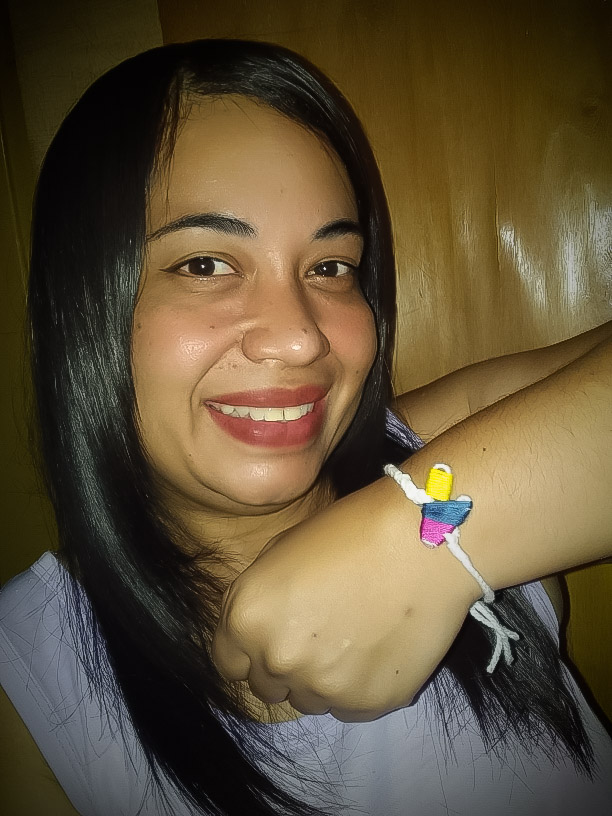 💫🇻🇪😍💢💞🔅🍥💫🇻🇪😍💢💞🔅🍥

Hello, how about my dear colleagues from this wonderful #Hive platform, I hope everyone is in perfect condition, today I want to share with you a very practical craft made with useful material, it is a bracelet with the V, of my beautiful country Venezuela with an office clip and with its characteristic tricolor in embroidery thread. I relied on this craft with a few leftover materials from other jobs that I was able to use well and are perfect for a small personalized gift.
Hola qué tal mis queridos compañeros de esta maravillosa plataforma #Hive, espero que todos se encuentren en perfectas condiciones, hoy día quiero compartir con ustedes una manualidad muy práctica elaborada con material de provecho, se trata de una pulsera con la V, de mi bellísimo país Venezuela con un clip de oficina y con su tricolor característico en hilo de bordar.
Esta manualidad la Reliacé con poquitos materiales sobrantes de otros trabajos y que bien pude utilizar y vienen perfectas para un pequeño obsequio personalizado.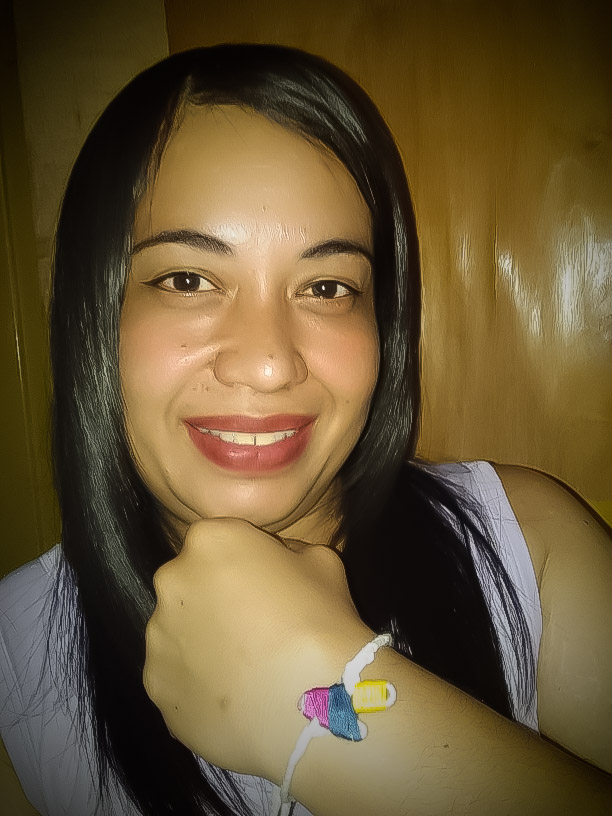 Materials
An office clip, Knitting Threads, Embroidery Threads, Scissors.
Materiales
Un clip de oficina, Hilos de tejer, Hilos de Bordar, Tijera.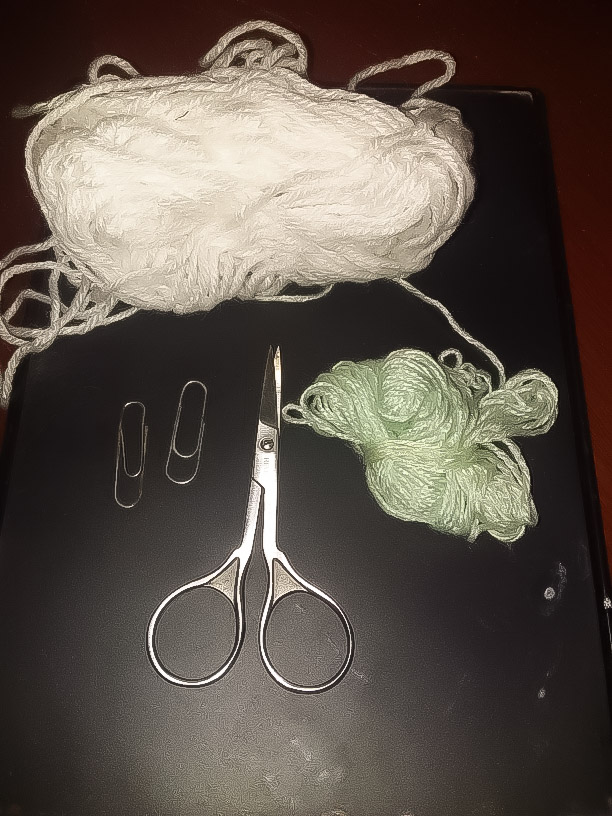 Step by Step
Paso a Paso
1.Take a paper clip and open in half until we achieve the V shape.
1.Tomamos un clip y abrimos a la mitad hasta lograr la forma de la V.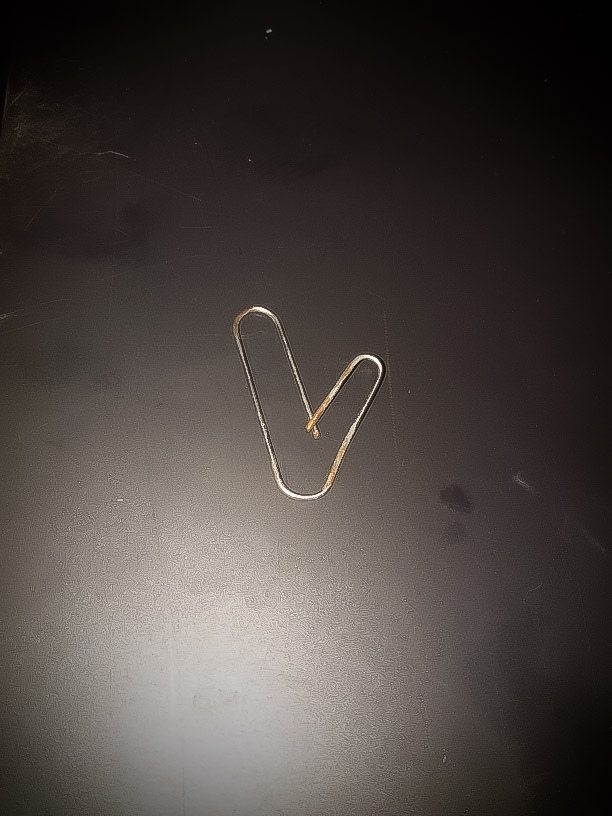 2. With the knitting thread we border the entire surface of the V.
2. Con el hilo de tejer bordeamos toda la superficie de la V.,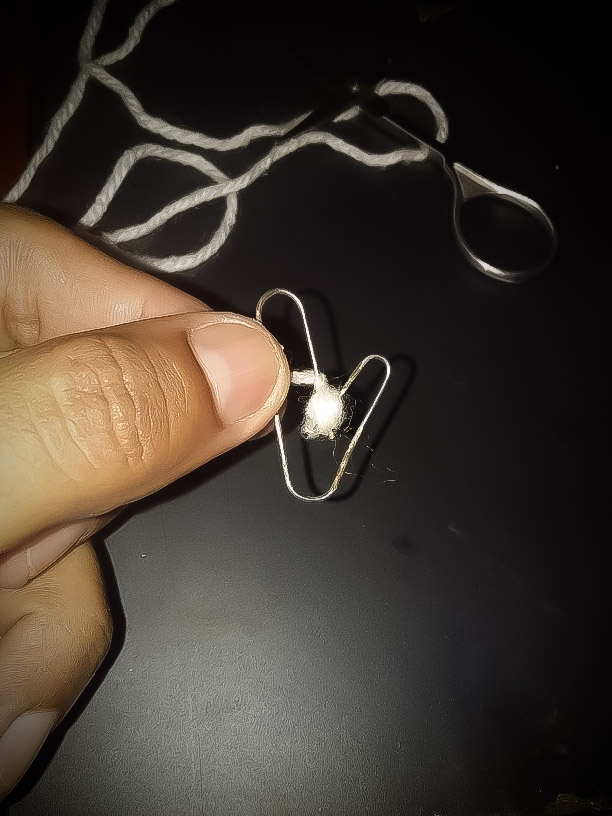 3. Once finished we secure the ends of the threads so that they do not come loose.
3. Una vez finalizada aseguramos los extremos de los hilos para que no se suelten.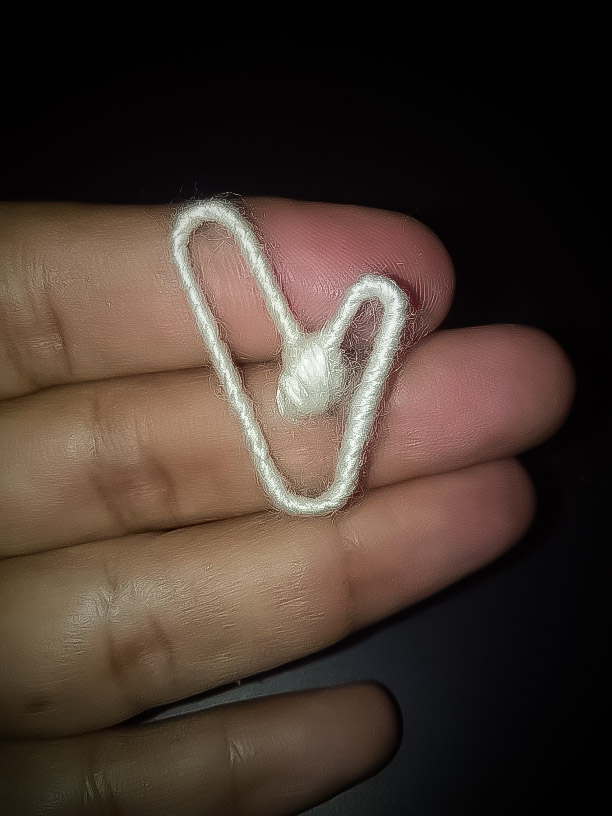 4. We tie at both ends three knitting threads on each side.
4. Amarramos en ambos extremos tres hilos de tejer de cada lado.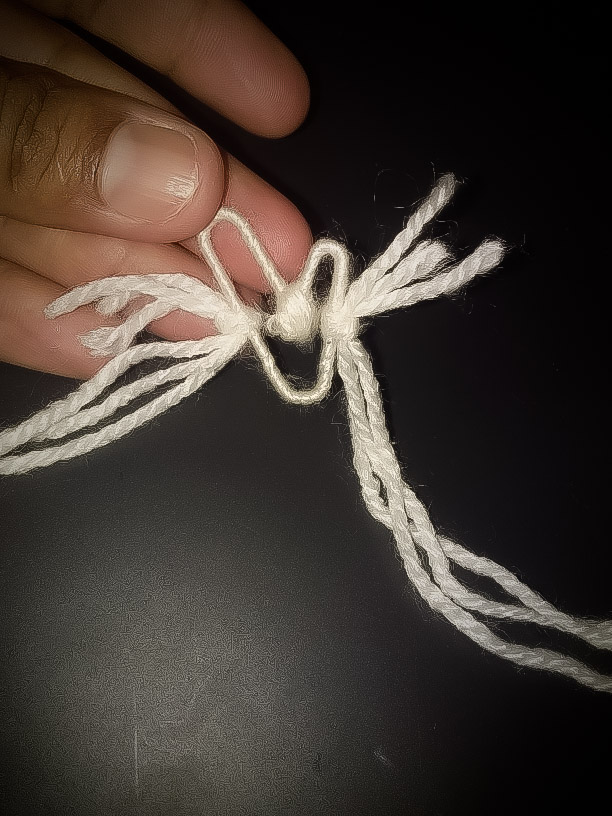 5. Braided the threads at each end and secure at the lower end.
5. Trenzados los hilos de cada extremos y aseguramos en el extremo inferior.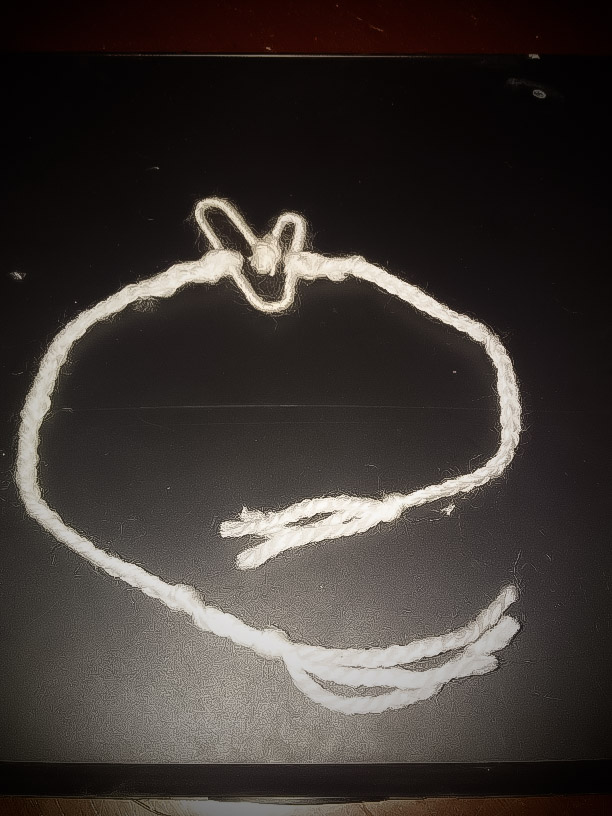 6. With yellow knitting yarn we are going to fill the upper part of the V.
6. Con hilo de tejer amarillo vamos rellenado la parte superior de la V.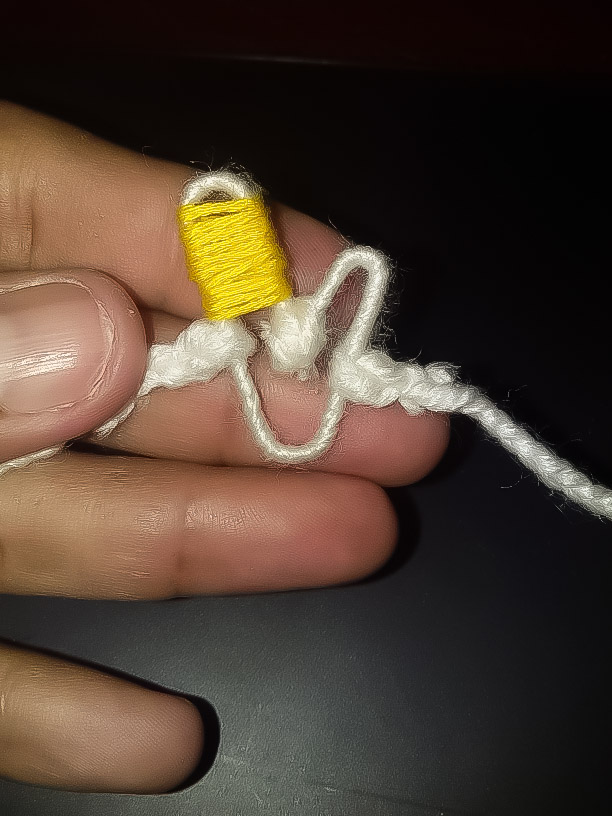 7. With blue knitting yarn we are filling in the middle part of the V.
7. Con hilo de tejer azul vamos rellenando la parte media de la V.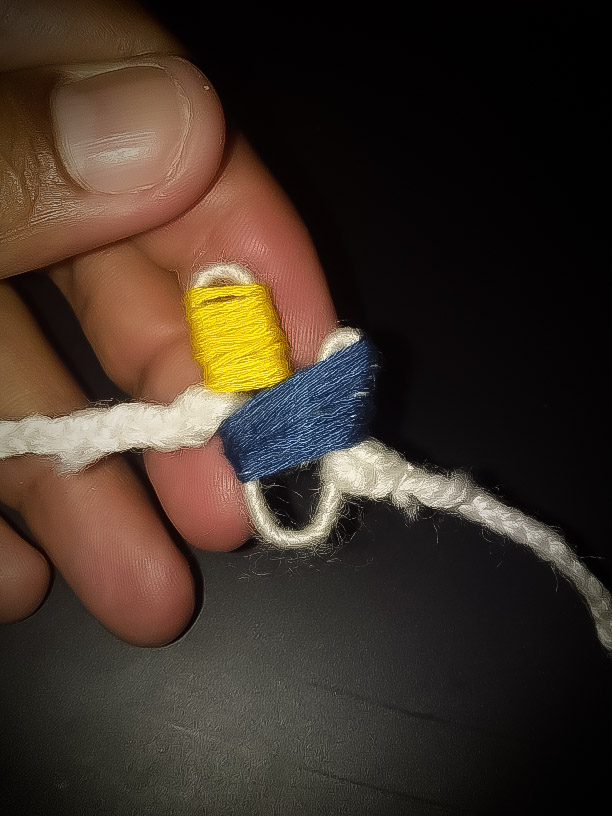 8. With Red knitting yarn we are filling the lower part of the V.
8. Con hilo de tejer Rojo vamos rellenando la parte inferior de la V.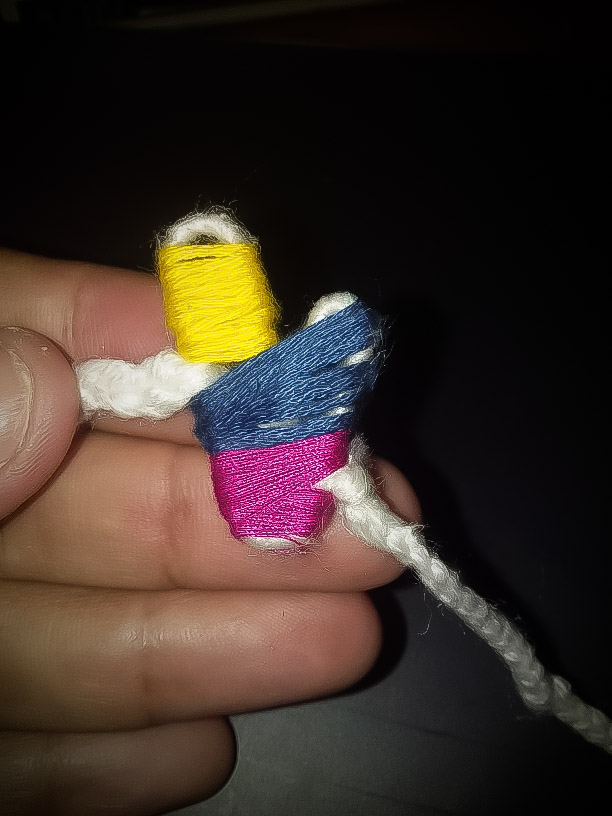 And that's it, our original bracelet with the V of Venezuela is ready, very beautiful and practical that we can wear on any occasion and that I am sure will attract the attention of many! I appreciate your attention if you got to this point, and I say goodbye wishing you had been to your liking, greetings!
Y listo ya está lista nuestra original pulsera con la V de Venezuela, muy bonita y práctica que podemos lucir en cualquier ocasión y que segura estoy llamará la atención de muchos!!
Agradezco tu atención si llegaste hasta este punto, y me despido deseando de corazón haya sido de su agrado, saludos!!!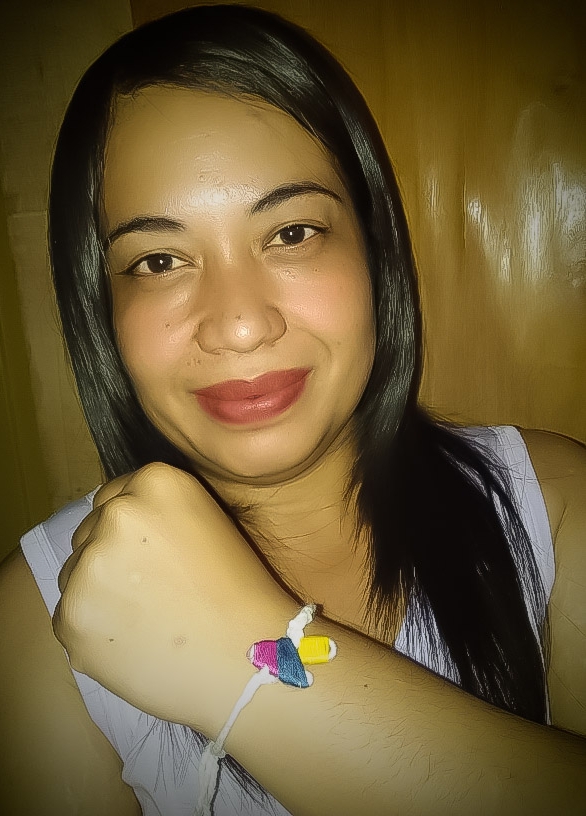 #Rocky1
#Appreciator
#Blocktrades
#Upmewhale
#Ocdb
💫🇻🇪😍💢💞🔅🍥💫🇻🇪😍💢💞🔅🍥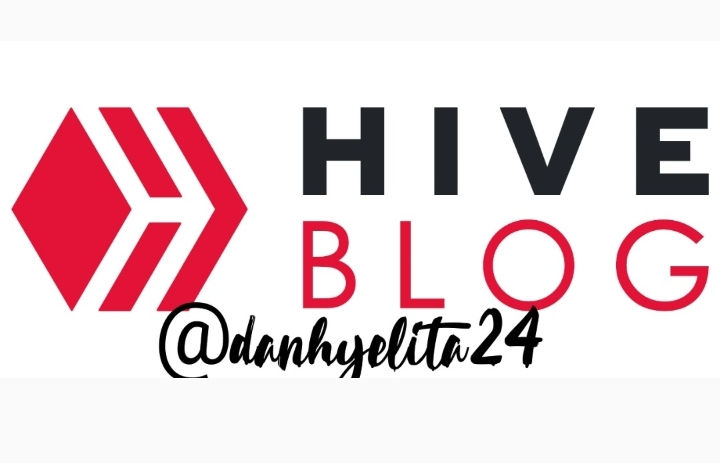 💫🇻🇪😍💢💞🔅🍥💫🇻🇪😍💢💞🔅🍥